10 Things You Need To Know About Buying A POS System Through A Reseller
Expert Analyst & Reviewer

UPDATED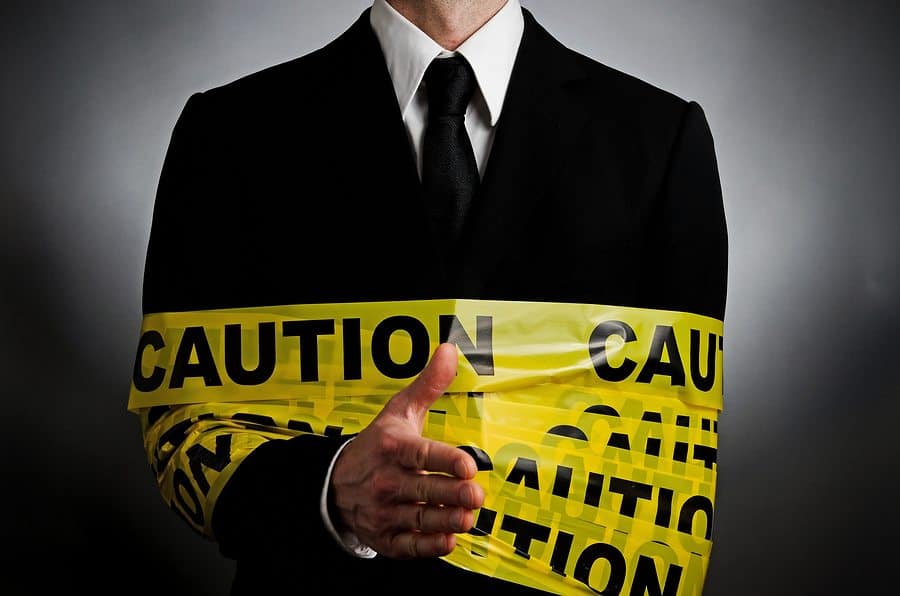 Businesses often end up buying their point of sale system from a reseller, rather than from the company that actually manufactures the system. In some circumstances, this is the only way you can buy the POS – perhaps the company that makes the POS system sells their equipment solely through certified distributors. Or, you might buy a POS from a reseller to try to save a buck. In any case, there are some things you should know before you purchase a point of sale system from a third party.
1. You're Buying More Than a POS System
The first thing to know about buying a POS system is that you're purchasing a lot more than just the hardware and software you need to take credit card payments at your business. You're also, in many cases, agreeing to a merchant services contract with that vendor. And like any legally binding agreement, you'll want to make sure you understand what you're getting into before signing on the dotted line. A couple important things to look for in a merchant account are interchange-plus pricing and no early termination fee.
If you already have a merchant account and really are only purchasing POS hardware/software, it's imperative to ensure that your new system is compatible with your existing merchant account. And be sure to note that even if it's just new hardware you're buying, you'll still require support and servicing for that system (more on that in a bit).
2. Leasing Is (Almost) ALWAYS a Bad Idea
When getting a point-of-sale system from a reseller, it's far better to buy the equipment outright than it is to lease it. Trust me on this. If you lease, you can end up paying thousands more than you have to and will be locked into a years-long agreement (usually 48 months); perhaps the only exception to this rule is if you need to buy a large number of terminals and don't have the capital to do so.
If you are considering a POS system/credit card terminal lease, be sure to read this blog post on why you shouldn't lease a credit card machine. Or at the very least, make sure you don't lease from one of these companies.
3. System Support Is Paramount
You're going to run into problems with your POS system at some point, whether it's with software bugs, equipment malfunctions, or credit card processing issues. When these issues arise, you'll need a reliable support team to resolve the problem in a timely manner. Often times, when business owners buy a POS system from a reseller, they aren't aware at the time of purchase what entity will actually be providing system support. Who's got your back when things go wrong? Is the reseller you bought it from responsible? The merchant account provider? The system manufacturer? Or another company altogether?
Before agreeing to any POS system purchase, make sure you know who will provide technical and payments-related support, and get an idea of their customer service reputation.
4. Don't Buy It On eBay
This might go without saying, but you shouldn't buy a POS system on eBay. I mention eBay because there are a lot of POS system scams on eBay, with involving Clover POS systems in particular. People buy a system online thinking they're only getting the equipment at a great bargain price, but they're actually entering into a contract with a very shady merchant account provider they know nothing about.
If you're unsure about a POS reseller, whether you find them on a site like eBay or elsewhere, call the POS manufacturer and ask them if they know about the company and would recommend using their services.
5. Shop Around a Little
It's important to take the time to cost-compare when shopping POS systems. Oftentimes a reseller will try to sell you a POS at a huge markup. Make sure you look into other sellers of that POS system to verify that you're getting a good deal on that system.
When considering the cost of a POS system, factor in not only the price of the system itself, but other costs as well—monthly software/service fees, credit card processing fees, early termination fees (you don't want those) and any others included in your contract. This blog post gives a pretty good idea of how much the top POS systems should cost you, both upfront and on an ongoing basis.
6. Try Before You Buy
If you're new to the POS software you're purchasing, you need to be able to give it a test run to evaluate how it functions. With most modern cloud-based POS software, it's usually pretty easy to sign up for a free trial online. Proprietary POS systems (i.e., systems that don't work with standard Android or Apple devices) are more difficult to test because you can't just download a trial version of the software onto your iPad. Still, you should at least get to see a demo version before you make such a large investment.
7. Banks Aren't Always the Best
You might assume that buying a POS system through a consumer bank would yield the most desirable results. After all, what institution is more trusted than a bank? However, banks don't always offer the best merchant account contracts; they can be restrictive and overpriced. Whether you're considering Bank of America, Wells Fargo, or your local community bank, first evaluate the pros and cons of opening a merchant account with your bank before selecting them as your POS vendor.
8. Don't Fall Prey To An Outdated Terminal
Since the EMV Liability Shift in 2015, most retailers and restaurants have switched over to the new chip-card POS terminals. However, not all businesses have made the switch, and most chip cards still have a magnetic stripe that can be used with the old terminals. Still, if you're buying a new system, you want to buy one with new hardware – especially in this case, where using an outdated terminal could cost you your business.
Just beware that there are shady POS resellers out there who might try to sell you a system that is not EMV-compliant. Many old-style systems are still in circulation and some distributors are trying to unload them before they're completely obsolete. Be absolutely certain that your POS reseller is offering modern equipment.
9. Not All Resellers Are Created Equal, Especially When It Comes to Clover
Clover Station is resold by numerous different vendors, alongside a First Data merchant account. If this is the POS system you're considering, be forewarned that most of these sellers are not top-tier in terms of their merchant service contracts. Currently, the only Clover/First Data resellers we recommend are Payment Depot and Dharma Merchant Services. Bank of America and Sam's Club are the most popular Clover resellers, but they're certainly not the best Clover resellers.
10. It's Possible To Get A Free POS System
… or at least a free payment terminal. Of course, you shouldn't accept just any old POS just because it's free – usually, a "free" terminal is not EMV-compliant and comes with a hefty "Terminal Replacement" or "Warranty" charge. Accepting the free terminal might also lock you into a lengthy and undesirable merchant services contract.
However, there are a couple payment processors that offer free POS programs which actually are a good deal. One of these is CDGcommerce, which will provide a free POS terminal with only a $79/year insurance fee. Contracts are month-to-month and there is no ETF. Gotmerchant.com has a similar program, as does Helcim in Canada.
Final Thoughts
There's nothing wrong with buying a POS system from a reseller, as long as you're happy with whatever agreement you end up making. Again, you need to be sure you're getting quality customer support, fair fees, and modern equipment with your POS system. Perhaps the most important consideration when buying a POS system is the ability to switch out to a new system if you're not happy with any aspect of your POS experience; a month-to-month contract makes this a lot easier.
If you're a new business still evaluating your point-of-sale and merchant account options, you might want to download our free Beginners Guide to Payment Processing eBook to educate yourself on everything you need to know to start taking payments at your store or restaurant.