10 Website Builder SEO Tips
Expert Analyst & Reviewer

UPDATED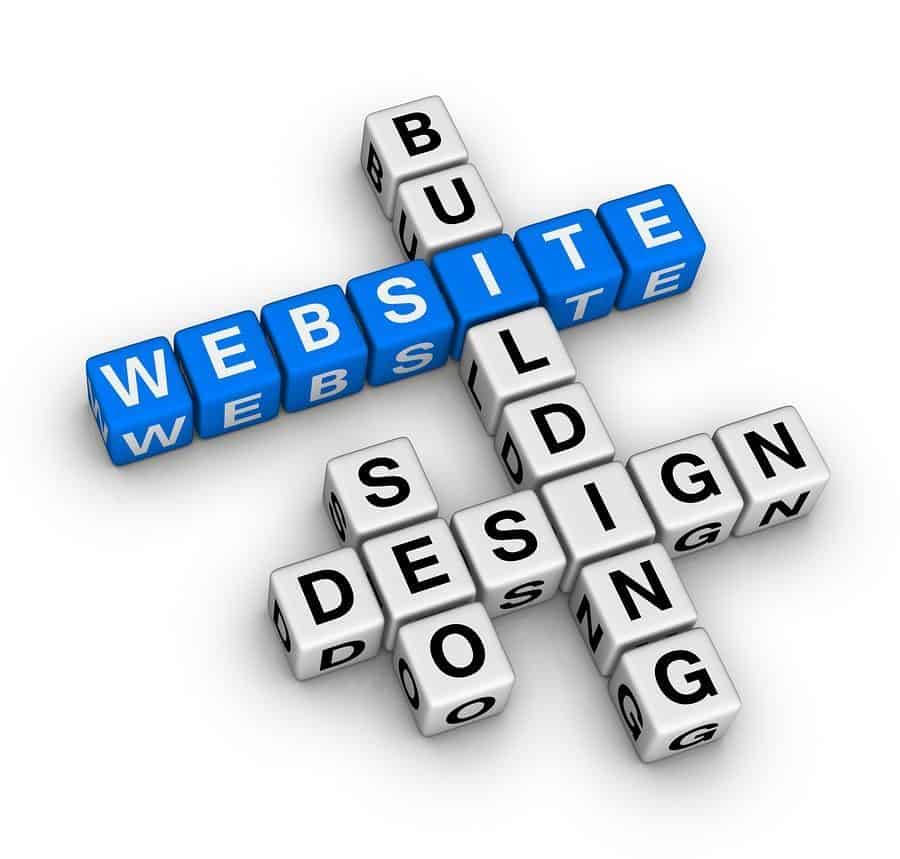 Whether you use website builder software, or you create your website with manual coding, you need to consider search engine optimization when putting together your business website. For those just starting out with website building, online web builder programs from WordPress to Squarespace provide easy-to-use SEO tools with the essentials that will help your site perform well in search engines. Similarly, eCommerce solutions that let you create a website dedicated to selling your wares online (e.g., Shopify, BigCommerce) also include handy SEO functions.
But even though website builders make it easy for you to add keywords, meta tags, content, and other SEO building blocks, that doesn't mean they do all the work for you. As the person creating the website, you will need to do some research, writing, and tweaks. Don't let that intimidate you, though — it's really not that hard! Here are some basic website building SEO tips you can use when creating your own website, with some examples of how to do these things with various web builder programs.
1.

Do Your Homework (aka, Keyword Research)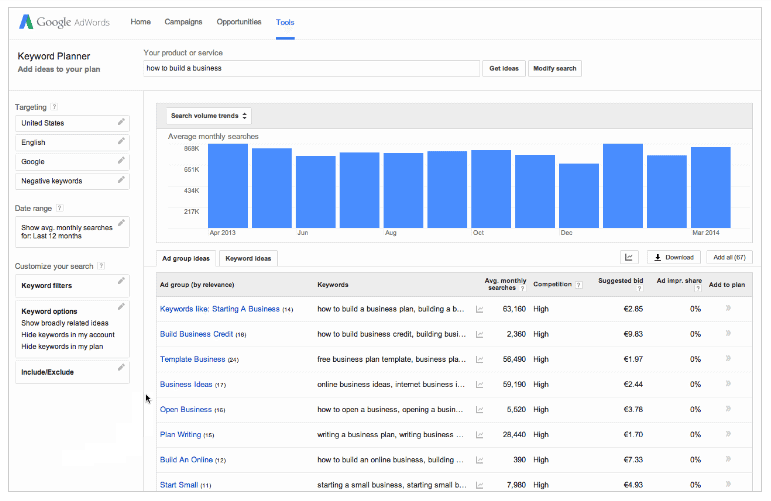 One of the first things to do when you start building your business's online presence is keyword research. If you can find the words potential customers are searching for online, you can incorporate these search terms into your website and thus make it easier for your prospects to find you.
Google Adwords Keyword Planner is a great basic tool for keyword research, as it lets you target appropriate keywords based on your line of business and geographical location. You can also see how popular common search phrases are (i.e., how many people are searching for a particular phrase), how much competition there is for a keyword (how many other websites are targeting this keyword), and discover related key phrases.
2.

Create High-Quality Titles and Descriptions
Once you have your keywords, you know which words to include in your website title and description, individual page titles, and page descriptions (also called meta descriptions). These elements describe your website both to search engines and to your website visitors. Your titles and descriptions should be accurate, concise, and well written. This resource from Google Search Console has more information about writing good titles and meta descriptions for your website.
Using web building software and entering your titles and descriptions is usually quite easy; simply fill out the appropriate fields for these pages (no coding experience needed). The video above outlines how to do this using the BigCommerce shopping cart/web builder.
3.

Organize Your Content with Headings

Search engines typically give priority to content that is structured with headings, as this makes the information easier for readers to digest. So, it's important that your content is organized with the use of clear, well-written headings.
This means, for example, that a blog post should have an "H1" tag for the main title and several "H2" and maybe some "H3" tags throughout to set off different topics. Most web builders will allow you to choose which heading you want in the text editor, similar to a word processing program like Microsoft Word, so that you don't have to input the HTML tags yourself.
In the image above, you can see how to select different headers in the Squarespace web editor.
4. Hide Irrelevant Pages from Search Engines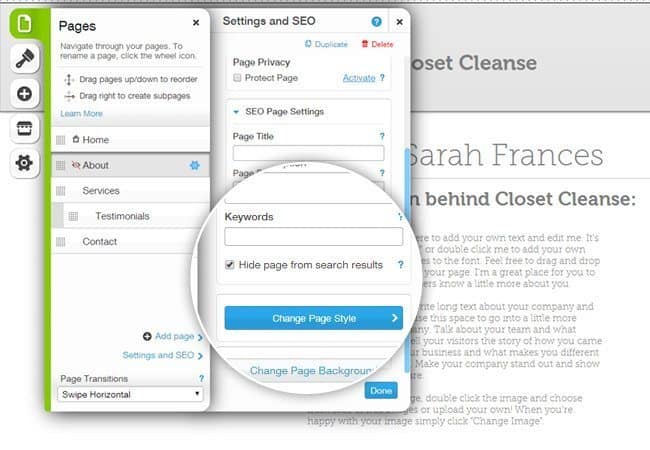 It can benefit your SEO to hide certain pages of your website from search engines, such as password-protected employee pages. This prevents irrelevant pages from competing with your more important pages.
The screenshot above illustrates how to hide certain pages from search engine results using Wix.
5. Add a Blog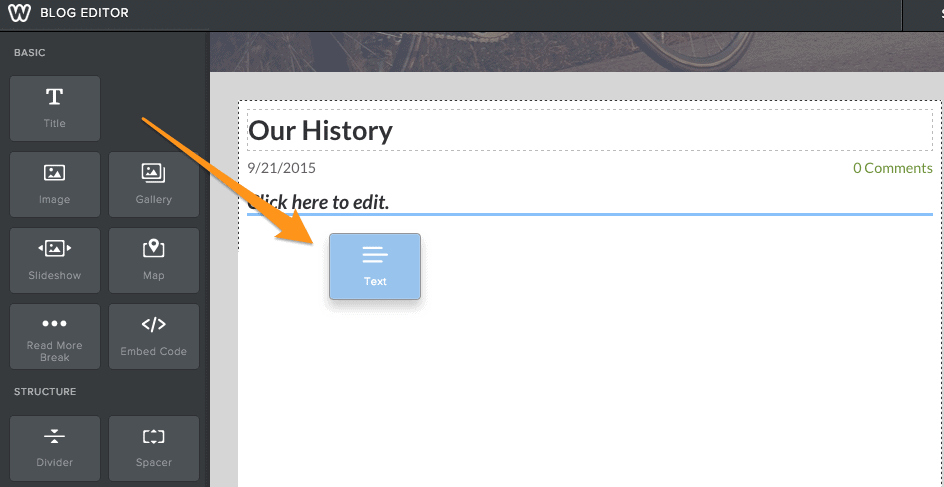 Content marketing is essential for a search engine-friendly website, and keeping a regular blog is the perfect avenue for this type of digital advertising. What's even better is that web builders make it super easy to add a blog to your site, create blog posts, and format your posts with images and headings (as discussed above).
For further information on blogging, this blog post from Kissmetrics has some good business blogging tips.
Looking at the screenshot above, you can see how easy it is to add a blog to your website using the Weebly web builder.
6. Add Alt Tags to Your Images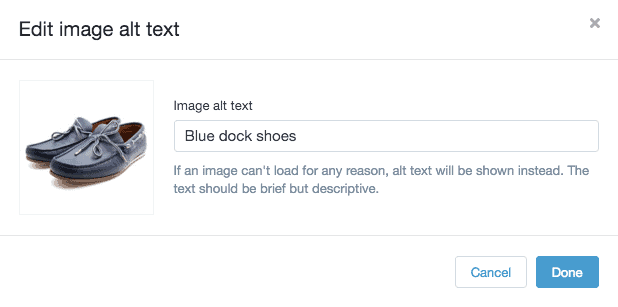 Alt tags are important "behind the scenes" elements of your website that help attract relevant visitors to your website – above, you can see an example of how to do this in Shopify. Use these tags to label the images on your site, using keywords when appropriate. As with other tags and coding stuff, web builders and shopping cart software make adding alt tags super easy, with no coding experience required.
7. Follow Search Engine Best Practices
Before your site goes live, make sure you're playing by the rules set forth by search engines such as Google and Bing. If you use shady SEO practices (for example, keyword stuffing), search engines might penalize your site and your rankings will suffer.
Web builders will typically guide you toward "white hat" SEO standards, but it's still a wise idea to go straight to the source itself (i.e., Google) to get a more complete understanding of search engine best practices.
8. Take Advantage of Website Builder SEO Tools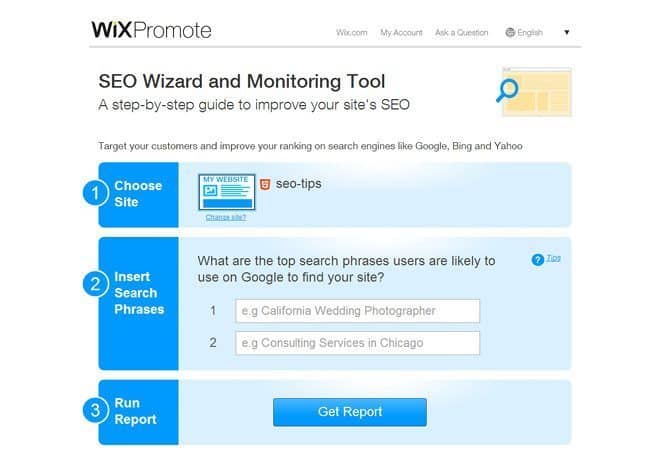 Your website is really starting to come together. Sweet! To make sure you have all your bases covered, you might also want to use whatever built-in SEO tools your web builder offers. For example, some web builders like Wix (see screenshot above) include an SEO "wizard" that analyzes your site and makes suggestions on ways you could improve your SEO. You might also find this type of tool helpful to use at the very beginning of your website-building process.
9. Submit Your Site to Search Engines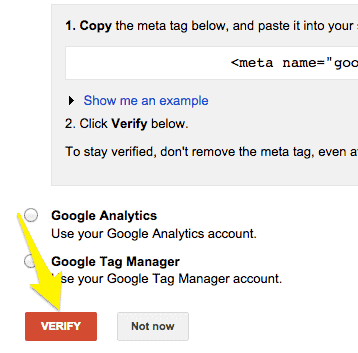 Whenever you create a new site or make major updates to your site, it's a good idea to verify your site with Google and Bing. This way, search engines can index/re-index your site's content, making it more likely that your pages will appear prominently in search results.
Squarespace has a couple helpful articles on how to verify your site in Google Search Console and verifying your site in Bing Webmaster Tools. Above, you can see the screen where you verify your site in Google Search Console (image provided by Squarespace).
10. Promote Your Website

So by now you should have created a pretty terrific website. Hooray! Now it's time to promote the hell out of it. This means regularly posting links to your site on your social media profiles (for example, every time you add a new blog post or product page). You can also promote your website with email marketing — I'll be writing an article about getting the most from your email marketing software next week, so be sure to check back if you're interested in that topic.
In the screenshot above, you can see how to connect your Jimdo website to your Twitter account.
Let's Get Building!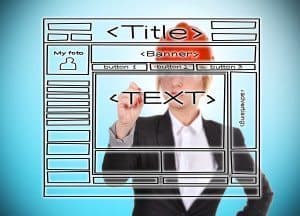 I hope you have found these website builder SEO tips helpful. And again, you can use most of these tips regardless of whether you're using a web builder — web builders just make a lot of SEO tasks easy-peasy. If you are interested in creating a new business website using a web builder, we can help you figure out which website software or shopping cart software (for eCommerce businesses) would work best for your needs. Leave a comment here or fill out this short form and we'll get back to you with answers you can use.