4 Website Builders With Good Mobile Editors
Expert Analyst & Reviewer

UPDATED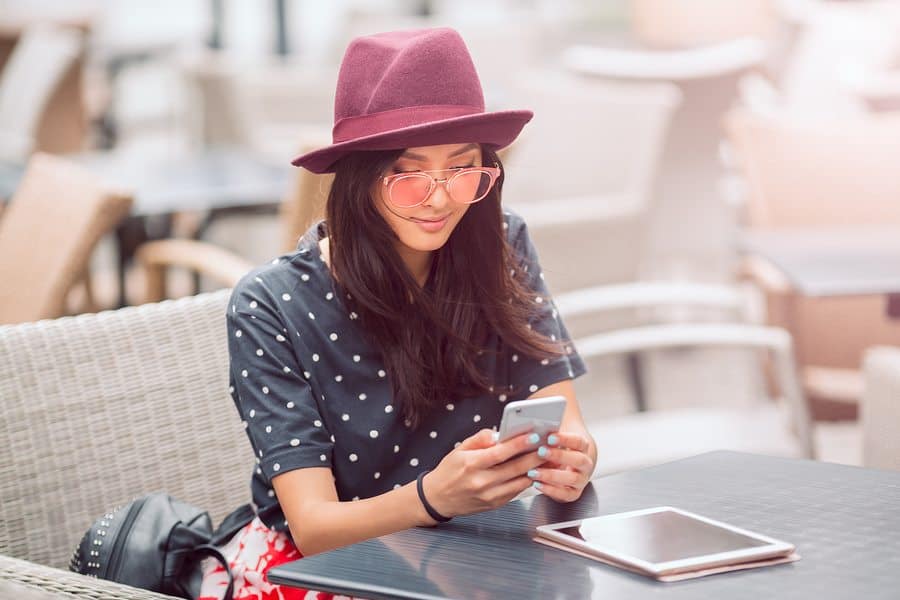 Website building has long been understood to be an activity performed on a desktop computer. The idea that you could build or edit a website from a mobile device would have been regarded as absurd. The thing is, if you're running a small business, you're not always going to be at your computer when you want to make a change. When you have to be 12 places at once, you may not have the luxury of retreating to your work space when you need to post an update or change your menu.
Several website builders out there have heard your cries for help, and have responded by providing mobile site editors, typically in the form of native apps. This way, you retain the ability to edit your website — the public face of your business — while you're on the go. While mobile editors aren't going to give you all the capabilities of their desktop counterparts, they will allow you to make basic changes and edits with nothing more than your smartphone.
Here are four website builders that give you good mobile editors.
Weebly (see our review) is the only one of the "Big Three" website builders (Wix, Weebly, Squarespace) with a full mobile editor, and as such, it's a great option for the small business owner who needs to have editing access 24/7.
These are the subscription packages Weebly offers
Free Plan
Drag & Drop Website Builder
Display Weebly Ads
Free Hosting – Weebly.com Subdomain
Search Engine Optimization
500MB Storage Limit
Chat and Email Support
Starter
$8/month
All of the above PLUS:
Personal Domain – FREE for the first year
Unlimited Storage
Connect Your Domain
Remove Weebly Ads
Up to 10 Products in Online Store
3% Transaction Fee
Integrated Shopping Cart – Links to "checkout.weebly.com"
Pro
$12/month
All of the above PLUS:
Phone Support
HD Video & Audio
Video Backgrounds
Password Protection
Site Membership – Up to 100 Members
Up to 25 Products in Online Store
Business
$25/month
All of the above PLUS:
SSL Security
Unlimited Site Membership
Member Registration
Unlimited Products in Online Store
0% Transaction Fee
Checkout on Your Domain
Digital Goods
Inventory Management
Shipping & Tax Calculator
Performance
$38/month
All of the Above PLUS:
Real Time Shipping Rates
Abandoned Cart Emails
5 Email Campaigns per Month to 500 Contacts per Email
All prices listed based on an annual subscription.
Weebly is regarded as the most user-friendly of all the major website builders, providing the easiest possible path to creating a website that represents your business well. Having used Weebly and measured it against its competitors, I can confirm that this is the case. There simply isn't a website builder in existence that gives the non-techie a smoother experience.
Weebly's list of features includes a robust online store, solid blogging, streaming video, community forums, and over 200 third-party add-ons available through the Weebly App Center. What makes Weebly stand apart from its most immediate competitors, however, is its mobile editing app. This app is available for the following platforms:
iPhone
iPad
Apple Watch
Android
Android Tablet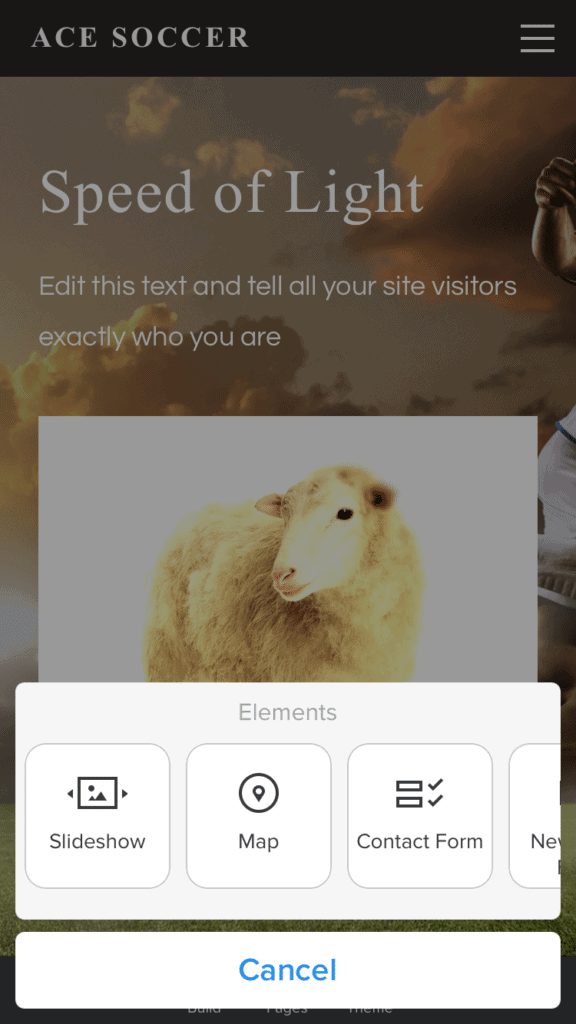 Mobile website building is hard to do right. Some of the mobile editors I've used have been rather challenging to use, to say the least. Using your fingers on a small screen to create/edit a website isn't the most natural activity. However, Weebly manages to make it doable. I can safely say that Weebly's mobile editing app is the best and easiest website building app in existence. All the elements on your page are easily edited, copied, or deleted simply by tapping them, at which point the edit/copy/delete options pop up.
Adding content is a breeze. You simply tap the Build button along the bottom, hold it, and then drag the element to your page. The app also gives you complete control of your blog and your online store. You really don't feel constrained at all when making your edits. If you're looking for an intuitive website builder and place a high priority on being able to make edits on the go, Weebly is probably the first thing you should investigate.
Interested? Read my full Weebly review here.
Impress.ly (see our review) is a newfangled website builder that was designed from the ground up with mobile sites in mind, so it's no wonder that the company offers a mobile editing app, available for iOS and Android.
Impress.ly's specialty is automated website generation, although there's plenty you can do to edit your website yourself as well. As far as pricing goes, Impress.ly is free to use up until the point where you want to publish your site. To do this, you'll need one of the following subscription packages:
Starter
$9/month (billed annually)
HTML 5
Smartphone, tablet & desktop-optimized site
Free custom domain for one year
Basic Analytics
Social feeds + basic info
No branding
Business
$14/month (billed annually)
All of the above PLUS:
eCommerce
Mobile payments
Coupons
Reservations
Music
Blog
Worldwide CDN optimized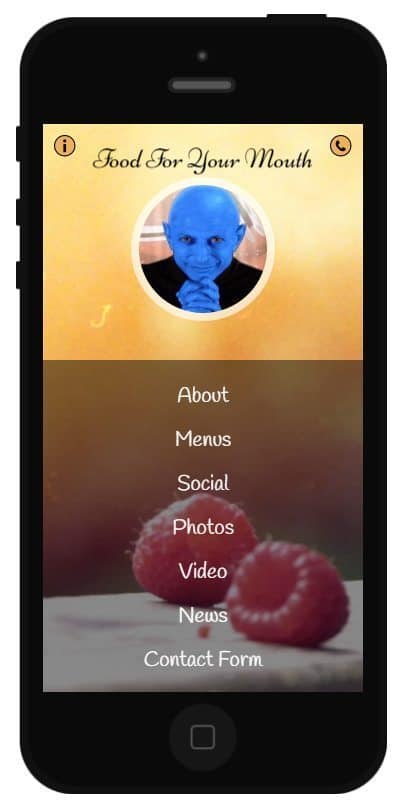 Impress.ly's primary selling point is its ability to pull content from either your Facebook Business page or your existing website and create a mobile (though still desktop-compatible) website for you based on the predominant colors and style of your content. This is done just as easily on the mobile app as it is on Impress.ly's website from your computer.
From there, you can edit your content and your site's style right from the app. Editing your website on other mobile site building apps can be a touch awkward, given the limits of the small screen. However, with Impress.ly, you don't get a drag-and-drop WYSIWYG site editor. Instead, you choose which section of your site you wish to edit and Impress.ly lays out the information, text and images you can edit/replace, along with several different layout choices. You don't get precision-control of the placement of your content this way, but it ends up being a pretty effective way of creating a professional-looking mobile site in no time flat.
In particular, the online store editor within the app is a perfectly intuitive tool with which you can create products for sale, create product variants, and more.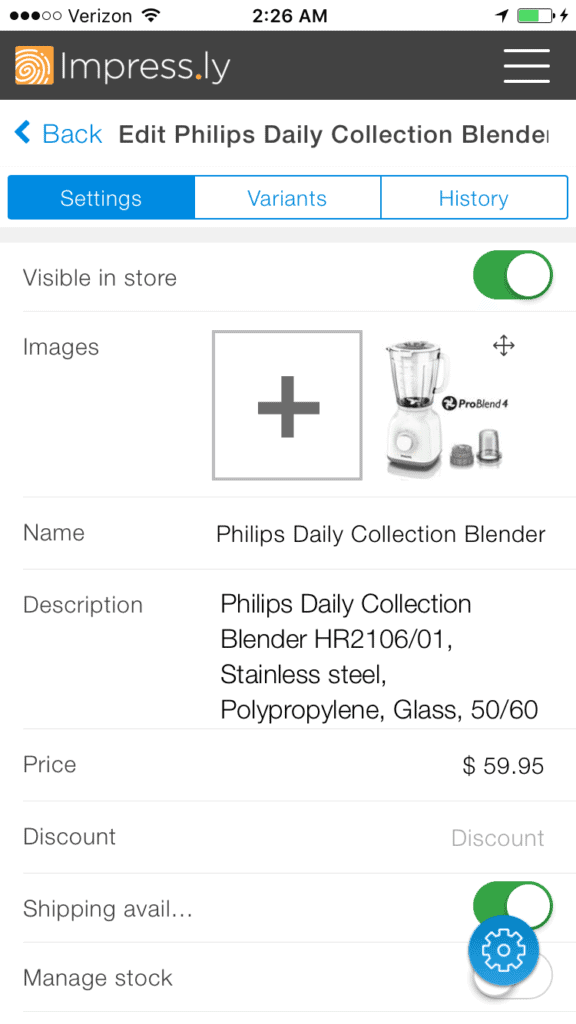 To get the long version of the Impress.ly story, read my review.
Founded in 2007 and now powering over 20 million websites around the globe, Jimdo (see our review) is a mainstay of the website building world. Though not as innovative or cutting-edge as some of its contemporaries, Jimdo is still a solid choice when you're looking to get a website up and running without coding knowledge. What's more, Jimdo provides a strong mobile app for editing.
Here's what Jimdo offers:
JimdoFree
500MB Site Storage
2GB Bandwidth
Jimdo.com Subdomain
Footer Jimdo Advertisement
Up to 5 Products in Online Store
No Transaction Fees
JimdoPro
$7.50/month (billed annually)
All of the above PLUS:
5GB Site Storage
10GB Bandwidth
1 Free Custom Domain
Connect External Domains
1 Email Account with 3 Forwarding Aliases
Semi-Premium Support (Response Within 24 Hours)
Ad-Free
Up to 15 Products in Online Store
JimdoBusiness
$20/month (billed annually)
All of the above PLUS:
Unlimited Site Storage
Unlimited Bandwidth
20 Custom Emails with Unlimited Forwarding Aliases
Premium Support (Response Within 2 Regular Business Hours)
Advanced SEO
Unlimited Products in Online Store
Like I said, Jimdo is a solid if unspectacular website builder. Its templates aren't the most visually appealing, but its blogging, eCommerce, and form building all work quite well. What's more, as of July 2016, Jimdo's templates are all fully mobile responsive, meaning they'll scale to the size of the viewer's screen, ensuring your sites look right in both desktop and mobile mode.
Jimdo also has a mobile editing app, available for both iOS and Android. The editing is done in a way similar to that of Weebly's mobile editor. The Plus button at the bottom is where you add your content, from text to photo galleries to posts from your blog.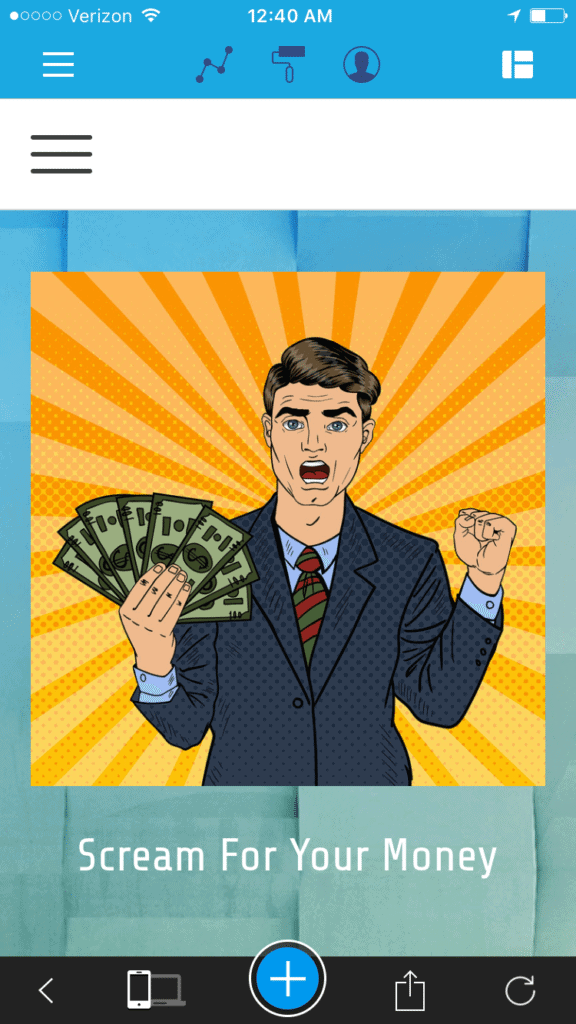 The blog editing tool is a high point of the app. The mobile editor lets you easily create blog posts and then insert individual posts onto the pages of your site. The app isn't quite as strong as Weebly's app, though — for instance, I had a hard time trying to move content around my page once I had plopped it down. Furthermore, some elements, such as the online store, cannot be edited via the app. You'll have to go back to your computer for that.
Check out my full Jimdo review here.
Voog (see our review) isn't terribly well-known at this point, but this Estonian upstart punches above its weight in the industry. While Voog doesn't actually have a mobile app available, their editor works well on mobile devices, and could easily be mistaken for a dedicated app.
Here's what Voog offers the would-be website jockey:
Standard
$6.33/month
2 GB Storage
3 Users, 30 Pages, 3 Languages
Custom Domain
Password-protected Pages
Fully Customizable Design
API Access & Developer Tools
Plus
$10.56/month
All of the Above PLUS:
10 GB Storage
Unlimited Pages
Custom Domain for FREE
Database Tool
Premium
$41.17/month
All of the Above PLUS:
All Resources Unlimited
Complete Online Store
No Sales Transaction Fee
Priority Support
Full SSL Connection
Voog has some cool features, including built-in multilingual capabilities (you can set your site to detect the home country of your site visitor and display the site in the language corresponding to the location), a solid form builder, blogging and good eCommerce. But I was most pleasantly surprised by just how well the editor performed on a mobile device. Dragging the content you want to add to your desired location on the page is a tad tricky, but overall, Voog is a good choice if you're looking for a website builder you can use with your smartphone.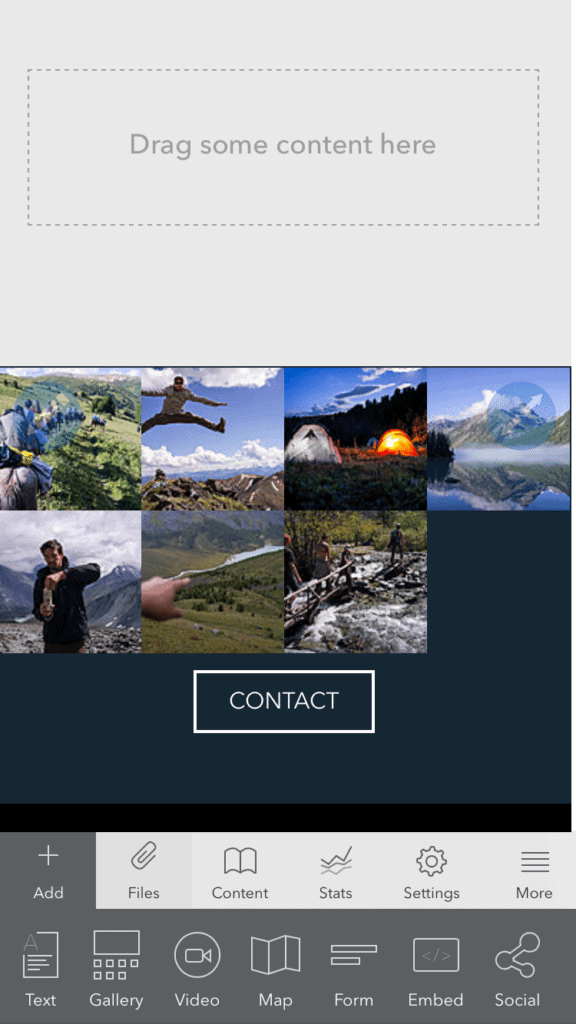 Wanna learn more about Voog? Read my review!
You may have noticed that the two biggest names in the industry, Wix (see our review) and Squarespace (see our review), do not appear on my list, as they do not have full mobile editing apps and are not designed to be used on mobile devices. However, I should note that both Wix and Squarespace do have apps that can be used to perform certain functions. Wix's mobile app won't let you edit your websites, but it will let you compose blog posts and add products to your online store. Likewise, Squarespace has mobile apps designed for managing your blog and your online store. These apps all work as advertised, but they are not true website editing apps. Hopefully, these two website building megaliths will decide to go fully mobile at some point in the future.
Final Thoughts
You're probably not looking to do all your website building from your smartphone. When you're in front of your computer, you don't really need to bother with an editing app. However, the task of running a business means you're not necessarily going to have your computer with you when an adjustment needs to be made. With a mobile editing app, you're in continuous control of your company's website, and thus, to a degree, your own destiny.
Website building: You can take it with you.