5 Best Website Builders For Service Industries
Expert Analyst & Reviewer

UPDATED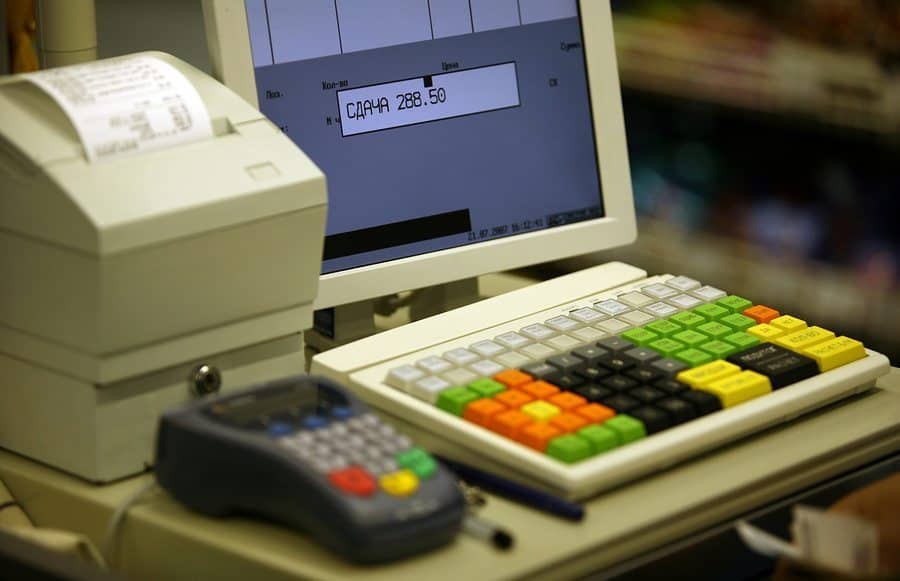 Website builders have a reputation for being well-suited to personal projects and homespun blogs, but little else. Perhaps it's a hangover from the simpler era of GeoCities and Tripod. The thing is, though, website builders have advanced by leaps and bounds since the days of dial-up internet and Netscape Navigator.
Maintaining a positive relationship with your customers is crucial in achieving success, particularly as those customers have more ways than ever to publicly register their feelings about you! Happily, companies involved in the service industries can increasingly find website builders with features specifically tailored to helping businesses reach their clients (and vice versa).
If your company can serve people effectively without breaking the bank, you shouldn't feel guilty for not shelling out the big bucks for professional designers. Let's look at some products which will allow you to build an appealing, cost-effective web presence and keep your clientele coming back for more.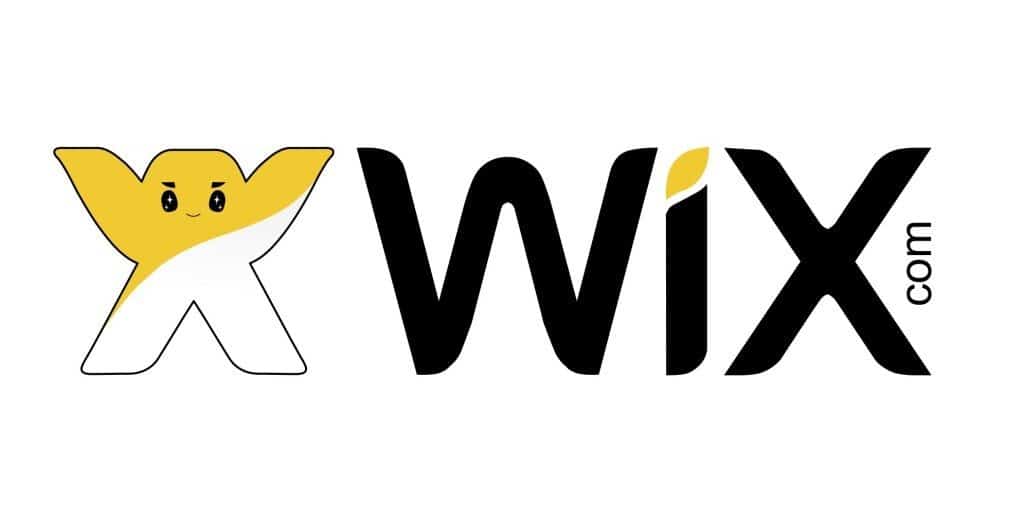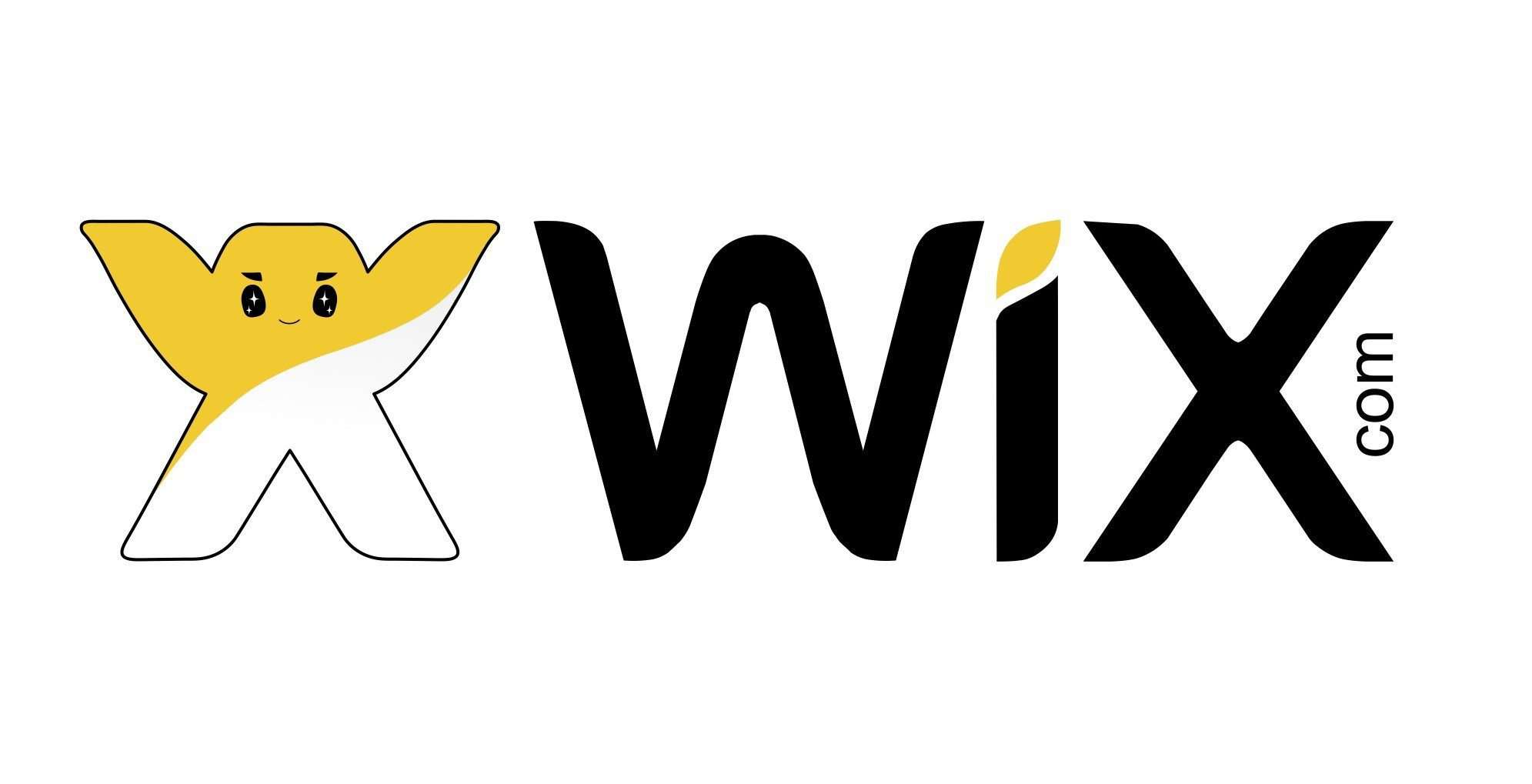 Boasting 90 million users in over 190 countries, Wix seems to become more prominent by the day. With ads airing during the Super Bowl and on the sides of buses, no other modern website builder is as visible in the public eye.
Wix offers the following six plans:
Free
Full Usage of Wix's Design and Editing Platform
500 MB Storage
1 GB Bandwidth
Free Hosting
Free Wix Domain
Wix Branded Ads & URL
Connect Domain Plan
$4.08/month (annual plan)
$6.90/month (monthly plan)
500 MB Storage
1 GB Bandwidth
Custom Domain (instead of "wixusername.wix.com/sitename")
Free Hosting
Google Analytics
Premium Support
Combo Plan
$9.75/month (annual plan)
$13.90/month (monthly plan)
All of the Above PLUS:
Free Domain for One Year
3 GB Storage
2 GB Bandwidth
Customized Favicon
Removes Wix Ads
No Mobile Ads
Unlimited Plan
$12.92/month (annual plan)
$15.95/month (monthly plan)
All of the Above PLUS:
10 GB Storage
Unlimited Bandwidth
Site Booster App (annual plan only)
Form Builder App (annual plan only)
$125 Local Listings Voucher (annual plan only)
$100 Bing Ads Voucher (annual plan only)
$75 Google AdWords Voucher (annual plan only)
eCommerce Plan
$16.58/month (annual plan)
$19.90/month (monthly plan)
All of the Above PLUS:
20 GB Storage
10 GB Bandwidth
Online Store
VIP Plan

$24.92/month (annual plan)
$29.90/month (monthly plan)
All of the Above PLUS:
20 GB Storage
Unlimited Bandwidth
Exclusive VIP Support Line – Priority Callback
Instant Response
Professional Site Review
With the biggest template selection in the industry, extensive tutorial and help features, and a vast array of third-party apps available via the Wix App Market, Wix is a fine choice for any business looking to interface with the public without a huge investment. The App Market (it's the largest such repository for third-party apps in the website builder industry) is especially helpful in making Wix adaptable to your particular field.
Of particular interest to the service industry – specifically the food sector – is Wix's online ordering system.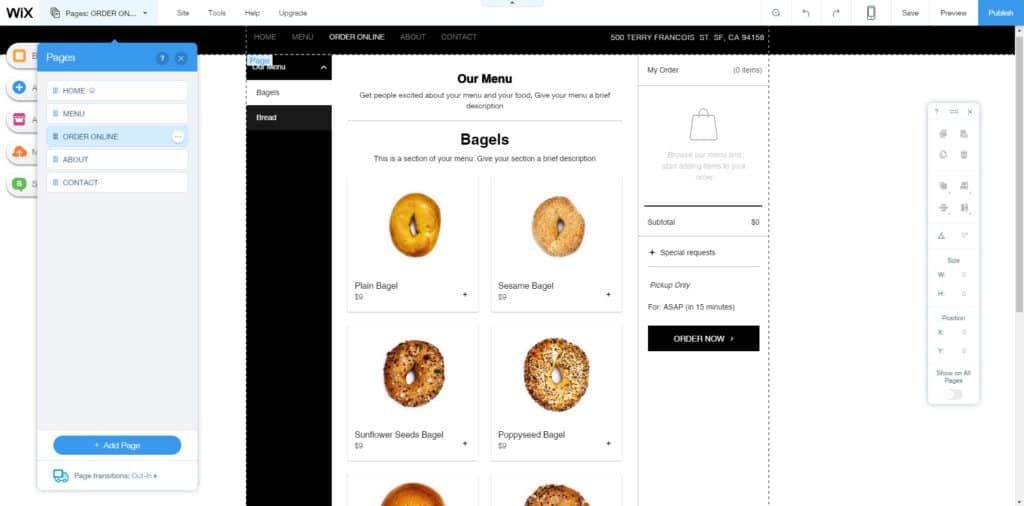 Your customers will be able to place orders right on your website, for either pickup or delivery. Wix takes no commission from sales. And for those of you who deliver products or services of the non-edible variety, Wix's online ordering system can be easily tweaked to reflect your particular business (though the mobile-friendly version of your site's URL will start with restaurants.wix.com).
If you're in the business of delivering goods, you won't find an easier website builder to facilitate sales than Wix.

I've been a DudaOne fan ever since I first used their builder. They may not have the elevated public profile of Wix, but the editor is powerful and intuitive, and Duda offer a great package of features that any business can make productive use of. And unlike Wix, DudaOne sites are all fully mobile responsive – an increasingly important trait in a mobile-dominant world.
Duda gives you three plans to choose from:
Free
Natively Responsive Website
Unlimited Access to inSite
Limited Analytics and Tracking
Web Hosting on Amazon Cloud
Community Support
Branded Duda Domain
Duda Ads
10 Product Store
PayPal, Stripe & Global Gateway Payment Providers
Two Product Categories
Order and Customer Management Tools
Business +
$14.25/month (annual plan)
$19.00/month (monthly plan)
All of the Above PLUS:
Full Analytics and Tracking
Email Support
Custom Domain (no branding)
Secure Connection (HTTPS)
No Ads
Site Backup
Chrome Push Notification
Developer Mode
Multi-Language Website
Business + eCommerce
$22.50/month for 100 Product Store (annual plan)
$29.99/month for 100 Product Store (monthly plan)
$36.75/month for 2500 Product Store (annual plan)
$46.00/month for 2500 Product Store (monthly plan)
All of the Above PLUS:
30+ Payment Providers
Unlimited Product Categories
Product Reviews Integrated with Facebook
DudaOne's feature set – eCommerce, blogging, a form builder, a WordPress feed – is strong and intuitive to implement for even the most tech-averse among you. What really makes DudaOne stand out in terms of its utility for the service industry, however, is inSite.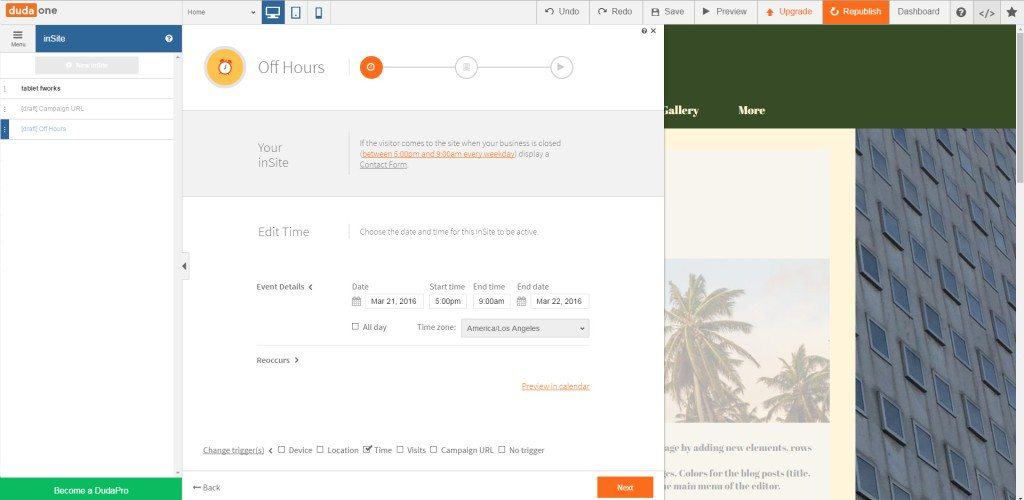 With DudaOne's inSite feature, you can customize what your site visitors see based on the time of day, whether or not they've visited your site before, and other variables. As a tool, it provides a degree of flexibility and customization in your customer interactions that most other website builders simply don't allow.
You could have a newsletter signup form pop up for first-time visitors only. You could display a "click-to-call" button during business hours and a contact form during non-business hours. The possibilities are endless.
Through inSite, you can ensure people see the information that's most pertinent to them at whatever time they see it. Remarkably, this tool is available even with a free DudaOne subscription.

As Squarespace (see our review) doesn't have a free subscription, it doesn't boast the same eye-popping user numbers as Wix. Nonetheless, it has grown in prominence in recent years (the Super Bowl ads with Key and Peele being a big indicator) and is widely considered to be the classiest, most sophisticated website builder out there, while remaining true to the drag-and-drop DIY ethos of modern website building. For those in the service industry, you'd be remiss not to consider Squarespace for your company website.
Squarespace keeps it simple with its available plans, offering two of them:
Personal
$12/month (billed annually)
$16/month (if paid month to month)
3% Transaction Fee
20 Pages/Galleries/Blogs
Up to 2 Contributors
Fully Integrated eCommerce
Sell Unlimited Products
Accept Donations
Powerful Website Metrics
Business
$18/month (billed annually)
$26/month (if paid month to month)
All of the Above PLUS:
2% Transaction Fee
Unlimited Pages/Galleries/Blogs
Unlimited Contributors
Professional Email from Google
$100 Google Adwords Credit
Squarespace's 41 responsive templates are broadly acknowledged to be the class of the industry. You won't find templates this elegant and professional anywhere else in the website builder world.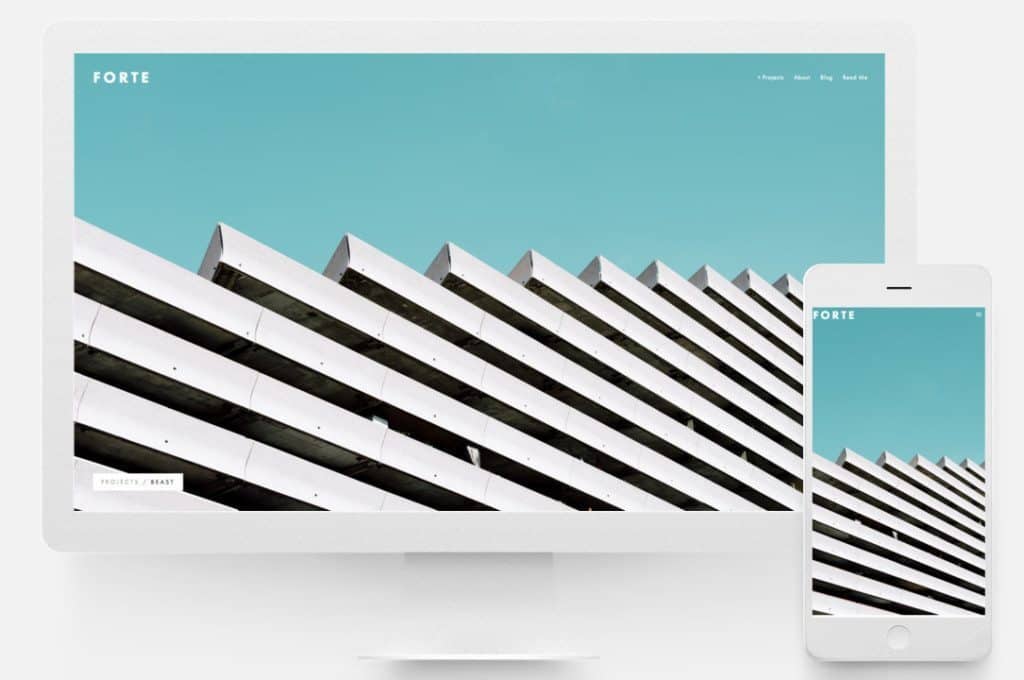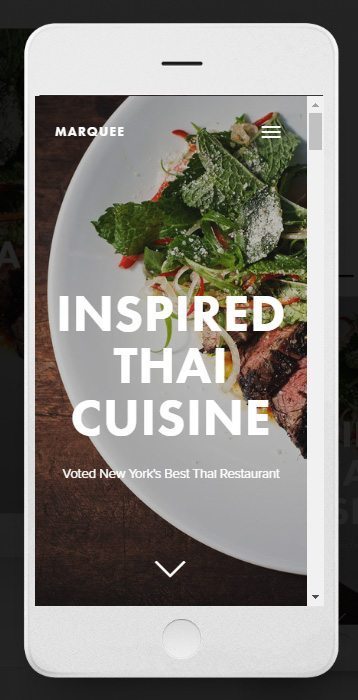 Unlike Wix, Squarespace doesn't have a collection of third-party features on offer, instead opting to do everything in-house. This approach means that every feature is guaranteed to work seamlessly within your site. You'll never have to worry about a third-party developer dropping their support of an app you're using.
Squarespace's features are second-to-none, but their eCommerce tool deserves particular attention. Squarespace allows you to sell physical and digital goods while letting users track and manage their inventories, track payment activities, sort sold items into different categories, and create coupons and promo codes. Business subscribers are given additional USPS shipping options. The only limiting factor here is that Squarespace eCommerce is integrated with Stripe and only Stripe – you won't get any further options for payment processing.
Squarespace's eCommerce, while great for a standalone online business, makes for a great sales complement to brick-and-mortar stores as well. Read my Squarespace review to get the full story.

With over 40 million websites created, Weebly is the second most popular website builder in existence, trailing only Wix. With full mobile responsiveness, incredibly easy website building (it's one of the easiest of them all, which is really saying something) and rich feature haul, Weebly is well-suited to give service industry businesses a solid web presence.
Weebly's subscription plans are thus:
Free
Drag & Drop Builder
Weebly Ads/Weebly Branded URL
500 MB Storage
Starter
$8/month
Custom Domain, Free for One Year
Unlimited Storage
Connect Your Domain
Expanded Stats
Customizable Footer
Remove Weebly Branding
Search Engine Indexing
$100 Google Advertising Credit
Up to 10 Products in Online Store
3% Weebly Transaction Fee
Integrated Shopping Cart – Links to "checkout.weebly.com"
Pro
$12/month
All of the Above PLUS:
Phone Support
HD Video & Audio Players
Password Protected Pages
Site Search
Membership Sites – Up To 100 Members
Up to 25 Products in Online Store
Business
$25/month
All of the Above PLUS:
Unlimited Membership with Membership Sites
Member Registration
SSL Security
Unlimited Products in Online Store
No Weebly Transaction Fee
Integrated Shopping Cart on Your Domain
Digital Goods
Inventory Management
Shipping & Tax Calculator
Coupon Codes
Performance
$49/month
All of the Above PLUS:
Real Time Shipping Rates
Abandoned Cart Emails
Gift Cards
5 Email Campaigns/month to 500 Contacts Per Email
One thing you'll get with Weebly is top-notch customer service. Many website builders give you either phone support or live chat. Weebly does both. Their customer service has acquired a reputation, and it's a good one.
Weebly's website builder is richly featured and robust enough to handle the needs of your customers. Their eCommerce feature is top-notch, and offers the choice of Stripe, Square, PayPal, and Authorize.net as payment processors. And like Wix, Weebly gives you access to a large number of third-party apps (via the Weebly App Center) to fill any feature gaps left by their in-house widgets.
Unlike many competitors, Weebly offers a full-fledged mobile editor, so you can edit your website on the go. You can't always be chained to your laptops, and Weebly offers a degree of freedom in website management that most competitors just don't provide.
Weebly provides an intuitive, responsive way to connect your business with your customers. Want a more detailed look at Weebly? Read my review to quench your curiosity.

It may not be the biggest name in the industry, but Jimdo has established a formidable customer base with its highly capable website builder. Over 12 million websites have been created using Jimdo's well-designed editor, easily-managed storefronts, and wide variety of features.
Here's what Jimdo has to offer:
JimdoFree
500MB Site Storage
Jimdo.com Subdomain
Basic SEO for Whole Site
1 Password Protected Page
Footer Jimdo Advertisement
Up to 5 Products in Online Store
No Transaction Fees
Payment Accepted via PayPal (incl. credit cards)
Offer Free Shipping for Large Orders
JimdoPro
$7.50/month (billed annually)
All of the Above PLUS:
5GB Site Storage
1 Free Custom Domain
Connect External Domains
1 Custom Email with 3 Forwarding Aliases
Semi-Premium Support (Response Within 24 Hours)
Basic SEO for Individual Pages
5 Password Protected Pages
Ad-Free
Custom Footer
Up to 15 Products in Online Store
Site Statistics
Additional Payment Methods
JimdoBusiness
$20/month (billed annually)
Unlimited Site Storage
2 Custom Domains
20 Custom Emails with Unlimited Forwarding Aliases
Premium Support (Response Within 2 Regular Business Hours)
Advanced SEO
Unlimited Password Protected Pages
Ad-Free
Unlimited Products in Online Store with Discount Codes and Shipping Options
No Jimdo Transaction Fee
Site Statistics
Mobile Express Page
Unlimited Images
Up to 100 MB File Downloads for Patrons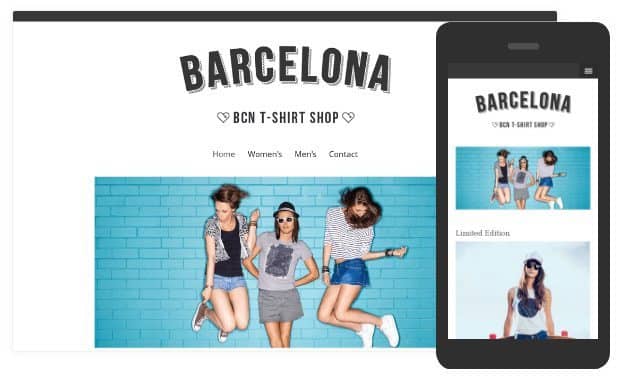 Like Weebly, Jimdo features a full mobile editor – a definite plus in today's uber-hectic business world. Unlike Weebly, however, Jimdo's sites are not mobile responsive – instead, a separate mobile site is automatically created when you save your desktop website. I expect Jimdo to someday move to full mobile responsiveness, in keeping with industry trends.
Jimdo provides a solid set of features to its users. Blogging, eCommerce, HD video streaming, and more. The only downside with the eCommerce is that you can't sell digital goods.
If you're looking for more that what Jimdo provides in-house, they've compiled a list of 3rd party widgets compatible with Jimdo that can be added via embed code.
Click here to read my full Jimdo review.
Conclusion
For those in the service industry, the need for a friendly, approachable and flexible web presence is manifest. You're in the business of pleasing people, and a rigid online billboard does not inspire confidence. Luckily, modern website builders like the ones I've profiled above allow you to make those all-important connections with your clientele that will give people another reason to come back.
Now, keep grinding away to make us happy! Chop chop!