5 Reasons You Shouldn't Get A Merchant Cash Advance
Expert Analyst & Reviewer

UPDATED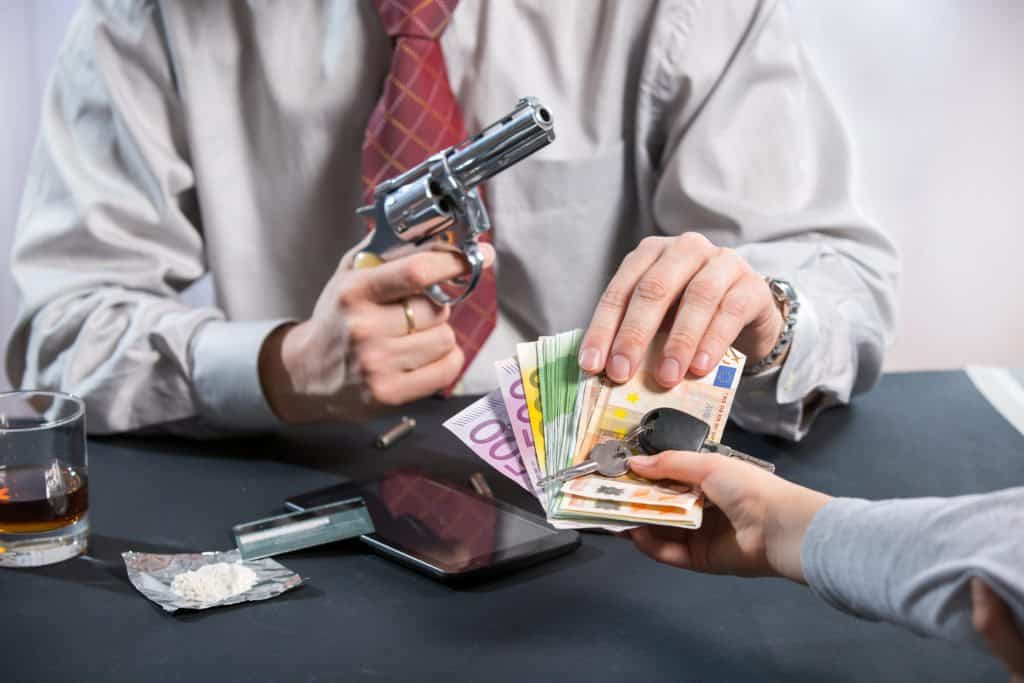 Did you know that you can be approved for thousands of dollars of funding within 24 hours, even if you have poor credit?
It's true! Though, odds are, if you have a small business and an internet connection, you know this already. That's because the merchant cash advance funding industry has blown up over the last decade and is probably sending offers to your inbox as we speak.
While MCA providers do offer a legitimate service with some real advantages, here are five reasons why you might want to leave these offers in the Spam folder:
1. Cost
How do you feel about triple-digit interest rates? Seriously. I'm not kidding. By using a flat fee system, MCAs make the effective interest rates that you're being charged mostly invisible. When expressed in terms of APR, though, the cost of MCAs tends to compare very poorly to the cost of traditional business loans. It's rare to see a cash advance APR below 35%—and quite common to see one above 100%. Complicating matters is the fact that most MCAs don't provide incentives for paying off your fee early, so there's a good chance you're going to be stuck paying the initial cost either way.
And don't forget about origination fees, though to be fair, these aren't unique to MCAs. Some providers charge a flat fee of a couple hundred dollars, while others change a percentage of the amount you borrow, typically between 2 – 5 percent.
2. Daily payments
MCAs are usually a type of unsecured funding, which means the funding company doesn't have a claim on any particular piece of collateral. They circumvent this risk by automatically collecting a payment from you every business day (it's uncommon, but some also offer a weekly repayment schedule). Depending on the setup, these payments will be taken from your daily card-based sales or collected as an automated clearing house debit from your business account (if the MCA functions more like a short-term loan).
Note, however, that some MCAs will issue blanket liens; some will even require you to sign a confession of judgment, which you should definitely discuss with a lawyer beforehand.
Whether or not you're signing over your first born, you should definitely be prepared for what a MCA will do to your revenue stream. Daily payments can have profound effects on your financial planning strategies, particularly if your revenues aren't consistent. The more moving parts a machine has, the more things can go wrong.
3. Vague advertising
Liars are usually most effective when they avoid getting bogged down in details. While it's not completely accurate to call what online funders do "lying," let's just say they are quite incentivized to not be completely upfront with you. MCA providers are, essentially, offering you very expensive high-interest loans; they don't usually benefit from making it easy for you to comparison shop.
Since the first point of contact between online funders and their prospective customers is typically the funder's website, those sites do their best to project an enticing brand image. Most funders will let you know that they offer fast money. They'll tout the fact that the application process is simple–in fact, it will usually be a simple form on the site. They'll assure you that you can be approved even with bad credit.
From there, things get a little muddier. A reasonable number of funders will give you information about the prerequisites they require. Slightly fewer will actually name the product they offer in detailed terms. A precious few will offer some specifics about their rates and terms. And every once in a while, a rare unicorn or two will provide calculators and other tools to give you a very good idea what you're getting yourself into.
4. Other transparency issues

Online funders generally aren't banks, which begs the question, "where do they get their money?"
Depending on the company, you may not know. Some provide first-party funding, while others use a network of sources that may include banks, other funders, or even private capitalists. In these instances, they're actually acting as a middle man.
What this can mean in practice is that the funder you're working with might tell you you're qualified– and might genuinely think you're qualified–and then come back in a week or two and let you know that there's nothing they can do for you.
If you sign up for a MCA, be prepared to see the goalposts move a few times before you definitively know what you're getting.
5. You may have better options
The biggest downside to a low-transparency industry like online funding is that it can be challenging to know whether you're getting the best deal possible. There are legitimate instances in which a MCA might be a perfectly reasonable choice.
However, even if your credit is bad and you've only been in business for a few months, don't assume that you need to take the first offer that glides across your browser. There are plenty of fish in the sea, and we've written about most of them. Check out our reviews to get headstart on your search for a good MCA.