5 Reasons To Steer Clear Of WebsiteBuilder.com
Expert Analyst & Reviewer

UPDATED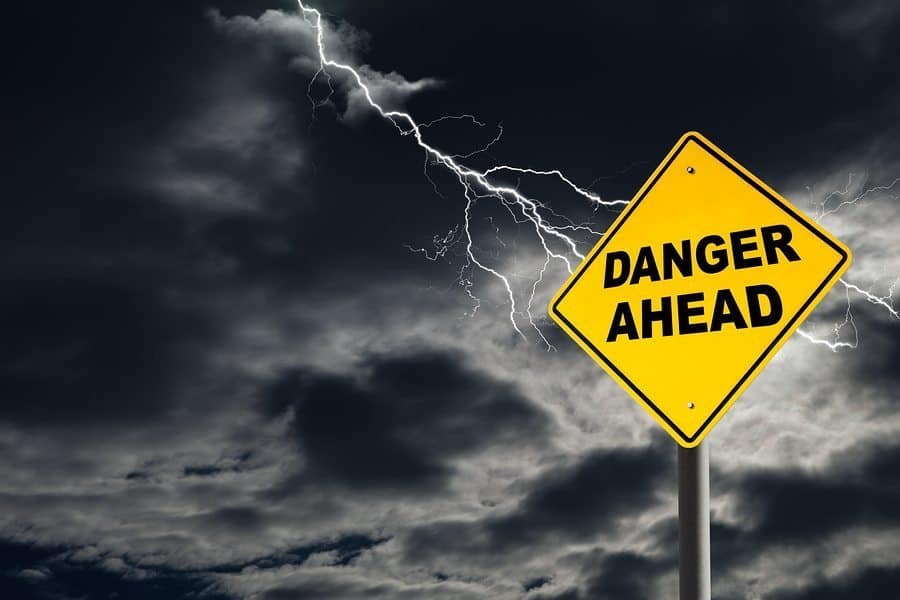 When I discovered WebsiteBuilder.com, I initially found it to be an enjoyable if basic website builder with a clean interface, decent features and hundreds of attractive templates. Though I thought it odd that I could find so little information on the company, it seemed to be a fairly straightforward product with a lot of promise.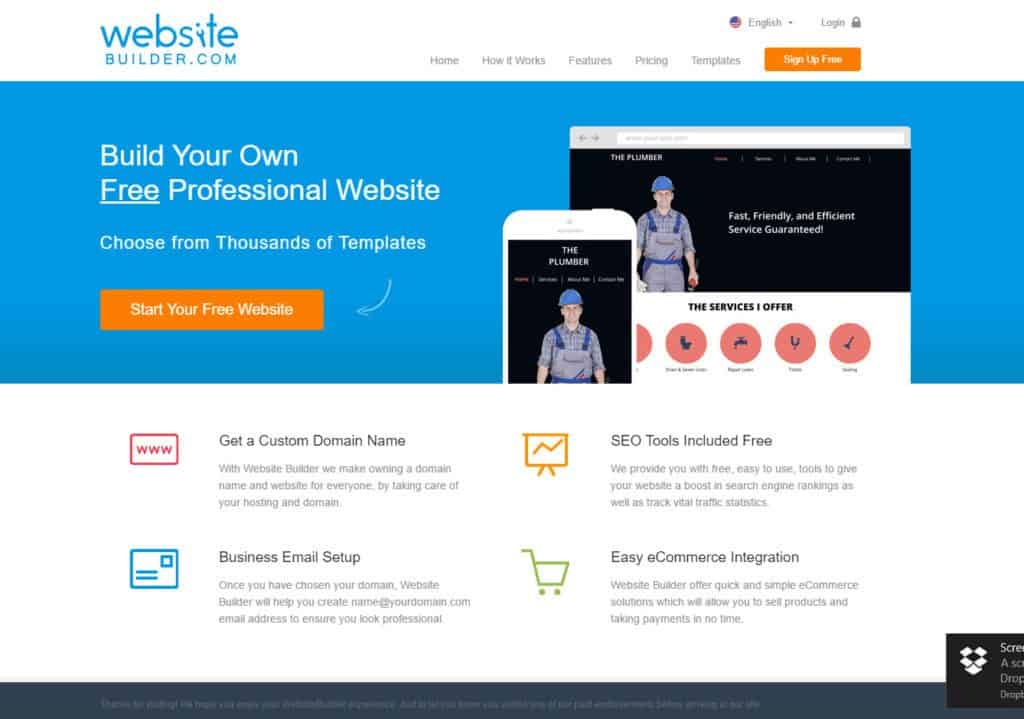 This was before I discovered the full story about WebsiteBuilder.com. After more fully investigating this software's origins and business practices, I can safely say that if you're looking to build a website, you should only consider this platform if you're fine with sticking with their free plan. That way, you won't have to give them your credit card information.
You might be wondering "Now why shouldn't I trust WebsiteBuilder? They seem cool." Well, they're not. Why not? Let me count the ways.
1. They Provide No Company Info
Most website builders, and indeed most online businesses of any type, have an "About Us" page that includes identifying information about the company. The company headquarters' address, the name of the founder and/or CEO – something that shows evidence of an actual company run by actual people with reputations on the line and skin in the game.
When there is no About Us page and no information given on the company's origins and leaders, it raises questions. It certainly doesn't confirm anything untoward about them, but you have to ask yourself why a startup website builder like this doesn't have anybody willing to publicly represent the company. One would think those behind WebsiteBuilder would be chomping at the bit for some recognition and attention! Why would you not be forthcoming about your involvement in a company like this?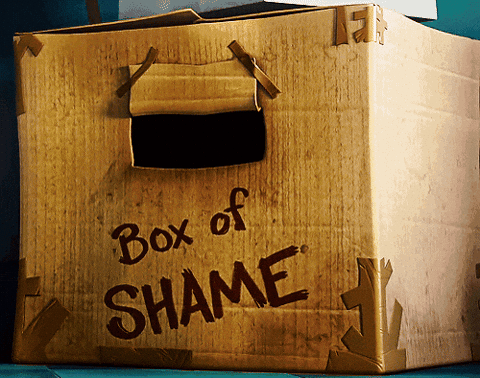 Too often, if a company's public profile is this opaque, it turns out that they're opaque on purpose. It's not typically an accident or an oversight.
2. It Is The Same Product As SiteBuilder, Sitey and Sitelio
As I said, I found no About page at WebsiteBuilder.com, but I did find a company address buried at the bottom of the Terms Of Service page – the company is based in Hampshire in the UK. This information becomes important in a few paragraphs.
After initially reviewing WebsiteBuilder, I moved on to review another batch of website builders. Among them were SiteBuilder, Sitey and Sitelio. In each case, when I looked into the product, it just so happened that each one was an exact replica of WebsiteBuilder. There are zero differences whatsoever; the only thing that varies between these four entities are the subscription plan details.
Not one of these four companies has an About Us page with any company information, but all four do have a Terms Of Service page. At the bottom of each, I found… wait for it… the same Hampshire, UK address.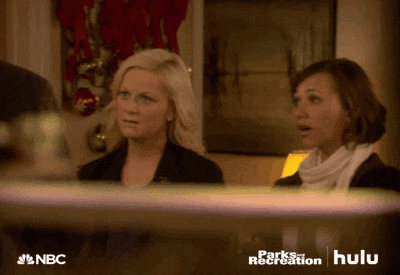 Far be it for me to determine the best business practices for companies everywhere on the planet, but when a company offers the same product under four different business names (Sitey even includes the line "California's Favorite Online Website Builder" despite a complete lack of connection to my home state) with no disclosure of this fact, I have to say, that really doesn't pass the smell test. Companies that are on the level don't need to engage in such schemes.
3. The User Reviews Are Terrible
Customer reviews aren't always the final word on a company's quality, but I can't help but notice that user feedback on the WebsiteBuilder/SiteBuilder/Sitey/Sitelio unholy quartet is uniformly atrocious. Extremely shady billing practices and a total lack of competent customer support are themes that recur with alarming regularity. SiteBuilder's Trustpilot page is a mind-blowing horrorshow of awful business behavior.
To take just one user's example: "Not once, but twice have I now been browsing their potential services, clicked the 'cancel' or 'no thank you' button, and then been taken to a 'thanks for your payment of $…..' page. It's a literal scam and they are completely uncaring and unwilling to listen, let alone help. None of their phone numbers work and their email support staff are rude and uncaring and when they're tired of hearing from you, they just stop replying."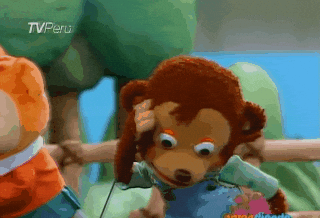 When 95% of a company's reviews fall along those lines, you've got a problem.
4. WebsiteBuilder Has No Public Response To Criticism
I've seen plenty of website builders get criticized online. Many of these website builders are products I'd have no problem using.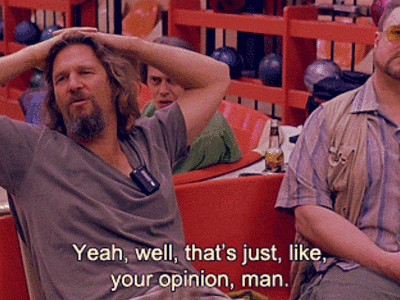 The thing that distinguishes companies actually looking to build and maintain a reputation to buttress their long-term success from companies that aren't is the fact that honest companies will actually address criticism and allow themselves to be held accountable for issues that come up with the product.
Not one customer complaint of WebsiteBuilder or its wicked doppelgangers has received a public response from the company.
If they actually cared about building a company over the long term, they would care about their reputation. Their deafening silence in the face of such onslaughts demonstrates that they do not.
5. The Feedback To My WebsiteBuilder Review Further Confirmed My Concerns
My opinion of WebsiteBuilder was reinforced when, after reviewing them, my review received a large number of comments (more than any other review I've written). The comments all backed up everything I had read about the shady practices of WebsiteBuilder and its iniquitous clones. Read them for yourself!
Merchant Maverick has the wisest readers on the planet, and their appraisal is thorough and unsparing: WebsiteBuilder is not to be trusted.
In Summary
There are quite a few website builders out there making an honest effort to build their brand the old-fashioned way: by earning the trust of their users and addressing people's recurring concerns with the product. (And by airing Super Bowl ads)
WebsiteBuilder – and its dubious doppelgangers from the hive of villainy that is Hampshire, UK – is not one of these companies.
If you're looking for a website builder that won't leave you needing a Silkwood shower, here are ten such examples. Just steer clear of WebsiteBuilder, SiteBuilder, Sitey and Sitelio. You'll thank me later.