5 Signs It's Time To Update Your Accounting Software
Expert Analyst & Reviewer

UPDATED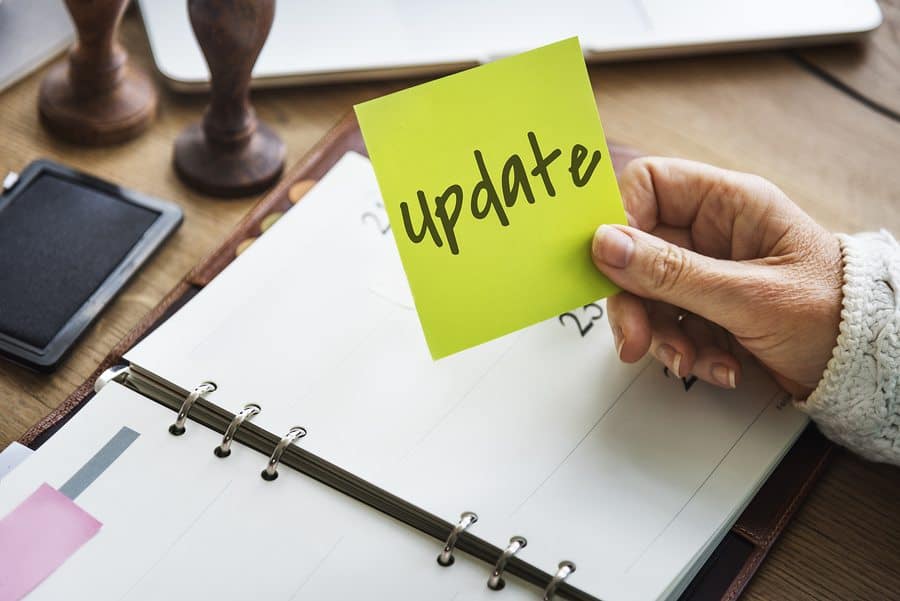 Time gets away from us sometimes.
When you've immersed yourself in the same accounting software for years, it's easy to become complacent. There's a reason we prefer our comfy, worn-out old clothes to stiff, trendy new ones, after all. The truth is, though, in the fast-paced world of accounting software, new companies are always emerging and old companies are always upgrading their offerings. If you don't – or won't – keep up with the inevitable changes to accounting technology, it can be detrimental to your company—and to your personal well-being.
Now more than ever, with the recent rise of increased automation and 3rd-party integration, your accounting software should be working for you, not the other way around. If you feel you are spending too much time balancing the books, or if you're tired of being tied down to a locally-installed software, it might be time for a change. (And if you don't have an accounting system, or are still using random Excel files and a box of receipts, it's definitely time for an upgrade.)
Here are five signs it's time to say goodbye to your old accounting software:
No Mobile Capabilities
The 21st century has been an era of quick accessibility and convenience. With iPhones, iPads, Androids, Kindles, and an endless list of other devices constantly at our fingertips, it is important to have an accounting software that can keep up.
The best accounting software is one that you can use anywhere, at anytime—this is especially true for businesses that need to access their business records or create estimates on the go.
Almost all modern accounting software companies (or those worth mentioning, at least) offer mobile apps. These apps vary in degree of functionality; some are a full-fledged versions of their desktop counterparts, while others only offer limited, quick access to a few key features. But all help you run your business more efficiently wherever your company takes you. If your current accounting system doesn't allow for mobile invoicing or out-of-office access, it's time to start shopping for something new.
Only One Currency Option
Thanks to the ubiquity of the internet, we have unprecedented connectivity and can take advantage of global business opportunities that may not have existed years ago. If your current accounting software does not offer multi-currency support, you are seriously limiting your clientele and are missing out on a huge available business market.
No Payment Gateways
Does your company rely heavily on invoices or do any business online? If so, integrating your accounting software with payment processors is an absolute must.
Gateways like Paypal or Stripe allow your customers to make direct payments via electronic invoices. This not only makes things easier and more convenient from a customer's standpoint, but also means you get paid faster. Plus, you won't have to waste time running to the bank again and again to make deposits. Instead, all of your funds will be accessible online.
Limited Automation
As I mentioned above, your accounting software should be saving you time. If your current system forces you to manually enter information again and again (email messages, report fields in Profit & Loss Statements, etc.) then it is time for an upgrade.
Good accounting software makes things as easy for you as possible. Common modern automations include scheduled invoices, recurring invoices, recurring bills, default Terms and Conditions and customer note fields on invoices, default email messages for various types of emails, one click estimate-to-invoice conversion, automatically generated accounting reports, and more.
The more automation your software offers, the better. These features will save you time and allow you to simply focus on running your business.
No Recent Updates
You want to work with a company that consistently updates and improves their software. A lack of updates can either demonstrate that your accounting software vendor's focus is elsewhere, or reflect the fact that the company is doing poorly and support for your software may be discontinued in the near future. If your accounting system hasn't been upgraded in years, or even months, it's time to find something new.
Does your current accounting system have any, or God forbid all, of these issues? You know what you need to do; it is definitely time to move onto something better.
Change can be daunting, intimidating, and even scary. But you don't want to look back and say, "I wish I had switched earlier. I could have saved myself so time." For ideas of where to go, check out our library of accounting software reviews.