5 Website Builder Features Your Small Business Needs
Expert Analyst & Reviewer

UPDATED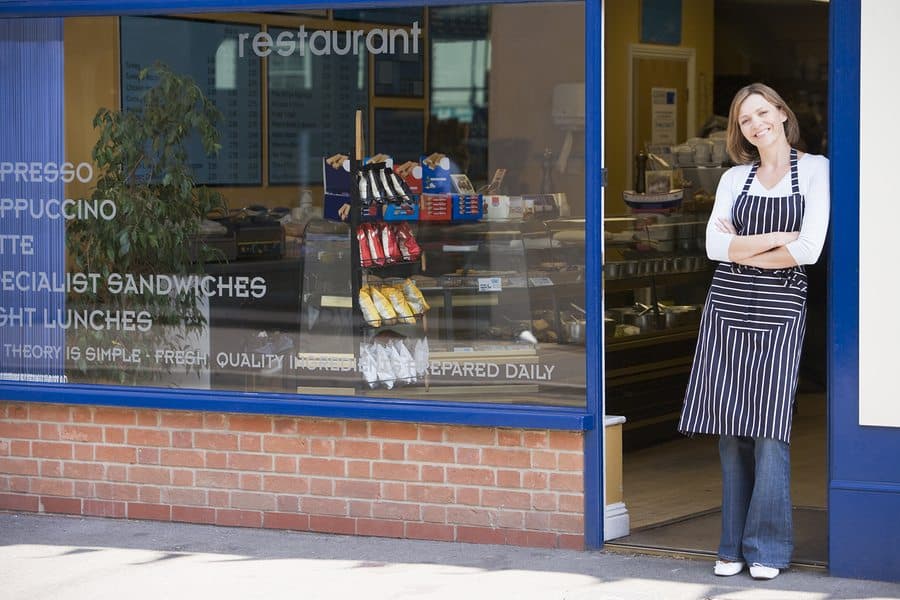 When you're running your own small business, you've got plenty of issues to occupy your mind. The particulars of your website may not rise to the top of your list of concerns. That being said, you realize it's something that needs to be done, and for a variety of reasons. Now, you don't have to use a website builder. You can hire a web designer, or you can try your hand at tackling the intricacies of WordPress. However, I'm willing to bet that for most of you — those without the fat profit margins required to afford a proper designer, and those without the spare time to devote towards learning WordPress — a website builder might be just the ticket. This works out conveniently for me, seeing as that's my beat!
When you're just starting the process of establishing your online presence, there are certain things you need to look for in a website builder subscription package that will set you up nicely for success in the future. Let's run through them.
1. Custom Domain Name
Okay, this one's pretty obvious. Starbucks's website URL is not starbucks.wixsite.com; it's simply www.starbucks.com. If you want people to have confidence in your business, you need a domain name that's on brand, not one that says "I am using the free version of a popular website builder."
All the popular website builders let you purchase domain names directly from them, and most of them offer the domain for free for the first year. Subsequently, you'll have to pay around $10 to $20 per year for it. It's a small price to pay for the ability to establish your business's online identity!
2. Branded Email Address
The first thing your prospective clients and customers may notice about you, personally, is your email address. In a world of quick first impressions, someone's lasting image of you may be based on what they think of your email address, as unfair as that sounds. And if your email address is [email protected], they might just question your level of commitment to your venture. They might even peg you as some sort of shady fly-by-night operator.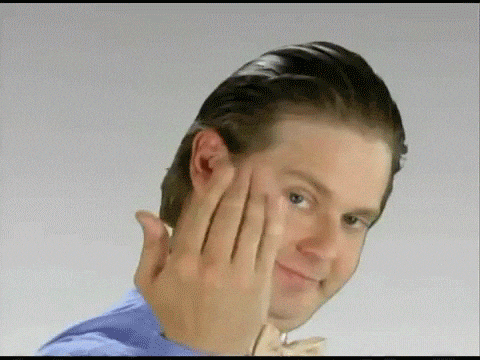 It may be unfair, but that's where we are.
This is why it's important for you to have your own business address, branded with the name of your business. People want to see that you have the ability to afford a business email address, so give them what they want!
It's good to get as many services as possible from the same source—keeps billing easy. Luckily, many website builders offer business email as part of their service offerings. For instance, Weebly offers email accounts through Google Apps. You can get email addresses based on your domain name for $4.08 per user per month. Get custom email addresses for your whole team, if you want! Each email account will have the use of up to 30 aliases, so you can make sure that email sent to [email protected], [email protected], and [email protected] all arrives in your email inbox. Assuming, of course, that your business is called Funky Bikes and that you are Jack.
3. A Template that Suits Your Business
When you sit down with your website builder and begin the process of creating your website, it's possible to just start from scratch with a blank canvas. I don't recommend doing this. Yes, this approach allows you the greatest degree of control possible over the look of your website, letting you tailor your site to your precise specifications. However, the main purpose of using a website builder is to get a professional-looking site for a fraction of the cost of hiring a web designer. Website builders do all the heavy lifting for you. The idea is that you should be spending the vast majority of your energy on actually building your small business, as opposed to getting sidetracked with designing a custom website from scratch.
Website builders employ designers to create templates that fit the industries for which they are intended. In many cases, you can get yourself a perfectly functional and professional-looking website by simply swapping out the images and text from a website template and inserting your own. But, you ask, isn't that cheating? Doesn't your website need to be completely unique, one-of-a-kind, incomparable to anything that came before? Well, for that, you'll need a web designer not only to build your site, but be on call ready to make any adjustments that become necessary in the future. Make things easy on yourself: Choose a template that looks good and that suits your business type.
Some website builders focus on giving you as many template designs as possible in an effort to appeal to every possible business niche out there. For example, Wix offers up an astounding 392 templates to choose from – truly offering something for everybody. Other website builders focus more on exquisite aesthetics, giving your clients and customers the impression that your website was individually designed from scratch. While Squarespace's template selection, at 59 strong, isn't the biggest in the industry, it's the most visually striking collection of any website builder. The websites that result from these templates aren't going to give your clients the impression that you're using some cheap drag-and-drop site builder — and there's no law that says you have to correct them. Just look at some of these designs: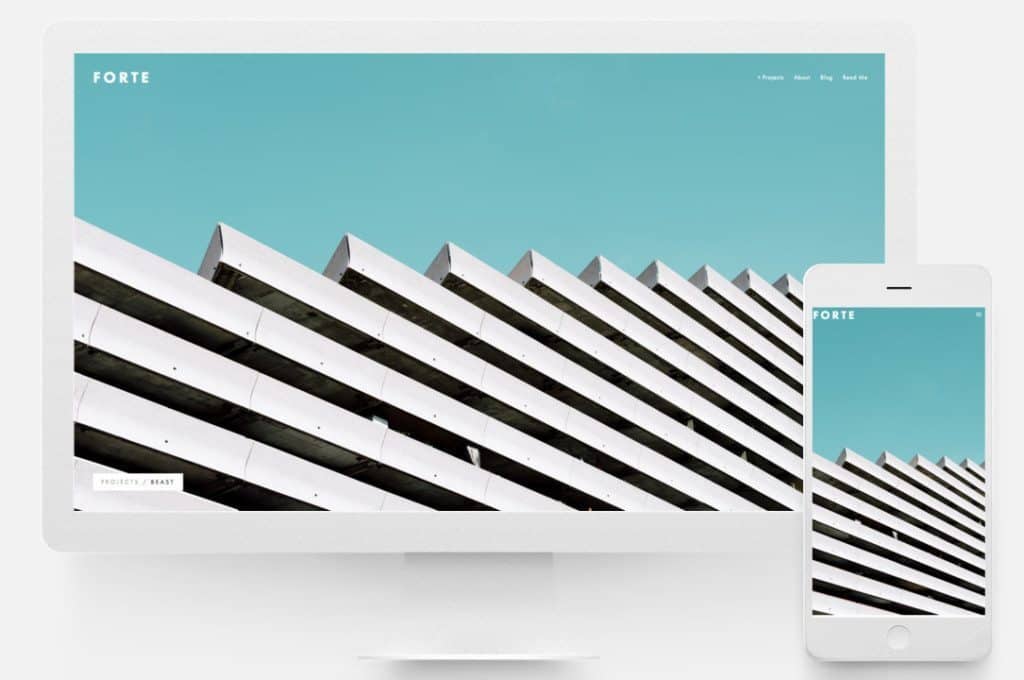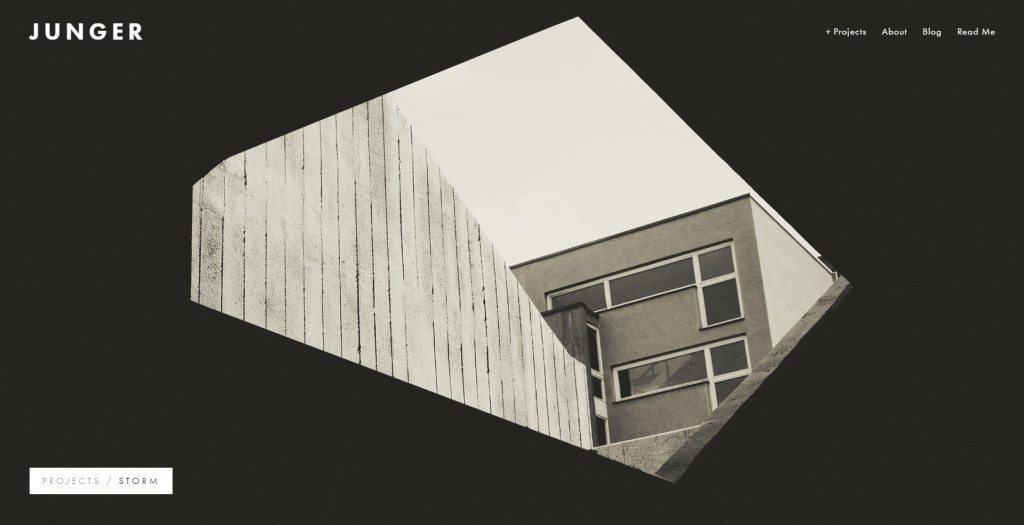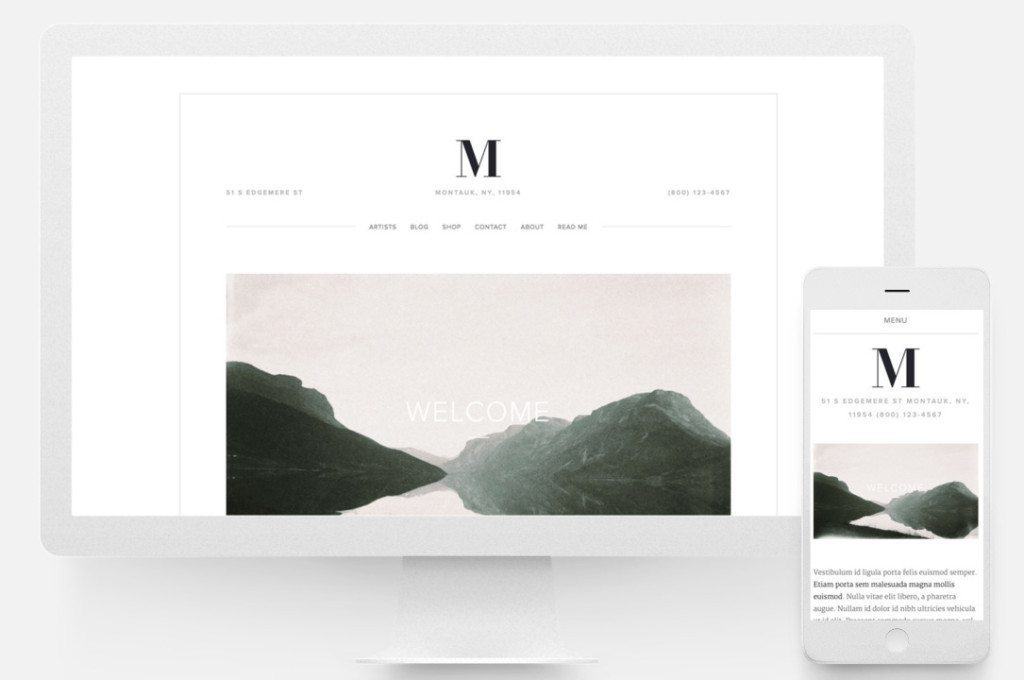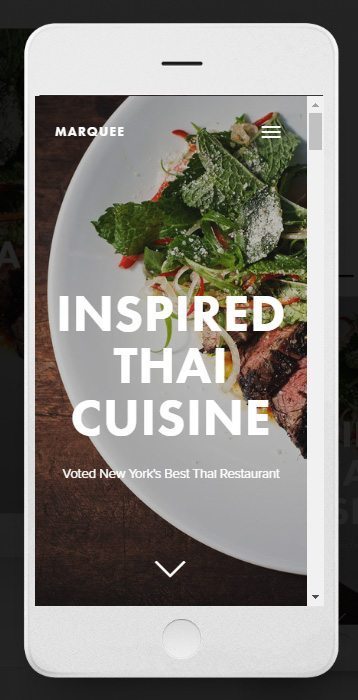 We're long past the days of GeoCities. Websites created with website builders can be both professional and inspiring. Good templates are a big part of that.
4. A Good Form Builder
One commonly overlooked feature provided by website builders is a flexible form builder. With this tool, you can solicit feedback from your customers — customers who may not find it convenient to go to the trouble of sending you an email about their experiences, but who may be up for offering you feedback when presented with a friendly contact form.
Some website builders offer a fixed, minimally customizable contact form, the elements of which are set in stone. If you're really set on using your contact form to get meaningful customer feedback, you'll want something more. Wix, for example, provides an app called 123 Form Builder. With this app, you can set up to 10 form fields (up to 30 with the Premium version of the app!), choose from between several different layout options, and choose from the following form types:
Contact Form
Customer Satisfaction Survey
Event Registration Form
Order Form
Job Application Form
Online Quiz
Sales Lead Form
Donation Form
Subscribe to Newsletter Form
Online Poll
Testimonial Form
Support Request Form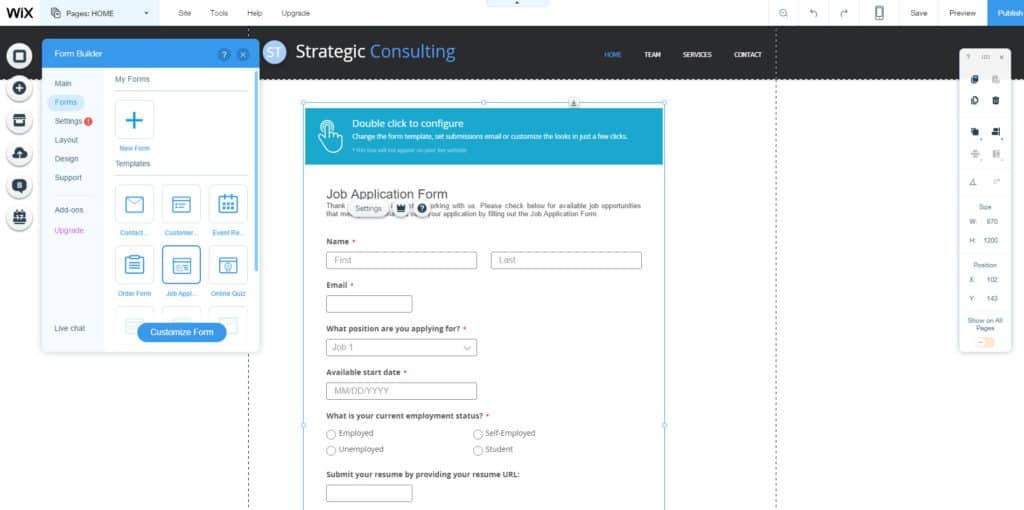 If integrating customer feedback is integral to your small business, do some research on the website builder you're considering to make sure it has a flexible, customizable contact form. A good place to start doing this research would be my website builder reviews! That's just my completely impartial opinion, of course.
5. Integration with Google Analytics
It used to be that if you wanted to quantify the traffic your website was receiving, you just added a hit counter to your site.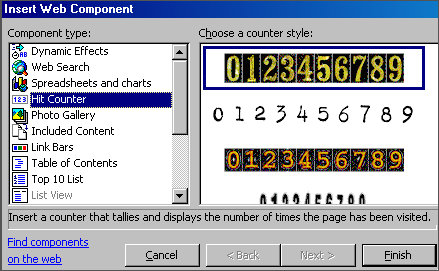 Thankfully, web traffic analytical tools have advanced a great deal since 1997. Tools like Google Analytics measure not just how much traffic your site receives, but how long your visitors spend on each page of your site, what page they visit most, and where your traffic comes from (both in terms of where in the world they are located and what location on the web sent them to your landing page). It's a sophisticated tool for examining the behavior of your site visitors and is invaluable in generating leads and conversions.
The majority of reputable website builders are designed with Google Analytics in mind. All you have to do is paste the tracking code Google Analytics gives you into the section specified by the website builder.
Spreading awareness of your website is integral to gaining visibility for your small business. Google Analytics is the primary tool used to attract interest in and traffic to your website. Website builders are designed to work with Google Analytics. Put all these facts together, and it's clear that Google Analytics is one of the primary features that makes website builders such a powerful and easy tool with which you can grow your small business. Make use of it!
Final Thoughts
Website builders don't have the most sterling of reputations. Some people still breezily dismiss them as tools that let rank amateurs infect the Web with junk websites from their fetid basements. As you can see here, however, the modern website builder is a great deal more than that. When utilized properly, they can be a key component in supporting the growth of your small business — a component of outsized importance relative to the small investment they require. Take the time to research them to find out which one is right for your particular business. Make no mistake: a good website builder can play a crucial role in your success.
Seize the day, build that website for your business, and keep your use of Comic Sans to a minimum. Should you do this, the world will be your oyster.