5 Website Builders With Great eCommerce
Posted on:
Posted by: Jason Vissers
Website builders were once spartan affairs, providing little more than a canvas onto which you could plop your best (or your worst) HTML. As the years have rolled by, website builders have emerged from the primordial digital soup, adopting WYSIWYG code-free editing, jumping on the freemium business model, and adding an increasing number of ready-made features for their users.
The first step in website builder evolution was the sophisticated analytical tool known as the hit counter.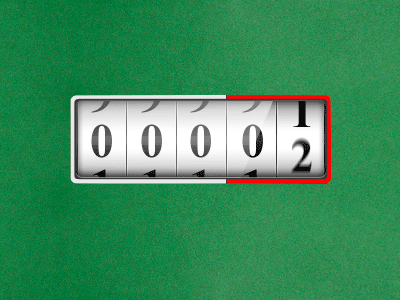 Endlessly useful information!
Image galleries, blogging, and contact forms would soon follow. Before long, most website builders had some form of eCommerce, giving would-be sellers a means of selling their wares outside the confines of such eCommerce giants as eBay and Etsy.
With your own online store, you can drive traffic to your website — traffic that can then be monetized in ways that go beyond eCommerce itself. Intriguing, eh?
Let's highlight the website builders that provide you with versatile, powerful eCommerce.
(Note: My focus here is not on such dedicated eCommerce platforms as Shopify or Volusion, but on website building platforms that provide eCommerce)
Weebly
Weebly's online store is widely regarded as one of the most well-featured of any website builder. Given Weebly's status as an exceptionally intuitive website builder that absolutely anybody can get into, this combination makes Weebly (see our review) an ideal choice for those new to the worlds of both website building and eCommerce.
To sell your wares through your Weebly site, you'll need at least a Starter subscription (Weebly's cheapest paid plan). A Starter plan costs $8 per month and allows you to sell up to 10 products, while the Pro plan, at $12/month, lets you sell up to 25 products. Higher-volume sellers would be well-advised to consider the Business plan, available for $25/month. In addition to removing any limits on the number of products you can sell, the 3% Weebly transaction fee (a fee charged on top of the payment processor's fees under the Starter and Pro plans) is waived under the Business plan. Furthermore, with the Business plan, your customers' shopping cart integrates seamlessly with the rest of your site. When customers check out, they'll do so on your domain, (the checkout URL on a Starter or Pro plan ends in checkout.weebly.com). This is a good thing – not so much from a security standpoint (the Weebly.com checkout has SSL security) but from a put-your-customers-at-ease standpoint. People will like the fact that they're checking out on your own branded site/domain and not being redirected to a Weebly-branded checkout page.
Other features of Weebly's Business plan include the ability to sell digital products, inventory management, a shipping/tax calculator, coupon codes, and site-wide SSL security (as opposed to having SSL at checkout only). If you want even more, Weebly's Performance plan — available for $38/month — includes all Business plan features and throws in real-time shipping rates so your customers will see shipping prices before they reach the final checkout (available in the US, Canada, and Mexico only). You'll also get gift cards, as well as a feature that automatically sends your customers an email if they put items in their shopping cart but failed to complete their order — a simple but effective means of boosting your sales. For more details about Weebly's plans and features, check Weebly's pricing page.
When you add an item to your Weebly store, a product page is generated. That way, when a customer clicks on a product in your store, they are taken to a separate page where they can cycle through multiple images of your product. They'll also be able to choose between the available product variations (if there are any). When making your product available in the store, you can allow for as many product variations as you wish. A t-shirt could be offered in multiple sizes, styles, and colors, with every permutation on display for your customers to choose.
As for payment processing, Weebly Business and Performance subscribers will get four options – more than with most competitors:
Each payment processor will charge you 2.9% + $0.30 per transaction. If you have a Starter or Pro subscription, Stripe will be your only option.
Other Weebly eCommerce features include a filtered product search for your customers and the ability to import your products from your Etsy or Shopify stores, or from a CSV file. You can also export your sales and orders into Quickbooks (or to a CSV file) so you can get those books balanced.
Weebly's eCommerce platform is flexible, powerful and – perhaps most importantly – intuitive. No other website builder places this degree of emphasis on simplicity, and that's really saying something. Read my full Weebly review to learn about other aspects of the builder.
Wix
Wix (see our review) has over 100 million users in over 190 countries. It is the 800-pound gorilla of the DIY website builder industry (or, if you prefer, the 362.87-kilogram gorilla). Naturally, given Wix's immense footprint on the landscape, you might assume it has a comprehensive eCommerce system. Well, you'd be right. Let's delve into what Wix has to offer the online vendor.
Wix's two eCommerce-enabled subscription plans are the eCommerce plan ($17/month) and the VIP plan ($25/month). These plans are pricier than Weebly's cheapest eCommerce plans, though this comparison is a bit unfair to Wix, as Weebly's cheaper eCommerce plans are restricted in their features.
Clicking the "My Store" button along the left-hand side of Wix's editor brings up the Store Manager, the hub from which you can build your online store. From here, you'll see that Wix's online store has a lot in common Weebly's. Each product you make available will have its own product page where you can upload multiple pictures set up however many product variants you wish — size, color, etc.
Other features of Wix's online store include order/inventory management, shipping/tax settings that can be individually set for every country, an optimized mobile store, a discount code creator, store-wide SSL encryption, and a customizable shopping cart page.
For sellers in North America, Wix offers the same four online payment processors Weebly does – Square, Stripe, Authorize.net and PayPal (further options are available for sellers in other regions – the full list is here). You also have the option of setting up offline payments with Wix. Just give your customers notice as to what forms of payment you'll accept (cash, money order, wire transfer, etc) and the instructions will appear during the checkout process.
There are some notable differences between Wix's online store and Weebly's as well. To sell audio tracks, you'll have to go through Wix Music, a separate Wix app that can be added from the Wix App Market. Though this may seem slightly inconvenient, the use of Wix Music doesn't require an eCommerce/VIP plan, so you can sell audio tracks via Wix for no cost whatsoever. Not too shabby! Another difference is the fact that Wix doesn't let you export your orders/sales to Quickbooks or to a CSV file. Instead, Wix makes available three different accounting/invoicing apps in the App Market that you can integrate with your store. Also, note that Wix does not charge a transaction fee to sellers. The only fee charged is that of the payment processor.
Wix's online store is a robust and comprehensive eCommerce solution. For the full story on Wix, check out my Wix review.
Squarespace
Squarespace (see our review) may be better known for impeccable aesthetics and ads featuring John Malkovich than for eCommerce capabilities, but its online store is one that definitely merits consideration.
Squarespace includes eCommerce in all of its subscription plans, none of which restrict the number of products you can sell. The Personal plan, at $12/month, comes laden with a 3% Squarespace transaction fee, while the Business plan, at $18/month, carries with it a 2% transaction fee. If you're one of those persnickety types who has some sort of bias against paying fees, consider getting one of Squarespace's two Online Store plans, which waive the fees. The Basic Online Store plan, at $26/month, gives you mobile-optimized checkout, eCommerce analytics, inventory/order management, tax/shipping controls, coupons, label printing via Shipstation, and integrated accounting via Xero so you won't have to worry about exporting your sales data to a spreadsheet or whatnot. On top of all that, the Advanced Online Store plan ($40/month) comes with real-time shipping rates and sends automated reminder emails to your site visitors who put items in their shopping carts and then abandon the checkout process. These are both enormously helpful eCommerce features, placing Squarespace on par with Weebly's similarly-featured $40/month eCommerce plan.
You can sell both physical and digital products in your Squarespace store. In fact, Squarespace even came up with a third category: service products. These include classes, consultations, and the like.
When creating your online store, you'll need to first create a Products Page, which you can then populate with products. Creating a product entry is a very straightforward process. You can add as many images and product variants as you desire. You can add a Product Form for people to fill out when adding the product in question to their cart. You can even add tags and categories to your product's individual page as if it were a blog post.
For payment processing, you can use Stripe and/or PayPal. You can also accept Apple Pay from customers checking out on an Apple device.
Read more about Squarespace and its elegant approach to website building here.
Duda
Duda (see our review) is a fresh, fun website builder with a number of interesting and innovative features. Duda punches above its weight as a website builder, and its eCommerce platform is no exception.
Unlike the other website builders discussed here, Duda actually allows free subscribers to build a 10-product store. Score one for the free riders! With the free plan, you can add two product categories, use order and customer management tools, and choose from Stripe, PayPal and Global Gateway as your payment providers. The Business+ plan ($14.25/month) doesn't offer anything beyond the free plan in terms of eCommerce. It's the Business+eCommerce plan that really gives you the goods. This plan is offered with either a 100-product store ($22.50/month) or a 2500-product store ($36.75/month). With Business+eCommerce, you get an amazing 30+ payment providers, unlimited product categories, inventory tracking, real-time shipping estimates based on the customer's IP address, and product reviews that integrate with Facebook.This plan also includes
This plan also includes digital downloads of up to 1 GB, automatic tax calculations (for stores based in the US, Canada, UK, the EU and Australia), discount coupons, the ability to export your order, product and customer data to CSV, SEO fields for products, and low stock notifications when you're running out of an item. Those who sign up for the 2500-product store plan will also get a store management app for iOS/Android.
Duda's full and exhaustive list of eCommerce features is posted here.
Creating an online store and adding products is done in just about the same way as the other website builders mentioned in this article. I like that you can set SEO settings for individual products and specify "related products" that Duda will suggest to the customer after they buy a certain product, Amazon-style.
Duda is an underrated website builder with an impressive eCommerce platform. Read more about Duda, including the origin of the company name, here.
Jimdo
Jimdo (see our review) doesn't generate as much buzz these days as Wix or Squarespace, but with 15 million websites created, it's still one of the major players in the industry. Its online store has long been regarded as one of the better options out there.
Like Duda, Jimdo generously offers limited (five products) eCommerce with a free account, with payment processing brought to you by PayPal. JimdoPro ($7.50/month) ups your product count to 15, while JimdoBusiness ($20/month) gives you a store with unlimited products, the option to use Stripe for payment processing, discount codes, offline payment methods, custom order confirmations, additional shipping options, and more. See here for more details.
Did I mention that Jimdo charges no transaction fees? Well, I did now.
Adding products with Jimdo is done in a similar manner to the other website builders discussed here, except that an individual product page isn't automatically created when you add a product – you have to do so manually if you want your product to have its own page. Not so convenient. Also, selling digital products involves going through a tricky process – it isn't easily done like with Weebly et al. Otherwise, all the expected elements and features are here – multiple images, product variations, tags, a customized order confirmation page, etc.
It's not the freshest or most exciting entry of the bunch, but Jimdo is a solid website builder with robust eCommerce. Read my full Jimdo review to get the big picture.
Now What?
You might have the means to start up an online store right now and not even realize it. Think about those clothes/boots in your closet that you never wear anymore. Or those old Ninja Turtles action figures. Or that artwork you created that now sits in the corner. There's money in those piles of unused goods. Why not use an eCommerce-enabled website builder and make this stuff work for you, all the while driving monetizable traffic to your site? There have never been more ways to make money online than there are right now. Take the plunge and give it a try! You just might find that you enjoy it.