What Is Agile Project Management?
Editor in Chief

UPDATED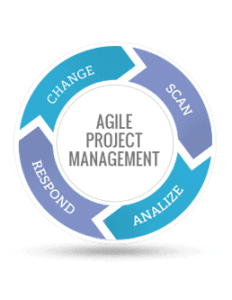 Agile is a specific project management methodology, used most often by engineers and software developers. Unlike more traditional project management techniques, which focus on achieving identifiable milestones using complex scheduling tools like Gantt charts, Agile management is an iterative, incremental process.
The Agile methodology is ideally suited to client-initiated projects that involve multiple, concrete deliverables. As each task or subtask is submitted for client approval or feedback, the project itself improves and develops. Every component of an Agile project is dependent on a continuous cycle of approvals, comments, and reactions, ensuring an end product that has been thoroughly tested and perfected.
This unique approach to project management is accomplished by dividing workloads into specific chunks of time (usually one to two weeks but occasionally longer), known in the Agile world as iterations. After identifying all of the tasks which need to be completed, businesses prioritize these tasks into achievable sections and focus on finishing one iteration at a time. Velocity, another important and ubiquitous Agile term, refers to the amount of work that can be reasonably accomplished per iteration. Project managers keep a careful eye on velocity; it is crucial for realistic planning of the next few iterations and helps to maintain accountability with clients and shareholders.
Agile management is not the best choice for every industry, especially those involving long-term, complex decision-making processes. However, because Agile allows team members and managers to make quick tweaks and adjustments, it can be a very valuable financial asset. Catching problems before they progress too far or affect other areas of a project saves a great deal of time and helps businesses stay faithfully within budget.