Top 3 Alternatives To Wix
Expert Analyst & Reviewer

UPDATED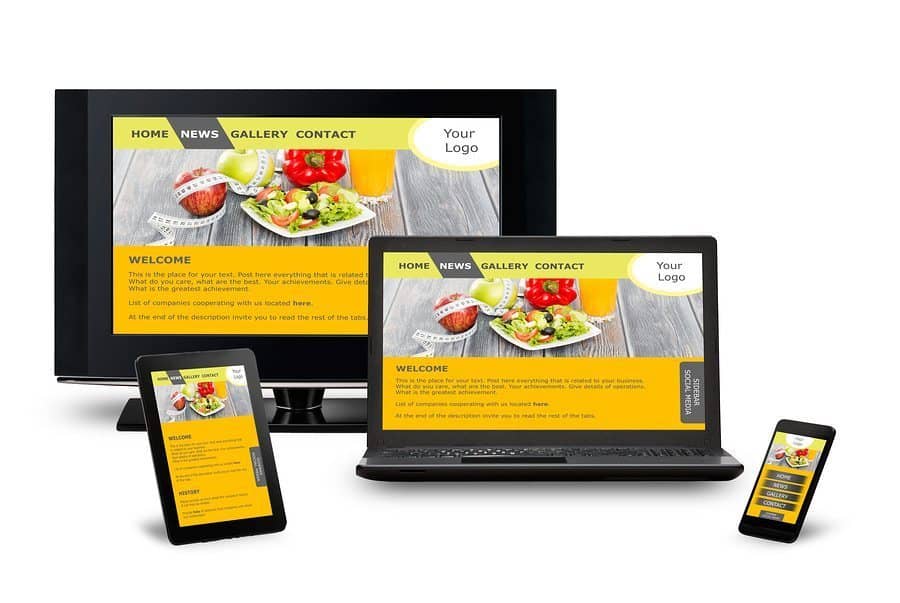 I like to shed a degree of light onto the overlooked gems of the website building industry. Under-resourced companies doing more with less. Enterprising enterprises that galvanize the rest of us enervated yet credulous dreamers to think we've got a snowball's chance. Little bands of digital upstarts that make up for what they lack in polish and feature add-ons with grit, guts, and possibly even gumption.
Wix (see our review) is not one of those companies.
Though our put-upon psyches naturally seek comfort and validation in underdog narratives, Wix is a dominant force in the industry; the Steph Curry of website builders. (My algorithm says that mentioning Steph Curry in an article will get me beaucoup page views, and an algorithm can't be wrong.)
There's a reason Wix has attracted 80 million users from around the world. It's easy to use, positively laden with features and third-party apps, and offers a solid free package. Having an advertising budget expansive enough to advertise not just online but on TV during the Super Bowl doesn't hurt, either. Of course, they had to climb the summit in the first place.
Nonetheless, as a check of the comments on my Wix review reveals, not everybody loves Wix. Wix isn't without its flaws. For instance, most of its templates are not yet fully mobile-responsive, which is something to keep in mind if you expect to depend on mobile site visitors.
Let's take a look at some other heavy-hitting, full-featured website builders. Take my hand, and I will show you the way.
Don't let Squarespace's (see our review) relative lack of subscribers (compared to Wix) fool you. Squarespace doesn't offer a free package, so it gets fewer signups than its immediate competitors. Make no mistake, though: Squarespace is one of the top dogs of the industry. Its focus on stylish next-generation aesthetics and thorough in-house features make it a favorite for those in photography, design, and other creative-class fields.
While Squarespace subscriptions are not free, you do get a 14-day free trial when you sign up (no credit card required). Here's a quick rundown of Squarespace's subscription plans:
Personal
$12/month
3% Transaction Fee
20 Pages/Galleries/Blogs
Up to 2 Contributors
Fully Integrated eCommerce
Sell Unlimited Products
Accept Donations
Powerful Website Metrics
Business
$18/month
2% Transaction Fee
Unlimited Pages/Galleries/Blogs
Unlimited Contributors
Professional Email from Google
$100 Google Adwords Credit
Squarespace's templates are widely acknowledged to be the class of the industry. You'll have these and other slick templates to choose from: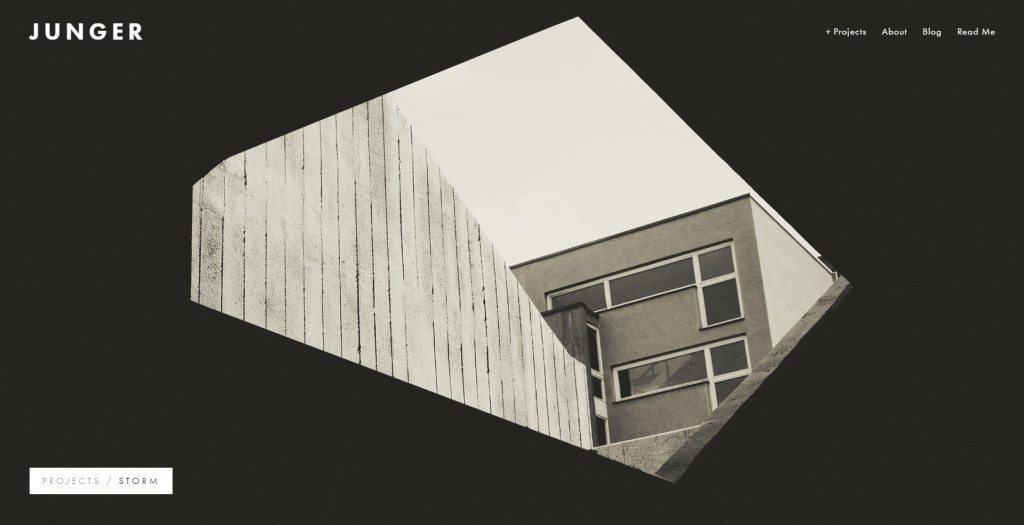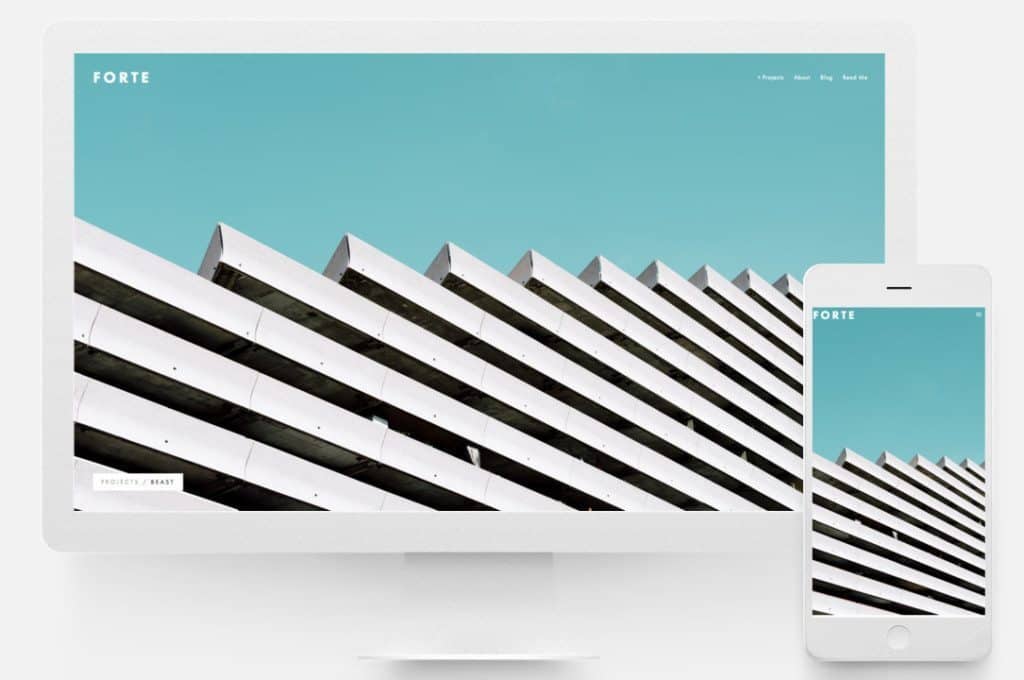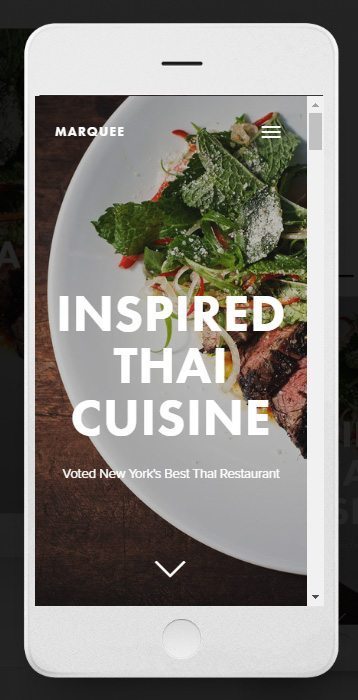 Every Squarespace template is fully mobile-responsive (meaning it will automatically resize itself to fit any screen) and will look great on whatever device it is displayed on.
Squarespace separates itself from the crowd in the way it handles images. You can set the focal point, automatically scale the image to fit the screen of the viewer, add display effects, and more.
Though Squarespace doesn't have a dedicated mobile editing app, it does provide several apps for interacting with your sites on both iOS and Android devices. You can get a Blog app for editing and posting to your blog, a Metrics app for monitoring your website analytics, a Portfolio app for managing your photo galleries (there truly is no better website builder for photographers), and a Note app for taking notes on the go. Sadly, only the Blog and Note apps are available for Android.
Squarespace's Stripe-powered online store is a powerful and thorough eCommerce solution. Track and manage inventories, establish different categories of items for sale, collect donations, create coupons, set shipping options, and more. Some website builders just let you list products which, when clicked on, link to your PayPal account for checkout. Not Squarespace. They do eCommerce right. (Squarespace does charge a 2-3% transaction fee on top of Stripe's fees, however.)
One thing Squaresapce lacks which Wix provides is a repository of third-party apps. With Squarespace's thorough list of functions, however, you probably won't miss it. A sizable proportion of the third-party apps provided by other website builders are lame, anyways.
Read my Squarespace review to get more details!

Only slightly less prominent in the industry than Wix and Squarespace, Weebly (see our review) brings quick, simple-as-pie responsive website design to the masses, over 30 million of whom have set up Weebly sites. Here's what they offer:
Custom HD video and audio players
Site membership (offered in the Pro and Business plans)
Integrated eCommerce
Unlimited pages, even with free accounts
Weebly's free plan has no expiration date. Stay with the free subscription forever if you like!
Weebly's templates might be just a hair behind those of Wix and Squarespace, but they're still plenty handsome, and completely responsive to boot. Cafes and restaurants will find a lot to like here.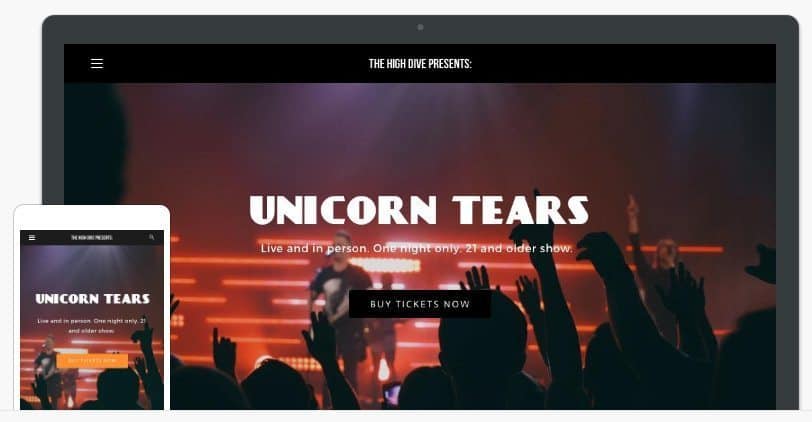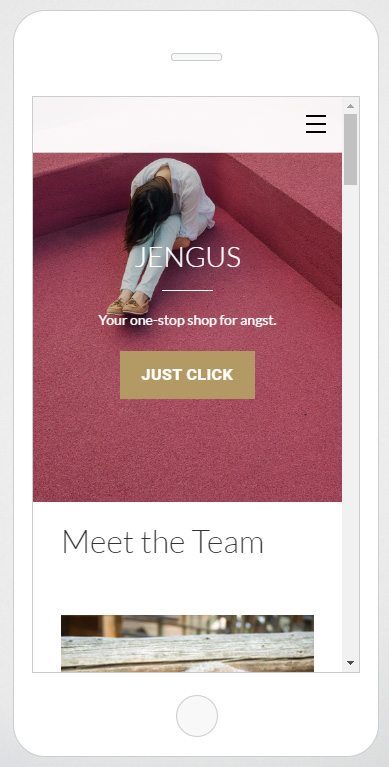 To compete with the Wix App Market, Weebly recently established the Weebly App Center, so any functionality gaps you might find in Weebly's in-house offerings can be filled. 131 third-party apps are available, and while not all of them are gems, there's lots of useful stuff in there.
Weebly's website editor is incredibly easy to use. You drag and drop content into gaps in-between your existing content, and everything kind of sorts itself out. Wix allows for a bit more precision when placing content, but with Weebly, you never have to worry about obscuring or covering up an existing element – everything slots into one of the available spaces. This editing philosophy makes it easier for those of us with a less discerning eye for design to create a decent website. One mark against Weebly's editor: it doesn't give you undo/redo buttons! All your changes will unfortunately be permanent.
One thing Weebly is to be applauded for: they provide a mobile app with full website editing capability. It feels incredibly natural to use – it's just as easy to use as the desktop builder. Kudos to Weebly for acknowledging the 21st century reality that busy folks may need to tinker with their website while away from their computer.
Weebly's online store is an excellent eCommerce tool, and unlike with Squarespace, Weebly's highest-level plan waives the Weebly transaction fees. Also unlike Squarespace, Weebly provides four choices for payment processing: Stripe, Square, PayPal, and Authorize.Net.
To learn more, check out my Weebly review.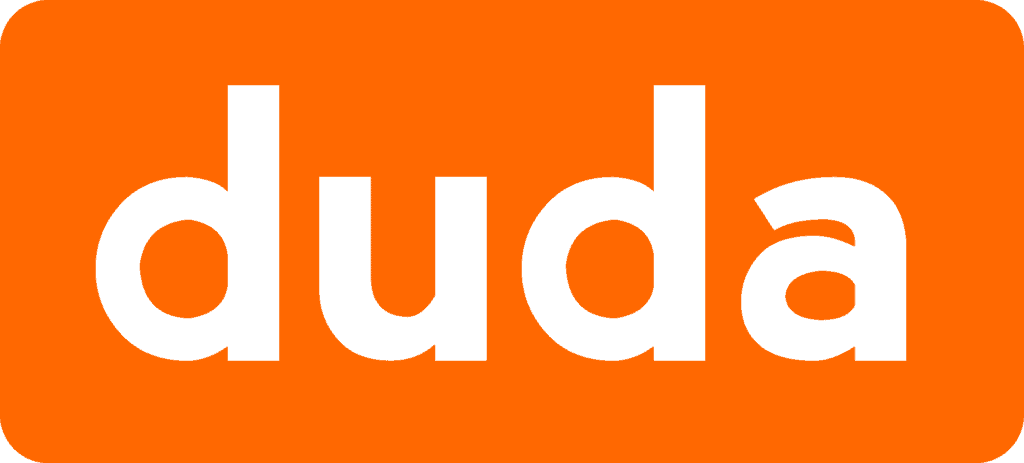 With impressive design flexibility, mobile-responsiveness and an impressive amount of features even at the free level, Duda (see our review) is one impressive website builder. (Did I mention that I'm impressed by Duda?) I've been a fan of Duda ever since I reviewed it, and it's not just because the founders said they named their company Duda after The Dude from The Big Lebowski. Though it certainly doesn't hurt their standing with me.
Check out what Duda gives you for free:
Natively Responsive Website
Unlimited Access to inSite
Limited Analytics and Tracking
Branded Duda Domain & Duda Ads
10 Product Store
Two Product Categories
Order and Customer Management Tools
For $7.12 per month, a Business + subscription will get you:
Full Analytics and Tracking
Email Support
Custom Domain (no branding)
No Ads
Site Backup
Developer Mode
Multi-Language Website
If you want to sell more than 10 items, get a Business + eCommerce subscription:
$11.25/month for 100 Product Store
$18.37/month for 2500 Product Store
30+ Payment Providers
Unlimited Product Categories
Product Reviews Integrated with Facebook
Duda's 67 templates are nice looking, responsive, and previewable in desktop, tablet and mobile mode.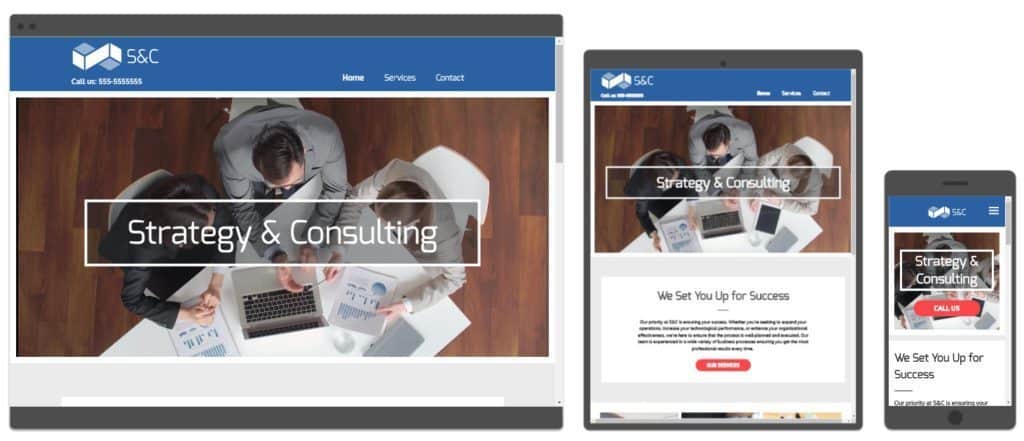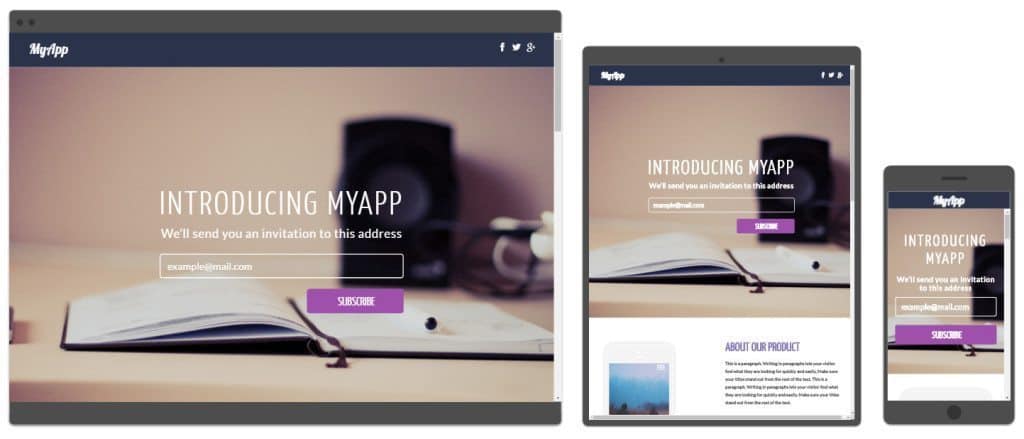 Duda gives you some pretty remarkable features. There's robust eCommerce (at the free level in particular, it's the best eCommerce package you'll find), blogging, a highly customizable contact form (the importance of a comprehensive form builder in a website builder is overlooked at times), and an image editor. The one feature that separates Duda from the pack, however, is inSite. inSite lets you create elements that appear only under certain specified conditions. You could set a special greeting or video to appear only to first-time site visitors. You could position a click-to-call button in your contact page during business hours, and a contact form during non-business hours. There are no limits to what you can do in inSite; it is an invaluable tool if you want to build websites that don't just look good, but which actually function dynamically.
Did I mention inSite isn't even a premium feature? It's included in the free package!
Additional Duda features include an online scheduling app called vCita, a restaurant menu, and a reservations app called OpenTable. Clearly, there are a lot of Duda features a restaurant or cafe can take advantage of.
Check out my full Duda review here. I loaded it up with Lebowski references if that's alright with you.
Conclusion
The website building field has low barriers to entry, so there's a truly massive amount of them lurking out there. However, there are only a handful of companies out there that deliver a thoroughly-featured, aesthetically-appealing website building experience (and which you can also trust with your credit card info). Wix currently dominates the industry with its all-conquering website builder, but if you're seeking a Wix alternative, Squarespace, Weebly and Duda all make fine choices, for both personal and (especially) small business/startup use.
Now get out there and create something!
Though if you'd rather read my other website builder reviews first, that's cool too.