Best Apps For Scrum Project Management
Contributor

UPDATED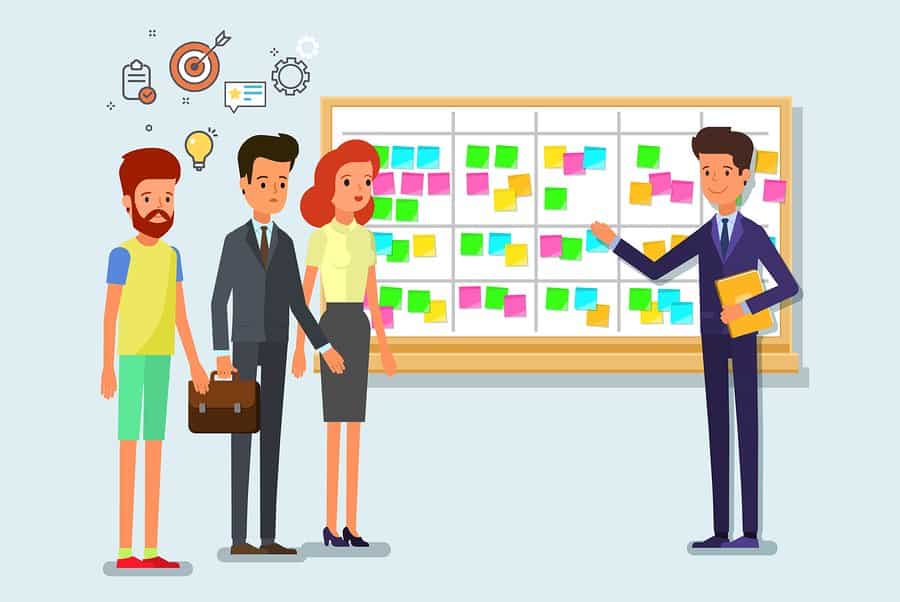 Scrum. It was originally a rugby term, describing the interlocking formation of players as they get ready to…you know…do rugby stuff. Now that I have alienated our entire British commonwealth audience, let's turn our attention to Scrum's other meaning, the one in the field of project management. In snazzy technical terms, scrum project management is "an iterative and incremental framework for managing product development." But, since that definition is just a collection of buzzwords, let me just show you:
Unlike Waterfall project management, in which you follow a very black and white, linear process, the idea here is that you and your team start tasks in the "to-do" column, move them to "in-progress" while you work on them, then send them through verification and Q/A. When put like this, it makes perfect sense! More than that though, it is clear why this method of organization might be beneficial.
The original Scrum concept used a whiteboard and post-its in order to create the classic grid and moving tasks, but that is far from the only way to use this methodology. As you might expect, a number of software developers have created different apps capable of replicating the original pen-and-paper version. Which of them is best? Let's take a look and see.
Trello

Trello is the first app I thought of when preparing an article on scrum project management. One of the originators of the now popular Board View, Trello is ideally suited to arrange into a Scrum configuration. You can create boards for each section of the scrum, then add cards to those boards and drag them back and forth as you see fit, which is vital to effective use of scrum and agile methodology.
Trello also has the advantage of being free to use. While there is a paid version available, in most ways it is just not necessary, especially if you are only interested in using it for Scrum applications. Perhaps most important of all, though, Trello is fantastically easy to use. Every step of the process of signing up is a breeze, and there is effectively no learning curve. For complete information on pricing, feature, and more, check out our full Trello review.
Redbooth

Redbooth (read our review) employs a similar system to Trello, wherein you may create task lists, populate them with tasks, then drag and drop them into other lists as you need. This, though, is about where the similarities end. Redbooth is a much more developed tool, with such additional features to sweeten the pot as subtasks (oooh), reporting (aaaah), and even some communication tools (round of applause). Some of those features, especially the reporting tools, are pretty useful in understanding how effective your Scrum techniques have been, and in identifying possible trouble spots.
Of course, those nice extra features come at a price. Sure, Redbooth offers a free version of the software, but all those nice, juicy extras could be yours for less than $10/user/month. Fortunately, the price is probably worth it; Redbooth is both easy to use and also beautiful to look at.
Binfire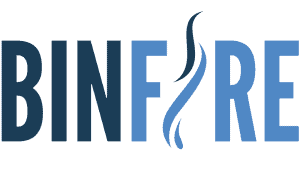 Binfire (read our review) is designed from the ground up for Scrum project management. Each project is fully customizable with different "bins" for you to file tasks under, allowing you to decide project-by-project how you want to organize your work. This, of course, means you can easily set up a wide variety of Scrum configurations. Binfire also specializes in communication features, with a pretty excellent group chat. My favorite part of this instant message-style chat is that it stays with you as you navigate through the program, allowing you to look at your work as you communicate with team members, rather than clicking back and forth between screens.
Unlike the first two apps covered here, there is no free version of Binfire. However, the lowest subscription level is just $5/person/month, which is pretty good value for money. It should be noted, however, that the minimum user count is six, so if you happen to be working on an extremely small agile team, this might not be the best choice for you.
Asana

Asana might take the cake for prettiest Scrum project management app. The clean design just invites users to drag-and-drop tasks back and forth between boards. In addition to the Scrum project view, Asana offers Gantt charts, excellent integrations, project reporting, and more. Really though, the biggest appeal in Asana is the absolute beauty of the UI. Some might consider this of little importance in a piece of software, but I personally feel that if you are going to be spending considerable time in an app, it had better be a nice place to be.
The pricing for Asana is incredibly simple. There is a free version (limited to just 15 users), a $10 version, and an enterprise version that you have to contact the sales team to learn the pricing for. Most of the good features in Asana only come from the paid version, so even if you are part of a team with less than 15 users, it might be worth paying the fee to get the rest. Read our complete Asana review for more on features and pricing.
Teamwork Projects

Teamwork Projects (read our review) is perhaps less adaptable to Scrum project management than some of the others on this list. However, with the recent addition of Board View to the app, it will be more than serviceable in this regard. One of the things I appreciate about Teamwork is that it is a very scalable product; if you have aspirations of growing your business beyond the "small" label, this could be the project management app for you.
Like Redbooth and Asana, Teamwork has a free option, offering a reduced feature set to users for either limited use or use as a trial phase. If you want the rest of Teamwork Projects' features, you are going to be shelling out $9/user/month. This pricing category goes all the way up to 100 users. If you need more than that, the price per user will go up.
Final Thoughts
Scrum project management is one of the most approachable iterations of Agile methodology and could represent a huge boost in productivity and efficiency for your business. While the original whiteboard approach might work for some, for others a more technological approach will be more appealing. If that is you, any of these five options might suit you.
If I were pressed for a single recommendation, I honestly think I would go with Trello. While it offers fewer features than the other items on this list, it also is available completely free and is an absolute joy to use. But honestly, it would be difficult to go wrong with the others as well. Fortunately, you don't have to choose completely blindly. Start by reading the complete reviews of the most likely candidates for your business, then sign up for one of the free trials before making your final decision.