Best Enterprise Software: Magento ECE & Shopify Plus
UPDATED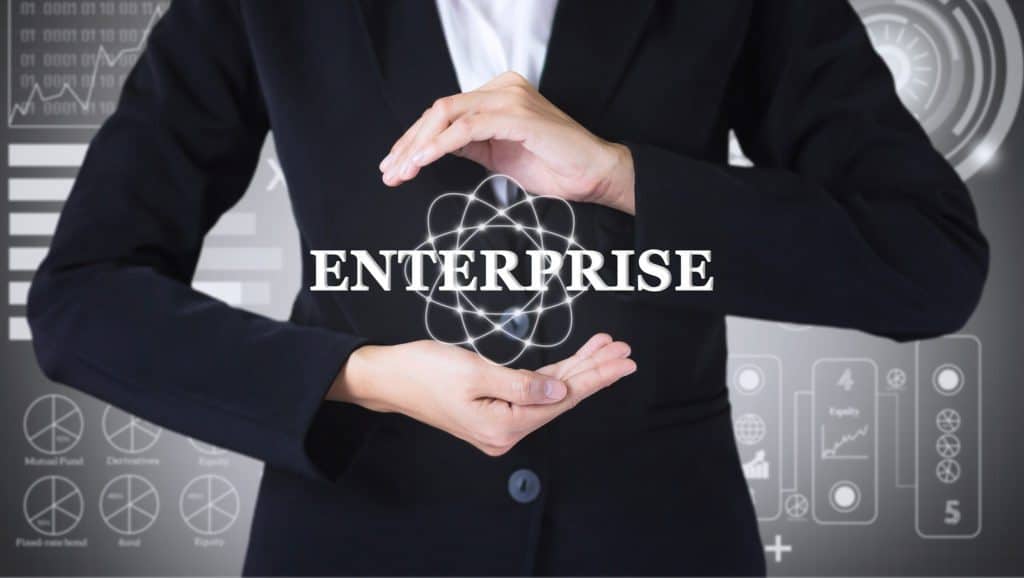 eCommerce is booming. Though the rate of eCommerce growth is tapering off, online retail is still through the roof. In 2015, eCommerce sales had grown 11.4% from the previous year – an impressive figure in any market. And it's not just B2C; some of the top tech businesses out there actually exist to help other businesses to better reach their customers. From top-shelf enterprise software down to the simplest solutions for the Etsy exodus, there is no shortage of quality eCommerce platforms. Today, we'll look at two of the best enterprise software vendors out there for enterprise eCommerce: Magento Enterprise Cloud Edition (see our review), and Shopify Plus (see our review).
Hopefully my research will aid you to choose the best eCommerce software for your business. There are plenty of great shopping carts out there for SMBs, which you can review here. But Magento ECE and Shopify Plus are definitely geared towards businesses looking to make a leap into a bigger pond. What follows are some key elements to keep in mind while conducting your search for the best enterprise software available.
Enterprise Software is Best Suited For:
There are no universally agreed-upon criteria for what make a business an Enterprise. Some say this milestone is reached when you have at least 200 employees. Others say you must have at least $7M in yearly sales. Still others argue that Enterprise status is all about the number of customers you serve. Personally, I make no such declarations. I tend to say that businesses have reached Enterprise levels when they've earned enough power and stature to negotiate their own contract terms with B2B partners (rather than having them dictated by others).
However you define an Enterprise, it is the niche market to which Magento Enterprise and Shopify Plus speak. Their intended clients need custom-tailored solutions. Customers of these two vendors know they're getting the best of the best, from white glove technical support to sky's-the-limit feature sets.
Both of these enterprise carts offer scalability, a critical consideration for any size business. An 8% spike in sales is always nice, though it won't necessitate any sweeping changes for a small retailer. But even small fluctuations can have a huge impact on a business's technical infrastructure when calculated from thousands of sales per week, or from $50M in sales per year.
This fact has not escaped Shopify or Magento. In fact, they've built their systems around it. Both are highly scalable and able to handle the needs of just about any high-volume e-tailer. Quibbles about bandwidth and online storage are things of the past; each of these enterprise eCommerce platforms offers you "unlimited everything," from bandwidth and storage to the number of products you sell or the number of visitors to your site.
That said, these ultra savvy eCommerce solutions don't make their lower-tier software obsolete. You definitely get what you pay for, and with the high level of service provided by these two vendors comes commensurate price tags. The respective prices are not exorbitant, but there's a clear lower threshold that makes them prohibitive to smaller operations. Which is a segue to the next big thing you should consider…
The Bottom Line:
If you're still reading, you're probably past the need for a sales pitch. You already know that Shopify Plus and Magento ECE are the top Enterprise software solutions, and you're ready for some straight talk. So here's what we have been able to find about what you can expect to pay with each software vendor.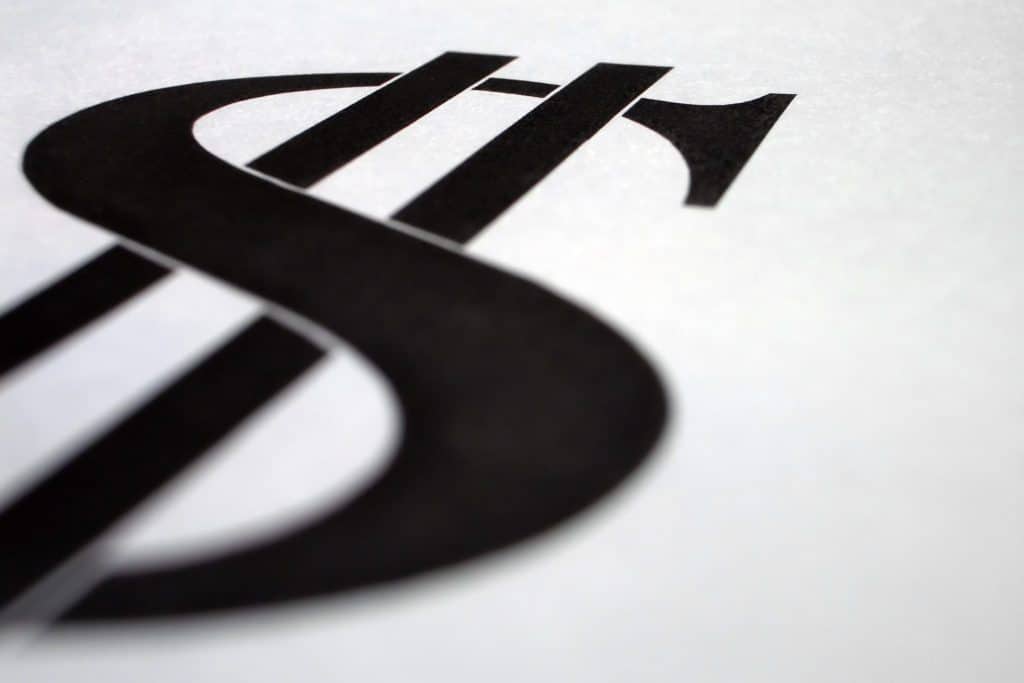 Shopify Plus and Magento ECE both price themselves to match your specific business, so naturally they are loathe to provide generic quotes. What you pay with each vendor will be determined (and negotiated) as you speak with a representative from each company. All we can say with certainty concerns the lower end of the pricing spectra.
The lowest price point offered by Shopify Plus is the better deal, strictly in terms of numbers. We've seen reports of subscriptions as low as $2000/month. Magento ECE is a bit higher, though still in the same ballpark, relatively speaking. You can expect to pay at least $1800/month as a minimum, but $2400/month is a more reliable lower median.
It's not exactly chump change, but if you can swing it, these carts are worth every penny. If your business has grown to the point that you can easily absorb this kind of investment, then you already know that this is money well spent.
Impress Me:
You're with your Board of Directors, and each software vendor is about to tell you why you should choose them over the competition. Here's what I imagine each one would say.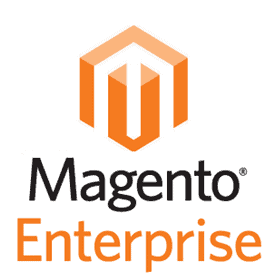 "We're not here to be your partner. We are here to pave the way, and then get out of your way. Whatever you need your eCommerce software to do is what you can do with Magento ECE. With our industry-leading CDN, you'll get what you want, when you want it. And so will your customers."

"We're the cream for your strawberries. Your product is great; we'll help make it exceptional. From our smooth-as-silk interface to our killer design options, business has never looked so good. Oh, and by the way, the world's best programmers want to code for us, so we have endless integrations too. NBD."
These are my quotes, here. Shopify Plus and Magento Cloud never said these things so succinctly. Yet, maybe they should have.
What Strings Are Attached:
In continuing with our theme of straight talk, it's time to visit a few downsides which each enterprise software vendor would rather not mention.
We already discussed the higher initial price of this eCommerce platform. But that's just the shelf price. You'll still be liable for design services, high-end API integrations, and if you require it, extra customer support. The level of support for which you qualify is determined at your initial consultation, landing you in one of two possible support tiers. As you know, more is always better – when your site is down, you can't afford to be listening to elevator music while your reputation ebbs away. And from what I've read, Magento ECE (see our review) customers need all the support they can get, particularly while trudging slowly up a steep learning curve.
You can also opt to pay extra for support from a personal Technical Account Manager, whose job it is to advise you on a wide variety of potentially tricky business decisions. It's a white-glove technical support option for sure, but a welcome one. If you can afford it, that is.
Magento Cloud Edition also has one glaring omission: No blog feature. This is not a huge deal-breaker, since it's easy enough to add one on your own. But the ease of addition is what makes the omission of a blog feature all the more puzzling – there's no reason such a basic feature should not be included, especially when you're paying top dollar for top software.
Shopify may be renowned for the vast array of high-quality add-ons available in its App Marketplace, but there is another side to the coin; Shopify is a bit lighter out of the box, especially in comparison to feature-heavy Magento. This is a bit of a Catch 22. The lighter feature set of Shopify Plus (see our review) makes it easier to learn, as well as cheaper (at least initially), but the trade-off is that you may have to hunt for a 3rd party vendor to add the extra functionality you need.
And of the features which are included, many of them aren't as robust as those offered by the do-everything/customize-everything Magento Enterprise. For example, the level of complexity available for product variations and discount rules is surprisingly shallow. These are issues I'd expect to have left in the dust once my business was ready for enterprise eCommerce.
Conclusion
I may have ended on a sour note, but don't let that dissuade you. I have a great deal of respect for both of these eCommerce platforms. They are solidly at the top of their game, and their hundreds of thousands of loyal customers attest to their quality.
We heartily recommend both of these enterprise software solutions. If you want to really drill down into the details of each vendor (which I advise you to do before you sign any dotted lines), we have thorough reviews of both Shopify Plus and Magento ECE.
Whichever enterprise software you choose, we offer you our congratulations! Good luck, and happy selling!