Flex Your Franchise Muscles: The 8 Best Gym Franchises To Open Right Now
Expert Analyst & Reviewer

UPDATED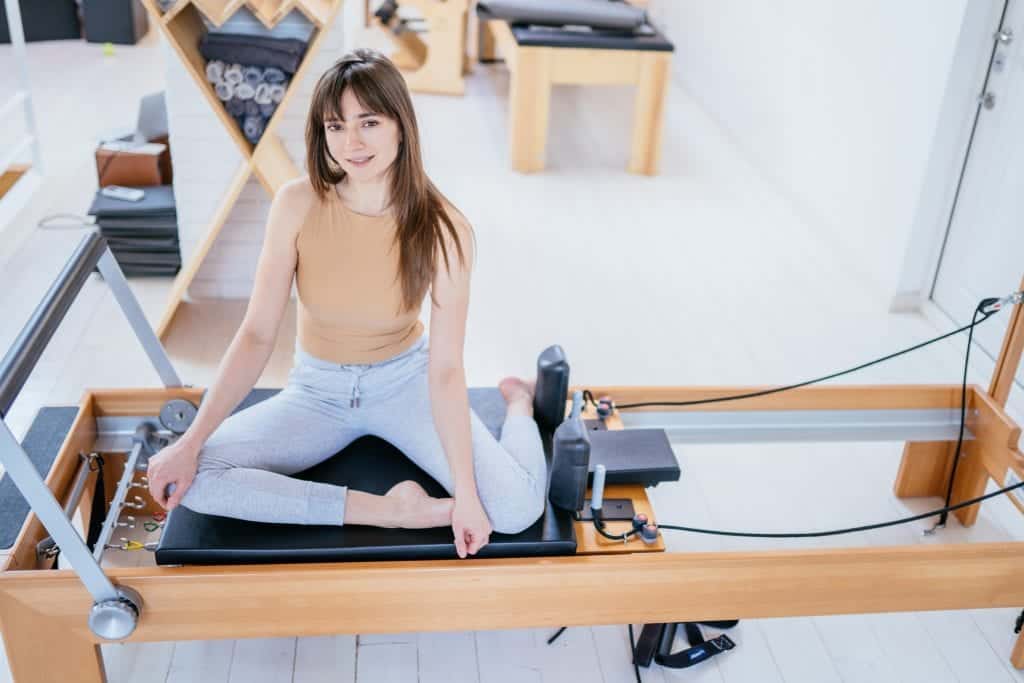 If you're an aspiring entrepreneur with a passion for fitness and healthy living, you may have thought about getting into the fitness industry. While owning your own gym or fitness studio can certainly be rewarding, an easier way to enter the industry is to buy into a gym franchise. Whether you're looking at buying an existing franchise or opening a new franchise location, it's important to know the lay of the land — which franchises are out there, how much investment is required to buy into the top-performing franchises, and so forth.
With this article, we fill you in on the best gym franchises around — the parts of the world they serve, the amount of initial investment required to buy into them, and any unique benefits they may provide to franchisees and/or customers.
Anytime Fitness

Initial Investment: $98,430 to $523,824
Number Of Franchises: 4,729 worldwide (2,405 in the US)
Regions Served: US (all 50 states), Canada, Mexico, Australia, New Zealand, UK, Ireland, Spain, Grand Cayman, Poland, Belgium, the Netherlands, Qatar, Chile, India, Singapore, Malaysia, Hong Kong, China, the Philippines, Taiwan, Japan, Sweden, Italy
Unique Benefits: Club members can access the gym during unstaffed hours, thus saving you money on staff costs
Ranked #10 in Entrepreneur magazine's Top Global Franchises Ranking for 2020 (after having topped the list in 2015 and 2016), Anytime Fitness is one of the world's fastest-growing fitness franchises, with over 3 million members worldwide.
Founded in 2002, Anytime Fitness lives up to its name by staying open 24 hours a day, 365 days a year. The company's security system allows club members to access the facilities even when staff is not present, thus letting you save money on staff costs.
Anytime Fitness franchise locations come in two forms: standard locations and Anytime Fitness Express locations. If you apply to open a franchise and are accepted, the company will decide which one your location will be based on your area's population.
Planet Fitness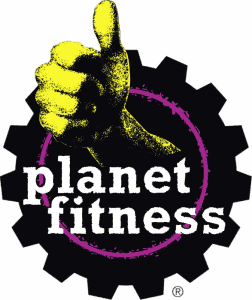 Initial Investment: $969,600 to $4,242,500
Number Of Franchises: 2,039 (1,900+ in the US)
Regions Served: US (all 50 states and Puerto Rico), Canada, Australia, the Dominican Republic, Mexico, Panama
Unique Benefits: Special rules apply at Planet Fitness locations to make "regular" people feel welcome
Planet Fitness has trademarked its "Judgment Free Zone" mission statement as part of its drive to establish its welcoming brand identity. To that end, the company's locations feature something called a "Lunk Alarm" to discourage things such as grunting, dropping weights, and passing judgment on others. It's in keeping with CEO Chris Rondeau's statement that "We're going after the 80% of the population that doesn't have a gym membership." Just be aware that this will require you to take an interventionist approach with suspected grunters!
As of October 2020, according to Planet Fitness's website, the company states: "We are not currently accepting new franchisee applications for US expansion." Currently, for US entrepreneurs, the only way to get a piece of the Planet Fitness action is to buy an existing franchise location.
Orangetheory Fitness

Initial Investment: $608,172 to $1,800,322
Number Of Franchises: 1,369 (1,178 in the US)
Regions Served: US (all 50 states and Puerto Rico), Australia, Canada, Chile, China, Colombia, Costa Rica, the Dominican Republic, Germany, Guatemala, Hong Kong, India, Israel, Japan, Kuwait, Mexico, New Zealand, Peru, Singapore, Spain, United Arab Emirates, UK
Unique Benefits: Orangetheory's setup can make use of smaller studios
Founded in 2010, Orangetheory Fitness offers members structured workout sessions at fixed times led by trainers. Members wear heart rate monitors during workouts so that they can keep an eye on the effects of the training in real-time. Orangetheory's heart-rate training is designed to produce an "afterburn" effect in which your metabolic rate stays elevated for up to 36 hours after your session.
With 1,369 locations across 22 countries, Orangetheory's unique fitness philosophy has spread quite a bit in just one decade.
Jazzercise

Initial Investment: $2,415 to $21,750
Number Of Franchises: 8,456 (6,443 in the US)
Regions Served: US (all 50 states), 32 countries worldwide
Unique Benefits: Opening a Jazzercise franchise costs a fraction of what it costs to open a full gym franchise
Jazzercise is more than just a relic of '80s culture (though you'll come across some real retro gems if you search for Jazzercise on YouTube). This venerable fitness franchise — created by Judi Sheppard Missett back in 1969 — maintains nearly 8,500 locations worldwide. Because the main requirements are an instructor and space to conduct dance workouts, you'll need far less initial capital to start a Jazzercise franchise than you would if you were opening a traditional gym franchise.
According to Jazzercise, those who sign up for classes stay with the program for an average of seven years. Accessible for both customers and franchisees, Jazzercise is a tempting franchise to buy into if you want to make a smaller initial investment.
Crunch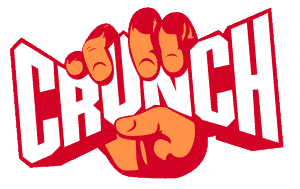 Initial Investment: $255,500 to $2,320,500
Number Of Franchises: 274 (229 in the US)
Regions Served: US (30 states in all regions of the country), Canada, Australia
Unique Benefits: Crunch tries to make workouts entertaining
Crunch (also known as Crunch Fitness) was franchised in 2010 and, like Planet Fitness, presents itself as a judgment-free place to work out (its slogan happens to be #nojudgments). Along with more traditional workouts, Crunch offers such classes as "Twerkout" and "Stomp: The Battle" to inject some fun into the routine.
If you envision owning a franchise with a flair for edgy and fun fitness, look into Crunch. Though the company currently has franchises in just 30 states, Crunch is looking for franchisees in all 50 states.
Club Pilates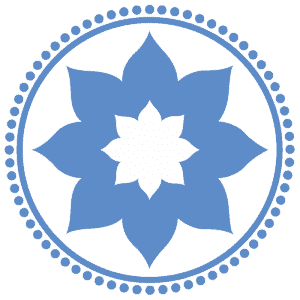 Initial Investment: $167,967 to $280,446
Number Of Franchises: 594 (584 in the US)
Regions Served: US (35 states), Japan, South Korea (coming soon in Germany and Singapore)
Unique Benefits: Offers fitness classes appropriate for all ages
Launched in 2007 and franchised in 2012, Club Pilates offers fitness classes grounded in Pilates. It utilizes unique exercise equipment, such as TriggerPoint, TRX, Barre, Bosu ball, EXO-Chair, and more, meant to help customers realize the "Contrology" fitness philosophy developed by Joseph Pilates in the early 20th century.
(That's right: Pilates is named after a guy named Pilates.)
Club Pilates strikes a note of inclusivity, stating in its FAQ: "Everybody Needs Pilates! Club Pilates members range from teens to seniors. With nine signature class types and four different class levels, Club Pilates has a workout that will work for you." With such a broad target demographic, Club Pilates can attract a wide range of customers.
9Round
Initial Investment: $106,175 to $150,275
Number Of Franchises: 741 (539 in the US)
Regions Served: US (41 states), Australia, Canada, Japan, Costa Rica, Turkey, Jordan, Lebanon, Kuwait, Mexico, New Zealand, Saudi Arabia, United Arab Emirates, the UK, Ireland, Singapore, Indonesia, Spain, Ecuador, Argentina, Guatemala, Colombia
Unique Benefits: 9Round offers two different ownership models for franchisees
Founded by pro kickboxer Shannon Hudson in 2008, 9Round specializes in unique 30-minute kickboxing-themed classes that start every three minutes — gym-goers won't need to make an appointment. Along with the kickboxing program, 9Round offers personal trainer assistance, nutrition guidance, and online meal planning.
9Round offers two different ownership models for franchisees: the Semi-Absentee Owner model, in which you have a manager handle the heavy lifting (so to speak), and the Owner-Operator model, which requires you to take on a more hands-on role.
Snap Fitness

Initial Investment: $144,798 to $478,762
Number Of Franchises: 1,248 (729 in the US)
Regions Served: US (48 states), Australia, Belgium, Canada, Egypt, Georgia, Hong Kong, India, Indonesia, Ireland, Mexico, the Netherlands, New Zealand, the Philippines, Spain, Taiwan, Turkey, United Arab Emirates, UK
Unique Benefits: Offers high-intensity MYFIT workouts to members and non-members alike
Snap Fitness is one of the more traditional gym franchises around. Founded in 2003 by Peter Taunton, the franchise offers members 24/7 access and real-time heart rate tracking and a continuous count of your calories burned. Membership includes access to high-intensity 18-minute MYFIT workouts led by a remote instructor. Non-members can attend MYFIT workouts so long as they buy a group fitness pass.
In a world of ever-shifting fitness philosophies, if you're looking to get in on a back-to-basics fitness franchise, Snap Fitness is one of the more formidable ones, though its number of US franchise locations has declined a bit in the last few years.
Learn More About Buying A Franchise
Now that you have a better idea of what constitutes the lay of the land in the world of gym franchises, you might be looking for further actionable information. To learn more about becoming a franchisee, Merchant Maverick has some helpful resources to give you a leg up as you get started.