Best POS Software For Kiosks, Popup-Stands, Carts, Or Booths
UPDATED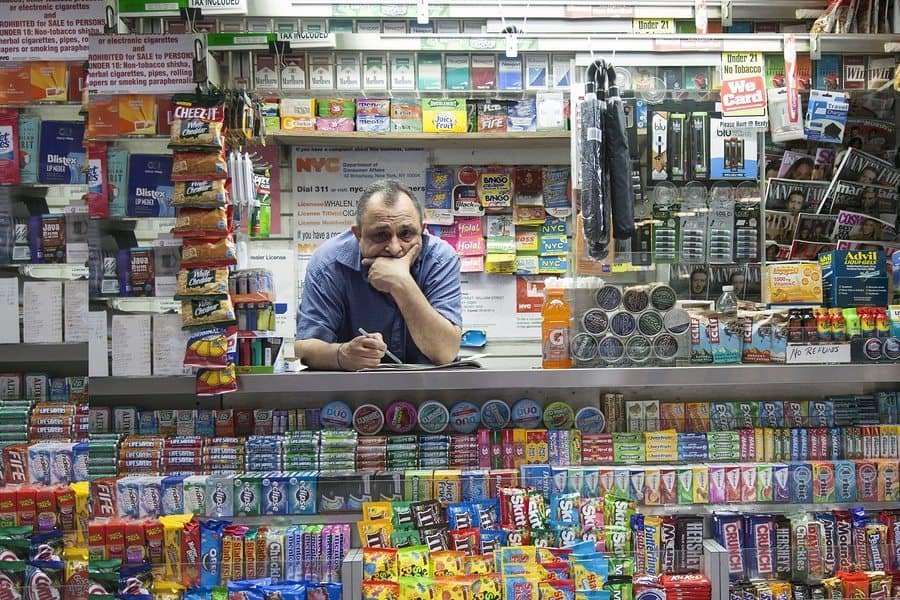 Ah, the mall. The land where young teenagers wander aimlessly with the hopes of somehow attaining a new level of coolness. Where the commingling smells of hot pretzels and heavy cologne trickle out of every air conditioning vent. It's the place where you can watch a helpless woman wander too close to a Curling Iron O'Matic kiosk, where she is roped into a demonstration by the gravitational force of an over-zealous salesperson. All the while, the rest of the mall patrons part around the kiosk as if they are reenacting a scene from Exodus, desperately avoiding eye contact with the woman who walks away from the booth with only half of her hair curled. Unfortunately, this stigma is all too real, and it's an obstacle many kiosk operators face daily. As much as I would love to give these small business owners a solution to the problem of chronic kiosk-phobia, I cannot. They're going to have to figure that out on their own. I can, however, provide some help in choosing the best point of sale system for a kiosk, pop-up stand, kart, or booth.
Though these businesses may be small, that doesn't mean they should skimp out on a solid POS system. Whether you sell sunglasses, newspapers, fried pickles on a stick, or organic DIY spa kits, you've got to make sure your point of sale needs are covered. To this end, we will explore and compare five POS systems: Ring It Up, SalesVu, ShopKeep, Vend, and Shopify. Each POS system has been designed with a specific business type in mind, meaning that one isn't necessarily better or worse than the others. The specific necessities of your stand will dictate which system is right for your business.

Ring It Up (see our review) is a great point of sale system and works well with mall kiosks and portable stands. Self-proclaimed the "POS software for entrepreneurs on the go," this cloud-based system is downloaded on the Apple App Store. It offers a free and fully-functional demo that allows up to 10 test transactions. After the test period has ended, Ring It Up offers three pricing tiers that each include unlimited sales transactions. Once you select the level you want, you will be charged with a one time fee. The Basic Upgrade is $19.99, the Advanced Upgrade at $24.99 adds the ability to back up your data to Dropbox, and the Pro Upgrade is $29.99; it includes multi-business support, signature capture, and barcode scanning. Upgrades include features such as reporting, inventory tracking, HTML receipts and invoices for customers, universal app support, expenses and purchase order entry, and much more.
Being both robust and easy to use, Ring It Up has a lot going for it. This software has garnered rave customer service reviews and is lauded for the its ability to give the little guy a fighting chance. Ring It Up was designed to operate on a single work station (an iPad) and is ideal for kiosks already fighting with limited counter space. It is easily customizable, and allows you to import your inventory from a CSV file. One downside to the inventory feature is its lack of product modifiers (i.e. large, medium, small), but this isn't really a problem for simple inventory setups. Ring It Up does offer good reporting capabilities that you can either print out or email to yourself, and if you purchase the Advanced or Pro Upgrades you can back up your data to Dropbox. This means if your register is destroyed in a tragic Dippin Dots explosion or a Supersonic Hair Straightener 3000 meltdown the place you will be covered. Well, your data will be anyway.
There is one caveat to keep in mind when considering Ring It Up: the back end can only be accessed within the app. So unless you plan on picking your iPad up at the end of each day to take home, you will be stuck at your potentially cramped kiosk to do any end of the day paperwork.
Ring It Up is great for kiosks that are stationary and perfect for those on the go. If you are looking for an inexpensive POS, don't have a complex inventory, and will only need one checkout point, this may be just right for you. To learn more, read our full review of Ring It Up.
SalesVu

SalesVu (see our review) is one of the more versatile POS systems out there, giving you the ability to sell a wide range of products and services, from blinged-out cell phone cases to hair extensions. This software is good for selling on the go, which, as we have established, is kind of a necessity for the mobile kiosk owner.
SalesVu is quite a step into the 21st century. It is easy to use and offers diverse functionality, a major plus for kiosk owners who like to get creative. This program is completely cloud-based, eliminating the need for clunky hardware.
SalesVu's pricing plan is a little tricky to navigate at first, but it's very customizable. The actual iOS application is free, but you"ll still have to choose specific add-ons or software packages to build your POS. Each add-on or package will add to your total bill, which means the cost can stack up, but the nice thing is that you can pick and choose which services you will need so you don't end up paying for features you'll never use.
Another perk SalesVu offers is the ability to access the back office from any device with a Wi-Fi connection, which makes running your business from your favorite armchair while lounging in your underwear a new reality. Although unable to process credit card payments without Internet access, SalesVu does offer a great solution for traveling to locations with limited Internet access such as fairs and bazaars. Similar to a backup generator, a specialized 3G/4G router can be purchased from Cradlepoint that will take over operations in the event of an internet outage.
Among other useful features, you can add modifiers and edit each item of inventory. You can also save yourself some time by importing your inventory on a CSV file. It's possible to manage your employees by having them clock in and out within the system, and you may limit their access to back office features. There are quite a few reporting features that can make keeping track of your business a breeze. To learn more, check out the full review of SalesVu.
Brace yourselves; it's about to get pun-y. ShopKeep (see our review) is a wonderful POS system that can help you keep your shop (or kiosk) running smoothly. (I warned you to brace yourself.) Not only is ShopKeep sleek and easy to use, it also offers a 14-day free trial. ShopKeep's unique, $59 dollar a month subscription is pay-as-you-go and requires no contract. This price is per register and includes 24/7/365 support and a free ShopKeep Pocket iOS application. It is a great option for anyone who is a seasonal kiosker.
ShopKeep is designed for small businesses and can be used to sell retail products and food items. Heck, if you wanted you could sell both at the same time. ShopKeep is also a hybrid system; it runs on an iPad and syncs your data to the cloud once connected to the Internet, making it a great choice for those who don't always have access to reliable Internet. For example, in the event of an Internet outage, Shopkeep is able to store credit card payments offline and then process them when connected to the Internet. You can add up to 10,000 items in inventory, so unless you're selling that Organic DIY sea salt foot scrub by the individual salt grain, this is more than enough for the average pop up stand.
Some advantages of this software include the ability to email customers their receipts (effectively eliminating the need for a receipt printer). The fact that this program is run from an iPad also helps you save on space. Another benefit of ShopKeep is that you can keep an eye on your sales in real time from your smartphone. If you happen to have any employees, ShopKeep allows you to track and monitor staff and determine which people are the most productive. To learn even more about ShopKeep, read our full review.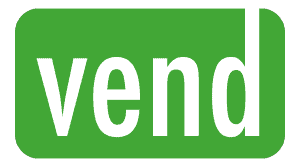 What do you call a kiosk operator who uses Vend (see our review)? Wait for it… a vendor! Vend is great for businesses, like mall kiosks, that have access to stable Internet. If you're a mobile operation, this might not be the best choice for you. Vend operates in your web browser, so if the Internet goes out, you will not be able to process credit cards, create new customers, or access the back office. Vend offers a free 30-day trial that is limited to 200 products (all sales data will be erased at the end of each week). After your trial, there is no contract required to sign up. Vend offers four pricing plans, but if your business is small (and as a kiosk it likely will be) you can stick with the free option, which allows for one store and one register,. Unless you have scored some prime kiosk real estate, this should be more than enough to handle your needs.
Vend can be run on an iPad app or through any web browser, which makes it a great choice for those who are more comfortable in the PC world. It works well for a wide host of retail operations but doesn't offer the ability to add modifiers or leave tips. Depending on your needs this might not even be a problem for you.
This program is intuitive and easy to learn. Vend offers an impressive inventory feature which allows you to download your entire inventory system from a CSV file and keep track of how many items you have in stock. It also comes with a nifty feature that allows it to maintain multiple price books. This is helpful when you want to have a weekend or end-of-the year-sale. To learn more about Vend, read our full review.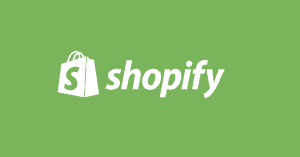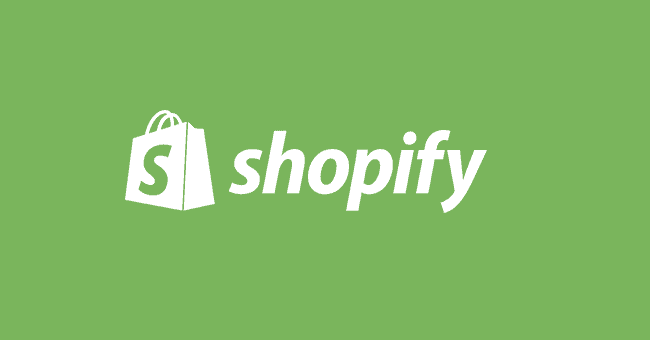 With Shopify (see our review), your customers can shop until they drop. Shopify is a sort of hybrid program. While most of your data is downloaded and stored on your iPad, features like your inventory are web-based and stored on Shopify's servers. In the event of an internet outage, Shopify can operate on a limited basis. This might not be the best option for those on the move who are unable to access reliable Internet. Shopify offers a 14-day free trial (no credit card required). Although there are a couple pricing plans, most small kiosk owners would only need the Lite Plan, which is $9 a month. This plan offers unlimited products sold, unlimited devices, and 24/7 customer support. One potential drawback is that this program is designed specifically for retail use. It wouldn't be impossible to sell food products, but it's something to keep in mind.
Shopify is a delight to navigate and won't leave you feeling overwhelmed. In terms of hardware, it sells some decently priced bundles and provides users with a free credit card reader. Shopify also offers some good features, including the ability to split payments and useful reporting capabilities. Since you can use Shopify on your phone or iPad, the need for placing it on the counter is gone. Now you can walk right up to a potential customer who is scoping out your sick rack of baller hats and help them make a purchase right then and there. Shopify also offers the ability to calculate sales tax simply based off of your location.So as long as you travel to places with strong Wi-Fi this could offer relief from the pain of having to calculate those taxes yourself. Interested? To learn more, read our full review of Shopify.
The Takeaway
In the end, it is important to remember that each of these point of sale systems were designed with different purposes in mind. That is why careful planning and research are so important when starting any new business. These five POS suggestions – Ring It Up, SalesVu, ShopKeep, Vend, and Shopify – are each worth taking into consideration before you make any major kiosk-related decisions. (Especially if you are going to be sinking your life savings into a stand selling Miracle Wonder Wax 2.0 and chasing down wary customers like a sidewalk evangelist.) All jokes aside, each system offers a free trial so you have nothing to lose by giving them a try.