Best Small Business POS Software For 2020
Updated on:
Posted by: Shannon Vissers
Advertiser Disclosure: Our unbiased reviews and content are supported in part by
affiliate partnerships
, and we adhere to strict
guidelines
to preserve editorial integrity.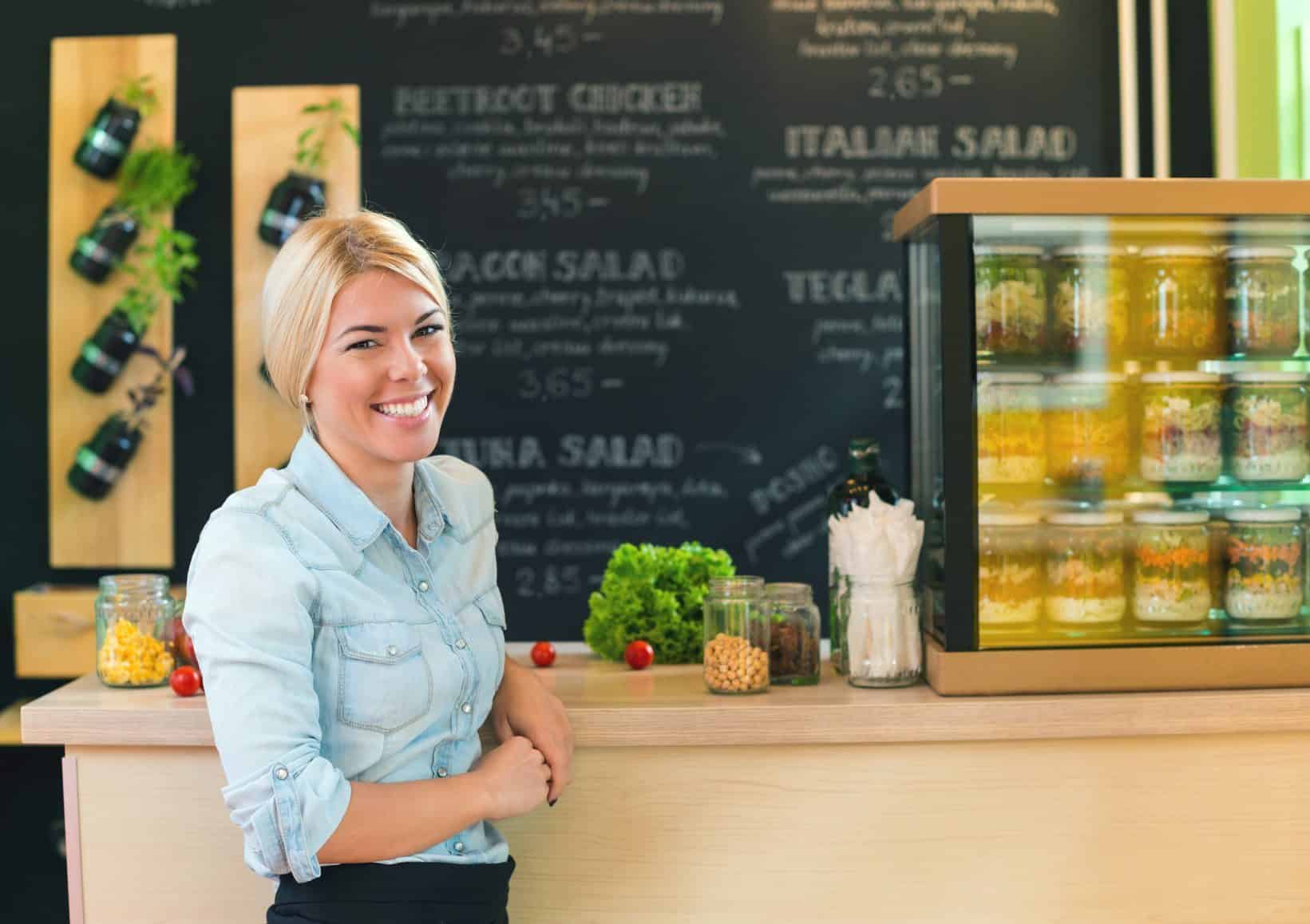 POS systems (that's point of sale, for the uninitiated) have undergone some major innovations in the past few years. The biggest of these changes include the move of many systems "to the cloud" and the emergence of mobile POS systems. While Square is probably the best-known mobile POS, it is fairly basic and works best for casual micro-businesses. But that doesn't mean that your small business needs to miss out on the mobile revolution. Check out ShopKeep, SalesVu, Toast and Shopify POS — all fully featured POSs for small businesses that incorporate cloud and mobile technologies for a complete POS experience.
After giving a brief review of the best small business POS software, I'll let you know which of these POS systems we think is the most suitable POS for small businesses in 2018 — taking into account cost, feature set, reliability, inventory management, loyalty programs, and other factors. (You're not going to find a free POS system on this particular list, so we suggest that you take a look at our overview of the best free point of sale software if that's what you're interested in.)
ShopKeep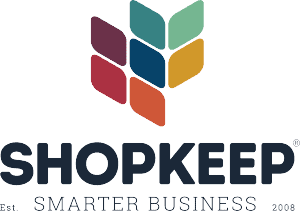 What Is Shopkeep?
Hybrid iPad POS For Quick Serve, Restaurants/Bars & Retail
Best for…
Small food businesses/specialty shops/liquor stores/mall kiosks with one or two registers, who need some back-end features, and want a cloud-based solution, a large selection of payment processors, offline functionality, EMV compliance, and ability to accept Apple Pay and other mobile payments.
Features
Hybrid cloud-based iPad solution

$69/register/month ($29/month after third register)

Best for small-to-medium-sized food service and specialty shops

Offline functionality

Excellent customer support

Integrates with most payment processors

Back-office features including employee, customer, and inventory management

Raw ingredient tracking

Email marketing (

MailChimp

) and

QuickBooks

integration

Basic hardware kit includes: Stand, Card Reader, Receipt Printer & Cash Drawer

EMV chip card reader to accept chip cards, mobile payments (including Apple Pay) —

free for a limited time
Founded by Jason Richelson in 2010 as an answer to poor-quality Windows point of sale software, ShopKeep is simple-to-use iPad POS software with many useful features. ShopKeep is especially popular with food service and beverage retailers, thanks to features like raw ingredient inventory tracking and onscreen tipping.
ShopKeep (see our review) was one of the first cloud POS's with a "hybrid" setup. The software runs on an iPad register, but syncs all its data to the cloud when there is an internet connection. The app continues to run when the internet goes down, and queues credit card payments until the connection is re-established. This hybrid setup offers stability for businesses worried about a flaky internet connection.
Reasonably priced at $69/register/month, ShopKeep is a terrific all-around POS for small retail and restaurant businesses that have just a few registers. It also includes useful back-end features like employee time tracking, real-time analytics, and marketing features. ShopKeep is also known for having great customer support.
Finally, this POS integrates with most payment processors (including its own well-received ShopKeep Payments), giving you the flexibility you need to get the best credit card processing rates. You can also accept mobile payments (including Apple Pay) with ShopKeep. And thanks to ShopKeep's EMV (chip card) terminal, merchants who use the service are covered in the recent nationwide switch to EMV. 
Get the full story on ShopKeep in our complete ShopKeep review.
SalesVu

What Is SalesVu?
Advanced Mobile POS For Retail, Food & Service Businesses
Best for…
Small food, retail, hourly professional businesses, with single or multiple points of sale (mobile registers), who want sophisticated back-end features, and maybe want to process payments on their Android device. Must be okay with using Mercury or Century for payment processing and doing business cash-only if the WiFi goes out.
Features
100% cloud-based mobile POS

Runs on iOS or Android devices

Packages range from $25 to $150/location/month

Best for small-to-medium-sized businesses

Works great for retail, food service, and professional services

Ability to charge decimal and fractional quantities (can charge by the pound or partial hour)

Unlimited devices per location

Scaleable and customizable — can purchase bundles or POS system "a la cart"

Must use with either

Mercury Payment Systems

or

Century Payments

merchant account for credit card processing (see processing rates

here

)

Self-checkout kiosk (offered at $75/month level)

Integrated eCommerce and recurring billing options

Extensive back-end features include accounting (

QuickBooks

integration), inventory monitoring, reports, custom discounts and promotions, customer database, employee management, appointment scheduling, and more

One free credit card reader included
SalesVu (see our review) is another cloud-based mobile point of sale, and one of the best for small businesses, whether you take payments in your brick-and-mortar store or on-the-go. Founded in 2011, SalesVu is marketed as an all-in-one business management solution, and with sophisticated back-end features like employee management and integrated online ordering, SalesVu a lot more than just a mobile register.
SalesVu is offered at three different price tiers, with the "Basic" mid-level package that includes most features and a self-checkout kiosk setting you back $75/month/location, with unlimited devices allowed at each location. If you only want the POS without all the bells and whistles, you only pay $25/month. Find out more about the features you get with each price level here.
In addition to food service businesses and retail boutiques, SalesVu's online appointment booking capabilities and ability to charge customers fractional amounts (for example, a fraction of an hour) makes the service great for service-based businesses, such as therapists, personal trainers, and beauty professionals.
One area where SalesVu has room for improvement is its lack of payment processing options. Right now, the software only integrates Mercury Payment Systems or Century Payments, meaning you'll have to use one of these as your merchant account. There's also the downside of not being able to process credit cards if your WiFi goes down.
Learn more about the SalesVu POS system in our SalesVu review.
Shopify POS
What Is Shopify POS?
Web-based iPad POS With Integrated eCommerce For Retail Stores
Best for…
Small retail businesses with lots of items to sell, especially if you also want integrated eCommerce and payment processing. You'll need to be okay with using Shopify Payments as your merchant account and doing business cash-only if the WiFi goes out.
Features
iPad and iPhone POS
Designed specifically for retail businesses
Best for small to medium businesses
Integrated payment processing with Shopify Payments
Fully web-based (can't process credit cards offline)
Comes with a free Shopify card swiper that fits into the headphone jack of your iPad (you can buy peripherals like a cash drawer/cash register and barcode scanner in the Shopify Hardware Store)
Lite Plan — $9/month — in-person credit card rate of 2.7% (no online store); Basic Plan — $29/month in-person credit card rate of 2.7%; Professional Plan — $79/month, 2.4%; Unlimited Plan — $299/month, 2.2%
Unlimited devices
Syncs instantly with Shopify eCommerce
Ability to generate custom payment options, accept partial payments, accept multiple forms of payment
Discount, gift card, store credit, and custom sales item functionality
Back-end features include inventory management, reports (integrates with QuickBooks and Xero), gift cards, customer management, staff accounts
Shopify (see our review) has been around since 2005, though its iPad point-of-sale system is a newer offering. Shopify started out with eCommerce and still does well in this area — a big draw of this web-based POS is that it syncs seamlessly with Shopify eCommerce.
Even if you don't do eCommerce, Shopify is still an excellent iPad POS for small retail businesses. This POS offers fully integrated payment processing via Shopify Payments, and offers a unique pricing structure, whereby your monthly rate determines your credit card transaction fees. At the most basic $9/month plan, you get a credit card processing rate of 2.7% (for in-person swiped transactions) but a couple steps up at the $79/month plan, you get a very decent rate of 2.4%, or an excellent rate of 2.2% at the $299/month level.
Some other perks of Shopify POS include unlimited products, inventory management features, advanced reporting, gift card functionality (at $79/month and higher levels), store credit, staff profiles, and the ability to accept multiple forms of payment for the same transaction. Responsive, 24/7 support is also included with all packages.
All in all, this retail POS is an excellent iPad-based solution for small stores, with affordable pricing, integrated eCommerce and credit card processing, and many useful point-of-sale features. Among the only drawbacks is that you need an Internet connection to process credit cards.
Learn more in our Shopify Review.
Toast
What Is Toast?
Hybrid Android POS For Food Service & Restaurant Businesses
Best for…
Smaller food vendors like bakeries and cafes or small to mid-sized full-service restaurants looking for an affordable and easy to use system with excellent customer service.
Features
Web-based with an LAN network allowing for normal functionality when the internet goes down
$79 a month and $50 a month for each additional register plus add-ons for loyalty, gift cards and online ordering
Offline functionality
Digital receipts
Customized tipping
Advanced menu creation
Customized reporting for the restaurant industry
Employee time tracking
Loyalty program for $25 a month
Online ordering for $50 a month
Delivery options synced with online ordering
Highly rated customer service
Open API
Expanded list of integrations
Toast (see our review) is one of our favorite systems for food industries, in large part because it's low maintenance. You get a highly intuitive and modern restaurant POS for a relatively low starting cost of $79/month, which comes with strong reporting and inventory management. At that price point, you have pretty much everything your small business needs to get off the ground. What's more, Toast's features hold their own with pretty much any other POS system out there, even though it doesn't follow the ubiquitous iPad POS model, instead relying on an Android model.
Toast offers on-site installation and staff training if you need it and has some of the best customer service that we've come across in our reviews. Its internal reporting is not only robust, but also specifically designed for the restaurant industry, giving you a look at sales, labor, and product reports in an easy-to-navigate fashion.
This system's Menu Creation feature is also a nice feature as it can be customized with any number of modifiers to fit your specific business. Toast's table layout function is extremely simple and you can set up your own restaurant in a matter of minutes.
Toast's price can creep up quickly if you're adding on the costs of loyalty and gift cards — not to mention the online ordering feature — but it is nice to have those options available if your restaurant needs them. In all, small business owners will have a hard time finding flaws with a system like Toast.
Learn more in our full Toast review.
Quetzal
What Is Quetzal?
Hybrid iPad POS For Apparel & Shoe Retailers

Best for…
Small clothing and shoe retailers who want a sleek, modern iPad POS with integrated sales and reporting features (and are fine with using Apple Numbers instead of QuickBooks).
Features
Hybrid iPad cloud POS (designed for iPad but can run on a desktop if you prefer)

Specifically for clothing and shoe retailers

$75/month per location with standard support or $100/month per location with advanced support

Unlimited terminals per location

Offline functionality

Integrates with

ROAMpay

,

Velocity

,

Gravity

, National Discount Merchant Services, and Mercury Mobile Payments in US;

Moneris

in Canada

Rear customer-facing display

Multi-location

Multi-language

Discount and gift card features

Retail back-end features including detailed customer profiles, Apple Numbers reports (does not integrate with QuickBooks), inventory management

Get Started Bundle

includes Apple iPad Air, iPad Enclosure, Cash Drawer, Receipt Printer, Hand Scanner, Ethernet Cable and 3 Rolls of Thermal Receipt Paper

Accept swiped cards with

Roam G4X headphone jack plugin device

or chip card payments with an (included) EMV reader.
Established in 2012, Quetzal (see our review) is a slick iPad-based POS and business management system made specifically for small, independent clothing and shoe retailers. If you do food service or another kind of business, it's not the POS for you. That said, Quetzal is great at what it does, so if you run a clothing or shoe store, listen up.
From discounts and gift cards to inventory management and customer accounts, Apple-centric Quetzal offers a plethora of useful features, which you can see the full, extensive list of here. Most retailers will find that Quetzal offers just about everything they need, and for an annual price of under $1,000 with its standard support (minus peripherals like the receipt printer, hand scanner, cash drawer, etc.), it presents a really good deal compared to a traditional POS system.
Like ShopKeep, Quetzal is a hybrid system with offline functionality, meaning you can continue to do business with Quetzal even when your internet connection goes down. Once the connection comes back, all pending transactions are processed and data is synced to the cloud.
As for payment processing, Quetzal integrates with several merchant account providers, including Mercury, Velocity, Gravity, and National Discount Merchant Services. You can also use Quetzal with ROAMpay, which is not a merchant account in itself, but allows you to process mobile payments with most major credit card processors, from Chase Paymentech to Bank of America. The only downside to using ROAMpay is the additional monthly service charge (on top of whatever you pay your merchant services provider).
Get the complete rundown on Quetzal in our Quetzal POS review.
And The Winner Is…
While all five of these solutions are pretty darn excellent, and your choice will depend somewhat on your business's specific needs, ShopKeep is the winner if you have to choose one. ShopKeep's exceptional customer service and wide choice of accepted payment processors make this particular cloud POS the safest, surest bet.
ShopKeep is also reasonably priced, versatile (works for food service, retail, and service industries), and offers useful backend features like employee management, marketing features, and inventory management, as well as offline functionality. Plus, you can accept Apple Pay and other mobile payments.
Another major point in ShopKeep's favor is its EMV-compliant card readers, which protect merchants from the Payment Networks' Liability Shift (whereby issuers and merchants who do not accept customers' EMV-compliant cards are held liable for fraudulent credit card transactions resulting from swiping those cards).
Though it doesn't offer every single feature out there, ShopKeep will more than meet the needs of most small businesses looking for a solid POS — and all for less than $70/month.
Want To Take A Test Drive?
SalesVu offers a free trial version, as does Shopify POS, and SalesVu has a 15-day free trial for whichever level of service you want to try. Quetzal does not officially offer a free trial, but you can contact them to check out a demo of the service. Toast also features a demo which you can set up through their website.
If you want more options, you can compare some other top POS systems in our handy POS comparison chart, or check out our POS software reviews to evaluate even more systems.