Small Business Outbreak & Pandemic Guide: Coronavirus Edition
Managing Editor

UPDATED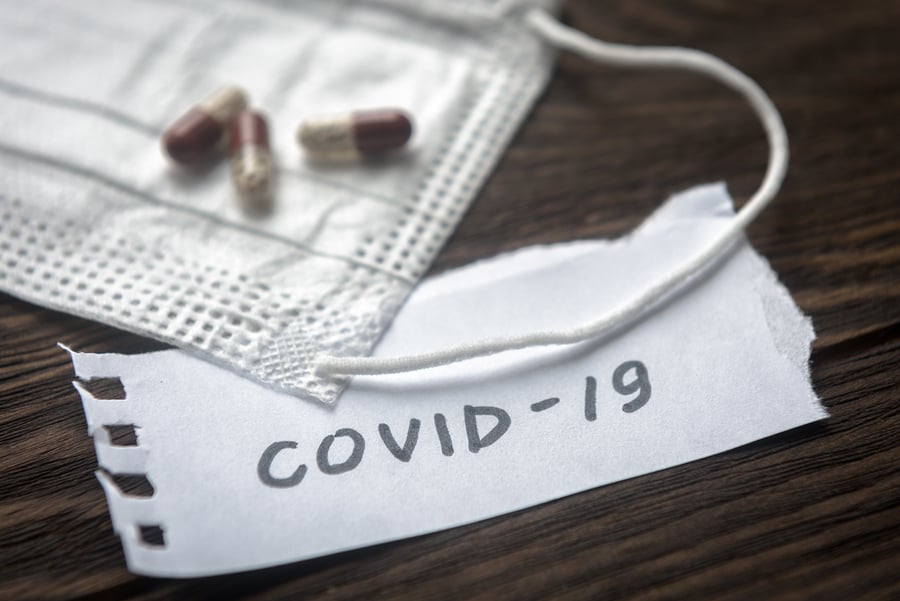 Many small businesses across the country today are waking up to fear and uncertainty due to the widespread impact of the COVID-19 virus. There has already been a widespread economic impact nationwide and it is fair to assume that many small business owners are reeling.
If your business does not already have an emergency plan in place, you should make that a priority on your to-do list. Do it now, today. I mean it: As soon as you are done reading this article.
Chances were high that at some point in the life of your business, you would encounter an emergency. A good plan will help prevent panic and major turmoil in your life and the lives of your employees.
The impact of the COVID-10 virus has the potential to be severe as this global pandemic is already impacting consumer/employee/business choices. Merchant Maverick has an information hub related to everything COVID-related. Read all of our COVID-19: Resources for Small Business Owners here.
In our house, I am the resident emergency preparedness expert. I was a resident of Japan during the 2003 SARS pandemic, and after an ill-advised trip through Asia at the height of the spread, I was quarantined by myself for 10 days while I self-monitored for symptoms. It was scary and I struggled with the self-isolation.
That event, combined with my experience writing a fictional exploration of a viral pandemic, has led me to become more pro-active about emergency planning.
If you haven't yet, you should address employee and customer concerns about the COVID-19 virus, which has escalated from outbreak to a global pandemic and has briefly upended any type of business as usual. You need an informed plan and emergency procedures in place. It may feel overwhelming, but it doesn't have to be. Take it step by step.
Ask yourself:
How will this affect me most?
What will this look like long term?
What can I do to pivot and prepare for what comes next?
If you don't know where to start, that's okay. Wash your hands, take a deep breath (not too deep if people around you are coughing), and follow me as I take you into my world:
Outbreak, Epidemic, Pandemic: What's The Difference?
First things first. There are key differences between an outbreak, an epidemic, and a pandemic, and each impact your business differently.
Outbreak: According to the World Health Organization, an outbreak occurs any time a disease spreads more often than statistically normal in a specific geographic area.
Epidemic: An epidemic is the wide-spread outbreak of disease across multiple communities in a short period of time.
Pandemic: The next level is a pandemic, which is a global outbreak that impacts communities worldwide. (Pan, from your Greek roots studying days, means "everyone".)
At the moment, COVID-19 has entered the pandemic category and has impacted communities all over the globe.
Even if your small business is not directly affected — yet — by sick employees/sick customers/school closures, your supply line might be slowed or halted depending on what happens throughout the world. If you live close to a concentrated outbreak area, expect an economic impact (for better or worse, depending on the services you offer).
The best thing to do right now is to keep yourself informed from reputable sources, and do your best to stay healthy — not just for your sake, but for the most vulnerable in our communities who depend on our health for their health.
Short-Term Strategies You Can Implement Right Now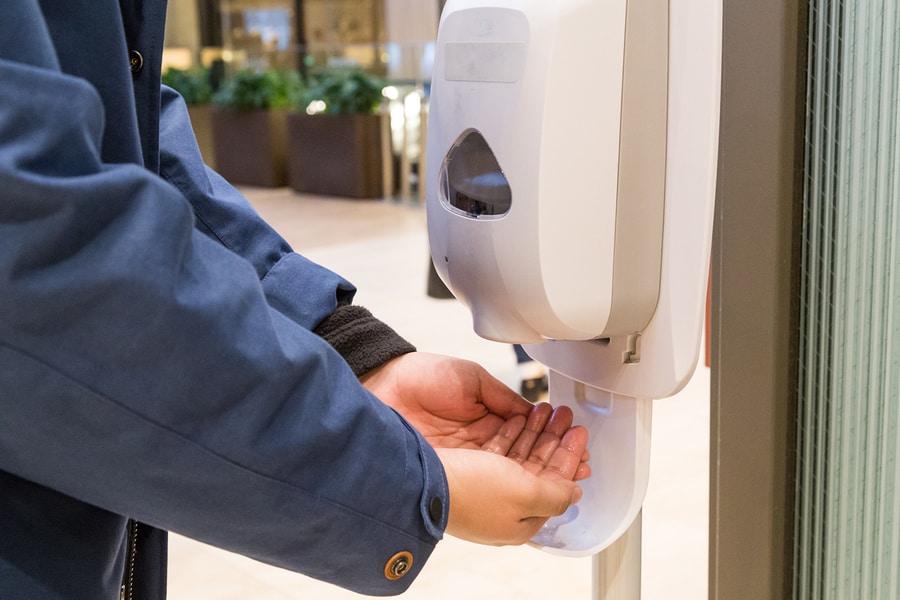 It's important to plan and prepare for things to get worse, but adopting best practices right now in our personal and professional lives may be able to prevent the pandemic from spreading, and that — at this moment– is the aim. Your business decisions should be informed with current and accurate knowledge and not driven from a place of blind panic. Panic helps no one. So, don't panic, and do these things:
Open Lines Of Communication & Be Transparent
Worry breeds gossip, and gossip, rumors, and conjectures are never helpful, especially in a crisis. The best way to prevent gossip is to open up the lines of communication and be fully transparent. If you don't have an emergency plan, yet, be upfront about it. Point your employees and contractors to reputable sources of information and do what you can to mitigate panic for the people who count on you. Talk to HR about developing a streamlined source of communication for worried employees. Be honest. Be empathetic (people are worried). Be proactive, not reactive.
Develop An Emergency Plan
No matter what the emergency, your business needs a plan. For the COVID-19 outbreak, create contingency plans for what happens if:
You or your employees become ill
Schools close for an extended period
Work events are canceled
You cannot receive supplies because of closed borders.
Deliveries are overloaded; supplies cannot be delivered.
Later, when we have weathered this storm, use the time to address your company-wide emergency preparedness for any emergency. If you have a brick and mortar store and the lights go out, do you have flashlights for your employees? Where are your fire routes posted? Is your business insurance updated? If you don't have insurance, look into the options you have for protecting your business in a disaster or emergency. Business Interruption Insurance might cover your losses in the event of a pandemic; check with your insurance company.
Where should employees receive communication about business developments? Who should employees talk to if they are worried about their health plan or sick leave?
Your emergency plan is a living document, plan to revisit it often.
Do Your Part To Limit Community Spread
Community health is important. The COVID-19 virus is caused by close contact with an infected person who may or may not be symptomatic. (There really was a Typhoid Mary who asymptomatically infected an entire community; don't be the 2020 version — what would they call her this time? Corvid Karen.)
Symptomatic employees should stay home and self-isolate. If you are able, allow your employees to work remotely, conduct business meetings in GoogleHangouts or via Skype, and embrace people's choices regarding their own health. (I'm looking at you, guy who wanted to shake my hand and got all awkward when I stumbled away mumbling about not knowing you. We are past the time of handshakes, people.)
We understand that the wider implications of community spread are shuttering businesses, and we know that some small businesses are desperate to stay afloat despite the panic, but at the moment the entire global community needs to unite and exercise virus-related-caution. Allow the flexibility for workers to stay home without penalty if they are sick or need to care for someone who is sick.
If you are keeping your brick and mortar store open during the pandemic, you need to constantly rethink what customers touch/engage with. Keypads and screens are germy places: this virus has the potential to live for up to 9 days on a surface–it's a resilient sucker. How often and how deeply are you cleaning community areas? Make a plan.
What If My City Is Quarantined?
Quarantine can be an emotionally challenging experience: I speak from my own past. In my situation, I was under house-quarantine with instructions to monitor my health, but I was alone and the world continued as usual around me. The first few days were fun and I watched marathons of the X-Files. But by the time I arrived at day 10, I was desperate for human connection and freedom.
A city-wide quarantine could happen if a COVID-19 outbreak needs containment, and that decision would certainly alter any attempts to continue "business as usual." Currently, the quarantine for COVID-19 is a mandatory 14-days in isolation. This might be one of your worst-case scenario events to plan or prepare for. Could your business still operate during a quarantine? Better yet, is there a way your small business could help during a quarantine? What does that look like? (Small businesses that can deliver goods and services might see a business increase, for example. Is there a way to establish a direct to customer pipeline?)
We don't know what is going to happen at the moment, so the only thing you can do is prepare and have a plan in place for quarantine. If you can, pivot to offer delivery and helpfulness.
Expect losses and disruptions, prepare for them, and communicate wholly with your staff.
Why Pandemic Planning Is Important For Your Business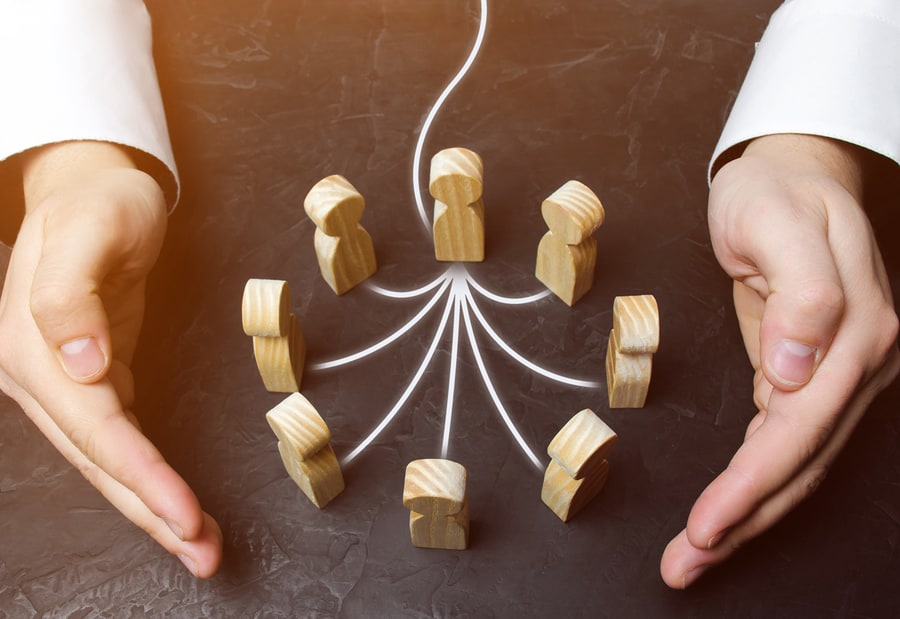 One hot summer day, when my kids were very little, I packed us up for a long walk to a local park. Inside our stroller, I packed a giant first aid kit and some snacks. It wasn't until we were about halfway to our destination and my youngest said he was thirsty that I realized I didn't bring water. We didn't need the 100 bandaids. We needed water.
If you haven't planned effectively for the emergencies or disasters that might occur at your business, you could be left adrift in the middle of a crisis without the right tools. Pandemic planning is important because, well, here we are! This is our current situation and the ripple effects of COVID-19 will be felt for quite some time.
However, any type of emergency planning is necessary for your small business. Explore business insurance, look for ways to reduce potential community spread, have answers for worried employees, and be honest about the impacts an emergency might have on the business.
Think about your geographic area and prepare for the emergency/disaster that might occur and ramp up your plans. Whether it's an earthquake, flood, tornado, hurricane, man-caused disaster, or pandemic, your business should have a plan. You must communicate that plan and ease the worries of those you employ, serve, and meet in the community. In an emergency, we often learn that we are all in this together.
For more information and resources, check out our COVID-19 resources hub. Read The Coronavirus Survival Guide For Restaurants, learn about how the Fed is lowering interest rates to help mitigate economic impact, and see what help is available if you can't make credit card payments now.