Business Twitter 101: Setting Up Your Profile In 5 Steps
UPDATED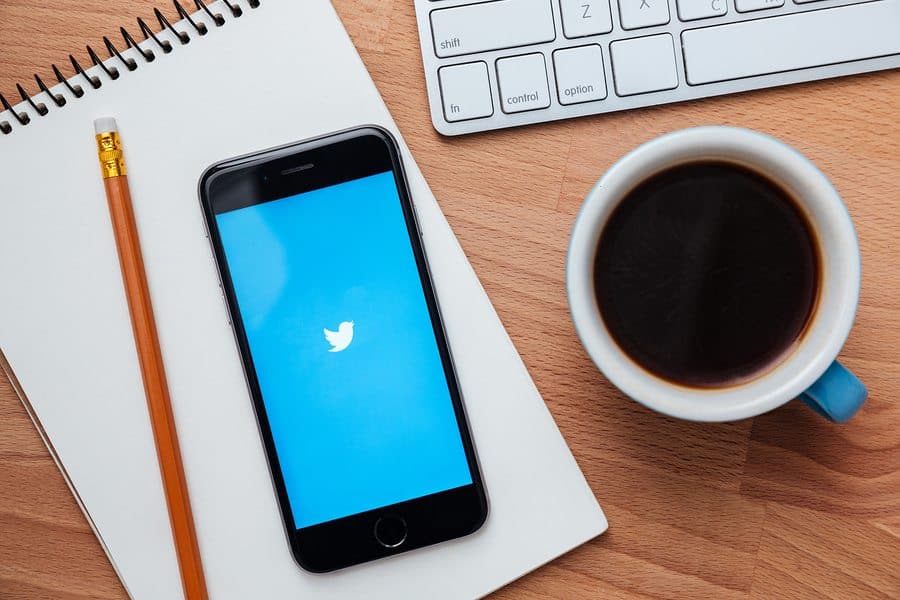 It's a little hard to remember a time when we weren't entrenched in the age of social media. Not only do these networks allow us to stay in touch with our third cousins twice removed in Buffalo and keep a toe in the high school gossip pool, they are also a fantastic tool for small businesses. Business owners no longer need to rely strictly on traditional advertising, word of mouth, or even chance encounters to interact with current and potential customers. The invention of Twitter in 2006 made it possible (and free!) for businesses to gather followers, promote their products, and generally communicate with their patrons en mass.
Now, over ten years later, it is almost imperative to have an online social media presence — if you want your business to be credible, that is. It doesn't matter if you're running a big operation or a small start-up; people generally like it when they have the option to follow you online and keep up with what your business is doing. A strong showing on social media platforms is one of the number one ways to create consumer confidence in your brand.
Building a good Twitter profile can be a bit intimidating, but it is an effective way for you to connect to your customers. In truth, social media has become so important to public perception that having a "bad" Twitter profile might actually be worse than not having one at all.
Follow these five easy steps to set up your business account and you'll be ready to stake your claim in the Twitter world.
Step One: Setting Up Your Account
First things first! Go to the Twitter sign up page. Once there, you can type in your company name and work email and choose a password. Remember, this password is going to be used by everyone with access to the account, so make sure it's secure but not so complicated that no one will ever be able to remember it. You also might want to choose a password that isn't going to be embarrassing to share. (I'm talking to you "Teletubbylover1234".) If you would like some help coming up with a strong password, USA Today has some helpful tips. You will also need to verify your email address so that Twitter can be assured you are not a trolling hate bot.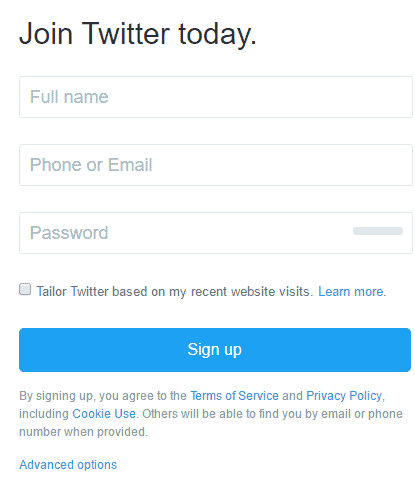 Step Two: Selecting a Twitter Handle
The next step in setting up your account is choosing a username. (When you are initially setting up your account you don't need to worry about choosing the right Twitter handle — you can always change it later.)
When it comes to selecting the right username, there are a few things to take into consideration. First, you will want to select an appropriate handle for your business. It's best, when possible, to use the name of your business (or a variation of it). For instance, if your business is called Mama's Bakery and the handle "mamasbakery" is taken, try something shorter like "mbakerym."
Having trouble finding an available username? You can also opt for a professional handle that relates to the niche market you are after. To illustrate my point (and keep in line with our bakery theme), you could try something like "eatbread" or "yumcake." Okay, those aren't the most compelling examples, but I think you get the idea.
Another thing to consider when choosing your Twitter handle is its length. Twitter allows you only 140 characters to get your thoughts across, so it's vitally important to keep tweets short and sweet. On top of that, if your username is too long it will take up valuable characters for those retweeting your posts or replying to you. (A big no-no in the Twitterverse.)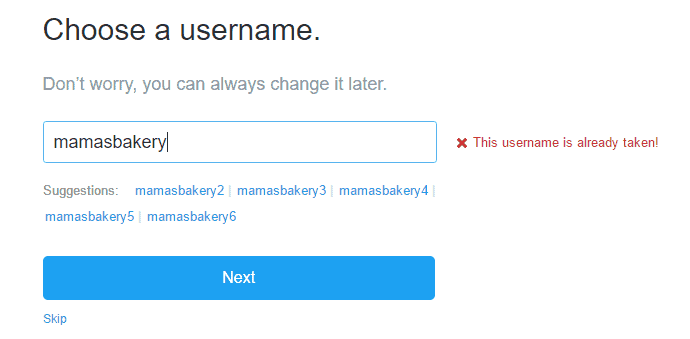 Step Three: Sprucing up Your Profile
If first impressions matter in real life (and they do, believe me), then they really matter online. People will make snap decisions about the credibility of your business based on your profile photograph and a quick scan of your short bio (if they even get that far). Let's face it, humans are visual creatures, so don't be an egghead. Literally! Don't leave your profile picture as the egg avatar. Does the account profile below look like it belongs to a business you'd have much faith in? Probably not.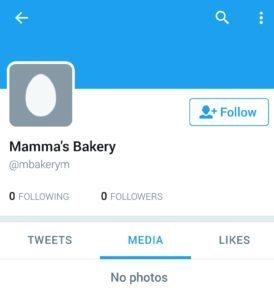 Photos: Choose a clear, easily identifiable profile picture that captures the essence of your business — your company logo or a photo of your shop, for example. Whatever you choose, you'll want to make sure that your profile photo is high quality. You will also want to ensure that the photo fits nicely into a small space and is easy for people to see. That tiny square will not only represent your business on your Twitter profile but will also appear every time you tweet, retweet, comment, or follow someone. While we are on the subject of photos, don't forget to give some TLC to your header or cover photo. This photo should also be of high-quality; it is one of the first things that users visiting your profile will see, so use it to your advantage. You can set up your header as a sort of bulletin board, displaying pictures of your shop, your team, the products or goods you sell, or maybe even a promotion or new deal you're having. Swapping this photo out every now and then can also help give your profile a light facelift. Whichever photo you decide to go with, just make sure it is easy to identify, won't leave customers stumped or confused, and fits well in the space provided. See? The profile below is much more credible!

A Twitter Bio: Make sure you have a strong Twitter bio. This is another place where people make snap decisions about you and the brand you represent, so make sure you really nail down a clear and accurate description of your company. You will not be allotted much space for your Twitter bio, so write wisely. It is also a good idea to include a hashtag or two in this section in front of words that are search friendly. For instance, if the description talks about how the business is a bakery, you could put a hashtag (#) in front of the word bakery. Hashtags provide users with an easy way to search through Twitter and can be very helpful. Just don't put one in front of every word. (Please don't be that person…)
Pin a Tweet:

Pinned Tweets appear at the top of your Twitter feed and are another thing that potential followers will judge you on. Think of a pinned Tweet as an extension of your Bio, an opportunity to show your followers who you are as a business or what your page is about more in depth. You can also use it to promote deals or specials. To pin a tweet, simply select the downward facing arrow on the top right side of your tweet. A small drop down menu will appear and one of the options will be "Pin to Profile Page." To unpin a tweet, simply select the "Unpin from Profile Page" button. Try and reserve pins for important tweets.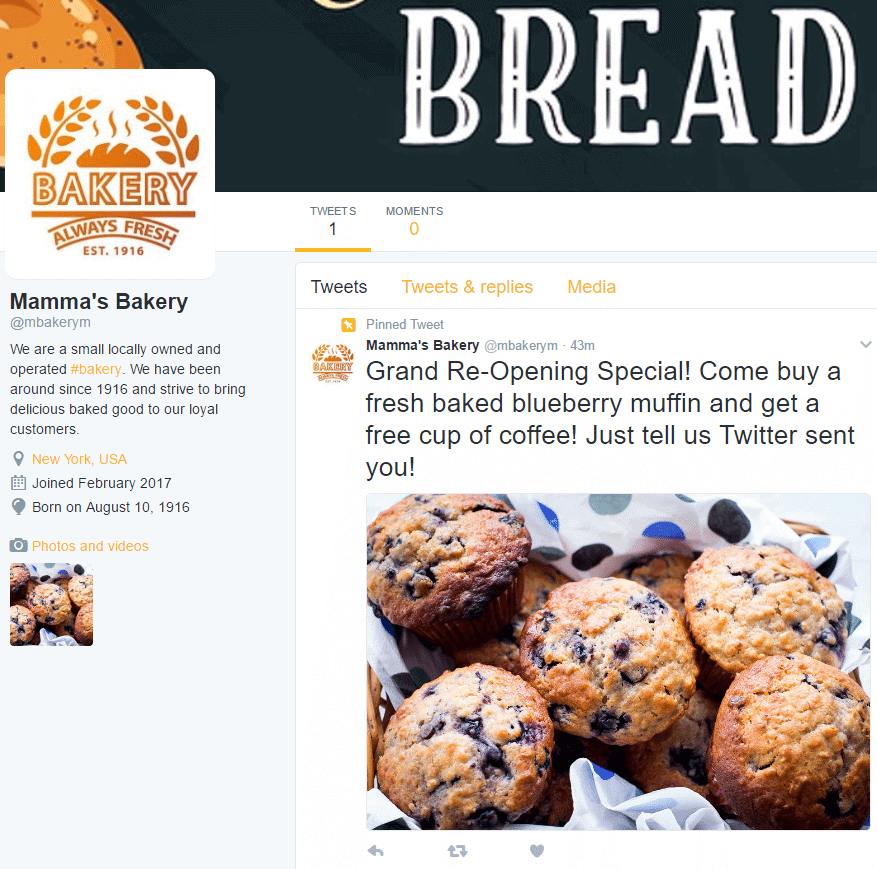 Step Four: Follow, Follow, Follow
Sorry introverts, but being a part of the Twitter world requires that you interact with others. You don't have to be the new belle of the ball, but you should be spending a bit of time on Twitter every day, interacting not only with your followers but with those you follow as well. (They call it social media for a reason, but that is a topic for another blog.)
While being called a follower can have negative connotations in certain aspects of life, this is not the case on Twitter. When you first start out it is important to follow other people. First, it will get your name out there, and second, it will help you to gain your own followers. Twitter operates on a sort of informal "if you scratch my back, I'll scratch yours" ethos. If someone follows you, it is courteous to follow them back.
Start by following the people you know and already have a relationship with. You can also import your email contacts and choose who you'd like to follow on Twitter. Try scouring your LinkedIn contacts and following them as well. While you can follow businesses (and should follow ones in your market), you really want to follow people — active people. (If they haven't tweeted in several months, they aren't worth following.) Also, consider going to your competition's Twitter pages and following some of their followers. Just don't be an "aggressive follower." Twitter will notice and can freeze your account. I would suggest limiting yourself to 100-150 follows per day, maximum. Besides, unless you yourself have a large following, you are only allowed to follow up to 5,000 total accounts. So, essentially, follow people but don't go overboard.
When you first start out, having a 1:1 follower ratio is okay. Eventually, though, you will want to have more followers than followees. Think of your Twitter following as a garden that you need to nurture, prune, and weed. You are eventually going to need to unfollow some people to stay under that 5,000 follow limit (and to maintain a good ratio). Accounts that have no followers and many followees look like spam accounts. (Ew!) Unfollow accounts that aren't active (meaning they haven't been used in the last 15 days or more) or aren't contributing content that you want to see. Just be careful that you don't trip Twitter's unfollowing abuse alert by being an "aggressive unfollower." If you only unfollow up to 20 people a day you should be fine.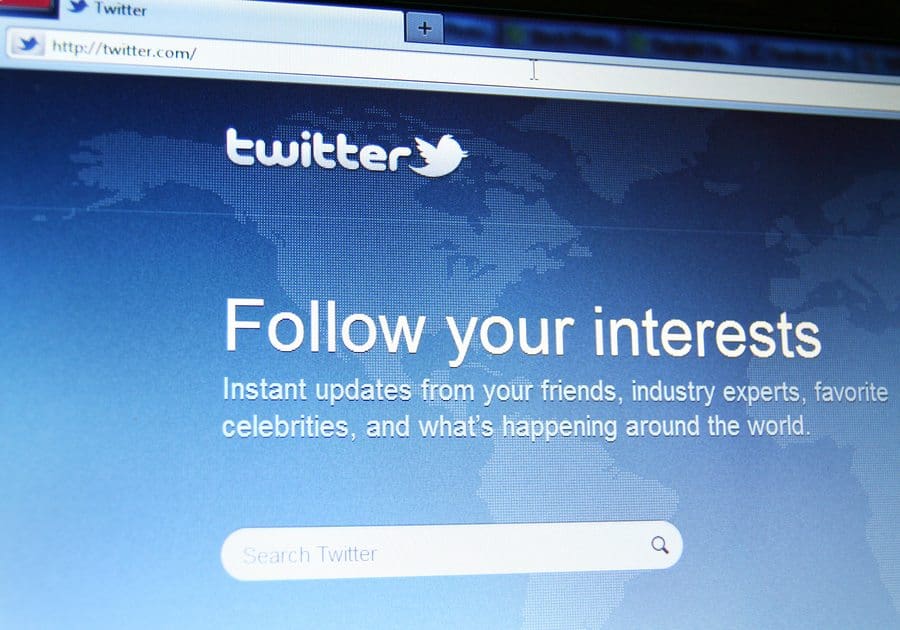 Step Five: Get Familiar With Twitter
As certain celebrities have found out the hard way, a tweet may only be 140 characters, but the internet is forever. Before you send you first tweet, make sure you've spent a little bit of time on Twitter. You don't want to embarrass yourself (or your business) by tweeting incorrectly or saying something you didn't mean to. Understand the 140 character limit, brush up on Twitter lingo and abbreviations, and make sure that you understand the difference between tweeting, retweeting, commenting/subtweeting, following, liking, direct messaging, replies or mentions etc. You will want to know how to employ hashtags, how media works on Twitter, and which kind of tweets work and which don't. Snoop around on the profiles of your competition to get some ideas about how others in your field are using Twitter.
Congratulations! You've followed the five steps and have now successfully set up your business Twitter account. Now you're ready to start unleashing your tweets across the internet! To start out, try committing to spending 30 minutes a day on Twitter. (Download the Twitter app on your smartphone to make tweeting on-the-go even easier.) Let me know if you run into any questions in the comments below!
If you happen to still be in the process of setting up your business and are trying to wade through the overwhelming pool of small and medium software and services, you're already at the right place! From Point of Sale software to Merchant Accounts providers, Merchant Maverick has got you covered. Check out our many reviews, comparisons, and business blog posts, or even get help from one of our consultants!