The Complete Guide To Choosing Online Accounting Software
Expert Analyst & Reviewer

UPDATED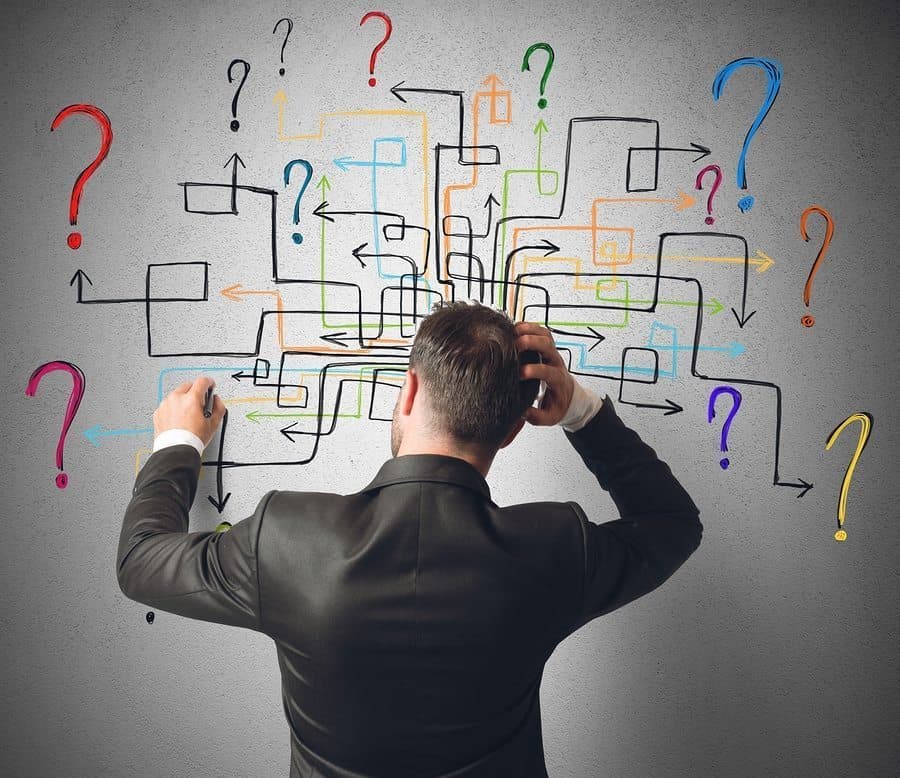 With so many online accounting software systems available, trying to find the right one can feel a bit like being stuck in a maze. Everywhere you look there are endless choices, but where is the way out? How do you decide which software is right for your small business? How can you tell if a cloud-based accounting software is reliable, or if it can do everything you need it to do?
With so many questions unanswered and so much research to be done, it's hard to believe that the quest for an online bookkeeping tool can actually save you time and money. But don't despair – there is a way to navigate the labyrinth. Before you throw in the towel, check out our complete guide to choosing an online accounting software–it is the map that can lead you out of the maze.
First things first.
Do Your Research
As awful as it may sound, do your research. I know, you thought you put your studying days behind you after those frantic, last minute all-nighters in college. But research truly does pay off. Before making any decisions, ask plenty of questions. See what others are saying about a potential accounting software program. And most importantly, take the time to really consider your company. What are the needs of your business? Do you already have a current accounting process to accommodate? If so, what's working? What isn't? Where do you hope to see your company in five years?
Here are five key things to think about while researching accounting software:
How Big Is Your Business?
The size of your business will seriously affect the accounting functions your business will need and thus the kind of software you choose. If you are a larger business with multiple employees, you may want an accounting software that offers payroll functionality and puts zero limits on the number of customers you can have or invoices you can send. If you are an online seller just starting up an Etsy shop, limits on invoices might not be as important for you, and you may require different accounting functions, like inventory management.
Another thing to think about is scalability. If your company is growing fast, you'll want an accounting software that will grow with you. Look at the software's subscription options to see if you can upgrade to a larger plan when needed. Many software providers also limit the number of users a single account can have so be sure your software supports as many users as you need.
What Features Do You Need?
Functionality is one of the most crucial deciding factors when choosing accounting software. This is where thinking deeply about your business will come in handy. What do you need your accounting software to do? Some potential features offered by many software companies include:
Invoicing
Recurring invoices
Automatic payment reminders
Payroll
Time-tracking
Projects/task management
Tax capabilities
Financial reports
Bank recollection
Live bank feeds
Contacts (CRM)
Inventory management
Multi-currency functions
Sales tax capabilities
Estimates/quotes
Import/export capabilities
Billing
Automatic transaction importing
I don't know about you, but I love lists. I have a bulletin board full of post-it notes that boil my life down to a collection of ordered lists. If you're like me in that respect, you should look at the functions above and make two lists–one of functions your company actually needs, and one of extra functions you want. Use this list as a visual guide to keep you grounded in the crazy maze of seemingly endless options; it can help you choose the software that fits your company the best.
Do You Use Cash-Based Or Accrual Accounting?

You'll want to find a software that matches the accounting method you are using. Cash-based accounting records income when products/services are paid for; accrual accounting records income when products/services are incurred.
If you don't know whether your business is using cash-based or accrual accounting, answer this question (borrowed from fellow Merchant Maverick writer Katherine Miller's fantastic article, "How To Choose Accounting Software"): If you send an invoice on June 10 and get paid on July 10, do you count the payment as income for June or July? If you answered June, you're using accrual accounting; if July, you're using cash-based accounting.
What's Your Budget?
For many small businesses budget is the number one factor in choosing an online accounting software. Know how much you are willing and able to spend every month on software. The larger your company or the more features you desire, the more you should expect to pay, generally speaking. Cheaper software comes with fewer functions. However, there are still many relatively feature-rich and inexpensive choices, including some free software options for those of you on an extremely tight budget. Check out our top picks for free accounting/bookkeeping software here.
Note: Consider if there are any hidden fees or costs when budgeting for software. Many UK-based companies charge VAT even for US users. Some seemingly free software programs charge for credit card processing. Others charge extra for customer service.
How Familiar Are You With Accounting Concepts?
Saving money isn't going to do you any good if you're wasting hours and hours hunched over a keyboard trying to figure out your new software. Be honest with yourself about how much accounting knowledge you have. How important is ease-of-use on your list of accounting needs?
If you have previous experience, some of the more complicated software options will be a breeze for you and you probably won't have to worry about this. But you may want to choose a software that uses the accounting terms you're used to (as many online accounting companies pride themselves on eliminating accounting jargon).
If you have little to no accounting experience, no worries. None of us do at first. Just be sure to choose a software that is easy to use, and has a simple interface with plenty of customer support. To figure this out, take advantage of free trails, watch YouTube "how to" videos, and read existing customer reviews.
Next Steps
Once you've spent time carefully considering these five key questions, you should have an idea of the type of software you are looking for, or at least the type of accounting features your company needs. Now the real trick is not getting lost in the maze of Google searches. So where do you begin looking?
I'd recommend taking a look at any of our accounting software reviews that rank 3.5 or higher. You can also talk to some friends or other companies in your field to see what they are using. Or if you have an accountant, ask them for an idea. They'll usually recommend the program they use or will at least let you know what other software is compatible with theirs.
Once you have a few choices in mind and have narrowed it down to maybe two or three, here are some important things to look for. The answers to these questions will help you decide if the company is reliable and a good fit for your business. You can even make a list of these answers so that you can compare each software side by side.
Is It Secure?
With your businesses data accessed entirely on the cloud, I don't need to tell you how important software security is. Most companies have a section on their website that goes over their security procedures in detail. You should check this before anything else. You want to look for things like Secure Sockets Layer or SSL encryption, automatic backup, and secure data-housing facilities.
For more information on security, read our article Is My Accounting Safe in the Cloud?
Does It Have the Right Features?
Once you've determined the company offers adequate security, you can move on to looking at the fun stuff—what can it do?
If you pull out our handy dandy list from earlier, you'll remember that you need to make sure the company offers the features you absolutely need. That's the most important thing, the ice cream in the sundae. Any extra features you want are just the sprinkles and cherries on top.
After a little research, you may realize that you need to do some reevaluating. And that's okay. Maybe you can't afford all of the features you need and must find a way to increase your budget. Or maybe, in order to stick to your budget, you may have to sacrifice a feature you really wanted. Sometimes you may need to actually start over and look for a completely new software option.
What Integrations Does It Offer?
Before you throw a cloud-based software system out the window just because it doesn't have a feature you need, check and see what integrations or add-ons the company supports. Maybe your first choice doesn't have invoicing built-in, but partners with an app like MarketInvoice.
Look to see if the company integrates with payment gateways you are using, like PayPal or GoCardless. And also double check that the company works with your bank.
Does It Have A Mobile App?
If the reason you are choosing online, cloud-based software is so you can keep up to date with your accounts anywhere, anytime, the absence of a mobile app may be a deal breaker. Check the iTunes and Google Play Store before purchasing a software subscription to see if the company offers an app for your device. Also, read the reviews. Just because they have an app doesn't mean it works well.
How's The Customer Service?
This is particularly important for those will little previous accounting experience. Does the company offer email, phone or live chat support? Are there user guides or "how-to" videos to guide you through the set-up process or explain the various features? Is there an active Facebook or Twitter account you can contact for fast support?
You may not think customer service ranks high in the decision-making process, but you'll want solid support if—or rather, when—you need it.
What Are Current Users Saying?
Take everything you read with a grain of salt—it's a concept you shouldn't forget here. After all, negativity bias is a real issue in customer reviews. That said, looking at existing customer reviews can be a seriously powerful tool. It lets you know if the company is reliable or if there are any problems to expect, like bugs or poor customer service.
But don't just scout for the bad reviews. Positive reviews can help you gauge how easy the software is to use. They can also demonstrate how others are successfully using the software, and may have tips or advice that could be helpful to your business.
Oftentimes, customer reviews can also show you how active the company is. Does the vendor listen and respond to customer complaints? Do they update their software often or incorporate customer suggestions into their updates?
A few good places to search for customer reviews are the Better Business Bureau, G2Crowd, TrustRadius, ConsumerAffairs, or Complaints.com.
How Does It Compare to Other Online Accounting Programs?
Once you've seen the functions a company offers, compare those functions and prices to those of other accounting software solutions. Is your choice well-priced? Or do they overcharge for the functions they offer? More importantly, does another company offer the same functions and more for the same cost?
The End Is Near
Now that you've determined what your company needs and have thoroughly researched a few companies, it's time to make a decision. The last (and most important) step is taking advantage of free trials. Test out your number one choice and a few other top few candidates. See if they're easy to use, if the interfaces are appealing, if they really do have everything you need.
If your ultimate selection does not offer a free trial, contact the company and see if you can set up a demo; at the very least, watch videos of YouTube users demonstrating the software.
Most importantly, always talk to your accountant before making any final decisions.
And last but not least, don't worry too much in the searching process. There is light at the end of the tunnel. If you use the suggestions outlined above, you should have a reliable way to navigate the maze of options that await. The perfect cloud-based accounting solution is out there; now it's up to you to find it!