Creating Websites For The Smartphone Generation
Expert Analyst & Reviewer

UPDATED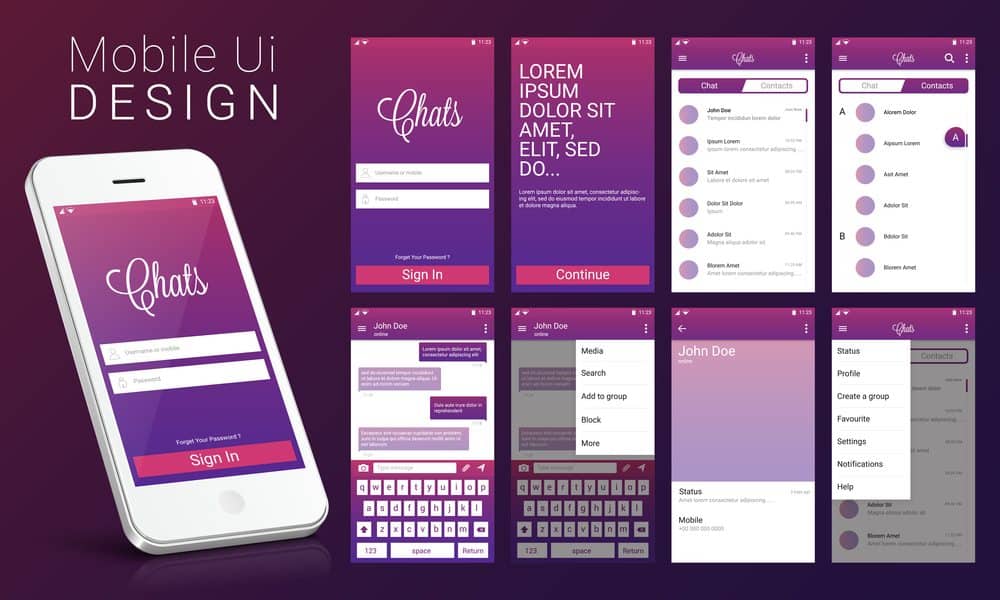 You're probably bored of hearing about the ascendancy of mobile internet use by now. Well, let me bore you a little further: StatCounter Global Stats found that in October 2016, "mobile and tablet devices accounted for 51.3% of internet usage worldwide in October compared to 48.7% by desktop."
The writing is on the wall. Mobile internet use is going to account for an ever-increasing share of internet use heading into the future. This isn't a surprise. You don't have to obsessively follow tech publications to know this. It's readily apparent from observing the culture and public behavior of millennials (and those suspected of being millennials). To paraphrase George Orwell, if you want a picture of the future, imagine a human face looking down into a smartphone — forever.
And yet, what do I see–all too often–when I look up local businesses on my battle-scarred iPhone 6? Dinosaur websites, unoptimized for mobile devices. Indecipherable, opaque navigation. Links that are about 1/8th the width of my fingertip. Flash animations that don't load. These sorry sites represent lost business for each and every one of these outfits.
Don't be left chasing the ghost of conversions past. Build a website that embraces the future. Here are some tips on how to do that.
Design A Nice Landing Page
I've mentioned this before, but a study from 2014 revealed that 55% of web users spend less than 15 seconds on the websites they visit. There's been some quibbling with the specifics of this number, but it's clear that you have a limited amount of time to get people's attention with your website. This is especially true with mobile web-surfing, where the user is subject to all manners of distractions.
You don't want your audience suddenly presented with a plethora of choices as to where to click and what to look at. You want to focus their attention on exactly what you're all about. This gives them a framework in which to further explore your content. That's why a good landing page is key to a good mobile website. Design something with a clear, uncluttered message.
Include Call-To-Action Buttons
To get conversions with your mobile website, place a big call-to-action button on your landing page. Make sure it's a big button with a large font, and don't be afraid to surround it with some empty space. When seconds count, you want to make it immediately clear what you'd like your site visitors to do, and you don't want people to struggle to tap it successfully. When creating a site with mobile users in mind, always keep the stubby fingers of your potential customers in mind.
With some mobile sites, it's all too easy to lose track of exactly where you are and where you wanted to go in the first place. That's because the site creator didn't place enough importance on easy navigation. The more time your visitors spend struggling to get where they want to go, the more potential business you're going to lose.
The hamburger menu is a popular navigation choice for mobile sites, and it may work well in some instances, but many UX experts contend that this old standby isn't discoverable or efficient enough. Hamburger menus make the site visitor perform an action to discover the choices available to them instead of presenting them up front. Consider placing tabs that link to your site pages in a fixed arrangement at the top of the screen for easy access. If you have too many pages for this to work, consider tabs that open up drop-down menus to reveal content suggested at by the tab. You could also build a navigation column along the side of your page that users can swipe into view.
For The Love Of God, Don't Use Flash
Flash is dated, obsolete technology. You wouldn't think this is necessary to state in 2017, but you can still find it festering on websites of a certain vintage like mold on old bread. Flash may have been a reasonable solution a decade or more ago, but, as I've been incessantly reminding you, we're in the mobile age now, and mobile browsers can't render Flash content.
Just say no to Flash. Flash is the gateway drug to cargo shorts, Comic Sans, and hit counters.
If You Use Icons, Make Sure It's Clear What They Do
Vague icons. I've used plenty of mobile apps and websites that are guilty of this. You see an icon on the page, and there's no explanation as to what it does, and its shape doesn't really give you any clue.
Icons can be good. They don't have to be translated, and they save precious space that would otherwise be occupied by text. Universally-recognized icons like search, play video, tap-to-call, email — these are all good. It's when you get beyond the obvious that you can run into trouble with icons.
Never Make People Pinch The Screen To Zoom In
We've already discussed the short attention span of your potential site visitors. How much time do you think people are likely to spend zooming in to read too-small text on your mobile site?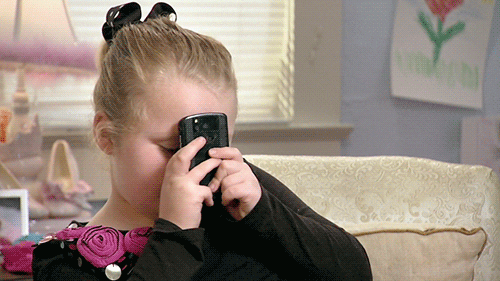 When I have to pinch the screen to zoom in to read something on my phone, I end up accidentally clicking something and closing the browser window out of frustration. Sometimes I get so frustrated with small-text mobile sites that I put away my phone entirely and just sit there, watching the boring road as I drive.
I jest, but you get the point: Don't make people zoom in to see anything on your mobile site. People will just use their precious seconds browsing your competitor's site instead.
Don't Place Your Links And Buttons Too Closely Together
This is another instance where it pays to remember that a good deal of your site visitors are using their fingers, and not a mouse, to navigate your site. Most people aren't surgeons; their fingers are not precision tools. Take this into account when designing your site. Space out your links and buttons so people won't get frustrated with errant taps. People who unwittingly find themselves loading an unwanted link may well not give your site a second chance.
Don't Use Interstitials On Your Mobile Site
Far be it for me to tell you how to monetize your website. Just know that if you use interstitials (full-screen pop-ups) on your mobile site to try to get sign-ups for your mailing list or what-have-you, Google will penalize your site in its search rankings. Large overlays are particularly disruptive to the mobile browsing experience, If you want mobile visitors to sign up for your newsletter, Google suggests using a banner instead.
If Your Site Contains A Contact Form, Keep It Short
There are a number of reasons why you might wish to solicit feedback from your mobile site visitors with a contact form. Just realize that they aren't likely to complete it if it has too many fields to fill out. If you can, just ask for your visitor's email address. If you must include other fields in your form, see if you can let visitors use autocomplete to cut down on the amount of text they'll have to enter. You'll be rewarded for your consideration with more conversions!
Use Google's Tools To Check Your Mobile-Friendliness
In 2015, Google started using mobile-friendliness as a means of ranking sites in mobile searches. Thankfully, Google makes it exceedingly simple for people to check the mobile-worthiness of their websites. Google's Mobile-Friendly Test is a quick way to get your site checked for mobile no-nos. Just paste your URL in there and let 'er rip.
What's more, Google's Search Console has a "mobile usability" section you can use to identify any lingering mobile issues with your website.
Final Thoughts
Mobile is here to stay. If you don't want your business to reek of irrelevancy, you need to make sure you put your best face forward with your website. With mobile traffic accounting for an ever-larger proportion of total internet traffic by the day, you can't afford not to take mobile-readiness seriously. You don't want your Flash-ridden relic of a website to become the laughing stock of the internet. Although, I suppose that's one way to go viral.
If you're looking to use a website builder to create a good mobile website, this article will point you in the direction of some solid options.