Cynergy Data Files Chapter 11…Ouch!!
Founder

UPDATED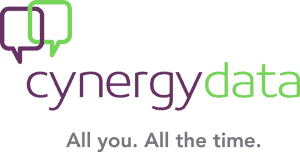 I was surprised to see this one coming. Probably because they appeared more profitable than they actually were.
In an affidavit, Moore, a senior managing director of CM&D Management Services LLC, said he was hired after Cynergy discovered accounting errors in March 2009. He said these errors misstated revenue and expenses for 2007 and 2008, leading to a substantial drop in earnings following a restatement.
Makes me wonder if it was a real mistake.
Anyway, looks like the private investment firm ComVest will be taking over from here. ComVest owns controlling interests in a few other Bankcard companies like; Pipeline Data, CardAccept and SecurePay to name a few. They're obviously not newbies in this arena.
For those of you that are merchant's of Cynergy, don't sweat it, they'll be conducting business as usual. And once the deal goes through, which it probably will, ComVest will continue like nothing happened.
However, I would look into this whole "accounting mistake" if I was you. If they intentionally fixed the books to show higher gains, then we're dealing with a big problem here.