The Dangers Of Stacking Small Business Loans
Expert Analyst & Reviewer

UPDATED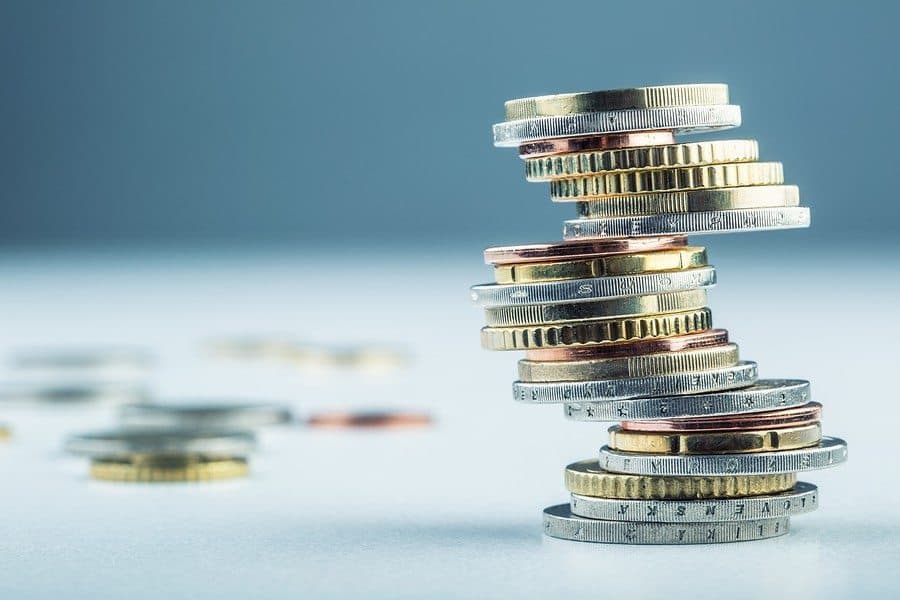 At the risk of stating the obvious, companies need capital to grow. Often, businesses, especially of the smaller variety, do not have access to the capital that they need when they need it. Thus, the time-honored tradition of lending money — business owners can borrow the money they need and then pay it all back, along with a nice fee to make it worth the lender's time and money.
Unfortunately, as any entrepreneur or small business owner knows, getting capital isn't as easy as it sounds. For a number of reasons (ranging from no business history to no collateral), many lenders won't lend to small businesses. With those lenders who will, the fees can be expensive and the borrowing amounts quite small.
Some merchants are tempted to accept multiple loans from different lenders at the same time to get around the issues involved with obtaining a loan. This is called stacking, folks, and it's a bad idea. Here's why.
What Is Loan Stacking?
Stacking is the act of accepting multiple loans or advances at the same time. As a result, the borrower winds up making payments to multiple lenders. This problem is primarily prevalent in the merchant cash advance/short-term loan industry.
I want to be clear here: there are a few very good reasons a merchant might have multiple loans at once. For example, you might get a loan to expand to a second location and then discover you need more capital to advertise and promote the new location. In this situation, accepting two different advances is not the best way to resolve your problem, but it's unlikely to destroy your growing business.
The real problem arises when you find yourself in situations like these:
You accept additional capital just because it's offered
You accept capital because you're struggling to make payments on other loans
We're not talking about just one or two loans either. If you're really determined and hook up with the wrong people, it's entirely possible to stack five or six loans and advances on top of each other.
Stacking is a problem for a variety of reasons. Lenders generally don't like it because the more loans you take out, the riskier your business is. That increased risk is not what they signed up for.
More importantly, stacking is a bad idea for you because the more loans you have out, the more your revenue is going toward repaying these lenders. Merchant cash advances and short-term loans are already expensive forms of financing. Doubling or tripling what you already have to pay is, to put it mildly, not a good idea. The more loans you accept, the more precarious your financial health.
How Loan Stacking Happens
There are a couple of ways that loan stacking can happen.
In some cases, you may have the misfortune of dealing with a predatory lender that uses high-pressure or dishonest sales tactics to convince you to take on more debt. Beware "special offers" that appear shortly after you've begun paying your loan back.
In other cases, it may be a mistake you make yourself. You may, for example, need more money than any single lender is willing to offer you. While most honest lenders keep an eye out to make sure their prospective customers aren't servicing too many other loans, their information may not be up to date enough to catch borrowers who apply for loans in rapid succession. In this case, the onus is on you not to take out more loans than you can service.
Is Loan Stacking Illegal?
The short answer is "no," but there's a caveat to that. Because loan stacking can potentially involve at least one party who is engaging in some fraudulent activity (falsely reporting the number of loans being serviced by a borrower, for example, or identity theft), there may be situations in which loan stacking is a symptom of unlawful activity. In general, it's good to remember that a loan is a contract, which means the law can become involved if shenanigans have taken place.
Why Stacking Loans Could Hurt Your Business
There's a reason why the lending world frowns on loan stacking. Each loan you take on increases the debt burden on your business, which, in turn, increases the likelihood of default. Remember that each lender assessed your risk for a single loan, even if you got multiple offers. Taking on a second loan likely means that you are taking on more debt than most lenders would think you could reasonably pay off. At the very least, your cash flow will suffer.
Even if you're able to keep up with your payments, having multiple loans with multiple lenders increases the amount of bookkeeping you have to do and increases the chance you'll make errors.
Finally, stacking loans may violate the terms of your loan contract, which can force your loan into default. This is because lenders often file blanket liens on your business assets as collateral. Stacking loans can create competition for those assets. Because of this, many lenders will prohibit borrowers from stacking loans as part of their contract.
Alternatives To Stacking
So what do you do if you need more money than your initial loan can provide? Luckily, there are several options you can pursue.
Refinance Your Loan
Refinancing means taking out a new loan to pay off existing loans or other debts. If that sounds counterintuitive, think of it this way: you're struggling with a high-interest loan from a time when you had a poor credit score, but now you qualify for a loan with superior terms. You can use the new loan to pay off the old loan and effectively lower the amount of money you'll be paying for the initial loan. Learn more about refinancing your debt in our complete guide.
We no longer live in a time when the only options for financing are a bank loan or a merchant cash advance. There are scores of online lenders that might be able to refinance your merchant cash advance(s) with better rates and fees.
Ask Your Lender For More Money
Many lenders are more than happy to extend you additional credit, especially after you've paid off a decent chunk of your principal. Just be wary if you're dealing with a short-term lender or merchant cash advance company. If they don't waive the remaining fees of your existing loans, you can end up stuck in a costly situation known as double-dipping.
Get A Line Of Credit Instead
Many business owners try to use merchant cash advances as if they were a line of credit. Why do that when you could have the real thing? Lines of credit work like credit cards: when you need a bit of extra cash (to make payroll, for example) take it out of your line. You only have to pay interest on the money that you need, and the capital is always there when, and if, you need it.
Final Thoughts
No matter how tempting it might be, stacking is generally not the best solution for your financial problems. If you're having trouble making repayments, taking on another loan is not the best answer. Likewise, if you need additional capital, try refinancing your debt with a larger loan. Merchant cash advances and short-term loan money are already expensive. Don't make it harder on yourself.
Need capital? Take a look at a comparison of some of our favorite online lenders.