The 6 Best eCommerce Marketing Strategies To Increase Website Traffic
Expert Analyst & Reviewer

UPDATED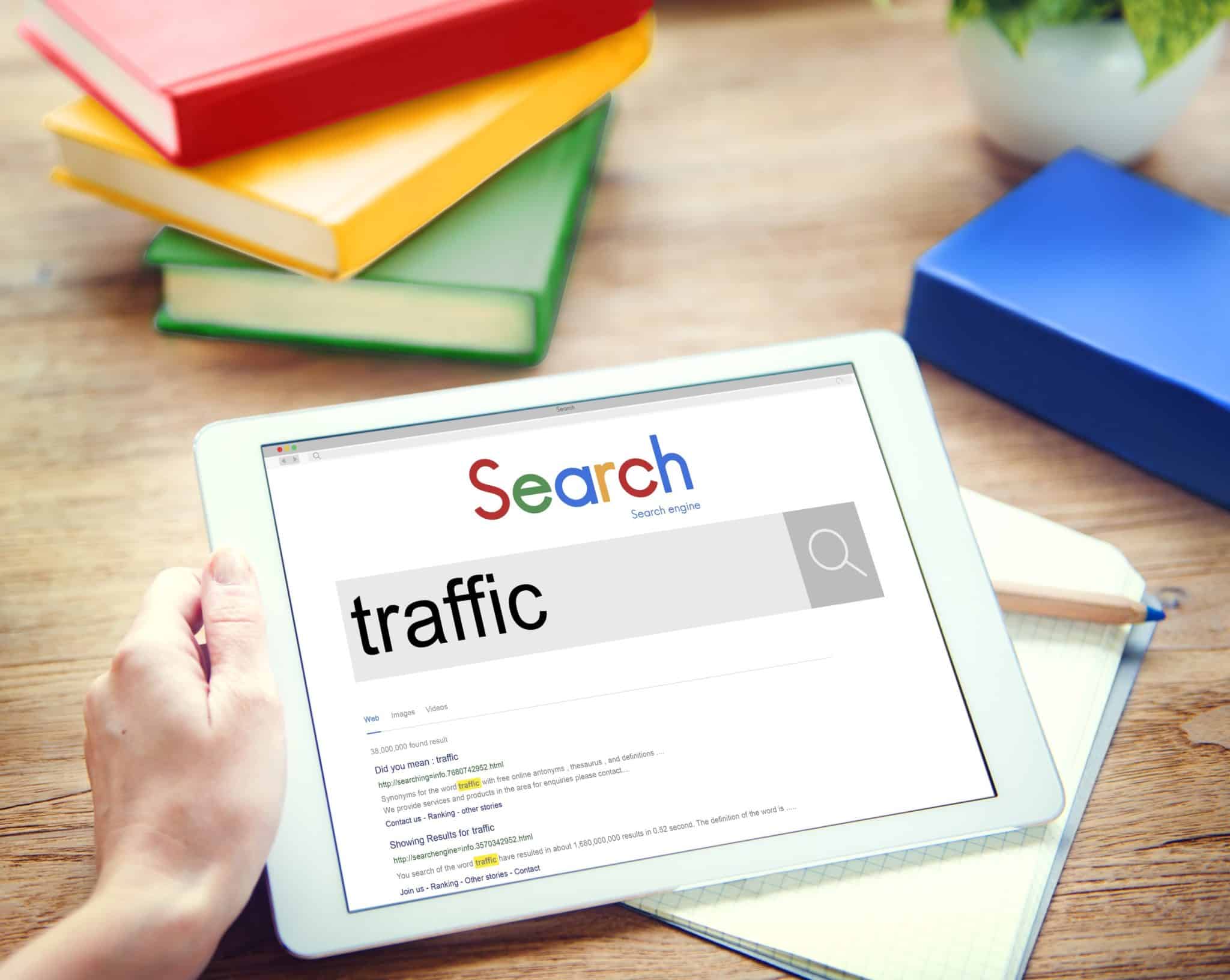 If you own an online store, you may have seen how the rising popularity of eCommerce has resulted in a record-breaking amount of online shopping. That's the good news. The not-so-good news is that now there are more online stores than ever before, and they're all vying for your customers' attention. And with so much competition, it can be difficult to stand out from the crowd!
You've got a handle on the basics of eCommerce marketing. Now are you ready to test some high-level tactics to draw more traffic to your site? All it takes is a little planning and the will to build a multi-faceted marketing strategy that includes search engine optimization, social media marketing, email marketing campaigns, and more.
Need help getting started? Take a look at these top-rated strategies to see how you can increase website traffic and build your online eCommerce success.
How To Increase Website Traffic With Best Practices & eCommerce Marketing
You need a smart approach when your goal is to increase website traffic, because there's no one-size-fits-all strategy. However, any business can benefit from revisiting these basics — and then taking the next-level steps outlined below:
1. Effective Content Marketing For eCommerce
Content marketing is a strategy that offers multiple creative ways of connecting with customers in ways they find valuable. The content can include blogs, videos, ebooks, infographics, tip books, or anything else you can deliver to customers to help them make better use of your products and services. The key to finding success with content marketing is making sure the material you create and share has actual value. Here are some tips you can use for different types of content:
Maintain A Quality Blog
If you choose to use only one form of content marketing, it should be a blog. Regular blog posts can deliver a whole range of benefits to your business. Among the many reasons your business needs a blog, one of the biggest is that when you offer your readers access to useful, free content, you give them a reason to share your site with others. In addition, regular blog posts can help get you on the map in terms of SEO. That's because blogs create more content for a search engine to grab onto. Additionally, your site will be viewed more often, and therefore, search engines will see it as more relevant. Fortunately, it doesn't take much effort to set up a blog. Many top website builders have built-in blog capabilities; if yours doesn't, it's easy to create a WordPress account and link it to your current site.
Create High-Interest Videos
Research gathered by Insivia shows how important video content can be to your marketing strategy. Social videos generate 1200% more shares than text and images combined, and your business is 53% more likely to make it onto the first page of Google search results if you use video on your website. Video is that powerful for search engine optimization.
It's worth your time to try your hand at creating videos that deliver content your customers will value. If you can, aim to create a video that appeals to your customers' sense of humor or sentimentality. Try to entertain instead of just promote. But what should your video be about? Here are some ideas to kickstart your imagination:
A how-to video that shows how to use your product or solve a related problem
A video about the history surrounding your product
A video about the science behind your product
A video featuring people trying out your product. Reaction videos do well on social media.
Essentially, if you can think of a topic that inspires curiosity, make a video about it. Spend some time cruising through YouTube's trending videos to find out what format works, then do it yourself. Once you get your feet wet with video content, set a stretch goal and take advantage of YouTube Live or Facebook/Instagram Live. Script your video first, then interact with customers as they comment in real-time, for even stronger engagement.
Write Relevant eBooks & PDFs
We suggest starting off your content marketing strategy with a blog, but once you have that under control, you should start to think about giving customers information of lasting value. That means downloadable ebooks and PDFs that give provide an in-depth dive into the material they need to master.
Just check out this Content Marketing Cheatsheet PDF from Marketo. It's a handy two-page guide to content marketing that is both useful and easy to read. And although the company that made this PDF isn't advertising itself in flashing lights, I can easily see at the bottom of the page that the PDF was written by Marketo, an Adobe company. That one logo, combined with rich, useful information, makes me more likely to return to this site, either for more downloadable resources or for their paid services. In return for this valuable content, I willingly gave Marketo my name, email addresss, and other basic contact information. That's a pretty good trade-off! I have some highly valuable marketing information, in a useful format, and Marketo can use my email address to bolster its contact list for the next marketing campaign.
2. The Best eCommerce Email Marketing Tactics
It's hard to think of another type of marketing campaign as successful as email marketing, where you can see results worth $38 for every $1 you spend, according to Hubspot Marketing. That's an incredibly high return on investment — about 3800% — meaning you really can't afford not to include email marketing in your campaign as you ponder how to increase website traffic.
Of course, only well-designed campaigns can expect to see that incredible ROI. Take a look below for tips you can use to create a great email marketing campaign:
Write Attention-Grabbing Subject Lines: Your email's subject line shouldn't include exaggerations, but it should show a little personality. Don't be afraid to include an emoji now and then, because that simple addition can increase your open rate by as much as 3%. Just don't go overboard, and start with a small A/B test before you go all in.
Be Personal: Personalizing your emails can have a big impact on the recipients. Set up your email marketing software to use your customers' names within the body of your text, and use customer segmentation to send relevant emails to different customer groups.
Be Entertaining: Chances are, your customers aren't as interested in your products as you are. Instead of sending out yet another email about your product's features, create an email that you know your customer will want to read. Think about who your audience is, and write an email that's relevant to their lives.
Take Advantage Of Auto-Responders: Many email marketing integrations offer auto-responder features that let you send an email automatically based on a number of triggers. Program your own auto-responders to send an email when a customer signs up for an email list, when they make a purchase, when an order ships, and so on.
Pay Attention To Readability: No one wants to read a solid brick of text. Break up your messages to make them easier to digest. Use bullet points, color blocks, and buttons to make your emails easier to skim.
Don't Forget Mobile Responsive Design: Make sure your emails can be read easily no matter what device your customers read them on.
Include A Call To Action: The point of the email should be obvious to your customer. If you want them to follow you on social media, include a useful "Follow" button in the email. If you want them to download a PDF eBook, include an attachment. Make it easy for them to complete the action you want them to take.
Conduct A/B Testing: We recommend that you continually use A/B testing in order to discover what drives conversion in your customer groups. A/B testing is when you create two emails and send one email to one half of your customer base, and the other to the second half. Find out which type of email leads to the highest click-through rate and move forward from there.
These are just a few of the basic rules of email marketing.
3. Tap Into Influencer Marketing For Free Website Traffic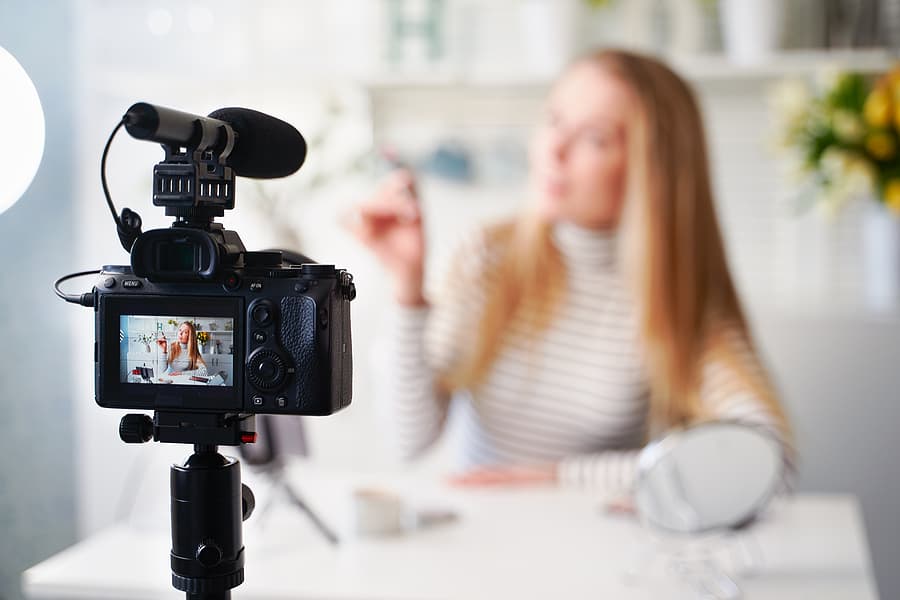 Influencer marketing has a mixed reputation, with celebrities charging astronomical fees and every blogger and minor public personality looking for opportunities. So is it worth pursuing an influencer as part of your marketing strategy to increase website traffic? We think it's still possible to get good results from the trend, as long as you proceed cautiously.
If you spend any time at all on social media, you've run across influencer marketing. In fact, it's so common these days that you might not always recognize it for what it is when you see it. Because influencers often have strong connections with their audiences, many followers feel they're simply seeing product recommendations from a trusted friend. And that's why influencer marketing is worth exploring.
In fact, influencer marketing is a successful strategy for many businesses. A recent study showed that 89% of surveyed business owners say that ROI from influencer marketing is comparable to or better than other marketing channels. So how can you get started with influencer marketing? Here are a few simple steps:
Choose A Platform: Consider your brand's target audience, and look into the social media platforms they use. If you market to Millennials and Gen X, look for influencers on Facebook. If you market to Gen Z, look into YouTube, Instagram, SnapChat, and TikTok.
Find Influencers In Your Niche: The best approach to finding an influencer for your products is to look for someone who shares your audience. Your products will have the biggest impact on followers who are already interested in your niche. Look for someone who shares the same brand values and who interacts with the same customers you are targeting. Check out potential influencers' social media feeds, looking for someone who posts regularly and gets a lot of legitimate comments, "likes," and shares.
Consider Your Budget: Pricing for influencer marketing posts range dramatically, depending on the type of content you sponsor, as well as the influencer's current following. Be reasonable with the amount you have to spend on a sponsored post. For example, if you only have a few hundred dollars budgeted, try looking for someone with fewer than 10,000 followers. You can create a successful influencer campaign on a small budget: Although you could devote millions of dollars to the effort, 15% of companies that use influencers spend under $1,000 per year on the strategy.
Reach Out With An Offer: Many experienced influencers list contact info for brands within their bio. Look first for formal contact information, and if you can't find it, reach out via a direct message within the app. Express your interest in setting up a partnership, and be specific about what sort of content you'd sponsor and how much you can offer.
Track Your Success: One of the easiest ways to check on your investment is to require your influencer to post a specific hashtag when promoting your business or products. You can see how widely that hashtag spreads. You can also create a special offer for customers who see the influencer's posts. Just be sure to capture those customers' contact information as they redeem that offer!
4. Increase Website Traffic By Re-Engaging Your Current Customers
Marketing wisdom says it's always easier to retain an existing customer than to gain a new one. It's cheaper, too! Increasing retention by just 5% can actually increase your profits by 25% to 95%, according to research by Bain & Company. Interacting with your current customers is also a no-cost method for increasing website traffic. Here are a few different ways to do so:
Build On Word-Of-Mouth Recommendations: Encourage current customers to tell others about your products. Use special offers or a one-time discount to incentivize customers to share their views.
Share The Discount: Create an online coupon that customers can share on their social media pages.
Ask Their Opinion: Each shipment you send out should include a note encouraging customers to visit your website to post a review of the product they just purchased. You could also invite them to post online a picture of themselves using the product, accompanied by a special hashtag that you share. You can share those photos and posts on your own website, creating a double benefit without investing a penny.
Reward Loyalty: Let's face it, your customers like getting special offers like free shipping and discounts. But you don't have to give away anything for free — if you create a loyalty club and use it to funnel benefits to your most loyal buyers. Call the club whatever you like — so long as you gather members' contact information and use it as a free method of marketing to them in the future. Include a referral link, too, and give something special to customers who send new buyers your way.
Look For Second Chances: It's a bummer when customers visit your site and leaves without buying, especially if they put some of your products into their shopping cart but left without completing the sale. You can relieve your disappointment by seeing the lost sale as a second chance opportunity. Many eCommerce platforms have abandoned cart recovery tools built-in; if yours doesn't, it's worth buying a plugin that allows you to capture information about abandoned carts. You can even set up an email campaign to go out to those shoppers, offering them a reminder or an incentive to come back and complete the purchase.
5. Post On Social Media For Free eCommerce Marketing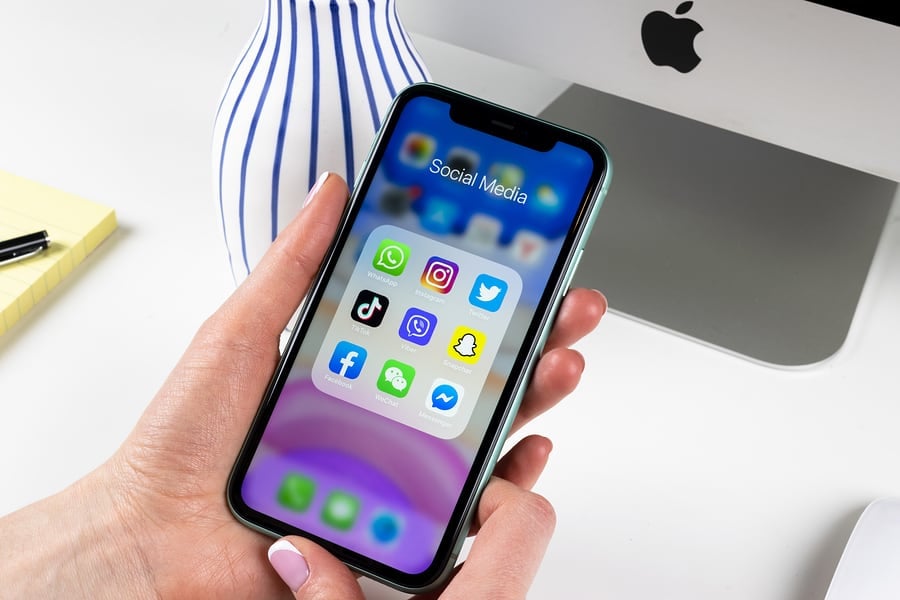 Social media marketing is one of the fastest-growing and most powerful marketing strategies you can tap into to increase traffic to your website. Even better: It's a no-cost marketing method! But how do you harness the power of social media to direct potential customers to your site? The key is regular, quality interaction. That means staying active. We recommend that you post at least once a day — although some experts recommend that you post up to three times daily. We recommend that as an upper limit, so your posts don't start to overwhelm or annoy your target audience.
Adopt these strategies to add punch to your social media posts:
Leverage Buy Buttons & Shoppable Posts
Wouldn't it be great if you could turn social media "likes" into sales? Guess what — you can! "Buy now" tools like embeddable buy buttons and Instagram's shoppable posts make it easier to gain conversions from your social media work. By implementing those tools, you let customers view your products on social media and then easily navigate to your website, where they can buy those products!
Link Your Channels
More and more, eCommerce sales are taking place not just on a single sales site, like an online store. Your sales are happening wherever you interact with customers. So some shopping cart platforms are making it easy to facilitate those sales. Any time you interact with customers, you can add one-click sales potential.
For example, Square Online's Checkout option lets you add a link or a button anywhere you post or write text aimed at customers. They'll be taken directly to a simple checkout page, meaning you can take payment via email messages, social media, blog posts, and anywhere else you can think of.
Shopify's Sales Channel delivers the same benefit by allowing you to link your online store, Facebook shop, Instagram posts, and Amazon listings. You can add a buy button to your website or blog (including integrations with WordPress and Squarespace). You can even use Shopify Sales Channel to add sales links to your customers when you communicate via Messenger or Shopify Ping.
Add Value With Each Post
Before you publish each post on your social media channels, ask yourself if the post has value for your audience. Each update, video, image, and blog you share should deliver something useful, informative, or entertaining to your customers, without seeming like a coercive or repetitive sales pitch.
SnapRetail advises a 60/30/10 rule for posting on Facebook that applies to other social media sites as well: 60% of your posts should be resources for your customers. For example, if you sell children's shoes, that could mean a video explaining how to determine shoe size. Another 30% of your posts should support your brand, perhaps through pictures of some new products or information about an upcoming sales event. The final 10% of your posts, should share other people's content. That could mean sharing a customer's post about your product, with permission, or even promoting another company that offers products that complement your own.
6. Search Engine Optimization
Given the fact that about a third of all eCommerce traffic comes from search engine results, you can't ignore the effect Search Engine Optimization has on your profitability. If you want to draw new customers to your site, start with solid SEO practices.
Unfortunately, thanks to Google's ever-changing algorithm, it can be difficult to identify which SEO strategies will work best for your site long-term. Still, it's smart to focus on a few tried-and-true strategies that you can implement without completely re-designing your site. If you're not already on top of these elements, here are a few you can start with:
Write Original Meta Tags
Meta tags are page descriptions that help search engines (and potential customers) determine whether your site contains pertinent information. Meta tags should be a few sentences long and contain keywords. If your meta tags match up with a customer's Google search, Google will use that meta tag as your page's snippet, or the short paragraph listed in the search results.
Here's an example of a snippet. Notice the bolded words that match the search terms. That's what you want your potential customers to see in your meta tags. So think about how customers search for products like yours, and include those words in your meta tags.

Create Long-Tail Keywords
Long-tail keywords are multiple specific keywords strung together. An example is "dog food chihuahua puppies." These keyword strings are typically less competitive than more general keywords (for example: dog food).
However, when you use long-tail keywords, you are more likely to rank in search engine results pages. You are also more likely to draw in customers who are actually looking for your products and ready to buy. Say you're selling a wide variety of vintage shoes. If you use "Suede shoes" as the keyword for one of your products, you're going to rank very low in search engine results, and the people who end up on your site may not be your target demographic. But, if you write "Suede boat shoes vintage" as your keyword, you'll not only rank higher but also attract the type of person that wants to buy your vintage shoes.
Grab Customers' Attention With Title Tags
Title tags are HTML elements that specify a webpage's title. They're one of the first things people see when they search with Google. If you're using an online sales platform like Shopify or a website builder like Wix, your title tags will be generated automatically. You can edit those tags to improve them. Every page needs its own title tag, so you show up in more online search results, and each needs to be short — no more than 70 characters. Include your most important keywords to improve search engine rankings.
Optimize Images With Alt Text
Photos are critical to online selling, so you must use them. But not all customers can see your images. Some customers may have a visual impairment, while others may have limited connectivity that slows photo uploads or be too impatient to want for photos to load. So you need to include alt text for every image on your website. Alt text refers to words that will appear in place of images on the user's screen. Don't load alt text with keywords; instead, describe concisely what the photo shows. Limit alt text to 125 characters.
These are four strategies you can put into place today to improve your SEO efforts. Of course, there's a lot more you can do. If you're interested in optimizing your site for Google searches, I recommend taking a look at Google's beginner guide to SEO. It's got lots of useful tips, written in plain English, and examples that you can use to revamp your SEO.
Getting Started With eCommerce Marketing & Increase Your Web Traffic
Though the future is always uncertain, online shopping shows no signs of stopping or slowing. If you're ready to tap into the growing success of eCommerce in 2021, you'll need to beef up your current marketing strategies.
Try out a few of these eCommerce marketing techniques outlined here. When you see traffic starting to pick up, keep at it! Analyze, analyze, analyze, whether via sales analytics built into your eCommerce platform or via Google Analytics, which is free at its lowest tier.
You can choose from a mix of no- or low-cost strategies and paid campaigns. When you see what's working, use that knowledge to refine your budget so you can keep crafting a better marketing strategy. The key is to make the most of every customer interaction, wherever it occurs, and do your best to increase website traffic and drive more sales.