Effective Methods For Loyalty Programs
UPDATED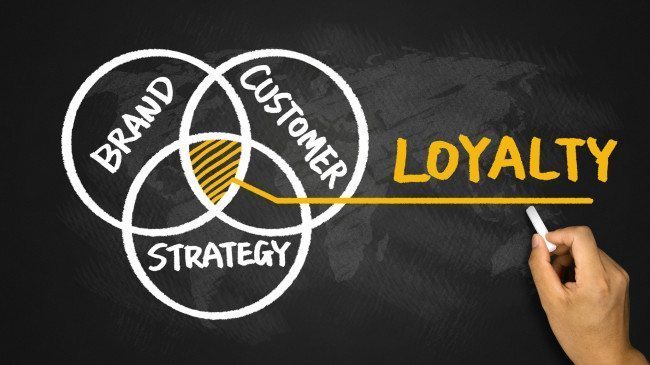 The Many Faces of Loyalty Programs
There are several different methods available to create a loyalty program. Take a quick peek at the Google Play or iTunes app stores and you'll see dozens of apps designed to influence customer loyalty. Offerings range from coupons and discounts to games and point systems. Each method has its merits and downsides, and not all methods work well for every business. In this article, I'll be breaking down some of the more common methods, and a few less common ones, to illustrate how each method works.
When considering a loyalty program for your business it's important to know that even with a full set of bells and whistles, a program can't replace quality products and service, nor can it produce your passion and drive. It's up to you to animate your program and make it something dynamic and fitting for your business. That being said, what successful loyalty programs do is make your job easier. Consider installing a wall mount with a drill versus a regular screwdriver. Neither can accomplish anything without you, but one makes the job easier than the other. I hope you'll continue reading to find out which method (or methods) could be your next drill.
The Buy "X" get "Y" Method

Merits. A Buy "X" get "Y" method to loyalty offers simplicity. If your customers make a specific purchase a certain number of times they receive a reward in return. Multiples of five are common purchasing parameters, and the reward is often the same product offered for free or at a discount (i.e. buy 10 donuts, get 11th free). This straightforward method to tracking loyalty can increase repeat traffic and is tied directly to revenue, since your customers have to continue to buy "X" in order to get their reward. The use of a punch card program helps you and your customers keep track of purchases and rewards. While the act of actually punching a physical or digital card is common, it isn't necessary. So long as you have a method in place for counting "X" and offering "Y" the program is usable, be it punches, points, or purchases.
Example. Pinkberry offers a simple loyalty program for customers who sign up for the rewards card. After every tenth purchase, cardholders get a free yogurt. Simple! Pinkberry also offers a free yogurt on a cardholder's birthday. Rewards expire after 30 days, and customers who register with an email address can receive additional promotional offers.
Downsides. This method can be very bland and generic, so you'll need to be a little creative in order to differentiate your program. If you're using a digital program, find out what kind of features are available to you to help you stand out from your competitors, especially if they use the same loyalty method. Some good features to consider are promotional features that allow you to offer double punches, or additional rewards. Tiered systems are also a great way to diversify your program and encourage continual use. Having an awesome product or service also helps. If you're a coffee shop surrounded by coffee shops, try standing out with unique customer service, personalized products, or daily promotions. You'll also want to consider features that give you more control over your program, such as punch or reward expiration, to keep costs down.
Industry Match. This method is popular among businesses that sell the same products repetitiously, such as yogurt and coffee shops, car washes, salons, and pizza shops.
Tiered Structures
Merits. Tiered structures are a great way to differentiate between frequent and infrequent customers and reward those customers accordingly. There are two common types of tiers: status tiers and reward tiers. Status tiers give customers a certain rank, and that rank qualifies them for certain rewards or benefits. Reward tiers simply offer increased rewards with increased point or punch accumulation. Ideally, a two or three tiered structure gives a small reward at the bottom tier, the most appealing reward or rewards at the top tier, and a clear path between the two. This method works well coupled with point programs as well as digital punch card programs. It also allows more flexibility with rewards. You can make obtaining rewards at the bottom tier relatively easy without paying out too much for rewards. This makes recurring visits more appealing to customers without being too costly to you. It also allows you to offer more meaningful rewards at higher tiers. A customer who only stops by your coffee shop occasionally may not care for a reward naming a drink after them, but a customer who visits multiple times a day might.
Example. The My Starbucks Rewards program offers three status tiers for customers who pay using a registered Starbucks or Teavana card. Each time a customer pays with a physical card or via the mobile app, they accumulate a star. Every registered card user starts at the welcome level, and rewards increase with each tier. In order to upgrade to the next tier, customers must accumulate a certain number of stars within a 12 month period. The great thing about the way these tiers are set up is that certain rewards, such as free in-store refills, can be enjoyed at any time.
Downsides. The tricky part about tiers is finding that magical balance between value and cost. It isn't impossible, but it definitely requires more thought and legwork. Gathering intel from customers and employees to find out what rewards would be most appealing is no easy task. Add to that figuring out what rewards won't be too costly, setting the parameters for each tier, and training your employees to condense the program into a short, simple explanation for your customers. If your customers' status is tiered, there's also the potential to isolate lower tiered customers if your balance is a little skewed. So, unless you can afford for someone to do the legwork for you, tiered structures require some extra work, but a little extra work on the front end will yield better results for your business.
Industry Match. This method works well for many business types, whether they offer specialized products or a wide variety of products or services.
Software Match. Perka offers status tiers in addition to their mobile punch card program, a great combination worth considering if you're looking into mobile-based programs. Take a look at the Perka review for more details.
Point Systems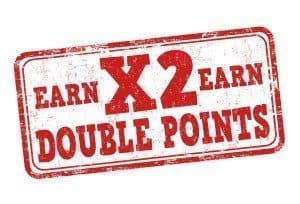 Merits. The most versatile and popular method for loyalty programs is the point system. It works well for simple programs with a static point/dollar ratio, and it also works for more complex programs with varying point/dollar ratios or point/product ratios. Depending on the limitations of your software, point systems can be stable and consistent or dynamic and changing.
Example. The Walgreens balance rewards program offers its members $5 of in-store gift cards for every 5000 points accumulated. Points can be earned on a variety of products, such as prescription refills, as well as certain actions, like exercising, taking blood pressure tests or other healthy choices. Members receive exclusive offers, and rewards are tiered.
Downsides. The only real downside to a point system comes from misuse. Point systems can be very accommodating, but using a complex point system when a simple program is a better fit for your business can be detrimental. The inverse is also true.
Industry Match. Due to its flexibility, point systems are a great fit for any industry.
Software Match. If you're looking for ecommerce solutions, Sweet Tooth offers a great loyalty program via Shopify, BigCommerce, or Magento. The program can accommodate simple as well as complex point programs. For brick and mortar solutions, Perkville, Fivestars, and Belly each have noteworthy point-based programs. You can also check out the comparison article, Fivestars vs. Belly, to see how one stacks up against the other.
Cash Reward Methods
Merits. Cash reward methods are very unique and look different from one program to another. The greatest draw for customers is that it offers something that everyone values: cash. It's not a preselected reward or list of rewards a customer is forced to choose from. Cash back offers are big winners in the eyes of customers. There are different ways to go about it: cash back on select products or services, cash back for purchases over a certain amount, cash back on each purchase, or any number of other combinations.
Example. Walmart's Savings Catcher program is a prime example of a cash reward program. Walmart shoppers are offered the opportunity to save the difference between Walmart's prices on a product and their competitor's advertised prices. Is it risky? Yes. But Walmart has done a great job with the program so far. The program has contingencies that make the program manageable and reduce risk. First, there's a time frame. Shoppers have seven days to scan their receipt in order to qualify for savings. Second, Walmart compares their prices to the advertised prices of their competitors. So, if Dove soap is generally cheaper at another store but the price isn't advertised, shoppers don't get the difference. Third, when customers redeem cash, guess where they spend it? Walmart.
Downsides. There's a good reason why you don't see this method very often in the loyalty category for small businesses. It can be devastating if not done carefully, and an alternate method with lower risk will often be a better option. The cost of noncash rewards is often lower than the cost of cash rewards, and creating a system that works for your business is very tricky.
Industry Match. Only the bold may enter here.
Paid Memberships
Merits. Paid memberships are most commonly seen in wholesale stores like Costco, BJ's or Sam's club, but they can also be used in small businesses. Essentially, customers pay a fee to patronize your business, or receive additional discounts and promotions. The great thing about paid memberships is that this method can offset costs before customers make purchases. Paid memberships for businesses that sell a unique service or experience can receive added benefit for being exclusive.
Example. The Sally's Beauty Club offers member-only discounts on products online and in stores. Members pay an enrollment or renewal fee of $5 per year. After enrollment or renewal, members receive a $5 coupon they can redeem on purchases by the end of the following month, so customers who pay for their membership have the opportunity to get it back right away.
Downsides. Paid memberships can be a major turn off for customers if they don't see the added value, but if prices are too low, you won't be able to stay in business. Finding the balance between the two can be very difficult outside of the wholesaler market.
Industry Match. This method can be effective for businesses with high demand, competitively priced products, or businesses that offer unique services or experiences.
Coalition Programs
Merits. I believe that coalition programs have untapped potential among small businesses. Two heads are better than one, and teaming up with the right partner can really make a difference for your small business. What comes to mind most is the brilliant pairing of groceries and gas. The two don't often compete, and they both offer necessary products. The great thing about coalitions is the way they complement one another while remaining separate. A seafood restaurant can team up with a pancake house, a smoothie shop and a fitness center can join forces, and an auto shop can partner with a car wash. I've only seen a few software programs offer the ability to facilitate a coalition program for small businesses, but it really has great potential.
Example. Recently Macy's, Rite Aid, ExxonMobil, and other brands launched a coalition loyalty program called Plenti. Points can be accumulated across these businesses, and rewards can be redeemed in multiple ways, depending on the business. For Rite Aid, customers who earn 200 Plenti points can receive $2 in savings from other businesses within the coalition. The program stands out because it allows customers to redeem more meaningful rewards. A Macy's shopper may need a tank of gas more than a tank top, so having that option for spending reward points increases the value of the program.
Downsides. One of the main downsides for a coalition program is managing it. Since there aren't very many options available software-wise, many programs are limited to shared gift cards or certificates, or discount coupons.
Industry Match. Coalition programs are ideal for chains, shopping centers, and noncompeting local businesses.
Gamification
Merits. Gamification is a method that offers a bit of fun or interaction to your loyalty program. This can be as simple as a meter measuring the distance before the next reward, or an actual, interactive game. Gamification makes your loyalty program more interesting and encourages customers to complete an action, such as making a purchase, to continue the interaction.
Example. For a while at least, the online food delivery website GrubHub used Yummy Rummy to encourage return visits. After every third order, customers could play a round of Yummy Rummy, an odds game where customers had to select one of three cards to win a prize. Some of the prizes included free food or drinks, but even if you didn't win, you'd get a clever quip or joke for your trouble.
Downsides. There's very little downside if you keep gamification simple. Interactions that offer something to look forward to the next time around can go a long way, even if the rewards are very small. If you're using an odds game, on the other hand, that can be a little tricky. No one likes to play a game they feel is rigged against them, so if your customers never win anything, it's game over for your loyalty program.
Industry Match. Gamification is great for ecommerce businesses, food and restaurant chains, and businesses that want to add a little extra fun to their program.
Conclusion
While the methods described in this article offer great ways to improve the quality of your business, implementing a program that works well requires a combination of creativity, industry-specific knowledge, and quality customer relations. When choosing a loyalty program for your business, consider what you're offering, who you're offering it to, and what methods work best to connect one to the other. Many methods work harmoniously with other methods, so your loyalty program doesn't have to be limited to just one. Loyalty software is still a relatively new space for small businesses, but the offerings continue to improve. Take the time to figure out what works best for your business, and compare more than one program to see what you can reasonably maintain. It's also a good idea to look at companies with similar business structures to see what worked (or didn't work) for them. The Merchant Maverick Loyalty Software section is a great place to read reviews from merchants and business owners across industries. Good luck!