Business Loans For Food Trucks: Best Financing Options
Expert Analyst & Reviewer

UPDATED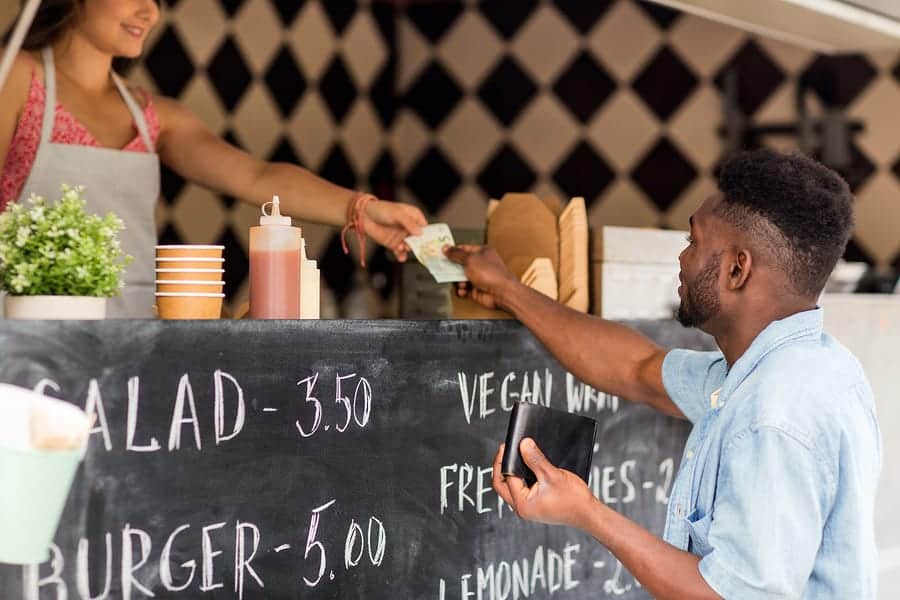 Food trucks are rolling out across cities and towns across the nation, bringing delicious dining options to businesses and events. These mobile businesses don't just benefit hungry diners, though. Restaurants-on-wheels also open up new opportunities for entrepreneurs. With operating costs that are only a fraction of what it would be to open and maintain a traditional restaurant, food trucks are a more affordable way to bring your tasty food to the masses.
Even though your costs are cut, that doesn't mean they're nonexistent. You still have to consider the cost of supplies, equipment, POS software, and the truck itself. Whether you already own a food truck business and want to expand or you're ready to launch your business, these expenses add up quickly … and if you're like most business owners, you don't have the funds just sitting in your checking account.
The good news is you don't have to be a millionaire to start or expand your food truck business. There are plenty of financing options available for your business expenses, from purchasing a new food truck to upgrading equipment and hiring employees.
Ready to roll out your food truck business? Read on to learn more about the types of financing available to you, how to apply, and our recommended options.
| Financing Need | Best Loan Type | Recommended Lender |
| --- | --- | --- |
| Purchasing Or Renting A Food Truck | Equipment Financing | Lendio |
| Working Capital | SBA Loan | SmartBiz |
| Supplies & Inventory | Line Of Credit | Fundbox |
| Hiring & Covering Payroll | Installment Loan | StreetShares |
| Cash Flow Shortages | Short-Term Loan | OnDeck |
| Emergency Funds | Business Credit Card | Chase Ink Unlimited |
Purchasing Or Renting A Food Truck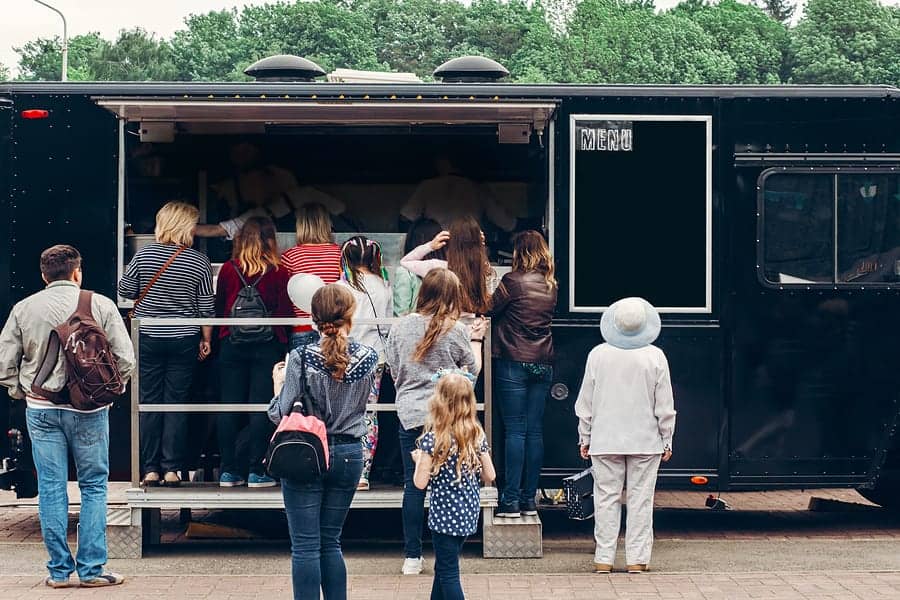 It's no surprise that one of the most important pieces of your food truck business is the food truck itself. Your truck is your mobile restaurant, allowing you to peddle your tasty treats all over town. Without a food truck, you simply don't have a business.
Unfortunately, the truck will also be one of your biggest expenses. A custom truck stocked with all of the equipment you need to make your edible creations could cost upwards of $200,000 — an expense that just isn't financially feasible for most entrepreneurs.
Whether you're investing in your first food truck or adding to your fleet, there are two options to consider: purchasing and renting/leasing. Let's explore the differences between loans and leases to determine which option is best for your business.
Vehicle Loans VS Leasing
If you want to purchase a food truck, commercial auto loans or equipment loans are your best financing options. These loans can help you buy an expensive food truck without having to pay the full purchase price out of pocket.
When you receive an equipment or vehicle loan, you'll be required to pay a percentage of the purchase price as a down payment. This is typically 10% to 20% of the total cost, although this can vary by lender. In most cases, the higher your credit score, the lower your down payment requirement will be. However, you may want to consider putting a larger amount of money down to reduce the amount of your loan and decrease your monthly payment.
After making the down payment, the lender will loan you the remaining balance so that you can take possession of the vehicle immediately. Then, you'll repay the loan through monthly payments for a set period of time. Your monthly payment will be applied to the balance of your loan, as well as to interest charged by the lender. Once you've made all loan payments as agreed, you're the owner of the food truck and can keep it, trade it in for a new truck, or sell it outright if you choose.
If you have an established food truck business, a loan may be the best option for you. Once you pay off your loan, you'll own the vehicle free and clear and can use it in your business as long as you need.
If you don't have collateral, it's no problem. For most equipment and vehicle loans, the equipment being purchased — in this case, your food truck — will act as the collateral.
On the other side of the coin is food truck leasing. When you lease a food truck, you're essentially renting it. A lease does have a few similarities to a vehicle or equipment loan. With a lease, you are required to pay a down payment. After paying your down payment, you can put the food truck into service.
When you sign a lease, you agree to make monthly payments over a period of time — usually 2 to 3 years. Once your lease ends, you can return the vehicle and sign a lease on a new truck. Some lenders may also give you the option to pay a lump sum at the end of your lease to purchase the truck.
When should you consider a lease over a loan? If you're new to the industry, a lease may be the better option for you. If things go pear-shaped and you decide to not move forward with your business, you can simply return the truck at the end of your lease. A lease is a good option when you're not yet sure if you're in this business for the long haul.
If you're short on funds for a down payment, a lease may also be the better choice. In many cases, leases have lower down payment requirements. You may also score lower monthly payments with a lease.
However, if you do plan to use your food truck for a longer period of time, purchasing your equipment with a loan is a wise move. While a lower down payment and lower monthly payments are more cost-efficient over the short-term, a lease is often more expensive over the long term.
Still stuck between a loan and a lease? Learn more about equipment loans and leases to make the right decision for your business.
Recommended Option: Lendio
Lendio is an online loan aggregator that connects you with a network of lenders that best fit your financial needs. One of the options that you can apply for through Lendio is equipment financing.
With equipment financing, you can receive between $5,000 and $5 million for the purchase of your food truck. Interest rates through Lendio's network start at 7.5% for the most creditworthy borrowers. The proceeds from your loan can be used to purchase a new or used food truck. You can also use equipment loans to purchase other equipment for your business, such as a new grill or a point-of-sale system.
To qualify, you must have a credit score of at least 650. If your score is lower, you may still be able to receive equipment financing through Lendio provided you can show proof of solid cash flow and revenue over the last 6 months. You must also have a minimum of $50,000 in annual revenue and a time in business of at least 12 months.
Working Capital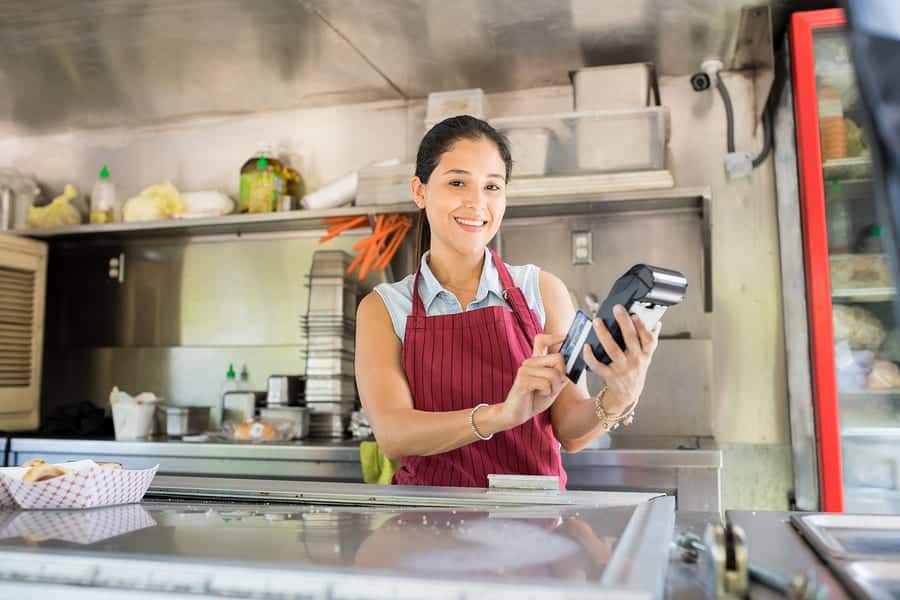 You just can't operate a successful business without working capital — money that is used to cover your daily operating expenses. Even though the average daily expenses of a food truck — think fuel for your vehicle, payroll, and other operating expenses — are far less than the operating costs of running a restaurant, they can still pile up.
The money you make from selling your food should cover your daily operating costs and add to your profits, but what happens when you fall a little short? Unexpected expenses, a slow season, or other hurdles can pose a challenge to your business and leave you short of the working capital you need.
If you need working capital, there are a variety of financing options to consider, but one of the most affordable is a loan from the Small Business Administration.
SBA Loans
SBA loans come with low interest rates and favorable, flexible terms for small business owners. Even if you've been turned down for a traditional bank loan in the past, you may qualify for an SBA loan. The SBA guarantees portions of each loan. This takes the risk off SBA lenders — known as intermediaries — and opens up affordable business loan options for entrepreneurs.
SBA loans are a preferred choice for many small business owners because they have low interest rates, long repayment terms, high borrowing limits, and can be used for nearly any business purpose, including working capital.
Recommended Option: SmartBiz
One of the drawbacks of applying for an SBA loan is how lengthy and difficult the process can be. Finding the right lender, gathering the required documentation, and waiting for approval can take weeks — or in some cases months.
If the challenge of receiving an SBA loan has held you back from applying, there's an easier option to consider: SmartBiz. This online lender specializes in simplifying SBA loans from the prequalification stage to approval and funding.
Through SmartBiz, you can apply for SBA working capital loans from $30,000 up to $350,000. These loans have a variable interest rate — the base rate plus 2.75% to 3.75% –, making the total interest rate between 8% and 9%.
Your working capital loan can be used in many ways, whether you need to purchase inventory or equipment, hire staff, cover operating costs, or even refinance existing debt.
To qualify, you must be a U.S. citizen or permanent resident. You must also have a time in business of at least 2 years and show proof that you have sufficient cash flow to cover your monthly loan payment. All borrowers applying through SmartBiz must also have a credit score of at least 640. Your credit report should be free of bankruptcies or foreclosures within the last 3 years, defaults on government loans, and outstanding tax liens.
SmartBiz offers a prequalification tool that makes it easy to see if you're eligible for an SBA loan. The form takes just 5 minutes and will automatically tell you if you qualify to apply. If you do, you can proceed with the application and receive funds as quickly as 7 days after completing your application. If you don't qualify, SmartBiz can connect you with lenders that offer non-SBA loans that could help with your working capital challenges.
Supplies & Inventory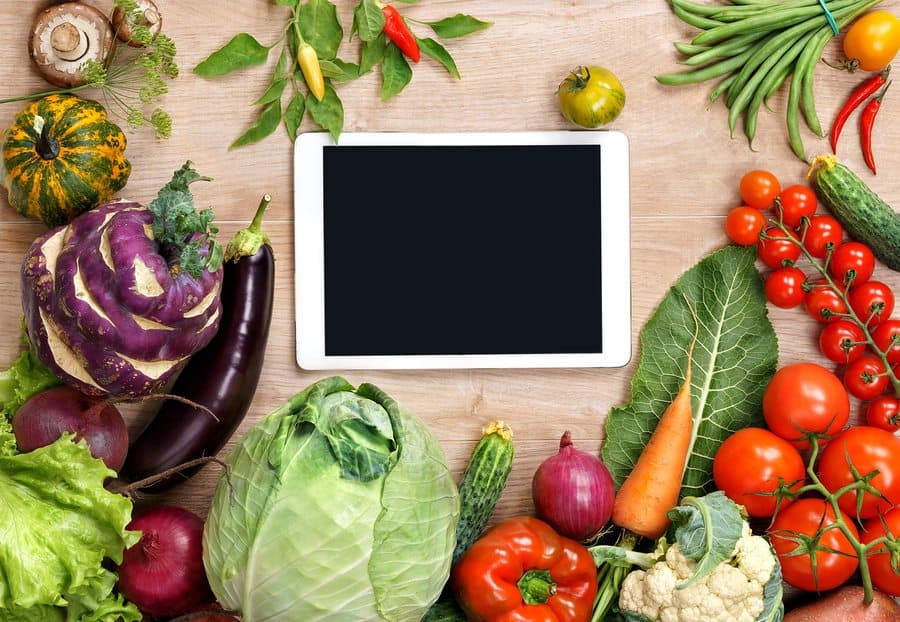 Running a food truck requires keeping supplies and inventory on-hand at all times. From paper products to food, there are a number of supplies that you need to keep your business operating smoothly. These expenses are recurring, and while your profits should be enough to pay for supplies and inventory, this isn't always the case.
Whether you have a seasonal increase in sales that require more supplies and inventory or you have cash flow issues that have left your bank account lower than usual, sometimes you need a financial boost. If you need financing to cover the costs of supplies and inventory, a line of credit can help.
Lines Of Credit
A line of credit is a flexible financing option to cover business expenses. When you receive a line of credit, a lender will provide you with a credit limit — the maximum amount you can borrow. You can make multiple draws up to and including this credit limit. Once you initiate a draw from your line of credit, the funds are transferred to your bank account. Most lenders transfer funds immediately, and you can access them as soon as the next business day. Some lenders even have options that give you access to your funds within just minutes.
Once you've made a draw on your line of credit, you will make regularly scheduled payments to the lender, which will be used to pay off the balance as well as fees and/or interest charged by the lender. As you pay off your balance, funds will become available for you to use again.
You can use a line of credit to purchase your inventory and supplies as needed. Whether you're facing a planned expense or a completely unexpected emergency, a line of credit gives you the flexibility you need to make sure you can continue to serve your customers without a hitch.
Recommended Option: Fundbox
Fundbox is a popular option for businesses seeking a line of credit because of its lenient requirements. Even if you've had credit challenges in the past, it doesn't matter with Fundbox. This company takes the performance of your business into account when issuing lines of credit.
Through Fundbox, you can be approved for a line of credit up to $100,000 that can be used for any business purpose. If you have a low personal credit score, it isn't a problem. There are no credit requirements to qualify for a Fundbox line of credit. However, you do need to have at least $50,000 in annual revenue, a business checking account, and a business that is based in the United States. Additionally, you must grant access to your accounting software so Fundbox can analyze the performance of your business. If you don't use a supported accounting software, you can also submit business bank statements from the last 3 months.
Once you've been approved for a line of credit, you can initiate draws into your business checking account. With each draw, a fee will be charged. Fees start at 4.66% of the amount drawn. You will receive your funds in your account as quickly as the next business day. Repayment terms are 12 or 24 weeks, and payments are made weekly through ACH debits. If you repay your loan early, all remaining fees are waived.
Hiring & Covering Payroll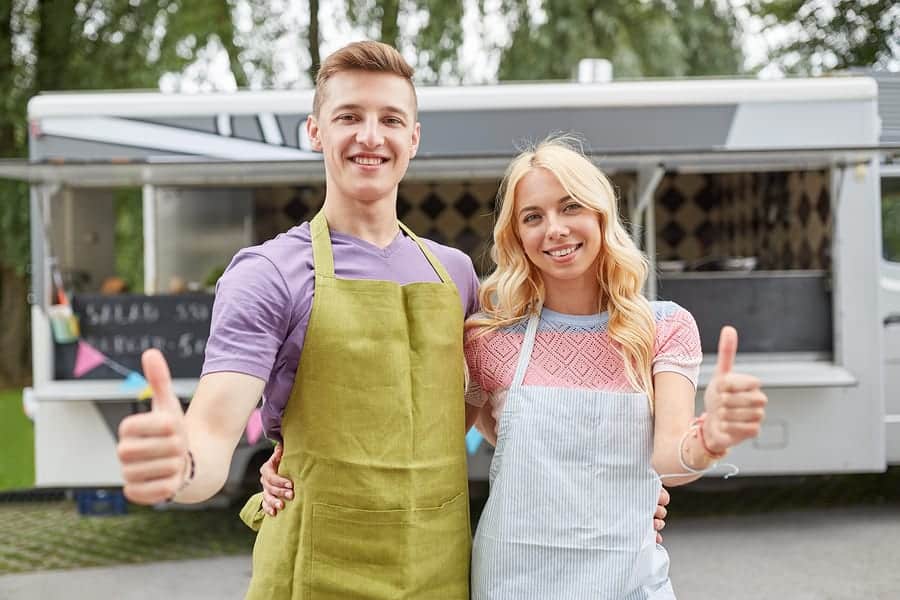 Hiring new employees means that your business is expanding, but this expansion comes at a cost. Or maybe you're facing a completely different situation and you're struggling to meet your current payroll. Whether you're adding to your crew or just trying to overcome a financial hurdle to cover payroll, there are financing options to consider, including installment loans.
Installment Loans
An installment loan provides you with a lump sum of money that is paid back through regular payments over a set period of time. Each payment will be applied toward the balance of your loan, as well as toward fees and/or interest charged by the lender.
Your fees and/or interest will vary based on the lender you select and factors such as your personal credit score. The more creditworthy you are, the more affordable your loan will be. Repayment schedules may be daily, weekly, or monthly depending on the policies of your lender.
If you choose an installment loan to cover hiring or payroll costs, you need to run some calculations before you apply. Since you receive a lump sum, calculate how much you need to cover payroll or how much it will take to hire new employees to ensure you request enough money. If you're unsure of how much money you need, consider applying for a line of credit or another form of flexible financing.
Recommended Option: StreetShares
If you need an installment loan, you can apply for $2,000 to $250,000 through StreetShares. Repayment terms are between 3 and 36 months with APRs of 7% to 39.99%. A closing fee of 3.95% to 4.95% is added to the cost of your loan. Repayments on your loan are made weekly.
If you want a more flexible option, you can also receive a line of credit from StreetShares. You can receive between $5,000 and $250,000 with repayment terms between 3 and 36 months. A draw fee of 2.95% is charged for your loan, and APRs are between 7% to 39.99%.
To qualify for a term loan or line of credit with StreetShares, you must be in business for at least 1 year. A minimum revenue of $100,000 per year is required, as well as a personal credit score of at least 620.
Cash Flow Shortages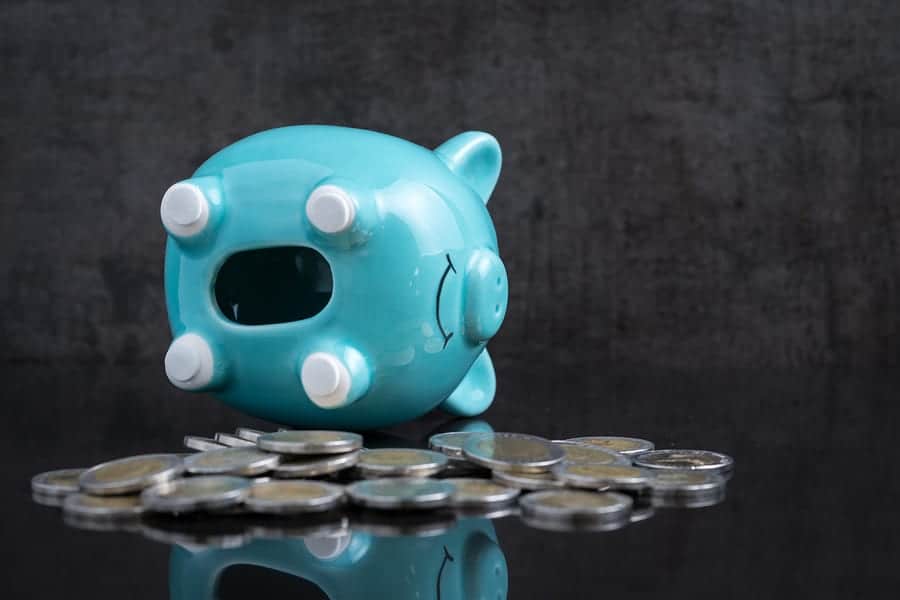 A cash flow shortage can negatively affect your entire business. Without sufficient cash flow, you're unable to cover your daily operating expenses, pay your bills, or serve your customers. You lose profits, resulting in even more cash flow problems. Before you know it, your cash flow issue has spiraled out of control.
Cash flow shortages can occur at any time. In the food truck industry, for example, colder winter weather may affect the number of customers you have. Fewer customers mean less cash … and an increased chance of cash flow shortages.
Before you get to that point, take control of your finances by covering cash flow shortages with a short-term loan.
Short-Term Loans
With a short-term loan, you receive the cash that you need quickly and pay it back through regular payments over a set period of time. While some short-term loans come with repayment terms of 12 months or less, some lenders offer up to 3 years to repay your loan.
Many lenders do not use a traditional interest rate for short-term loans. Instead, these lenders opt to use a factor rate. This is a multiplier that determines the fixed fee added to your loan. Let's say that you borrow $10,000. The factor rate is 1.3. Multiply the borrowing amount times the factor rate to find the total repayment. In this example, the total is $13,000. This means that your fixed fee for borrowing is $3,000. Learn more about factor rates and how they're used to determine the cost of your loan.
A short-term loan is a good option when you know exactly how much money you need. If you need a more flexible option, consider applying for a line of credit or business credit card.
Recommended Option: OnDeck
With OnDeck, you can apply for business loans up to $500,000. There are two different options to consider: short-term loans and long-term loans.
OnDeck's short-term loans have repayment terms of 3 to 12 months with simple interest rates as low as 9%. This means that your interest rate is calculated as a percentage of your loan amount. For example, if your loan of $20,000 has 10% simple interest, you will pay $2,000 in interest.
OnDeck also has long-term loans with repayment terms of 15 to 36 months. Annual interest rates start at 9.99%. An origination fee is also added to the cost of your loan. For your first loan, you will pay 2.5% to 4% of the total loan amount. Second and subsequent loans qualify for lower origination fees. All loans are repaid daily or weekly through automatic ACH withdrawals.
To qualify, your company must be in business for at least a year. You need at least $100,000 in annual revenue. Your personal credit score must be at least 600.
If you're looking for a more flexible financing option, OnDeck also offers lines of credit up to $100,000 with APRs starting at 13.99%. To qualify, your company must be in business for at least a year and have $100,000 in annual revenue. You must also have a credit score of at least 600 to receive an OnDeck line of credit.
Emergency Funds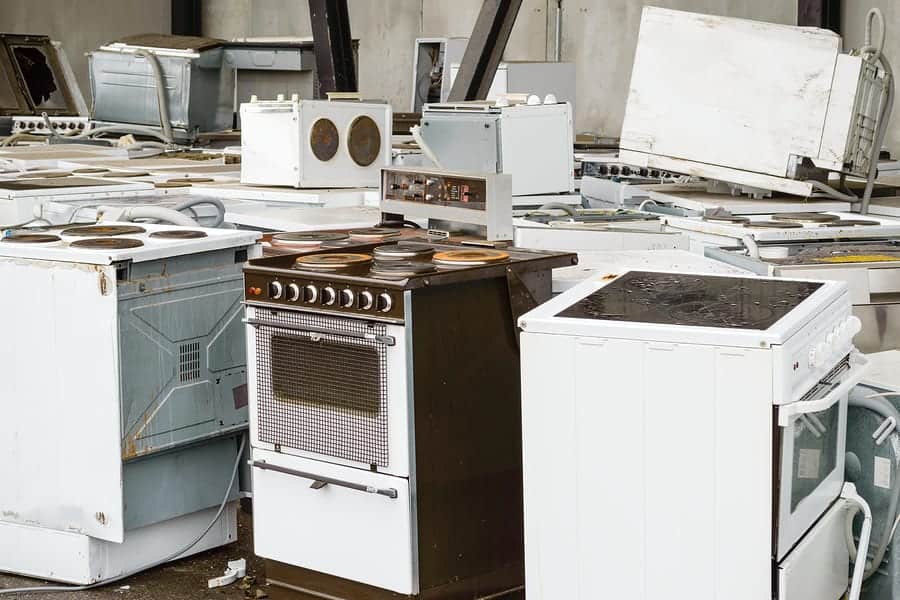 Your food truck is in need of repairs. Your equipment has suddenly given out and needs to be replaced. An unexpected expense has come out of nowhere and has turned your finances upside down. When an emergency arises, don't panic. Know that there are emergency loans and other financing options available to help you overcome financial hurdles.
In an emergency, you need access to funds quickly. You don't have days or weeks to wait for a loan approval. In these situations, a business credit card could help.
Business Credit Cards
Once you're approved for a business credit card, you can put it into action immediately. You don't have to wait for approval from the lender each time you use your card. If a sudden emergency pops up, your credit card is ready to use. You can use it to pay your suppliers or vendors, pay a bill, cover food truck repairs, or for other business expenses.
When you receive a credit card, the issuer will set a credit limit. You can spend up to and including this limit anywhere credit cards are accepted. Each month, you'll make a payment that will be applied toward the principal balance and the interest charged by the lender. As you pay off your balance, your credit will become available to use again.
If you apply for a credit card for your business, make sure to compare interest rates and to read all of the fine print. Many cards come with introductory APRs that increase at a later date so make sure you're aware of all terms for your card. You may also consider applying for a rewards card, which provides you with cash back or points to use for perks and benefits each time you use your card.
Recommended Option: Chase Ink Business Unlimited
Chase Ink Business Unlimited


---


Compare

Annual Fee:


---

$0

Purchase APR:


---

15.49% - 21.49%, Variable
With Chase Ink Business Unlimited, you can earn unlimited 1.5% cash back with every business purchase. This card comes with a 0% introductory APR for the first 12 months. There's no annual fee, and you can even receive $500 cash back after spending $3,000 within the first 3 months of opening your account.
To qualify for the Chase Ink Business Unlimited, you must have good to excellent personal credit. Unsure if the Chase Ink Business Unlimited is right for you? Check out other credit card options:
When You Want To Start A Food Truck Business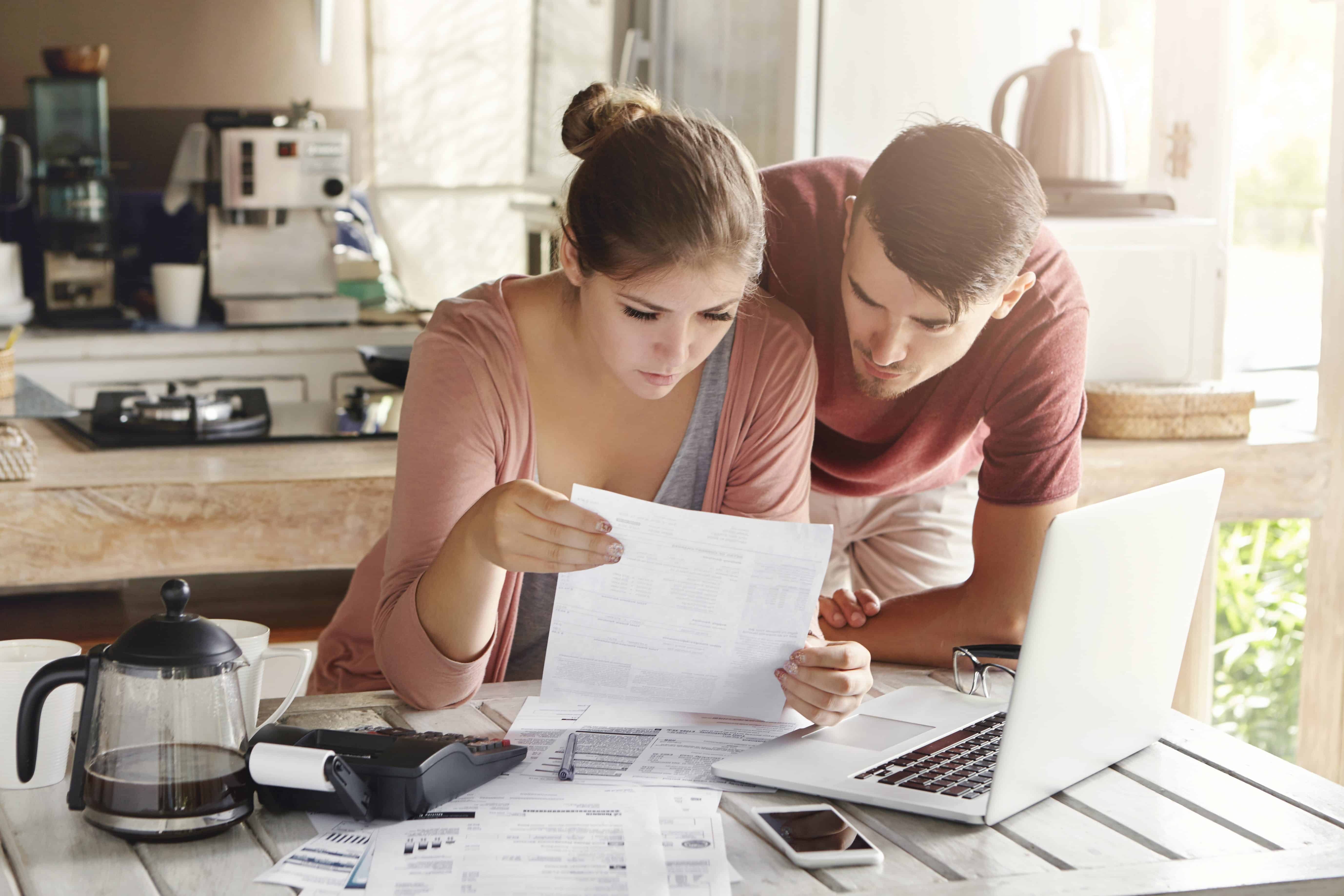 The financing options previously discussed are great for established businesses, but what about food truck startups? Time in business requirements, annual revenues, and business credit scores are required for many loans, so what's your next move if you fall short of these requirements?
New businesses and startups may not have as many financing options as established businesses, but there are options out there if you know where to look.
For example, you may not qualify for an SBA 7(a) loan, but you could get a smaller loan through the SBA Microloans program. Through nonprofit intermediary lenders, you could receive up to $50,000 to cover startup costs for your new food truck business. Although the maximum borrowing amount is $50,000, the average loan distributed through this program is $13,000, so this is an option that is best for startups with lower capital needs.
Sometimes, you may even have to get a little creative with your financing. Consider crowdfunding to raise money for your business. With crowdfunding, you'll use an online platform to raise money to fund your startup costs. Investors will invest money in your food truck business in exchange for equity or a reward of your choosing. Your crowdfunding campaign can be a success if you effectively spread the word about your business through social media and other online outlets and offer equity or rewards that are enticing to investors.
If you have good credit, look beyond business loans and consider taking out a personal loan. Your personal income and credit score will be the main qualifying factors with a personal loan. With this option, you can receive very competitive interest rates and terms on a personal loan that can be used to fund your new food truck business. Learn more about using a personal loan for business.
Friends and family that are willing to invest may also be a financial option for your new business. If you receive a loan from your friend or family member, make sure that everything is in writing and that you pay as agreed, just as you would with any other lender.
Bad Credit? Your Best Food Truck Financing Options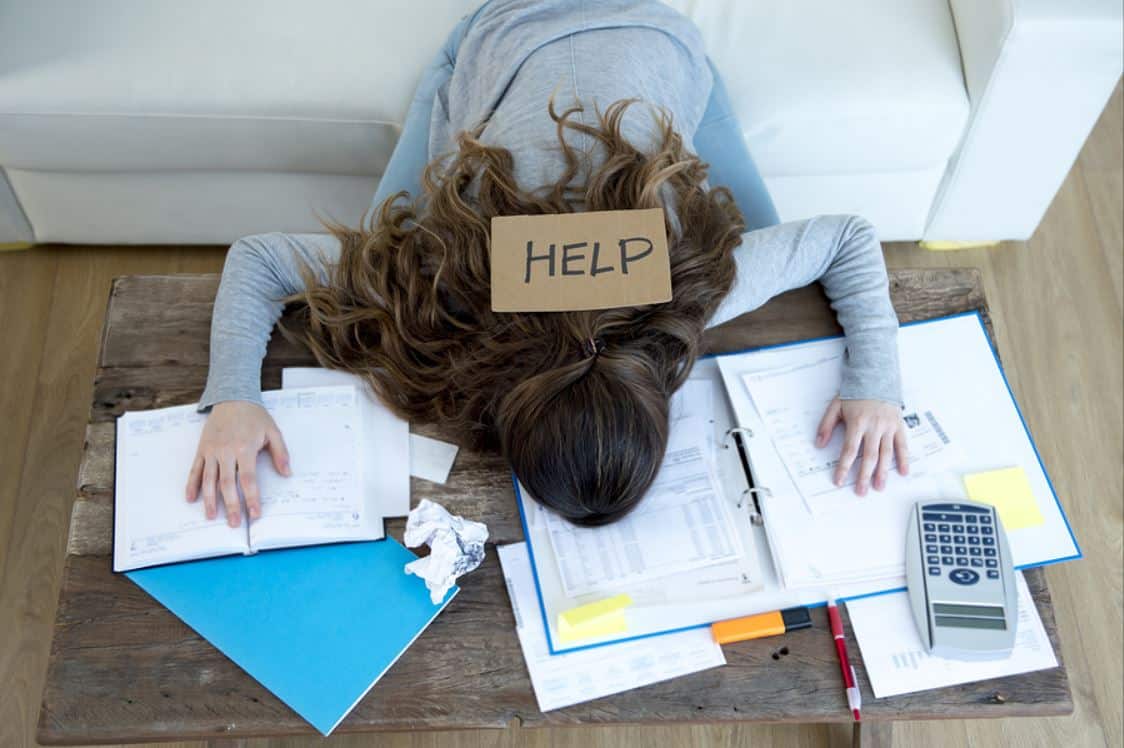 If you have a low personal credit score, your financing options are limited. Your low score will also result in higher interest rates and a higher overall cost of borrowing. Instead of being stuck with these higher costs and less desirable financing options, the smartest financial move is to build up your credit.
Know where you stand by applying for your free credit score and report online. Review your credit report for any errors and dispute any erroneous information to have it corrected or removed. Continue paying all loans, credit cards, and other debts as agreed. With a few easy steps, you can boost your credit score. With a higher score, you'll be able to qualify for better, more affordable loans and financing.
If you're in a hurry to receive money, waiting for months (or even longer) to build your credit score may not be an option for you. If you need financing quickly, there are options, but be aware that these options come at a higher cost.
If you have bad credit but your business is performing well, consider applying for a line of credit. Lenders like Fundbox and Kabbage consider the performance of your business — not your credit score — as the most important qualifying factor. With these lenders, simply fill out a short form with your personal information, then link your business accounts and/or accounting software to see how much you qualify to receive. Once approved, your line of credit is available to use immediately.
Another type of financing available to borrowers with bad credit is a merchant cash advance. When you receive a merchant cash advance, you receive a lump sum of money in exchange for future revenue. The merchant cash advance company uses a factor rate to add a fixed fee to the total amount borrowed. The money is then repaid through daily ACH withdrawals, although some providers offer weekly or monthly repayments.
With MCAs, you may have fixed or variable repayments. With some providers, the amount you pay never changes. With others, the amount you pay is based on a percentage of your sales. When you have higher sales, your payment is higher. When sales are down, your payment is lower. What you pay depends on the agreement you sign with your provider.
It's important to proceed with caution when receiving an MCA. Financial experts advise against this type of financing due to the high costs and short repayment terms, which could lead to more debt. If you have a low credit score and no other financing options, carefully weigh out the pros and cons before signing a contract with an MCA provider.
There are also alternative lenders online that are willing to work with borrowers with credit challenges. Shop around, compare your options, and make sure that your return on investment justifies the cost of taking out an alternative loan.
What You Need To Apply For Food Truck Financing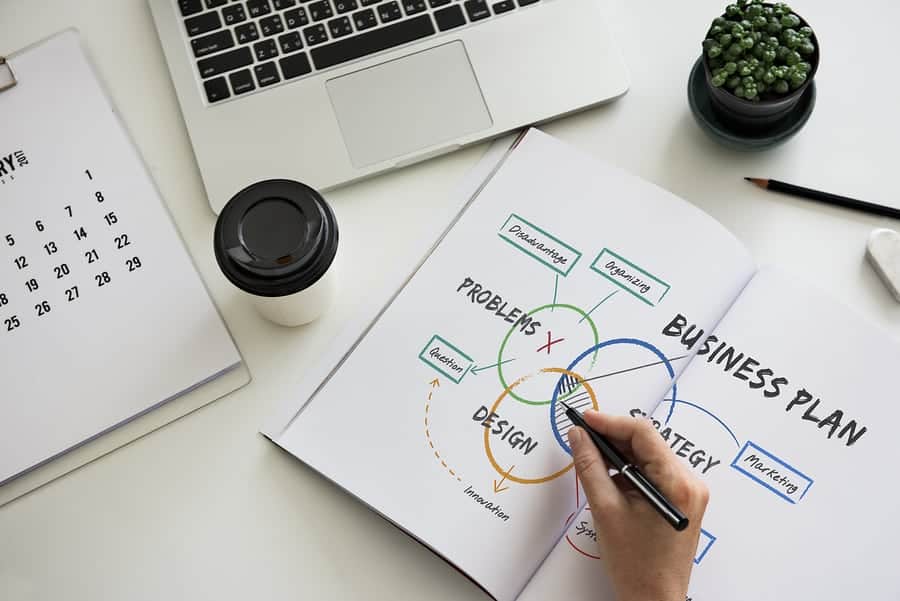 When you apply for food truck financing, what you need to apply is based on the type of loan you're applying for and the lender you're working with. At the very least, you'll need to fill out an application providing personal information including:
Full Legal Name
Legal Business Name
Contact Information: Phone number, email address, mailing address
Federal Tax ID
Social Security Number
Annual Revenue
For some types of financing, like lines of credit and business credit cards, little more is needed. However, loans such as equipment financing and SBA loans may require additional information and documentation, including:
Business & Personal Bank Statements
Business & Personal Income Tax Returns
Balance Sheet
Profit & Loss Statement
Business Plan
Financial Projections
Resumes For All Business Owners
Debt Schedules
Requirements vary and a complete list of all required information and documentation will be provided by your chosen lender.
Final Thoughts
Running a food truck can be extremely lucrative, but like any other business, you may encounter financial challenges. When this occurs, just know that there are loans and financing that can be used to cover unexpected expenses, expand your business, or even start a new business.
Understand the types of financing available to your business, shop around for the best rates, and make all payments as agreed to open up future financing opportunities and to prove yourself as a responsible borrower and business owner.