How To Choose A Cloud-Based POS System
Expert Analyst & Reviewer

UPDATED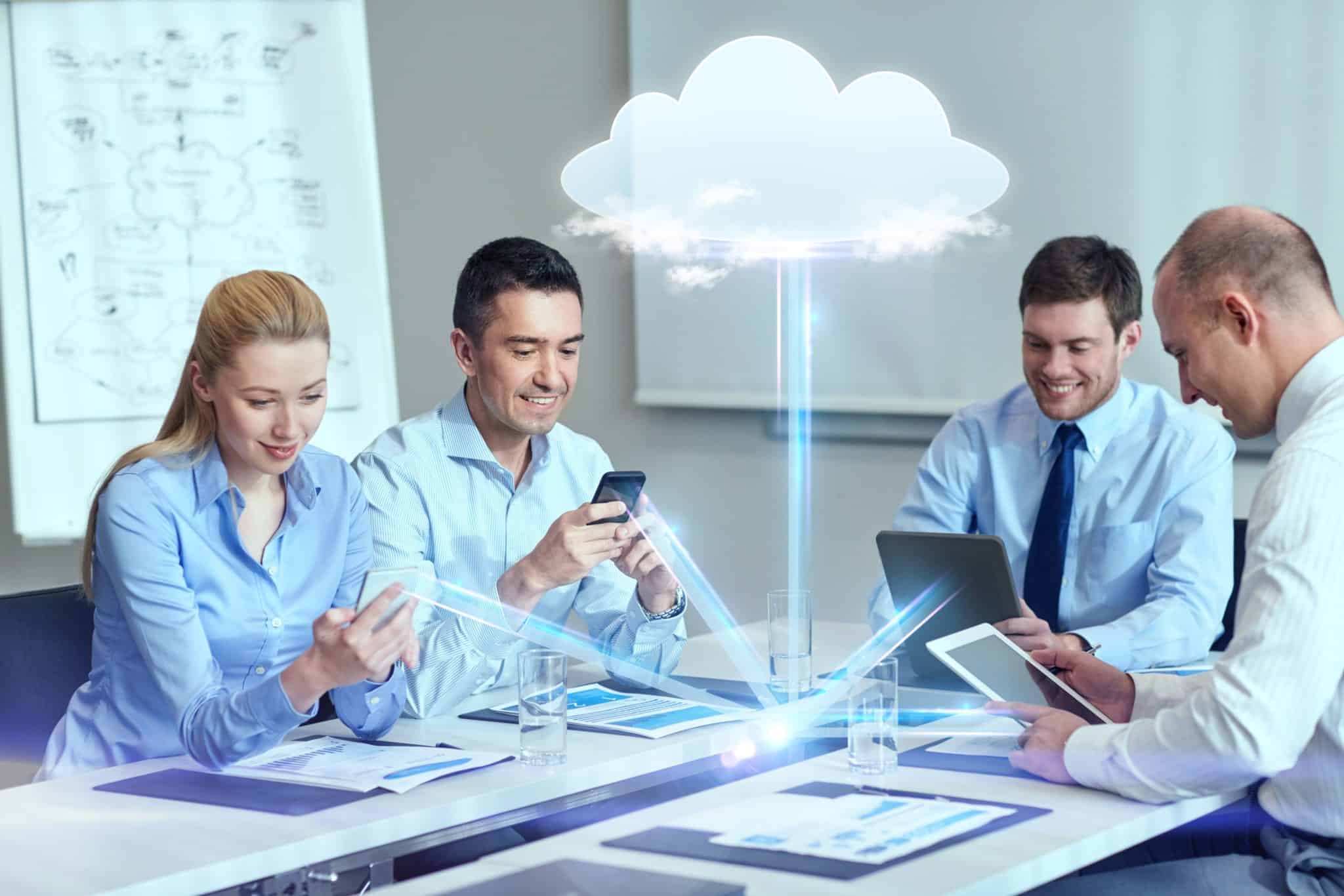 When "the cloud" first came on to the scene it was met with excitement and more than a little confusion. What was this nebulous new creation? Could it possibly be a safe place to store my sensitive information? Where exactly is my data stored and how can I gain access to it?
These were all valid questions and the healthy dose of skepticism with which many people approached the cloud was warranted. But now time has passed. We are a more intelligent and street-smart society. More and more businesses, especially in the point of sale realm, are rolling out products that are solely cloud-based or, at a minimum, hybrid systems that operate partially in the cloud. Security continues to improve and the convenience of being able to access and modify your information remotely and keep your business running during an internet outage has been nothing short of revolutionary.
*A hand raises in the back of the room: "Okay, okay…but…still…what is the cloud?"
The actual answer is not nearly as exciting as it sounds. It's not an unseen cluster of data, broken down into 1s and 0s floating over our heads at all times. It's actually a large network of remote systems all over the world that combine and operate as a single network. See? Boring. (But you're the one who asked.) What's important, especially if you are in the market for a point of sale system, is that most companies have a cloud-based option or at least a hybrid option (which still allows you to access information remotely) and this comes with a lot of benefits for business owners.
If you have a traditional POS system, otherwise known as a "legacy" or "on-premise" POS system, the data collected throughout each business day (inventory, accounting, employee hours, etc.) is stored on local servers and runs through a closed internal network. These local servers are highly susceptible to crashing, generally leaving you to gently goad the lifeless hardware back into working order while your customers wait impatiently. In this fast-paced world, delays can cost you not only the business of current customers but also the respect of potential customers.
There are many other reasons to choose cloud-based software over the traditional locally-installed alternative. So without further ado, here are some of the benefits to selecting a web-based POS.
Benefits Of Cloud-Based POS Software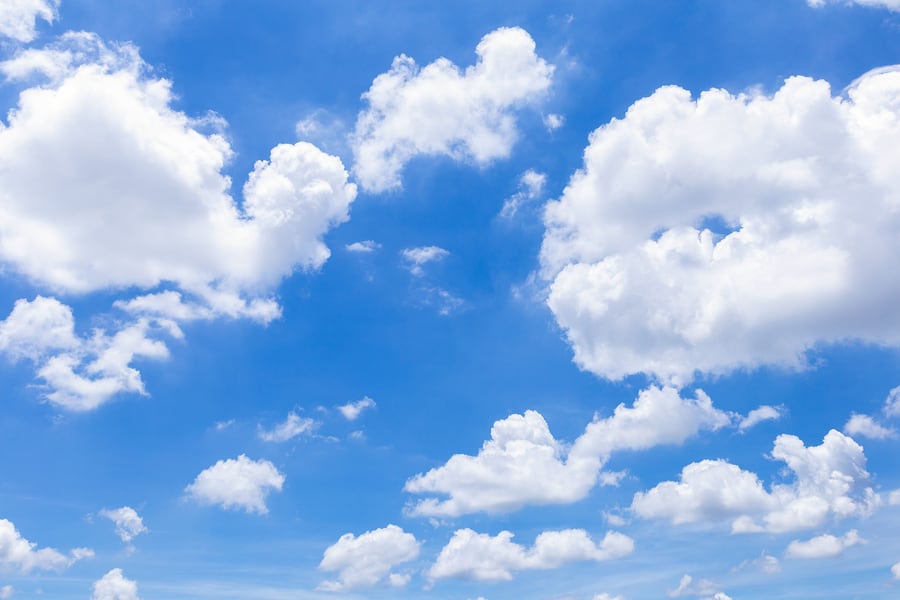 1) Low Initial Cost
The sticker shock for a full on-premise POS system is straight-up intimidating, especially if you're not starting out with a lot of excess capital. With traditional software, you must deal with costly upfront fees for hardware and licenses and pesky annual maintenance fees for upgrades that can set you back thousands of dollars before you've even made your first sale. On top of that, extensive training is sometimes necessary to keep your employees and system up-to-date on new security features.
With cloud-based POS systems, on the other hand, you pay a monthly subscription and, in most cases, the software is automatically updated at no additional charge. All you need is a computer or tablet connected to the internet and a credit card reader and you're good to go. So instead of spending time, money, and effort on updates and training, you can focus on boosting sales and invest in upgrades to your equipment. For the business owner who is just starting out, the decision to go with a cloud-based point of sale is easy.
2) Multi-Device Access
Most of us are now very used to having information at our fingertips at all time. If we want to know how many cups are in a quart or who starred in Glengarry Glen Ross, we can find out instantly. But with most on-premise POS systems, you actually have to be on location to access your company's information — like some kind of caveman. Obviously, a cloud-based system allows you to access data at any time, from anywhere in the world with a wireless connection. You can use your Mac, PC, iPad, iPhone, or Android-based smartphone to manage orders, process transactions, track employees, or do whatever else is relevant to your business.
This inherent mobility is also helpful even within the walls of your actual business. Cloud-based systems give employees the ability to move about with a tablet and take orders from anywhere in the store. So you can power through a long line of customers at your retail shop with ease or you can send orders directly from the table to the kitchen in a busy, full-service restaurant. This both speeds up sales and boosts customer satisfaction.
3) Multi-OS Compatibility
The question "Apple or Android?" is enough to spark a lively debate in even the most non-technical of laypeople. Fortunately, depending on which cloud-based POS system you choose, you'll have a wide variety of options. Some work with iOS devices, some work with Android devices, and some are purely web-based and don't make you choose a side.
If you are undecided as to what kind of system would best meet your needs, check out our comparison of Apple vs. Android point of sale software.
4) Data Protection
The beauty of the cloud is that none of your data is stored on a local computer. This means that no tsunami, tornado, or computer virus can stop your business from being successful – at least when it comes to your POS.
When companies first started offering cloud-based solutions, security was obviously a major concern. But information is encrypted and, in most cases, data stored in the cloud is now actually more secure than in traditional servers.
5) Online & Offline Functionality
What happens when your internet connection goes down? It's not the end of the world! More and more POS companies are making sure that their systems offer at least some offline functionality. When a traditional server fails, your business is virtually shut down with it. But with the cloud, you still have access to most essential functions within your POS, including, in many cases, the ability to continue to process card payments. Credit card information is simply queued until your connection is restored.
6) Integration With Companion Software
Most cloud-based POS software systems seamlessly integrate with other complementary software programs, usually eCommerce, accounting, CRM, or email marketing solutions. You can generally find a list of compatible integrations on the POS vendor's website. Some companies offer hundreds of options which can help cater to even the most specific type of business. It's also becoming more common to feature an open API, which allows developers to create their own apps and integrations within the software.
What To Look For In A Good Cloud-Based POS Solution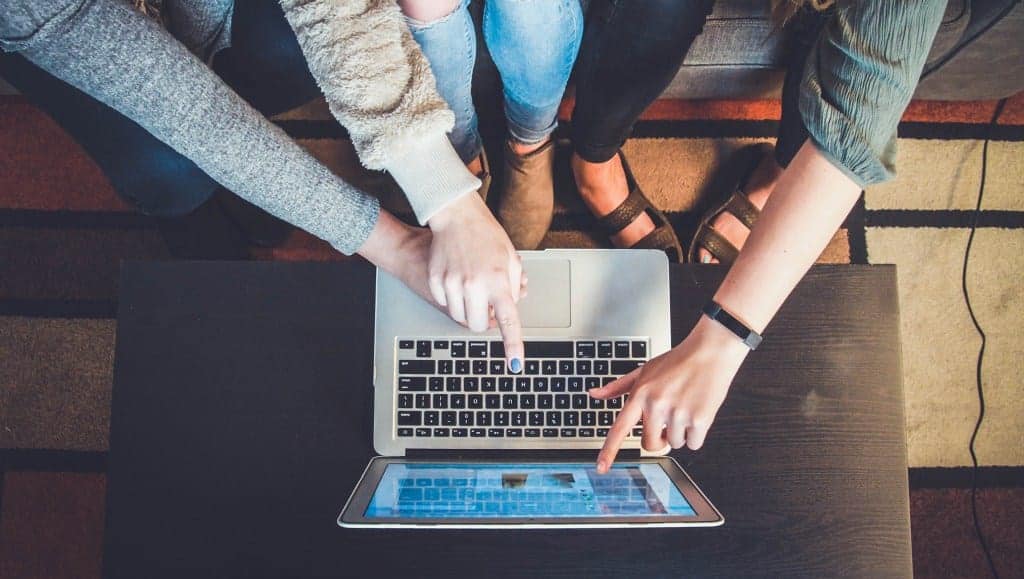 Now that you understand some of the benefits to a cloud-based system, let's give a quick rundown of what you should be looking for as you're shopping around:
Cost: For most small business owners, software cost is the No. 1 deciding factor — and for good reason. Depending on how robust of a system you need, you can find plans that range from $20 a month to over $200 a month. The monthly fee isn't the only thing to keep in mind, however. You'll want to see exactly which features come included in the package you're signing up for. In some cases, features like loyalty functionality or 24/7 customer service are pricey add-ons. You'll also want to pay attention to whether you're signing a contract. Some companies offer lower rates if you commit to a year or more, but breaking that contract can come with steep fees if you're unhappy with the product.
Credit Card Processing: Hand-in-hand with the costs of the software itself is how much you're going to be spending on processing fees. Many systems integrate with multiple processors, giving you the option to shop around or stick with your existing processor if you're happy with them. Some systems come with a built-in processor, which can be convenient. However, you'll want to do your due diligence to make sure the rates are competitive and that hidden fees aren't lurking when you use a POS system with a mandatory payment processor.
Offline Functionality: What used to be a very nice added feature is now becoming commonplace in most POS systems. You'll want to make sure that your software has the ability to process cards and store the payment information until a connection is restored, allowing your business to operate as normal even in the case of an outage.
Customer Service: If you're doing your research, every company you've looked at probably boasts about its "24/7 round the clock" or "award-winning" customer service. But all customer service is not created equal. Read reviews or test out the customer service yourself before committing. While most companies claim 24/7 service, often this premium support comes at an added price — or worse, simply means you can email support and get put in a queue at any time of day. Check and see if the company's live chat service actually sets you up with a representative or if it's just a glorified email service that's answered within 48 hours. Many companies shine in this area, but there are definitely others which struggle with a poor reputation for customer service.
Features: It may seem like a no-brainer, but it's important to know exactly what's included in your plan. You might find that a feature you thought would come standard is inexplicably missing from the software or is only available on a premium plan. If you have complex inventory needs, make sure the software you're buying excels in that area.
Top Cloud-Based POS Vendors
So now that you know what to look for, here are a few of the POS systems that we recommend most often based on price, feature-depth, quality, and customer service:
Square

Square (see our review) has taken the POS landscape by storm — and for good reason. The software is extraordinarily user-friendly and makes things incredibly easy for small businesses that are just starting out. Square is affordable, even offering its basic plan for free and throwing in a card reader. It acts as its own processor with very competitive rates and is constantly upgrading its robust feature list. Square is extremely versatile and mobile and can be used in both the retail and restaurant industries. With Square, you can be up and ready to sell in a matter of minutes. What's more, the Square app market comes with a wide variety of integrations.
If you're happy with Square's interface, you can always upgrade to Square Register, a new all-in-one system that can be purchased for $999. While Square doesn't have the deepest list of features, it handles everything you might need for a small business just starting out. Inventory management allows you to track stock across multiple locations. Employee management lets you pick out your top sellers and easily evaluate labor costs. Loyalty is an add-on, but Square has an extensive app store which allows you to pick and choose other things your company might need (like an eCommerce platform, for example).
ShopKeep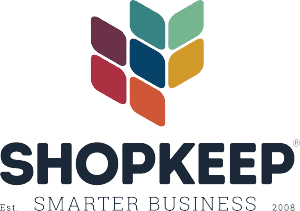 Founded in 2010, ShopKeep (see our review) is a New York-based POS vendor which caters specifically to small and mid-sized retail shops and restaurants. ShopKeep offers a reasonable monthly subscription service and is excellent for small specialty vendors (wine shops, toy stores, etc.) and informal food service applications (ice cream shops, food trucks, etc.). Its quote-based pricing system comes with a register, real-time analytics, inventory management, employee management, unlimited users, and unlimited items, plus free 24/7 customer support.
It also has the capacity to suit full-service restaurants in a limited capacity. For the price, ShopKeep has a generous offering. It doesn't have the most extensive back office but its inventory management is robust. It has also bulked up its reporting and is easy to use across multiple stores.
ShopKeep's interface is simple and sleek as well, and its pocket app is compatible both on Android and iOS. ShopKeep has plenty of useful integrations including MailChimp, QuickBooks Online, and AppCard.
Vend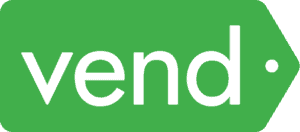 This New Zealand company (founded in 2010) offers extremely competitive pricing. Vend (see our review) specifically caters to retail, so other types of business may find it doesn't suit them, but what Vend does, it does well. Vend took to the cloud early on and is consistently updating its product. It used to be one of the more economical choices on the market but recently raised its prices — the Lite plan now starts at $99 a month. (That's still reasonably competitive considering all that comes with the software.)
Vend's interface is extremely customizable and designed with employees in mind. Its inventory management system makes it easy to upload stock in bulk and easily sort through it. The ability to maintain different price books is also a big plus.
Vend has recently bulked up its loyalty offerings, now including built-in gift card functionality. You can also run your online business through Vend, although you'll have to subscribe to a higher-tiered plan to have access to those capabilities. Vend offers a multitude of third-party integrations (Xero, Shopify, Perkville, and Stitch Labs, just to name a few).
Lightspeed Restaurant

As can be inferred in the name, Lightspeed Restaurant (see our review) is geared specifically for restaurants. It was established in 2014 to augment Lightspeed Retail, an already established POS provider. Lightspeed Restaurant is aimed toward small to medium-sized business and boasts comparatively inexpensive prices, starting at $69 a month. Lightspeed is a powerhouse with very in-depth reporting that you can easily digest in real-time. Its employee management features go above and beyond with a particularly advanced permissions function that lets you give varying levels of access to everyone from the part-time hostess to the veteran bartender.
The app functions solely on iOS devices (iPhone, iPad, or iPod Touch), but comes standard with virtually everything you would need to get your restaurant off the ground. Loyalty is built-in, and Lightspeed was early in offering mobile ordering as well. The table mapping function is simple, but also easy to customize and digest.
24/7 customer service is included in all pricing tiers and Lightspeed has also dramatically expanded the number of companies it integrates with, including Magento, Xero, and Protel.
Revel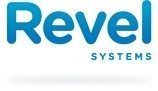 What makes Revel (see our review) unique is its adaptability. While most POS providers specialize in just a few types of business, Revel has somehow adapted itself to suit almost any sales environment – grocery stores, pizza parlors, salons, food trucks, and so on. Its pricing, therefore, is industry specific.
Revel isn't for the faint of heart. It's one of the most robust systems on the market and its back end can be a bit unwieldy. But if you're running a large business with a lot of moving parts, you're likely to find everything you need here.
Revel is custom-made for medium to large businesses and is probably not cost effective for smaller operations. It works solely on Apple iOS devices and has convenient hardware bundles for purchase on its website. With so much to explore, Revel definitely takes some time to learn, but its interface is clean and intuitive once you get the hang of it.
The software boasts very strong inventory management with the ability to store and track more than 500,000 SKUs. Revel also features strong purchase ordering management and it has a convenient kiosk setting. Other areas where Revel stands out are in its menu building, which is fully customizable. There is also a built-in, card-free loyalty system that comes standard. Revel integrates with dozens of other programs that cover accounting, eCommerce, and everything in between.
Toast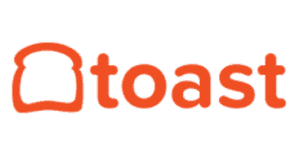 Ideal for businesses where food is served, Toast (see our review) is an Android tablet-based system founded in 2012. Toast is unique in that it is capable of handling anything from full-service restaurants to bakeries and cafes to bars and clubs. You can get the basic Toast system for $79 a month, but loyalty, gift cards, and online ordering can all be purchased as add-ons.
Toast covers all the bases for restaurants — and even more. The company recently began selling Toast Go, a new mobile ordering system, allowing cafes or restaurants with a lot of turnover to quickly cycle through customers.
Toast has an excellent menu creation feature and is one of the easiest systems to learn and master in the restaurant industry. It also features in-depth, restaurant-specific reporting, and its time tracking feature is truly unique. The delivery functionality is also surprisingly advanced, giving you the ability to set your own delivery zones and track orders from start to finish. Toast offers some of the best customer service in the entire point of sale industry.
Final Thoughts
Being a small business owner is hard enough as it is, so the thought of losing precious sales due to something so trivial as a POS system can be an absolute nightmare. Happily, you don't need to cling to your traditional POS system, simply hoping it doesn't crash and burn, and you don't have to sign a harrowing contract that could set you back thousands of dollars if you need to break it for any reason. There are so many perks to a cloud-based POS system – lower cost, multi-device access, online and offline functionality, free support, data protection, etc. – and so many diverse vendors that are willing to cater to your needs.
Take charge of your business. Start by asking "What kind of business do I have and what do I need?" Then go from there. The perfect cloud-based POS system for you is out there – you just need to be willing to make the switch.