How To Price A Product The Right Way: Pricing Strategies & Smart Tips To Succeed
Managing Editor

UPDATED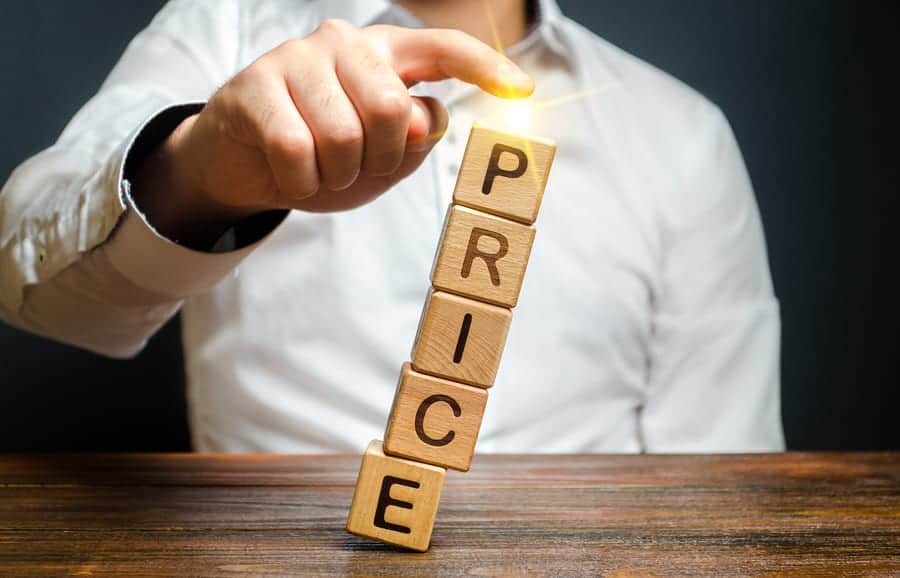 Pricing is foundationally important to your business, and that careful dance between your product and its price is both an art and a science. Price too high and you might not see the sales you deserve; price too low, and the undervaluation of your product sends the wrong message to consumers and may cut into your profit. What's a savvy business owner to do?
Be smart about pricing!
Do your research, analyze trends, and demonstrate flexibility. Pricing is foundational and it needs your constant attention.
Before You Set Your Price, Know Your Costs
It might seem simple in hindsight, but some business owners don't know or haven't calculated the cost of making (or obtaining) their products, and you can't set a price without knowing that crucial detail. Period. The cost of goods sold includes everything from the material costs to labor and everything in between. (Don't forget to factor in all your overhead, too. Rent. Electricity. WiFi. Shop fees. Advertising.) If something is priced correctly, the sales cover the cost and turn a profit. Priced too low, you lose money (or your product loses esteem!); priced too high, you may lose sales altogether. Meticulous budgeting is necessary if you want to step-up your pricing game.
Creators of lists and lovers of spreadsheets will rejoice at the chance to employ those skills to run cost analysis. Be judicious and thorough, and once you have the bottom-line for all your products, then you can develop a pricing strategy that fits with your business.
5 Types Of Pricing Strategies You Can Use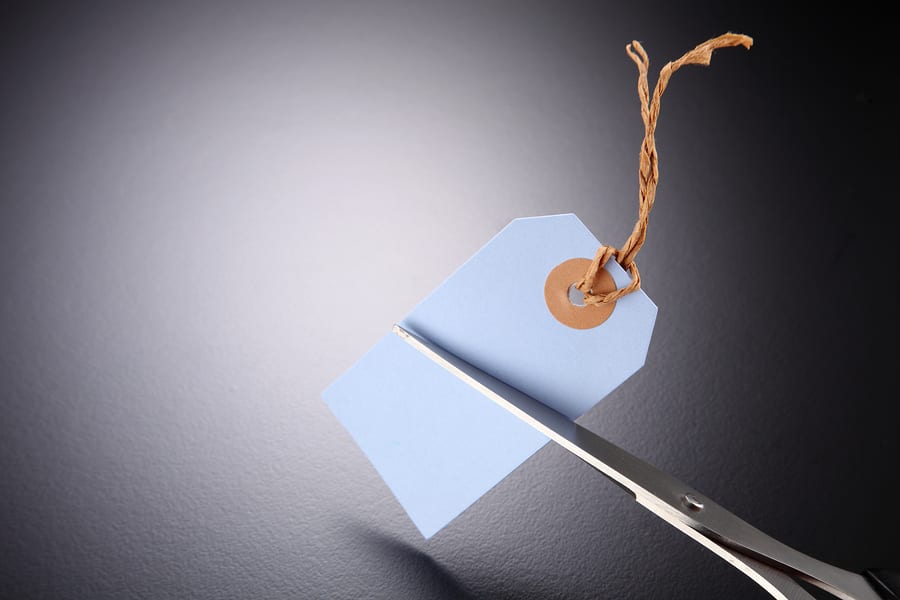 Each pricing strategy has its own pros and cons depending on several factors, including (but not limited to) the type of business you own, your cost of goods, and how many products you sell. Remember that the key to any pricing strategy is to research your options, analyze the numbers, and adapt and show flexibility if sales are stagnant.
Cost-Plus
This is the most common method of pricing. Once you have calculated your cost of goods (material, labor, overhead costs, etc.), from there you add a percentage of sales on top to calculate your listed product price. There are differing theories about the best way to calculate the "plus" (the markup) part of the cost-plus system. Markup largely depends on the market and your competition. The retail industry standard is 50%.
As an example, we'll use cost-plus pricing to look at a product I sell: paperback books. I have a paperback book that I print through a third-party distributor. Author copies of this book cost me roughly $5.00. That's the material cost: $5.00. But I still need to add in other costs: labor, advertising, convention fees. Let's round and say the cost of goods is $7.00. I know my industry and know that a full 50% markup on this paperback would be a hard sell. I sell the books at $12.99 for a $5.99 profit.
From there, depending on where I'm selling the books (my website, an online store, a convention), I can calculate how many books I need to sell for my bottom-line and how many I need to sell to make a profit.
Cost-plus pricing has a lot of advantages. It lowers your risk for loss, is easy to calculate, and makes it easy to navigate price increases as costs change. Additionally, cost increases are passed on to the customer, and these price changes are easy to explain to suppliers and customers. It works well for stable industries where material and overhead costs don't change. The disadvantages? A set markup ignores demand, determining the cost of goods may not be exact, and there's no incentive to cut costs or streamline on the supplier end.
Loss Leader
A loss leader is a product offered at a profit loss in order to encourage customers to buy additional products or services. This is also an industry pricing strategy in publishing and many other businesses that have a consumable or buildable client base. So, giving away a free copy of book one of a series is a great way to grab readers who will subsequently spend to buy the rest of the books. This also works for game consoles or other technology: often, you can get a console at a reduced price because buying individual games is how the company turns a profit.
There are also more predatory ways of using loss-leading, which is why it's banned as a pricing practice in 50% of the United States. (And it may not be illegal, but restricted, in your state, so if you have a question about the legality of your pricing model, please contact an expert.)
The advantages are that it works well for industries that want customers to keep coming back for repeat sales, and it's a safer model for a company that is large enough to absorb the initial loss. The disadvantages? Predatory practices ruin it for everyone.
Skim Pricing
"Riding down the demand curve." Skim pricing is when you start off with a high price and lower it slowly to reflect competition/market over time. Game consoles work as another great example of this pricing model. When a console is first released, it's marketability comes from anticipation and a feeling of scarcity. However, the product can't sustain itself at that price and will come down over time to reflect a competitor's prices more effectively.
The advantages to skim pricing are that it creates a high-profit margin after launch and helps recuperate costs quickly. But if you don't have the clout or product to pull off the high price, this pricing model could backfire. Also, businesses need to find a way to incentivize the product if consumers know price skimming is coming and subsequently wait for the lower price.
Market-Oriented Pricing
Also called competition-based pricing, this pricing model relies on an understanding of what else is currently available from the competition. Based on knowledge of the market, a company will price its product higher or lower, depending on the needed strategy. Does your company want to offer the same service or product for less? Or do you want to advertise your superiority over the competition to prove why your brand is worth more? Researching your competition and their prices is an absolute requirement.
The advantage of market-oriented pricing is that you get a leg-up over the competition — and it's fairly simple to price yourself based on what the competition is using. The disadvantages are that not knowing why a product is priced that way is a short-term solution, and following the crowd doesn't always pay off (remember that time you copied another kid's math worksheet answers and they got all the questions wrong?). If you want to price an item based on a market-oriented pricing model, that's fine, but make sure you are running all the numbers, too, and that your decision is rooted in your long-term business needs.
Anchored Pricing
Price anchoring has a lot to do with human psychology. (Pricing, in general, is often based on psychological research; human beings aren't exactly the most rational of consumers.) The psychology is this: Humans tend to place importance and value on the information they hear first. So, if the perceived value of a product is $1000, slashing its price to $399 induces a great feeling of savings for consumers. But shhhh…the price was going to be $399 the whole time. (It's like magic. Ooooh. Ahhhh.)
In retail, we see listed prices all the time that are pure invention: no one was going to pay that price. But if you see the original price connected with savings, your brain will be more likely to make a purchase. Anywhere you have a listed price and a sale price, you're seeing anchoring in action.
Anchoring is also seen when you price a luxury item significantly more expensively than your target product. People will buy the target product feeling like they received a deal.
With anchored pricing, people will feel like they are getting a deal, and the product benefits from a perceived higher value. It's not all good, though. People can become loyal to price and not company, and consumers may be annoyed at the tactic.
4 Major Considerations For Setting Prices
Pricing psychology is a major factor in your pricing decisions. There are copious books, research papers, and websites dedicated to the exploration of how the human brain works during purchasing decisions. You may or may not have known the names for the different tactics, but once you learn them, you see them employed everywhere.
One thing popular in the United States is charm pricing. Charm pricing is where you price something ending with a 9 or 99. For example, $19.99 instead of $20.00 or $5.59 instead of $5.60. It is one of many psychological pricing tools you can employ.
I would highly encourage you to check out additional resources, as we can only scratch the surface here. However, beyond the psychology of pricing, there are four other specific considerations you should keep in mind when setting prices:
Know Your Customer
It might be simple, but it cannot be understated.
Do. Your. Research.
Who is buying your product? Who buys your product generally? Who are your repeat customers? What pricing strategies worked in the past? Knowing your customers is knowing the psychology of their purchasing habits and understanding the marketing tools that would turn them off.
Know The Competition
Even if you don't use competition-based pricing, you should still research your competition's prices on the regular. Informed pricing is empowered pricing, and you cannot be informed unless you know what your competition is selling their product for.
Have A Financial Target
Don't forget to consider a financial goal as you set your product pricing. Even if your goal is to break-even, that should translate into numbers. How many of X do you need to sell at what price to cover your costs? To make a 20% profit? To be able to take your family to Disneyland? Whatever the need, make it a goal, and give it numbers.
Know Your Worth
Heart-to-heart moment: it shows great respect for you and your product to price your work well. Both over-valuing and under-valuing yourself is a mistake. When you implement a pricing technique, it needs to come from a place of understanding: what does this cost to make and how much is it valued? You are worth more if you are in demand, it's true, but humans will also pay more for things made with careful love and quality.
How A Good eCommerce Platform Or Point Of Sale System Can Help You Track Costs & Profitability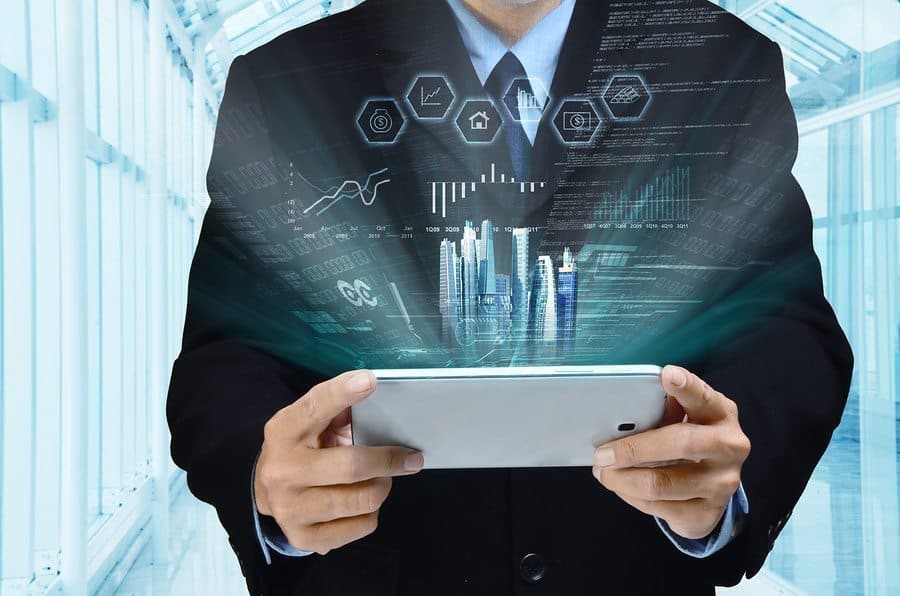 Math and spreadsheets are fun! For some people. For a few people. Select people, perhaps. But for the rest of us, there's good news: eCommerce and point of sale systems now have reporting tools that can calculate pricing factors with a click of a button. According to our Merchant Maverick eCommerce and POS experts, any good software will include the cost of goods sold and profitability reports. Advanced reports can even track prices over time or specific vendor costs; employee labor costs and job costing.
POS products like Lightspeed have specific reports for businesses to manage markup and margins, and creating promotions.
Accounting software may also have access to reports that manage pricing tools. Check out our top accounting software picks post to see if there is a good fit for your small business needs.
Don't Forget To Keep Testing Prices
Markets and products change all the time, and if you aren't staying current on pricing in your industry, you won't be able to navigate the shifting tides. Test a price and monitor its sales over time. If patterns emerge, use that knowledge to set a more permanent price.
Your pricing model is a guide, but prices and strategies shouldn't grow stagnant. Being flexible and understanding the market, your bottom-line, your markups, and your margins will all help create a successful business.
The Bottom Line: Pricing Your Products Is Key To Building A Sustainable, Profitable Business
Pricing truly is the most important business decision you can make. There are things you can control about how you run your business, and one of them is the price. Your pricing should drive profit, and long-term profit, too — not just short-term sales. A good boost of sales during a promotion is nice, but it's not a sustainable pricing model.
Know the competition, but don't venture blindly into pricing without a clear understanding of your costs and market, too. If your current situation limits experimenting with building up an inventory or investing in advertising new pricing, you can look into a working capital loan to jump-start or renew your business growth!
No matter what, research, analyze, and demonstrate flexibility.