The Most Important Function Of Project Management Software
Editor in Chief

UPDATED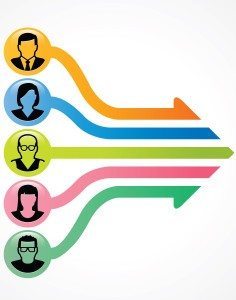 There's no doubt that project management software is a useful commodity. What other tool can you use to simultaneously track the progress of ongoing tasks, monitor employee workload, create complex schedules, budget for projects, and safely store documents and images? Even the fanciest project management program, however, is primarily useful because it performs one, big, all-important function for your business: streamlining communication.
Resource management has become increasingly difficult over the last few decades. Running an efficient business was much simpler before the advent of laptops, cell phones and that pervasive, game-changing phenomenon that is the world-wide web. These days, people can literally conduct business at any time of day, from anywhere in the world. Vital information is now conveyed less through one-on-one interactions and more through emails, phone requests, and video conferencing. Without a proper tool to organize and manage the basic components of daily work, many businesses flounder, lost in a pile of unreturned emails and forgotten service requests. Good-quality project management software consolidates information and communiqués in one central location, making it harder for employees (and managers) to drop the ball.
For this reason, PM software programs like Trello now boast upwards of 17 million users. Millions of users also rely on other quality project management solutions like Basecamp, Asana, LiquidPlanner, and Teamwork.
To facilitate smooth and constant communication, many modern SaaS programs, like those mentioned above, eliminate the need for email altogether; most allow users to intimately incorporate standard email communications in the process of project planning and execution. Email integration effectively eliminates the need to waste valuable time sifting through an endless inbox to retrieve information. Attachments, instructions, and other communiqués are stored within a proper context and associated to the appropriate task or project.
Project management software also streamlines communication by bringing clients and other stakeholders into the lifecycle of your projects. When given access to project management software, clients can actively participate in planning and do not need to be chased down for approvals and feedback. Some programs even have built-in video conferencing capabilities (or integrate seamlessly with apps like Go-to-Meeting) that allow you to schedule and conduct client consultations and day-to-day staff meetings. Participants are automatically notified of upcoming meetings, provided with an agenda when appropriate, and enabled to post detailed minutes in the company account for others to view.
Clear, reliable communication has never been so vital to the health and prosperity of businesses as it is now. Without a dependable system, too many things can fall through the cracks. Implementing new project management software is an intelligent and proactive way to organize files, messages, and ideas in a way that is easily accessible to everyone involved. All of the other standard project management features – issue tracking, reporting, etc. – are just icing on the cake!
Now that you know about the main benefits of project management software, it's time to get started. Compare the best project management software programs at a glance, or shoot us an email to request our help with choosing project management software for your organization.