Interview With Bridge Pointe Group's Robert Alandt On Fraud & Chargeback Management
Founder

UPDATED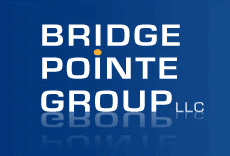 Recently, I've been doing a ton of research on the subject of payment card security and everything that falls under that umbrella. As much as I know about the basic process of merchant accounts, payment security is still a new subject for me.
The more I learn, the more I realize that fraud and chargebacks are a very costly part of accepting credit cards. A cost that can be reduced if we take the time to address them. I plan on writing more extensively about all of this in the very near future, but to kick things off for now, I decided to bring Robert Alandt from the Bridge Pointe Group to talk to us about fraud and chargeback management. Robert has spent 23 years in this industry, and as the former VP of Visa, Inc. in San Francisco, he probably knows a thing or two about the topic.
Robert, give us a quick background of what your company does. Preferably, in the easiest, most understandable way possible. I'm sure most of my readers (like me) are newbies in the subject.
Very simply the Bridge Pointe Group works with smaller and mid-sized card-not-present (CNP) merchants to mitigate their chargebacks that result from payment card transactions.
Chargebacks can be related to fraud, cardholder disputes pertaining to their purchases, or a combination of the two. When a chargeback occurs, the merchant not only doesn't get paid for the product they sold, they can also incur additional fees and charges levied by their payment card processor. One can argue that the merchant's processor has a conflict of interest when it comes to helping their merchant reduce chargebacks since they make money every time a chargeback occurs.
In contrast, at the Bridge Pointe Group we have no other interest but what is best for the merchant and solely act as their advocate to identify ways for reducing their chargebacks and associated expenses. Chargebacks can't entirely be eliminated but they can be reduced for every merchant out there. Our costs are minimal compared to what we can save the merchant in losses due to chargebacks.
What do you see as the biggest challenge for CNP merchants today? Strictly from a fraud and chargeback management perspective.
Unfortunately, the way the rules are currently structured by the global payment card networks, CNP merchants are usually liable for any fraud that occurs. This is different from the card-present (CP) merchants where the card issuers usually assume liability for transactions when fraud occurs. The biggest challenge we see for small and mid-sized merchants is the lack of knowledge they have when it comes to mitigating fraud and chargebacks. They know that they receive chargebacks, but often they don't know why and even more often, they don't know what they can do to reduce them. The smaller the merchant is, the less help and support they receive from everyone. Merchants want to focus on their business and not having to become an expert on chargeback reason code 83 for example.
Can you offer some quick tips or best practices that merchants can implement right away to help mitigate fraud or reduce chargebacks?
Chargebacks are either the result of fraud; someone I didn't authorize used my payment card to conduct a transaction. Or they are the result of some issue the cardholder had with a transaction they conducted; I don't recognize this transaction, the merchandise I purchased is defective, I never received my merchandise, etc.
At a minimum every CNP merchant should work with their processor to fully utilize the following fraud prevention tools: Address Verification Service (AVS), card security code verification, verified by Visa/Secure Code from Mastercard.
The best way to try and reduce chargebacks related to other types of cardholder disputes is to communicate as much as possible with the cardholder throughout the entire purchase process e.g. send the cardholder an email to confirm the order and later inform them when they can expect to receive their merchandise. Also the merchant should make it easy for the cardholder to contact them should they have any issues with their purchase. One way to do this is to be sure the merchants phone number is included in their billing descriptor. If the cardholder can't contact the merchant easily they are likely to then contact their issuer who will send a costly chargeback to the merchant to dispute the transaction.
Can you recommend any online tools that would help with fraud monitoring?
I mentioned some of the basic fraud mitigation tools above that every merchant should utilize at a minimum. As a part of this they should review their policies when utilizing these tools. For example what will they do when they receive a "no match" response to a card security code verification? For some merchants these tools are enough. For others, additional tools might be needed such as a sophisticated fraud scoring system for each transaction. The important point is to implement the right amount of fraud prevention tools. There is no reason to buy more than you need as there is to incur fraud because current tools are inadequate. What we do at the Bridge Pointe Group is to help CNP merchants find the right level of fraud tools after doing an analysis of their fraud and chargebacks.
If my readers want to learn more about fraud and chargeback management, what resources do you recommend?
If your readers want to lean more about mitigating fraud and chargebacks the Resources page on our website has a great deal of information that they may not be getting from their processors to help them. The Resources page contains everything from transaction flows so that they understand how the payment card process works, to descriptions of the common fraud tools available to CNP merchants, to descriptions of the chargeback reason codes, to links to the operating rules for the global payment card schemes such as Visa and Mastercard. On the website we also have a blog that we use to inform readers about issues, trends, and rule changes that could affect them. Finally, there a couple of organizations that CNP merchants should look into joining which also have a number of resources, the Merchant Risk Council (MRC) and the Direct Response Forum (DRF).
—-
Thanks Robert! To learn more about the Bridge Pointe Group visit their website at: www.bridge-pointe-group.com.