Interview With Merchant Account Consultant Mike Shatz
Founder

UPDATED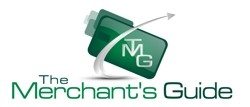 Mike Shatz is the owner of TheMerchantsGuide.com. His website offers both content and services for those that are interested in learning more about merchant account fees. He has a book called "Understanding Merchant Account Fees in Card Not Present Environments" which I'll be reviewing soon.
I invited him over to give us a rundown of what he offers. Mainly because I think it's a service that could be very important to some of my readers.
I've talked about you in a previous article, but if you don't mind, can you remind us of who you are, and what it is that you do?
By way of introduction, I have spent the last 20 years working in the Internet, e-commerce and payments industries. Of course, these days, they are all interrelated. I have been very focused on payments for the past 10 years, mostly on the acquiring side. I have therefore had an opportunity to work with over a thousand merchants, large and small. Generally my goals are to lower costs and/or increase the merchants processing efficiencies. These often go hand-in-hand.
Your focus is on card-not-present (CNP) merchants, is that correct? Do you work with card-present (CP) merchants at all?
I would say that virtually all of the merchants I have helped are primarily CNP. I really cut my teeth at Litle & Co., which is a mega-boutique payment processor for CNP merchants. These days, however, most merchants are multichannel, and have some brick-and-mortar (read: credit card terminal) locations. I would not claim to be an expert on terminals, however, the principals for lowering costs are the same though – they are driven by Interchange rates. With terminals, this has a lot to do with programming and set-up.
You've also written a book on the subject of "understanding merchant account fees" for card-not-present merchants. Can you tell us a little bit about what readers can expect from it?
Well, there are two audiences for this guide. The first, for which I had originally intended the guide, is merchants. The book really explains how the credit card systems work in terms of fees, and lays down a detailed mathematical roadmap that allows these merchants to do a lot of their own analysis. The guide includes many formulas and examples and even includes a sample spreadsheet. An unintended audience for the guide is payment professionals themselves. In fact, I sell more guides to processors and ISOs than I do merchants – even employees of the credit card associations.
—-
Thanks Mike! To learn more about Mike's services, go to TheMerchantsGuide.com. You can purchase his book here.