Invoicing Software: Free Or Paid?
UPDATED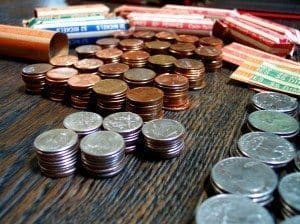 Everything is better free, right? There's a certain appeal to not having to pay for the basic tools you need to keep your business running, especially when you're just starting out. This fact comes as no surprise to software developers, who have responded to the market demand with a variety of free invoicing programs.
But are free invoicing programs worthwhile, or do they prove the adage that you get what you pay for? The answer really depends on your business. Let's take a quick tour of the pros and cons:
Pros:
Cost – This is the obvious one. Given that cloud-based invoicing software tends to rely on a subscription model, choosing a free program will typically save you between $100 and $500 per year.
Quality – People tend to associate "free" with shoddy quality … and in many cases, it's a reasonable assumption. But several new invoicing programs – and a few of the old ones – defy this stereotype. Some, like Debitoor, are based on the "freemium" model; they're simply a scaled-down version of the full, paid version of the software. Others, like Nutcache, are the products of companies which also produce successful, paid software. In either case, we're seeing an influx of capital and resources into the free software market.
Solid Basic Functions – For basic functions (write an invoice, send it by email, mark it as paid, maintain a list of items in stock for quick entry, etc.), free software does just as well as paid software. There's no appreciable difference between the two so long as you stick to the basics. If the basic software meets your needs, there's just no reason to pay for bells and whistles you won't use.
Cons:
Branding – That old "no such thing as a free lunch" saying rings true here. You won't have to pay a cent to use a free invoicing program … but the developers put time and effort and money into creating, maintaining, and supporting the program. They need to recoup that cost somehow – and they do it through advertising. Their branding will appear on your invoices – usually inconspicuously, but it will be there. You have to weigh whether this is worth it.
Poor Support – My experience tends to be that you don't get nearly the level of customer support with a free program that you do with a paid program. There are rare exceptions, but that's the rule.
Fewer Advanced Features – While there's some great free software out there, there's no doubt that you can get more robust software if you're willing to pay. Features such as recurring billing are hard to find in free software (though some programs offer them). Once you move into the sphere of automatic payment reminders and auto-billing, don't even bother to look. You will have to pay for those.
Scaleability – Since free invoicing solutions don't offer the extensive range of features you'll find in paid software, it may not be able to scale with your business as you grow. That's not necessarily a huge problem; you can always start in one program and move on to another later. But it is something you should keep in mind. Also, make absolutely certain that you can export your data from any program you use – free or paid. If you do decide to switch, you don't want to lose any data.
Conclusion
So what's the verdict? You'll have to decide that for yourself, based on your specific business and its needs. For the right companies, free invoicing software represents a stunning deal … but it's not for everybody.