Looking At The Sell On Etsy Mobile Payments App
Expert Analyst & Reviewer

UPDATED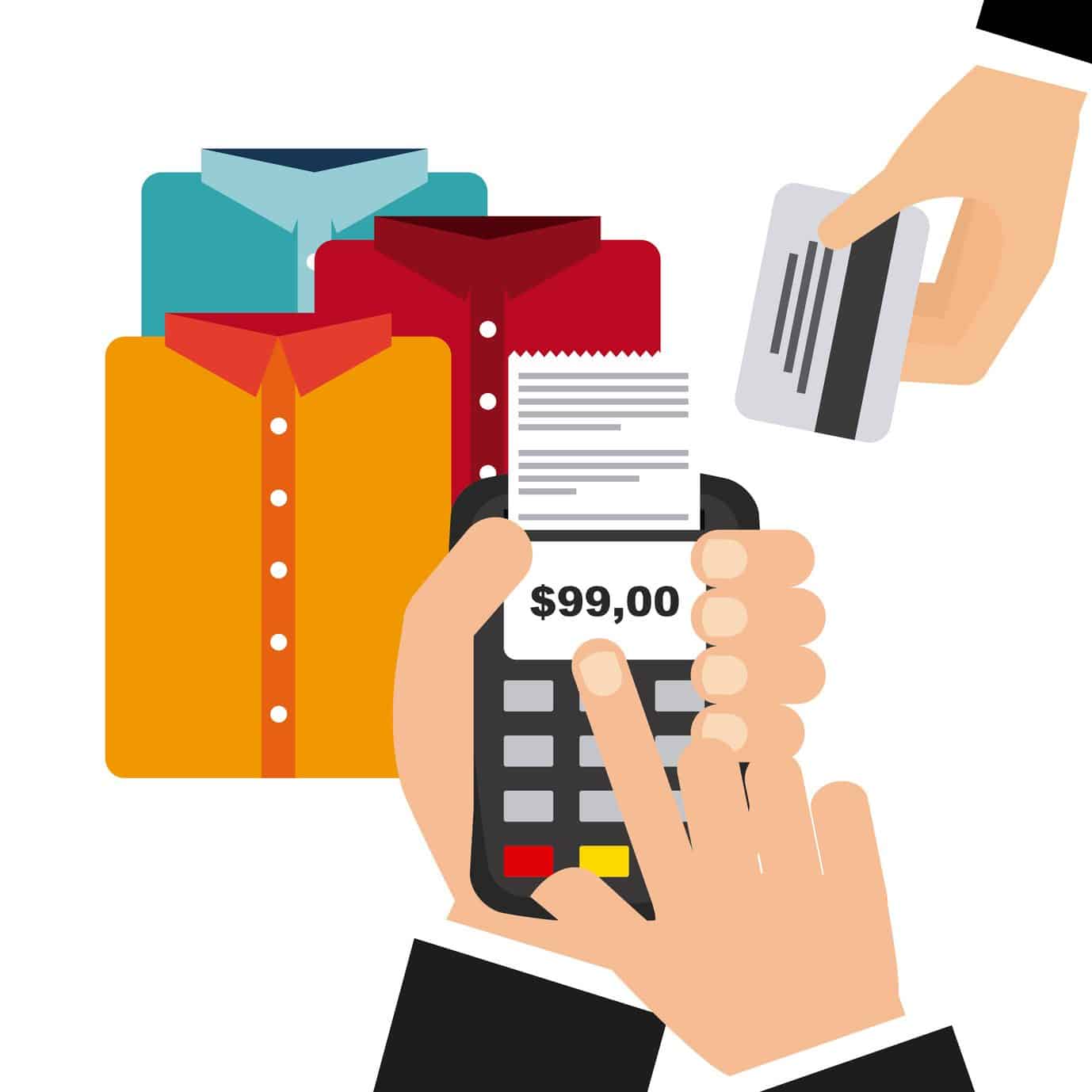 I spend a lot of time at conventions and arts-and-craft fairs, helping a friend sell her merchandise. It's a good opportunity to meet other vendors and talk shop, which is not only a great source of ideas for new merchandise, but also a good way to compare notes on how to run a business.
That's exactly how I found out about Etsy's branded card swiper. One of the vendors at an event had one of these bright orange beauties. I was intrigued, and so I set out to find out more.
What Is Etsy?
Etsy is an online marketplace specializing in vintage items, homemade goods (costumes, jewelry, clothing, home decor) and arts and crafts. It used to be exclusively for handmade goods and craft supplies, but since 2013, Etsy has allowed mass-produced goods, which has upset some sellers because they're now competing with cheaply manufactured mass produced goods. Management claims that's not the case, but many sellers were — and still are — unhappy with how events played out.
Even so, Etsy is home to more than 1.4 million sellers and almost 20 million active users, with revenues just shy of $200 million.
One of the big benefits of selling on Etsy is being able to set up your own shop with a URL on the Etsy domain. It's a lot easier than building your own store online, especially if you're not particularly tech-savvy, and the Etsy name gives you some credibility. (That said, Etsy can also suspend or close your shop with no warning if it thinks you've violated its policies, and there's not much you can do about it. This should remind you of complaints against Square.)
Another advantage to selling on Etsy, if that's your niche, is the listing fees: just $0.20 per listing and 3.5% per transaction. That's better than eBay, which charges 10% of the final value, or even Amazon, which charges even higher fees than that based on the product type you sell. Amazon also doesn't currently have a craft or niche marketplace, though we know that it's at least considering a Handmade at Amazon platform.
By comparison, if you sell on your own site, your fees will depend on which payment method. PayPal Here charges 2.9% plus $0.30 cents. On other platforms, such as BigCommerce and Shopify, vary depending on which plan you choose. You may pay only a monthly fee (anywhere between $14 and $80 per month, or more), or you may pay a monthly fee and a transaction fee, which could be as little as 1.5% or as much as 2.9%.
How The Card Reader Works
According to Etsy, about a third of its sellers don't just sell online — like me and my friend, they attend conventions, craft fairs, and other events as vendors. Before the Etsy reader, that meant these sellers had to rely on Square or PayPal Here to accept credit card payments, or operate on a cash-only basis.
Etsy's reader works the same way as other mobile card readers: open the app on an Android or iOS device, plug the reader into the headphone jack, and enter the necessary info. It's all pretty straightforward.
The card reader is directly integrated into your Etsy store. Instead of just punching in the amount of a sale, you can select an item that is already listed in your store, and Etsy will automatically update the inventory. You can also just enter an amount if what you're selling isn't listed online.
All of the sales made with the card reader count toward your Etsy sales. Customers who buy in person can also leave you reviews for your Etsy store.
But the best part is the rates: Card swipe fees are just 2.75% per swipe — that's the same price as Square. (PayPal is 2.7%, for the record.) Manual entries with the Etsy reader are just 3% plus $0.25, compared to 3.5% + $0.15 for Square and PayPal manual entries. The normal Etsy transaction fee, 3.5%, doesn't apply to goods sold in person, so you save money.
Of course there are many features offered by these other apps that the Etsy app does not have, such as invoicing, coupons, discounts, QuickBooks integration, etc. But for someone already using Etsy or looking for a simple all-in-one solution for selling handmade items, it's pretty much unbeatable.
There doesn't appear to be any sort of requirements to become eligible for a reader, such as having a set number of sales. The app itself, called Sell on Etsy, is free to download from Google Play and the iTunes Store.
The reviews on Google Play are promising: a 4.0 across more than 2,300 ratings. The iTunes reviews are less glowing. The most recent version doesn't have enough reviews to display a rating, but with all versions combined, it has a 2-star rating from 790 reviews. Many users complain of glitches and crashing in the newest version of the app, but Etsy has taken the time to respond to many of these complaints.
All the money from your in-person sales are added to your Shop Payment account and is transferred over to your bank account every Monday (unless you request payment sooner). In PayPal, your funds are available almost immediately, and in Square they typically take 1-2 business days for the transfer to go through.
Also, Etsy's reader is currently only available in the U.S., though Etsy claims it plans to expand the service.
Should You Use the Etsy Card Reader?
Etsy is offering competitive rates on its card reader, which is great for sellers. The fact that it waives its online transaction fee is certainly an incentive, as are all the other features you'll find in the Etsy branded reader. I like that there's an inventory integration, especially, since keeping inventory can be a pain.
That said, Etsy is not a marketplace for everyone. Despite the onslaught of mass-produced merchandise, it's still largely known as the place to go for handmade goods and arts and crafts, so you need to be sure your goods fit with that image. Etsy also has a lot of risks, and you don't necessarily have a lot of control over what happens to your store. That's a big problem if this is your sole or primary source of income.
The Etsy branded reader is really only an appealing option if you already sell on the site and are happy with your service. If you have plans to open your own store under your own domain (and you should, especially if you want to scale up your business!), you're probably better off going with another mobile card swiper. You can compare our top-reviewed services here. Or take a look at some tools to build your own simple selling website here.
And even if you are happy with Etsy, be sure to back up your information, everything from product photos to descriptions, prices, and sales numbers, somewhere secure.
If you're new to accepting credit card payments on a mobile device, check out our comprehensive guide. If you are considering creating an online shop on Etsy or another platform, we also encourage you to look at our shopping cart reviews and compare services.
That said, this Etsy-branded card reader could change the game for online sellers who also want to sell in person. Will we see more branded readers in the future? Maybe. It's definitely worth keeping an eye out.