Why Small Businesses Need To Beware of Loss Leader Pricing Tactics (& How To Do It The Right Way)
Managing Editor

UPDATED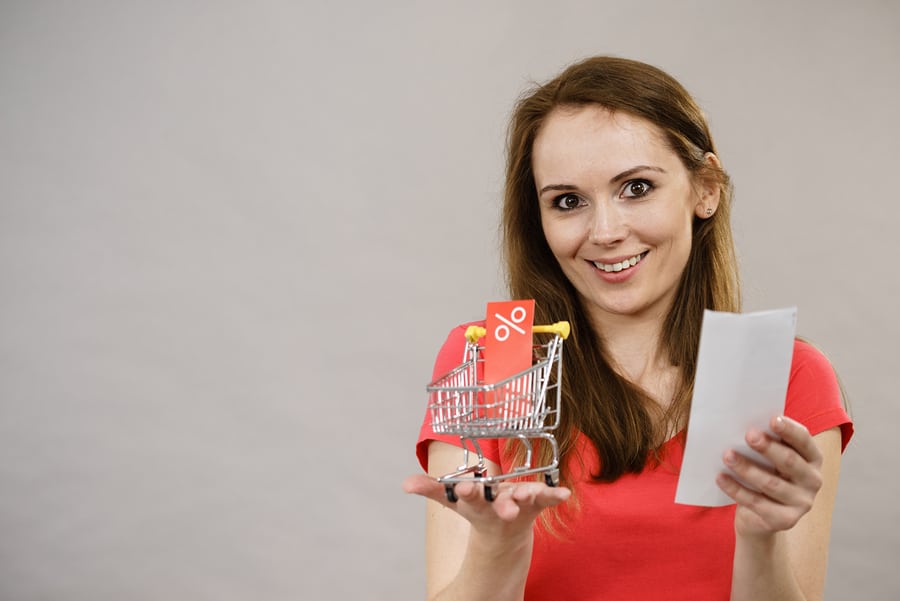 Out there on marketing blogs and community forums, the comments pop up from well-intentioned commenters: Stop pitching loss leading as a strategy! Don't you know it's illegal?!
Their hope, I imagine, is to prevent small business owners from involving themselves in a loss leading scandal which leaves their business ruined and all their personal relationships scarred forever. However, shouting that loss leading is illegal is a bit like saying that crossing the street is illegal without explaining that crosswalks exist in some locations. The reality is that loss leading laws are aimed to protect small businesses against big businesses that can employ this strategy without a threat to their bottom-line.
Let's dive into the world of loss leaders, learn what's predatory — and what's not –, and examine smart strategies that could work for your business.
The Definition Of A Loss Leader
What is a loss leader? The loss leader market strategy is ubiquitous and time-honored, and once you know what it looks like, you will see evidence of loss leaders everywhere. When a business prices a popular or flagship item below its value and subsequently encourage sales of higher-valued items, this is loss leading. In order for the strategy to work, buyers must spend enough elsewhere on a different product to make up for the loss of profit. Loss leading is about attracting consumers to your store with a low-priced item and enticing them to buy additional items once they are there.
For example, we see loss leading strategies in supermarkets where milk is placed at a discount in the back of the store. During the course of the walk to the milk, strategists hope shoppers will pick up more expensive items: cereal, cookies, freshly-baked pastries. In the publishing world, book one of a series may be sold at a loss with the hope that readers will be hooked and read through the series. Game consoles are another product that uses a loss leader strategies to encourage sales. The game consoles themselves are often sold at a loss because profit is made from the sale of individual games and gaming accessories.
Pros & Cons Of Using Loss Leader Pricing
Is this strategy right for your business? Here are the advantages and disadvantages of loss leaders:
Pros
Increases customer traffic
Builds customer loyalty
Gives a price advantage over the competition
Can purge inventory
Promotes other sales
Cons
A chance of lost profit
Savvy shoppers/bargain hunters won't bite
Customers become conditioned for cheaper prices
PROS:
Increases Customer Traffic
A sale price, especially a great deal on a worthy product, will drive customers to your store — whether it's brick and mortar or online. The sheer volume of customers is why the strategy works; people flock to the loss leader product.
Builds Customer Loyalty
If your loss leader strategy involves bringing customers back for different and subsequent items (think games with gaming devices or more books in a series), this is a great opportunity to build brand loyalty. Loss leaders encourage customers to come back specifically to your store for the items they need/want.
Gives A Price Advantage Over Competition
One of the reasons loss leading is banned in Europe and some states in the US is because it is seen as anti-competitive. It's true: if you have the resources to take a loss on an item that your competitor may not be able to price at a loss, you have an advantage over the competition. Fortune favors the bold, but it also favors those who are already fortunate. Big stores like Amazon and Walmart offer loss leaders without risk and in those cases, loss leading is used to eliminate competition.
Purges Inventory
Perhaps you have an excess number of items in your inventory and you are looking to move them fast? Pricing them at a loss and then bundling them with other items is a great way to use the loss leader strategy.
CONS
Has The Potential To Lose Money
However, there are downsides, too. If your marketing doesn't work, you have the potential to lose money. If you can't promise profit or sales of other items, taking a huge loss on any item in your inventory could be bad for the bottom-line.
Savvy Shoppers & Bargain Hunters Won't Bite (Watch Out For Stockpilers, Too!)
Customers are getting savvier and they can recognize market strategies a mile away. If you have a bunch of savvy shoppers and bargain hunters who won't bite on other items and just buy your loss leader, you may run into a problem with making a profit. Beware of stockpilers: these are the bargain hunters who come en masse to buy you out of loss leaders. These shoppers exist (ever seen the show Extreme Couponers?) and they do hurt your profit margin.
Customers Might Become Conditioned For Cheaper Prices
Another drawback is the chance to condition your customers to expect loss leader prices all the time. Once the price returns to normal, customers won't be incentivized to continue shopping if there isn't a deal available.
The Ethics & Legality Of Using Loss Leader Strategies
But is loss leading legal? Predatory pricing is illegal, so where is the line between a loss leader marketing strategy and a predatory pricing strategy?
In general, it comes down to a business's size. If a business is able to continually undercut and take a loss on an item, eliminating competition, the practice is unethical and might be illegal depending on where you live. The rules were made to protect small businesses from larger businesses and box stores that benefit from loss leading and can afford to take a loss. However, a loss leader strategy used by a small business for a temporary sale or price promotion is not predatory by nature, and chances are it is perfectly acceptable. However, it's always important to check with a legal representative from your own state to check the laws in your location.
(The EU and Australia do have broad bans on predatory pricing and loss leaders, so if you do business in these countries, please double-check that your pricing is within ethical and legal requirements.)
3 Tips For Using Loss Leader Pricing The Smart Way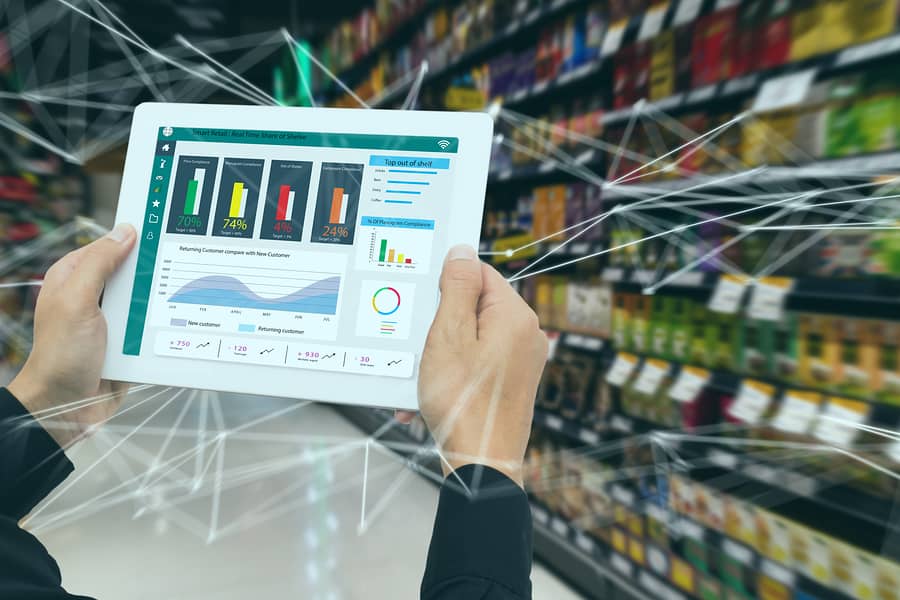 Don't do anything illegal, shady, or unethical. If your marketing strategy is foundationally about hurting another business or tricking consumers, we can only hope you steer back into ethical territory; at Merchant Maverick, we're in the business of helping all businesses! Does that mean the loss leader strategy is out completely? No. So, how can you use a loss leader in a smart way?
Here are three tips to assist you with potential loss leader strategies.
Tip #1: Know Your Profit Margins
Price your loss leader and the other items in your store with a perfect balance. Know your margins and have a specific sales goal in mind. A loss leader sale can fail on several fronts, but if you do not price your items accordingly, you have a greater chance of losing money to savvy shoppers and stockpilers. Also, a loss leader is a marketing tactic and promotional strategy; it is not intended to be used full-time on a particular product. (As that would drive the item's value down permanently.)
Tip #2: Choose Impulse Items With High Margins & Display Them Strategically
What can you sell around the loss leader as impulse buys? Easy. If they're around a sale on milk, expensive cereals and fancy milk-drinking bendy straws can become temptations. Discounted razors are great if there are premium shaving creams and additional blades within grasp. A loss leader that functions without a connection to your other products could result in a loss in profit. What will your loss leader encourage others to buy more of? Place those things within reach.
Tip #3: Market Items Correctly
Promote your temporary pricing, send out newsletters and social media blasts. Encourage others to share! Your loss leading marketing strategy needs bodies, so don't just set the price and wait for magical sales. Find ways to promote your price and don't forget to create smart displays at the point of purchase. Encourage and nudge customers to the items with higher margins that go with your loss leader; you have to help them make the connection that since they are saving on this one item, they can afford to buy these three other items, too.
Should You Try Loss Leader Strategies?
If loss leading is problematic or illegal where you live, it is best to steer clear. However, loss leader strategies do have the opportunity to work for some products and for some companies. With all marketing strategies, sometimes you will need to tinker and explore, run numbers and assess value. If you don't have a suitable product that couples well with goods with higher profit margins, this strategy might not be a good bet. However, if you sell something that warrants repeat sales (a subscription service, books in a series, consumables), loss leading could give you and your business a nice promotional boost.