Mailchimp VS Constant Contact
Contributor

UPDATED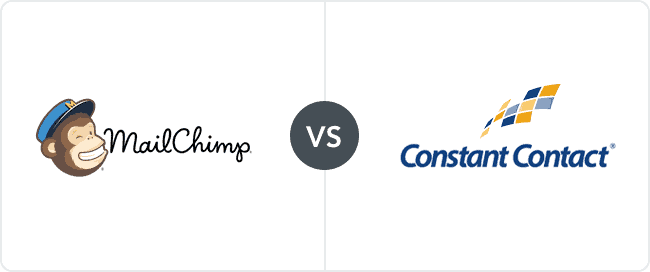 Mailchimp: email marketing with humor and visual flair that still packs an impressive set of features. Constant Contact: a business-oriented email marketing app designed to be at home both in large companies and smaller startups. If you listen to public radio or are one of those "podcast people," you have likely heard at least one scripted pitch for either of these services. And you have probably noticed the claim that seems ever-present in marketing for apps that are ostensibly email service providers: they do more than just email.
In the case of Mailchimp and Constant Contact, that claim is actually true!
While building, testing, and sending email is still the integral component of both Mailchimp and Constant Contact, both of these apps have grown beyond that original platform and meet needs far beyond email newsletters. With advanced automation, complex segmentation, and deep analytics that provide unheard-of insights into your subscribers, the wise marketer will use these apps to connect with customers and drive future product planning. With all the depth and complexity that comes from these additional features, though, it can be difficult to know which app is best. When features were limited to just email builders, life made sense. Now, though, things are complicated. Fortunately, though, Merchant Maverick is here to cut through the jargon and reveal the pros and cons in the harsh light of impartial criticism.
Which of these two best suits your marketing needs? We are here to help answer that question. Let's dive in.

Features
So let's go head-to-head on features here; will it be Mailchimp or Constant Contact that comes out on top?
Email Editor
Winner: Constant Contact
Both Constant Contact and Mailchimp offer drag-and-drop email builders, allowing excellent customization and the possibility of beautiful results. However, of the two, I would have to give a slight edge to Constant Contact for the up-front ability to import PDFs and edit HTML emails. That added flexibility is a nice bonus, so CC gets the win for me here.
A/B Testing
Winner: Constant Contact
The idea behind A/B testing is to learn as much about your audience as possible, thereby allowing you to send the kind of emails they are most likely to open. In that regard, Mailchimp definitely has the edge. In Constant Contact, you get a standard A/B test, where you put together two variations of your campaign and see which performs best. Mailchimp lets you do three variations out of the gate, and if you subscribe at a high enough level, you can get up to eight.
It's a close race, though, as Constant Contact offers excellent controls for A/B test duration, variables, and more, even with just two variations.
Design/Templates
Winner: Constant Contact
Both of these companies offer gorgeous, customizable email templates. This one is pretty much a dead heat in my eyes — after all, email templates are the bread and butter for an email marketing app. But if I had to give one a slight edge, it would be Constant Contact, as they make a special point of ensuring mobile-readiness for their templates. Honestly, though, both apps are fully capable of giving you the tools to make excellent emails.
Automation
Winner: Mailchimp
Both Constant Contact and Mailchimp provide automation tools, from abandoned cart automatic responses to welcome emails, classic drip-style campaigns, and even happy birthday messages. Mailchimp, though, offers even more with their product suggestion feature; once you integrate your store with Mailchimp, the app automatically analyzes customer data, determining what kinds of products they like best and creating a top-ten list for them. Nice.
List Management & Segmentation
Winner: Constant Contact
As far as I can tell, segmentation is the black magic of email marketing. Basically, you create a number of variations of each segment of your email and allow some fancy coding to determine which parts of your subscriber list will appreciate different combinations of those segments. Then you send each subscriber a custom email specifically tailored to them. If this was Monty Python, both Mailchimp and Constant Contact would be yelling "I'm not dead yet!" from the back of a wooden cart.
For the record, both apps offer segmentation, but of the two, I think Constant Contact offers greater control of exactly how you want the segments applied. If you want to get into the weeds of what segmentation can do, Constant Contact is your best bet.
Contacts & Signup/Registration Forms
Winner: Constant Contact
In terms of building your subscriber lists, both Mailchimp and Constant Contact offer social media integration, landing pages, and more. Having said that, Constant Contact offers customizable sign-up forms, so I think the edge goes to them. Bonus points to Mailchimp for offering actual postcard marketing, though.
Deliverability
Winner: Constant Contact
Both our embattled apps do their best to maintain high deliverability rates; after all, the entire point of using an email marketing platform is to ensure that your emails are delivered. Having said that, though, I think Constant Contact is just a bit ahead here. In addition to providing authentification for all accounts and maintaining a presence in various online trustworthiness committees (which Mailchimp also does), the folks at Constant Contact employ an entire team of rabid anti-block professionals who actively work to bet blocked senders removed from blacklists. Both apps provide better than a 95% chance that your email will not end up in a spam folder, though, which are pretty good odds.
Reporting/Analytics
Winner: Constant Contact
Once again, our two contenders are remarkably close here, with click and open rate tracking, comparative graphs, and data from multiple marketing venues all collected into one space. With the addition of click heatmaps and, again, a focus on mobile users, though, Constant Contact seems just a bit better for my money.
Integrations & Extras
Winner: Constant Contact
Mailchimp integrates with fully 185 other apps and services, from automation tools to survey publishers and more. You may feel that number is impressive (I sure did), but compared to Constant Contact, it is just a drop in the pail. Constant Contact integrates with a massive 441 different apps and services.
Such a massive list offers huge potential; if you use a peripheral app, it is highly likely that Constant Contact integrates with it. Similarly, Constant Contact has a native survey feature whereas Mailchimp depends on an outside service (SurveyMonkey) to replicate the service. On the same note, Mailchimp does not have a native coupon feature, while Constant Contact does.
In summary, Constant Contact offers native features not available in Mailchimp, yet still integrates with more than double the outside apps. Clear winner.
Pricing
Winner: Mailchimp
In a straight-up battle of price, the simple winner is Mailchimp. Constant Contact publishes prices from 500 to 50,000 subscribers and Mailchimp beats them at every level. The most basic level of Mailchimp (0-500 subscribers) costs $10/month, where the same Constant Contact subscription costs $20/month. The price disparity continues all the way to the top, with Mailchimp the more affordable option all the way. On top of that, <https://merchantmaverick.go2cloud.org/aff_c?offer_id=56&aff_id=1&aff_sub=email-marketing-software&aff_sub2=mailchimp&aff_sub3=plain-text&aff_sub4=txt">Mailchimp offers a free version, with a limit of 2,000 subscribers and 12,000 emails per month. Constant Contact has no such offer. In terms of affordability, Mailchimp wins hands down.
Customer Support
Winner: Mailchimp
It is less clear which app is victorious in terms of customer service and support. Both offer a decent set of guides and how-to articles, with a blog for marketing tips. Constant Contact also has a webinar series, where you can sign up for a web class to learn more about the app from an actual person. Mailchimp, on the other hand, offers what they call "Mailchimp 101," a sort of at-your-own-pace introduction to the app. My personal preference (as an internet writer) is for this sort of self-determined learning, but you will have to judge for yourself which is more beneficial.
User Feedback
Winner: Constant Contact
Based on general feedback around the Internet, I have to conclude that, generally, Constant Contact has the edge over Mailchimp. Mailchimp has an extremely strong presence on G2Crowd and Emailtooltester, with 4.5/5 and four stars respectively. On the other hand, Trustpilot and SmartBusinessTrends rate it low, at two and three stars respectively. On the flip side, Constant Contact ranks at four on G2Crowd and 3.5 stars on Emailtooltester. While slightly lower than Mailchimp here, Constant Contact impresses with four stars on TrustPilot and 4.5 stars on FitSmartBusiness. Generally, I found that Constant Contact was more highly rated on trustworthiness than Mailchimp, which I feel is significant. It is a small edge but it is there.
And The Winner Is…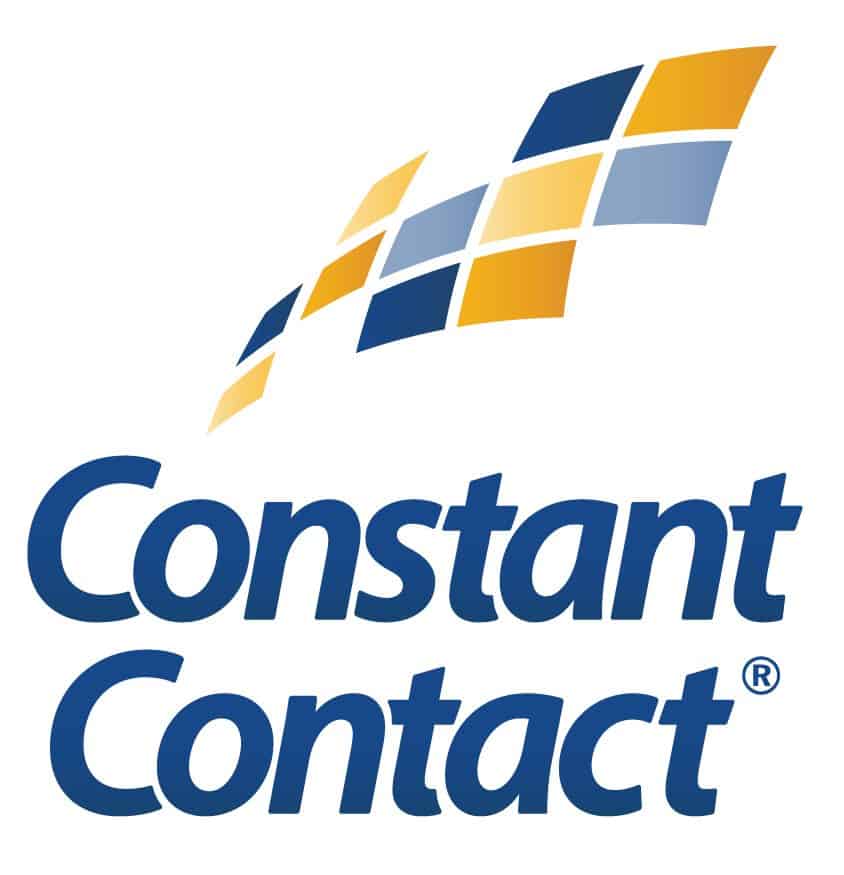 Overall, I give the win to Constant Contact. As the winner of more features categories and with a much higher variety of integrations, it is just a more flexible platform to work from. Yes, Mailchimp is cheaper, but if you can afford it, Constant Contact is likely worth the extra cost.
Which Is Best For Your Business?
While one may rule supreme in general terms, each business is unique. There are definitely reasons to pick either one of these apps, including the following:
Choose MailChimp If You…
Feel comfortable with a silly name on your email app
Have a bit less cash available
Are satisfied without lots of peripherals or integrations
Don't need surveys and coupons
Choose Constant Contact If You…
Want everything stable and businesslike
Are willing to pay as much as double as you would with Mailchimp
Require lots of integrations and add-ons
Intent to do a lot of surveys, coupons, and more
Final Thoughts
If I learned anything on a philosophical level from the research I did for this article, it is that lot of this choice will come down to preference, assuming you can afford either option. These apps accomplish broadly the same tasks, with more or less the same results. Sure, Constant Contact does a little more out of the gate, but it also costs more.
With that in mind, I think the best choice is to try the free trials on offer from both companies. Play around with them, get to know the user interfaces and figure out which you and your company click with most. Then, and only then, make your choice. Once you do, come back and let us know in the comments below!