Best Alternatives To Merchant Cash Advances
Expert Analyst & Reviewer

UPDATED
Advertiser Disclosure: Our unbiased reviews and content are supported in part by
affiliate partnerships
, and we adhere to strict
guidelines
to preserve editorial integrity.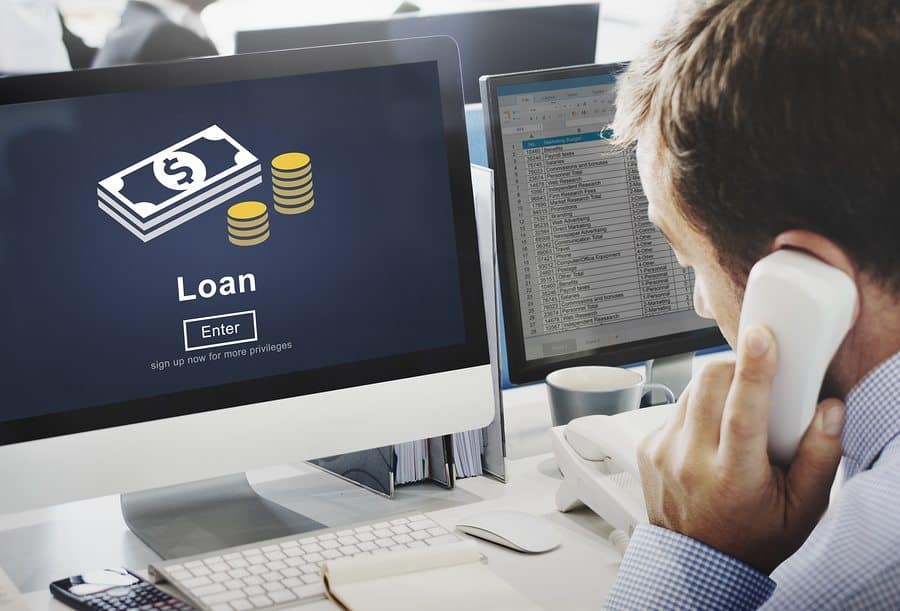 Merchant cash advances are often cited as quick, easy, and flexible financing options for small businesses. While bank loans can take months and have a high rejection rate, merchant cash advance applications only take a few days and are much more lenient about the businesses they'll accept.
However, while they can be perfect for certain businesses, experts often warn merchants away from this type of financing because cash advances are expensive, difficult to understand, and can easily initiate a debt spiral. Fortunately, if a merchant cash advance isn't right for your business, and you don't qualify for a bank loan, there are other options to choose from. Many online lenders offer business loans that are fast and convenient and might work better for your business.
Read on to learn about your options!
Learn More About Our Top Picks
Company
Summary
Next StepsSummary
Accion
Best for brand new businesses, minority-owned businesses, women-owned businesses, or businesses with poor credit looking for an installment loan.

Best for brand new businesses, minority-owned businesses, women-owned businesses, or businesses with poor credit looking for an installment loan.

PayPal Working Capital
Best for PayPal customers who need a quick loan at competitive rates.

Best for PayPal customers who need a quick loan at competitive rates.

BlueVine
Best for mature businesses that want a fund they can draw on quickly in a crisis.

Best for mature businesses that want a fund they can draw on quickly in a crisis.

LoanBuilder
Best for mature small businesses that need fast funding with a predictable repayment schedule.

Best for mature small businesses that need fast funding with a predictable repayment schedule.

Fundera by NerdWallet
Best for businesses that want to save time while exploring their options.

Best for businesses that want to save time while exploring their options.

Show Fewer Options
Read more below to learn why we chose these options.
The Basics: How Cash Advances Work
There's a misconception that merchant cash advances are a type of loan. This is understandable; if you put a merchant cash advance's details next to those of a short-term loan, they'll look very similar. That said, they are very different financial products governed, in most states, by completely different regulations.
So what is a merchant cash advance exactly? Technically, it's a sales agreement. As in, the funding company is actually buying something from you rather than lending you money. What are you selling? You're selling your future revenue to the funder, who is buying it at a discount. The amount they're buying in total is determined by the factor rate. So if they offer you $10,000 at a 1.31 factor rate (or 31%), they're essentially buying $13,100 of your profits for $10,000. Keep in mind, additional service fees may be charged on top of this.
Your funder collects the revenue they've purchased by getting a cut of your daily credit and debit card sales revenue. Because this amount will fluctuate depending on the amount of business you're doing, merchant cash advances don't have terms per se. If you're doing a lot of business, you'll satisfy the terms of your advance more quickly than if business is slow.
Where Merchant Cash Advances Fall Short
While there's nothing inherently wrong with the way merchant cash advances are set up, in practice they tend to have a few issues that can make them troublesome for unwary customers.
1. Flat Fees Are Hard To Assess
All short-term financial products tend to be expensive, and if you're getting one, it's usually for the speed or low borrower qualifications. Because these products don't last long enough to accrue interest over time, that interest ends up getting frontloaded into a flat fee. While the flat fee looks like it's easy to understand, it can actually disguise just how expensive the money you're getting actually is.
2. Merchant Cash Advances Aren't Always Covered By Usury Laws
Because they aren't technically loans, merchant cash advances frequently aren't covered by state laws designed to cap the amount of interest that can be charged. On the one hand, this encourages funders to make advances to businesses that may otherwise not qualify for a loan. On the other, the rates charged may be outrageous. Does this mean your advance will be completely usurous? Not necessarily, but you should definitely keep your eyes open.
3. The Fast Repayment Schedule Can Be Punishing
While merchant cash advances don't have hard and fixed term lengths, they are usually designed to be paid off within a short period of time, typically well under a year. That means the percentage of your card based sales that are going toward meeting the terms of your advance can have a significant impact on your cash flow.
4. Double Dipping Can Trap You In A Debt Spiral
Double-dipping is a phenomenon that you'll see sometimes when you're dealing with financial products that use flat rates. Because the interest is frontloaded, you can run into some trouble if you try to refinance any outstanding merchant cash advances. Essentially, you'll be paying interest on interest and potentially paying a catastrophic amount of money to service your original obligations.
If you are going to refinance a merchant cash advance, make sure your funder pro-rates the original advance.
The Benefits Of Merchant Cash Advances
For all their flaws, merchant cash advances have become popular for a number of reasons. And while they may not be the ideal way to finance your small business, you shouldn't completely write them off.
Here are some of the benefits.
1. They're Easy To Get
When you need money, the best loan in the world isn't worth much if you don't qualify for it. Compared to what you might find at a bank, merchant cash advances are almost ridiculously easy to qualify for. While some of this is due to the funder being able to charge high rates, it also has to do with the way the advance is "repaid." They are going to reliably get a cut of your profits each business day. Your credit score isn't a very big consideration. The one big catch to qualifying for a MCA is that your business will need to meet a minimum threshold for monthly card-based sales.
2. They're Fast
If you need money immediately, an MCA can get it to you. Most MCA funders offer short online applications and same-day funding decisions. Funds are usually disbursed in well under a week, often within a day or two.
3. They're Flexible
Merchant cash advances aren't installment loans. That means you are expected to produce a fixed, pre-established payment. Because your daily payments are based on a percentage of your daily sales, your payment will be lower when your sales are lower and higher when your sales are higher, and that's without you doing anything. If you find that you're losing more money in sales than your business can tolerate, talk to your funder — they may be willing to take a smaller daily cut.
Take A Look At The Top Alternatives To Merchant Cash Advances
So you've decided you don't want a merchant cash advance, or just want a better sense of what your alternatives might be? There are a number of different products that can theoretically fill the same niche as a merchant cash advance. Some of them are even as fast and easy to apply for.
Below, we'll take a look at some quality funders and what they can offer you in place of a merchant cash advance.
The Top 5 Alternatives To Merchant Cash Advances
Accion, PayPal Working Capital, BlueVine, LoanBuilder, and Fundera are all worthy alternatives to traditional merchant cash advances for small businesses in need of alternative funding.
1. Accion
Accion


---



Accion is a non-profit microloan lender that specializes in lending to businesses that may otherwise struggle to find funding. Accion can work with businesses with credit ratings as low as 575 (or even 550 in some areas) as well as startups. These loans can be used for a variety of purposes and have APRs ranging from 7% – 34%.
Why Accion Might Be Better Than A Cash Advance
Accion may not be quite as quick as getting an MCA, but there are a lot of advantages to their installment loans, in particular the less punishing repayment schedule. And with similar credit score requirements, they're worth keeping in mind. Additionally minority, woman, and veteran business owners may find their programs and expertise helpful. They're also one of a handful of lenders willing to make loans to startups.
2. PayPal Working Capital
PayPal Working Capital


---



This might be cheating since PayPal's Working Capital loans are actually structured almost exactly like a merchant cash advance. If you had a PayPal Premier or Business account for at least three months and are processing at least $15K a year, you may qualify for a short-term loan of up to 35% of your PayPal sales. Payments are deducted from your daily PayPal sales rather than your daily credit card sales.
Why PayPal Working Capital Might Be Better Than A Cash Advance
It's a bit niche, but PayPal Working Capital's rates are much, much better than what you'd typically get from a merchant cash advance. If PayPal figures prominently into your sales model and you need a small, fast loan you should definitely explore this possibility.
Get Started With PayPal Working Capital
3. BlueVine
BlueVine


---



If you find yourself needing to fall back on fast-funding frequently, the best solution for your business may not be a merchant cash advance. Lines of credit can serve as a convenient and easy way to tap money when you're in a period of uncertainty. The only downside is lines of credit often have stringent credit score requirements.
BlueVine's requirements, however, are pretty modest. You'll just need to have been in business for 6 months, have a credit score of at least 600, and take in $120K annually in revenue.
Why BlueVine Might Be Better Than A Cash Advance
A line of credit gives you a lot more control over how much money you're borrowing and at what time, and once you've been approved, drawing on funds is usually faster than applying for a new advance. You just need to have a bit of foresight and make sure you have a line of credit set up in advance.
4. LoanBuilder
LoanBuilder


---



LoanBuilder offers fast, relatively inexpensive short-term loans to borrowers with at least a 550 credit rating. With term lengths from 13 – 52 weeks, and factor rates ranging from 1.029 to 1.187, they're one of the more affordable ways to borrow money on the quick. The only downside is you won't get a discount if you repay your loan early.
Why LoanBuilder Might Be Better Than A Cash Advance
The product most similar to the merchant cash advance, at least from a customer's perspective, is the short term loan. Short term loans also use a flat fee structure and (usually) daily payments. So why would you want one instead of a MCA? For one, they tend to have better rates as they're governed by state loan laws. You may also prefer the predictable payment schedule they offer. Just be aware that these payments tend to be fixed, so you can get in trouble if you're unable to repay.
5. Fundera
Fundera by NerdWallet


---



Fundera is a third-party matchmaker service that effectively allows you to apply to multiple lenders with a single application. Fundera will shop your application around their network of lenders and come back to you with qualifying offers. While not the only company of its kind, Fundera thoroughly vets their lenders and doesn't directly charge applicants for using their platform.
Why Fundera Might Be Better Than A Cash Advance
Financial products aren't easily compared and you may not have the time to carefully select the optimal product for your business and circumstances. Fundera takes most of that drudgery off your hands gives you a slice of the options that are available to you.
Get Started With Fundera by NerdWallet
Didn't Find What You Were Looking For? Take A Look At Our Other Small Business Loan Resources
Looking for an alternative to a merchant cash advance but didn't find what you were looking for here? It might be a good time to to evaluate small business loan requirements so you'll have a better idea of what your options are. If it's your first time looking for a business loan, we can help.
Also, be sure to check out our selections for best small business loans.
In Summary: The Top 5 Alternatives To Merchant Cash Advances