The 12 Best Merchant Cash Advance Alternatives
Updated on:
Posted by: Bianca Crouse
Advertiser Disclosure: Our unbiased reviews and content are supported in part by
affiliate partnerships
, and we adhere to strict
guidelines
to preserve editorial integrity.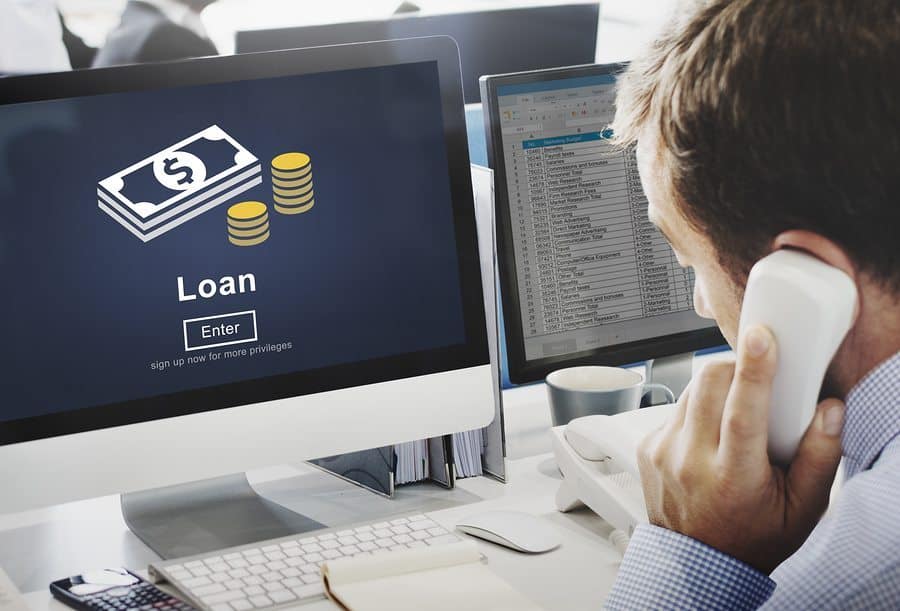 Merchant cash advances are often cited as quick, easy, and flexible financing options for small businesses. While bank loans can take months and have a high rejection rate, merchant cash advance applications only take a few days and are much more lenient about the businesses they'll accept.
However, while they can be perfect for certain businesses, experts often warn merchants away from this type of financing because cash advances are expensive, difficult to understand, and can easily initiate a debt spiral. Fortunately, if a merchant cash advance isn't right for your business, and you don't qualify for a bank loan, there are other options to choose from. Many online lenders offer business loans that are fast and convenient and might work better for your business.
The following are 12 worthy alternatives to merchant cash advances. Read on to learn about your options!
1) Lendio
Lendio is a good resource for business owners who don't want to spend a lot of time shopping around and applying to lenders individually. This company offers business loan matchmaking services; after filling out an application, Lendio will shop your loan request around to its 75+ partners and bring you the best offers they received.
You will never have to pay any fees, such as an application fee, to use Lendio's service. Lendio is compensated by its partner lenders when you accept an offer. The only fees charged are via Lendio's partners when you accept an offer and receive financing.
Lendio promises that, if you're eligible for funding, you'll receive offers within 72 hours of applying. After that, the time to funding will depend on the lender you decide to work with. The rates and fees you are offered will also vary depending on the lender you choose to work with. However, because you might have a chance to review and compare multiple offers before deciding, Lendio might be an easy way to find the best rates for your business.
2) OnDeck
With over 10 years in business, OnDeck is one of the biggest and oldest online lenders available. This lender offers installment loans and lines of credit to eligible businesses. With a minimum credit score requirement of 600, it's clear that OnDeck can work with businesses even if the owner's score isn't spotless.
Applicants also benefit from a very fast application process. A typical application only takes about 24 hours, and if you accept a loan, the cash is usually available in about two business days.
OnDeck's installment loans and lines of credit carry competitive rates and fees, but can be a little pricey compared to more traditional options (like bank or SBA loans). APRs for their term loans range from 9.4% to 99.7%, and line of credit APRs are between 11% and 63.2%. Still, if you don't have access to less expensive products, or don't have the time to apply for a more traditional loan, OnDeck is definitely worth considering.
3) LoanBuilder
LoanBuilder is a business loan service offered by PayPal. This lender advertises a customizable loan experience; after pre-approval, you will be able to customize your borrowing amount and term length. Borrowers might be able to receive up to $500,000 with a term length up to 52 weeks. Merchants can check their eligibility for a loan within a few minutes with no damage to their credit score. If eligible, the full application and funding process generally only takes a couple of days.
In addition to the fast application process, LoanBuilder has low borrower requirements; you might be eligible even if your business is relatively new or has poor credit. LoanBuilder loans carry a one-time fee of 2.9% to 18.72%, which is repaid along with the borrowing amount. This lender does not charge any extra fees (such as an origination fee).
4) BlueVine
BlueVine offers fast invoice factoring and line of credit services to small businesses. Invoice factoring is useful for B2B businesses that invoice their customers, and the lines of credit can be used by any businesses that would like access to a pool of money they can borrow from at any time. Rates for invoice factoring range between 0.3% and 1% of the invoice value per week, and lines of credit range from 15% to 78% APR.
Both BlueVine products are excellent ways to solve business cash flow problems. If eligible, merchants can generally set up an account in about 24 hours. After approval, draws from your credit line will typically be received within one to three business days.
5) Fundbox
Fundbox offers invoice financing and lines of credit. Both products carry a maximum credit facility of $100,000, with borrowing fees that start at 4.66%. This lender is a very good option for B2B or B2C small businesses that have cash flow problems or want to grow.
To qualify, your business must have been using compatible software or banking services for two or three months. You must also make at least $50,000 per year. Fundbox does not require a specific credit score, but the lender will take a look at your score to determine borrower eligibility. The application generally only takes a few minutes and you can expect a credit decision in three minutes (on average).
6) Kabbage
Founded back in 2009, Kabbage was one of the first lenders to offer lines of credit online. This company uses technology to facilitate fast lending decisions; most merchants can complete the application and learn about their eligibility, rates, and fees within a few minutes. If you are eligible, you'll receive a line of credit with an APR somewhere between about 24% and 99%.
Kabbage is a hassle-free way to access a line of credit if you need to solve cash flow problems or take advantage of business opportunities. In addition to being able to request lump-sums of cash from your credit line, Kabbage offers a "Kabbage Card," so you can instantly pay vendors via Kabbage (much like you would use a credit card).
To have a good chance of qualifying, you'll need to have at least 12 months in business and make at least $50,000 annually. Be aware that although they do not have specific credit score requirements, merchants report that Kabbage does run a hard check on your credit.
7) QuarterSpot
QuarterSpot offers short-term loans to small businesses. Qualified merchants can borrow up to $250,000 with term lengths up to 18 months. If you've been in business for at least a year and make $200,000 or more annually, QuarterSpot might be worth checking out. This lender does not require spotless credit — you might qualify even if your score is as low as 550.
Much like a merchant cash advance, QuarterSpot's charges a one-time fee, called a fixed fee, that is repaid along with the borrowing amount. However, unlike a merchant cash advance in which you have to repay the whole fee regardless of how long it takes, you can recoup part of the fee by settling your debt early. So, if you plan on repaying your loan before the due date, QuarterSpot is an option worth considering.
The fee for a QuarterSpot loan is between 10% and 40% of the borrowing amount. QuarterSpot also charges an origination fee of 1% to 4% of the borrowing amount, but does not charge fees such as application or maintenance fees.
8) Credibly
If you don't yet have a year in business, Credibly might be the lender for you. While many other lenders require at least a year in business, Credibly only requires six months.
Credibly offers two different types of short-term loans. One, with a maximum repayment term of 18 months, is meant to be used for working capital or other short-term needs. The other loan is intended for larger projects such as business expansion; it has a maximum term length of 24 months.
Although Credibly loans to businesses as young as six months, their terms and fees are still competitive with lenders that typically require businesses to be more established. You can expect rates to start at a factor rate of 1.09 for a shorter-term loan, or 9.99% to 36% interest for Credibly's longer-term loan.
Originally founded by veterans for veteran entrepreneurs, StreetShares has become an indispensable resource for business owners from many backgrounds, veteran or otherwise. This lender currently offers three business financing products: term loans, lines of credit, and contract financing (a type of financing similar to invoice factoring).
To qualify, you'll need at least 12 months in business and a credit score of 620 or above. Qualified applicants will benefit from term lengths up to 36 months and APRs between 7% and 29.99% (for lines of credit and term loans). Applicants can check if they're pre-qualified within a few minutes, and a full application generally takes less than a week.
10) Fundation
Fundation offers term loans and lines of credit for small businesses. Although a little more difficult to qualify for, Fundation has just about the best rates you can get (outside of a loan from a bank or the SBA).
Fundation term loans have a maximum borrowing amount of $500,000; lines of credit max out at $100,000. APRs for both products fall between 7.99% and 29.99%. Applicants can check online if they're pre-qualified within a few minutes, and, if so, a full application can generally be completed in a week or less.
11) SmartBiz
SmartBiz is a loan facilitator that uses technology to speed up the process of applying for an SBA-backed loan. This financer works with banks and the Small Business Administration to supply SBA 7(a) loans for uses such as working capital, debt refinancing, and equipment and real estate purchasing. Term lengths for a loan are 10 or 25 years (depending on the loan use) and APRs currently range from 6.36% – 9.57% (variable).
While SmartBiz cannot eliminate all the paperwork required to get an SBA loan, it speeds up the process by allowing borrowers to check if they're pre-qualified in a few minutes and helping borrowers assemble a complete loan package.
SmartBiz speeds up the application process, but you'll still need a strong borrower profile to qualify for an SBA loan. However, if you're eligible, you'll have a hard time finding rates better than those offered by the SBA.
12) American Express Business Loans
American Express offers three types of business loans:
Merchant Financing: A short-term loan (of 6, 12, or 24 months) that is typically repaid via a percentage of your daily sales, much like a merchant cash advance. Rates range from 1.75% to 28% of the borrowing amount.
Working Capital: A type of vendor financing in which Amex pays your vendor for you, and you repay in one lump sum at the end of the 30, 60, or 90-day term. Rates are between 0.5% and 5.2% of the borrowing amount.
Business Loans: A traditional loan with term lengths between one and three years. APRs range from 6.98% to 19.97%, and borrowers might qualify for up to $50,000.
Overall, between the three products, most borrowers will find a loan that works for their short-term financing needs. Amex loans are available to merchants who have an account with or accept American Express cards. You might also have to have your own American Express business credit card. Because Amex already has your information on file, an application can be completed relatively quickly.
Final Thoughts
These 12 options are just the beginning. Don't see anything you like? Check out our full list of online lenders. You're sure to find something that fits your business's needs. Need help choosing? Send us a message. We're always happy to help.