Merchant Maverick Adds New Team Member; Launches POS Software Reviews
Founder

UPDATED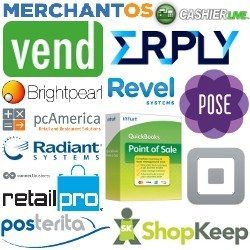 I'm happy to announce that Merchant Maverick is no longer a one-man show.
I've added a new team member (shout out to Justin) who's going to be tackling the wonderful world of POS (point-of-sale) for us. It's a lot of work, but somebody's gotta do it.
I'm glad it's him, because I'm already way too busy with the merchant account side of things.
So what will Justin be doing, you ask?
He'll be writing POS software reviews. Specifically for those of you that need more than just a terminal, but don't have the time or patience to sort through all the POS solutions out there.
These are in-depth reviews people! We're not talking about quick "once-overs." We've left no stone unturned, and we challenge you to find a more comprehensive review process.
Btw, here's the rating criteria that we'll be using.
Some of the reviews will be for web-based pos and others will be for software that you download and install on your own computer.
We've decided to focus on software (not hardware) because that's where your search should begin. You should always pick your hardware based on which software you decide to use.
We'll be adding new reviews in the coming weeks/months so subscribe to our RSS feed or visit the POS comparison page for updates.