Merchant Maverick's Awards For Best Small Business Software
Editor in Chief

UPDATED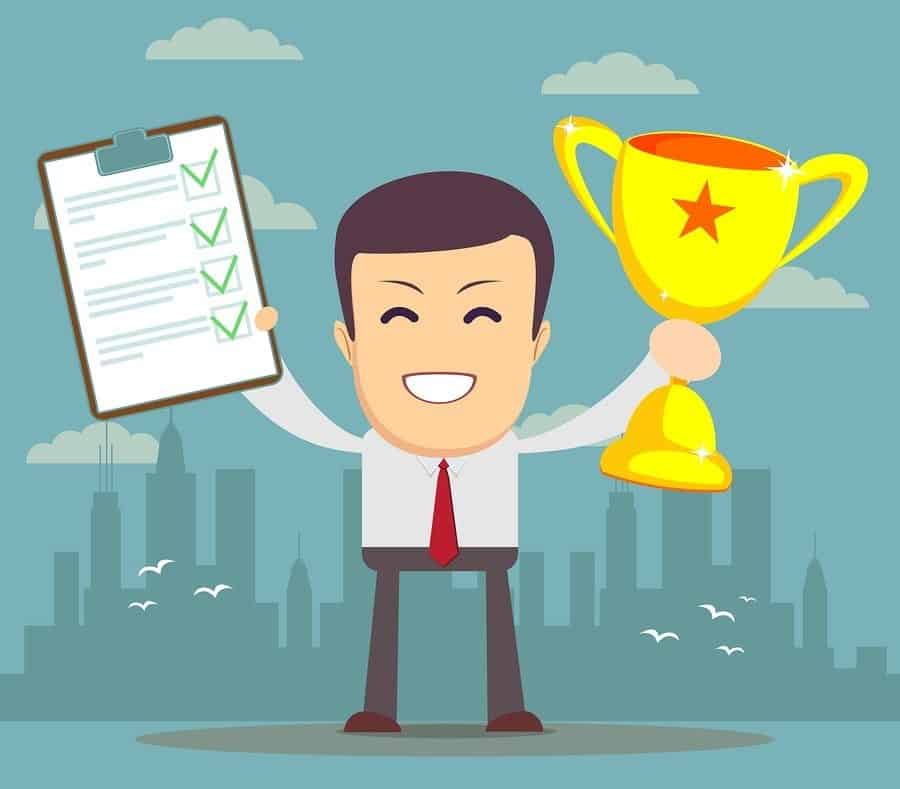 For most small business owners, it's a jungle out there. Danger lurks around every corner, predators seem to be silently stalking your every movement, and – in the immortal words of Jethro Tull – the rivers are full of crocodile nasties. Let's face it, when it comes to start-ups and small businesses the statistics are grim. According to one recent study, the failure rate of retail establishments after four years is over 50%, and businesses in the service industry usually meet the same fate. Sadly, restaurants tend to do even worse, and the majority are forced to close their doors before a decade has passed.
There are many reasons why businesses eventually fail – bad locations, limited staff, a poor economic climate, etc. But experts are beginning to agree that most failed businesses (no matter what industry they belong to) have one, very important factor in common: inexperience on the part of the owners/managers. It's all very well to follow your dreams, but man does not live on dreams alone. For most of us, a little thing called money is required if we want to eat, access our electricity, wash our clothes, keep our children shod, etc. That's right, money. It's what you get when you run a business that brings in more revenue than it puts out. That sounds so simple: spend less than you make. But the reality is that pulling in a profit takes knowledge, skill, and access to the proper tools. Frankly, it doesn't matter whether you've opened up a cat-grooming boutique or finally launched that grilled-cheese food truck you've always wanted – if you don't know what you're doing when you set out, and/or don't bother to learn as you go, you might as well throw your seed money down the storm drain.
Fortunately, at Merchant Maverick (MM), we understand how hard it can be to start a business – let alone to keep one going for more than a year or two. You shouldn't have to do everything by yourself – keeping up with inventory, payment processing, invoicing, shipping, point of sale, website design and the like is nearly impossible without the right equipment (good ol' pen and paper just doesn't cut it anymore). The good news? Advances in software and cloud technology have resulted in some pretty impressive small business tools. Even better news? The writers and reviewers at MM have invested thousands of hours researching, testing, and rating small business services/software. In other words, we know our stuff. Running a business is a tremendous burden, but the heavy lifting has already been done – we've done if for you – and all you need do is benefit from our years of experience.
Each company below has undergone a rigorous evaluation by an experienced MM reviewer. We scoured websites, read help articles, and browsed through user forums. We talked to customer service and saw for ourselves how responsive they were. And most importantly, we tested the actual software or service ourselves. The following are our reviewers' top small business software picks for merchant services/payment processing as well as for mobile payments, shopping carts, point of sale, accounting, inventory management, invoicing, booking, email marketing, CRM, project management, loyalty rewards, and website building.
So, without further ado, let the awards ceremony for the best small business software begin!
Merchant Account Providers
Winner: Dharma Merchant Services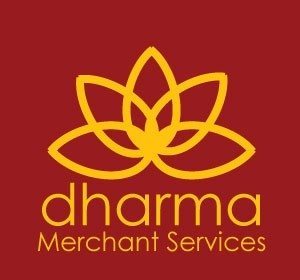 Dharma Merchant Services (see our review) is one of our all-time favorite companies, period, here at Merchant Maverick. Defined by exceptional customer support, low-cost hardware, excellent industry connection, and reasonable negotiation-free rates and fees, Dharma is an ideal option for small businesses with in-person sales. It distinguishes itself from the competition by using only interchange-plus pricing and charging no early termination fees or monthly minimums. There are no annual fees, no application fees, and no pesky PCI compliance fees to deal with either. In addition, this company dedicates 50% of its net profits to charity. Dharma is basically a paragon of integrity, honesty, and respect, and it's worth its weight in gold in this sometimes unscrupulous industry,

There is one small catch: businesses must process at least $10K per month to use Dharma Merchant Services.

Dharma offers amazing in-house customer support during business hours (8:00am – 5:00pm Pacific Time). If you need support outside this time frame, you will be directed elsewhere, depending on the severity of your issue and what processor you're using.
To read more about Dharma Merchant Services, see our full review here.
Runner-Up: CDGcommerce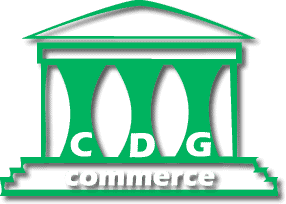 Boasting a great reputation and a low monthly base fee (which includes access to Quantum gateway), CDG Commerce (see our review) is a budget friendly alternative to Dharma Merchant Services, especially for low-volume merchants or web-based businesses. CDG was established in 1998, and has had plenty of time to cultivate a reputation for honesty and excellence. In fact, customer complaints are nearly non-existent, which is a miracle in itself after nearly 20 years in business. Like Dharma, CDG offers interchange-plus pricing, does not charge an early termination fee, and has no gateway setup fees or PCI compliance fees.

CDG Commerce charges only $10 per month in base fees; beyond that, you can pick and choose which additional services you want to pay for. This is a great system, as it ensures that you won't be stuck buying things you neither want, nor need.
CDG offers live chat, email, and phone support 24/7. In our experience, support staff is helpful, knowledgeable, and scrupulously honest.
Click here to read our full review of CDGcommerce.
Mobile Payments
Winner: Square
Square (see our review) is our overall top pick for mobile, based primarily on its speed, ease of use, reliability, and price point.
We've been following Square (Square.com) since it launched in 2009, back when the idea of a swipe-based smartphone processing system with no monthly fee and no equipment cost sounded more or less like a fairy tale: too good to be true. Since then, Square's suite of products and services, including Square Register and Square Point of Sale, have established the company as more than a passing fad.
Square is, without a doubt, the most feature-rich and advanced mobile processing (mPOS) solution you can find without a monthly fee. To get anywhere near this kind of functionality, you would normally have to go with an advanced iPad POS and pay (at the very least) $60 per month, plus processing rates that would not necessarily be lower than Square's, especially for lower-volume businesses.
The cost is easily Square's biggest draw. A flat rate of 2.75% for swiped transactions, 3.5% + $0.15 for keyed transactions, and 2.9% + $0.30 for online transactions. No monthly fee. No statement fees. No monthly minimum. This is an extraordinary deal for many merchants, especially new ones without an established processing history.
If you'd like more information about Square, check out our full review.
Runner-Up: Payline Data

Payline Data (see our review) is mostly a standard merchant account provider, but it has a good mobile solution and low-volume fee structure. Extra services are offered as-needed, so you only have to pay for what you need. There are two pricing models (to accommodate both low and high volume merchants):
Simple (Under $5,000 per month)
$5 monthly fee
Interchange + 0.50%
$0.10 per transaction
Pro (Over $5,000 per month)
$20 monthly fee
Interchange + 0.20%
$0.10 per transaction
We really appreciate the number of customer service and support outlets Payline provides, and it has an extensive knowledge base and FAQ for self-service support, which is quite nice.
Payline Data delivers on any businesses essential needs, and has managed to maintain positive reviews and a spotless reputation since 2009 – which is no small task in the credit card processing industry. In general, it's a great pick for mobile processing for small businesses everywhere.
Find out more about Payline Data by reading our full review here.
Shopping Carts
Winner: Shopify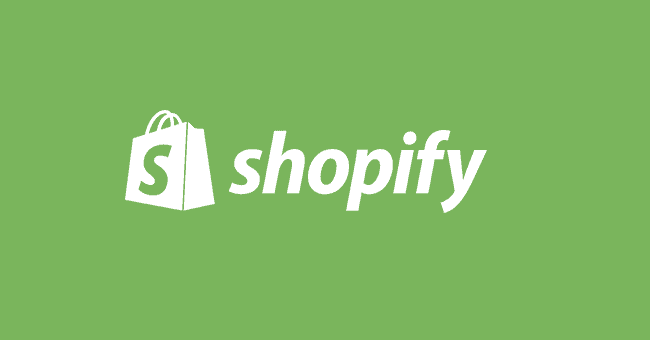 Shopify (see our review) is unique in that it can be used as a physical POS or an online shopping cart or both at once. This inherent flexibility gives it a clear edge over other shopping carts, and its low price point make it well within the reach for small businesses, even those with strained budgets. Shopify is the industry standard for shopping cart software, and for good reason. There are never any limits to the number of products you can sell, which is nice, though there aren't many limits to the software in general.
All Shopify plans come with a full 14-day (no credit card required) trial. There are no setup or cancellation fees. Plans range from $14/month to $179/month with rates ranging from 2.9% + 30¢ to 2.4% + 30¢. You can pay on a month-to-month basis, but you'll receive a 10% discount if you choose to pay for one year up front (a 20% discount is offered for those who sign a two-year contract). We're not terribly fond of Shopify's transaction fees, unfortunately, although they do get waived if you use Shopify as your credit card processor.
Shopify is eminently user friendly, and the cart is easy to set up and easy to manage. In our experience, the software works flawlessly from the point of view of both the customer and the merchant, and it is one of the most feature-rich carts available. It is accessible for online mavens, but it is also well within the reach of newcomers and amateurs. Shopify offers a number of apps, some of which are free and some of which may cost a small fee. You can check out Shopify's App Store to browse offerings.
Customer support is available via phone, email, and live chat, but there are other great self-help resources as well, including a support center, Knowledge Base, a discussion forum, and a Shopify "Experts" page where you can find experienced professionals in design, marketing, development, and photography.
For more information, click here to read our full review of Shopify.
Runner-Up: Ecwid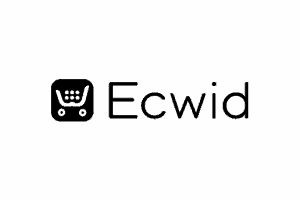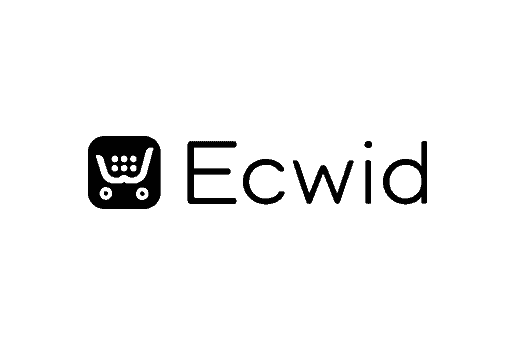 Ecwid (see our review), the "go anywhere, sell anything, no manual required" shopping cart, is designed for small eCommerce businesses, as well as for individual sellers and start-ups. We're big fans of Ecwid, and there are two main reasons why. Firstly, it is extremely ubiquitous, and capable of integrating with nearly every existing website, from social media platforms to blogs. Secondly, it is so reasonably priced, compared to its competitors, that you would be foolish not to take it out for spin. Unlike most shopping carts, there is no typical "free trial period" for Ecwid. Instead, you can simply try out the Free Plan (the obvious advantage to doing this is that your services won't be cancelled after your trial period ends).
Ecwid offers unlimited storage, unlimited bandwidth, and no transaction fees on every subscription level, even the free plan. Paid plans range from $15/month to $99/month. Personal support by email and online chat are only available at higher subscription levels.
Like Shopify, Ecwid gives you the option to use the software as a physical POS. However, this function is really best suited for online-only business owners who want the option of having a mobile or "pop up shop" operation, but aren't trying to maintain a physical storefront at all times.
In general, Ecwid is a solid product with great, user-friendly elements. It's not the best solution for high-volume sales, but most companies out there (especially startups and very small businesses) will be fully satisfied with its features and ease of use.
Read our full review of Ecwid to learn more.
POS Software
Winner: ShopKeep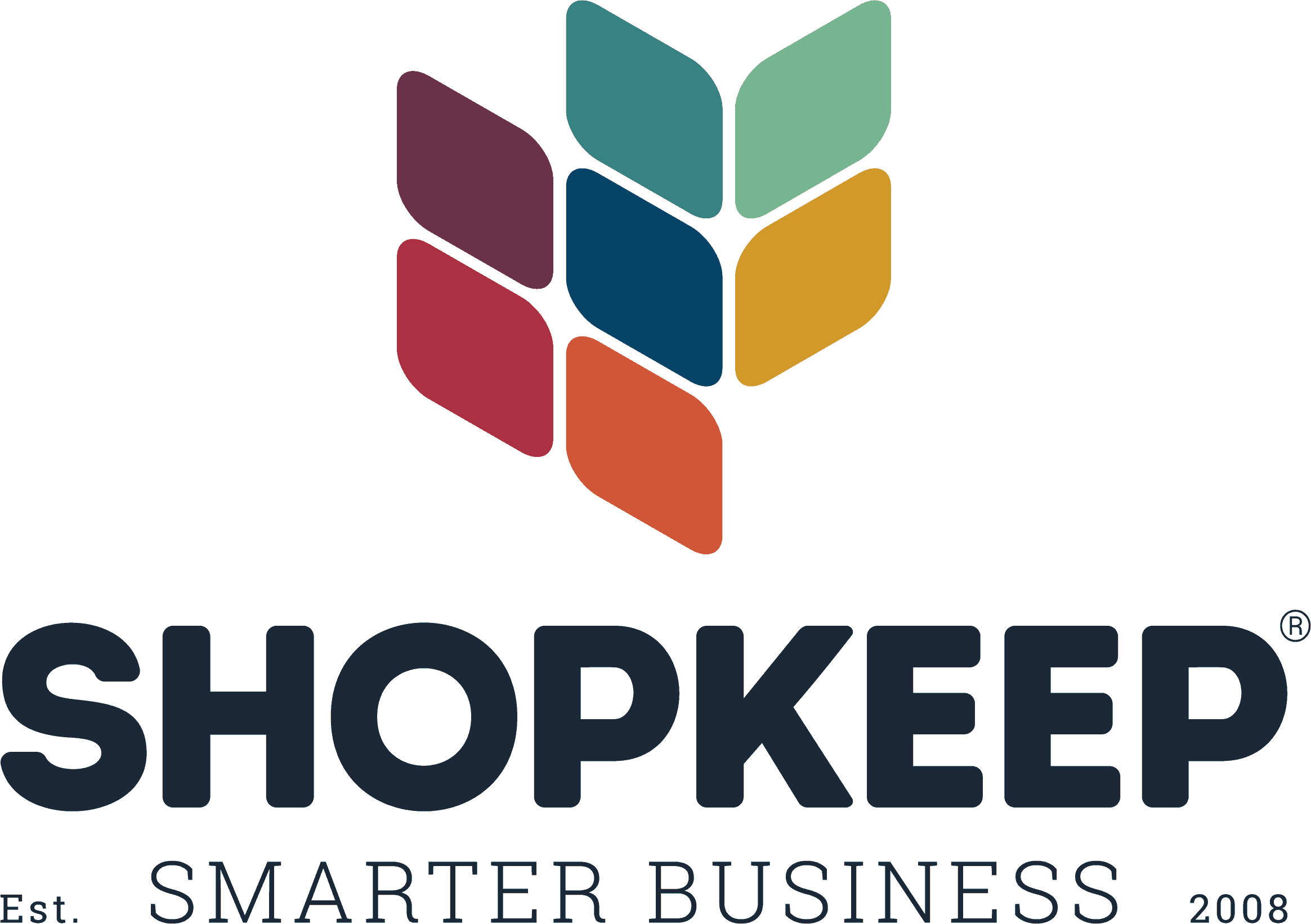 ShopKeep (see our review) is one of the best software solutions we've ever encountered at Merchant Maverick. This simple, elegant, and visually-appealing cloud-based POS has carved out a solid niche catering to small-business food and beverage sellers. For a very low monthly cost, ShopKeep can help you manage your inventory, customers, employees, as well as record transactions and offer a variety of reporting options (for analyzing all this data).
ShopKeep does not require you to sign a contract. It is a pay-as-you-go, monthly subscription service. There are no extra maintenance fees, and what's more impressive, tech support is 100% included in the monthly charge. The actual pricing system is beautifully simple as well: $49/month/register.

Other than it's extremely reasonable price point, ShopKeep's biggest selling point is its ease-of-use. There is very little learning curve involved, and even the most technologically deficient should have no problem learning the ins and outs of this software in a matter of days (or hours, more likely).
Customer support is fantastic, and unlimited email, live chat, or phone is included in the monthly price. The support page on the company website is also fantastic, and offers comprehensive articles and video tutorials on every aspect of the software.
Read our full review of ShopKeep if you'd like more details.
Runner-Up: SalesVu

SalesVu (see our review) is a perfect POS for the average small business, offering a robust feature set at a competitive price. eCommerce options are built right into the software, so you can design your own site from the back office without ever having to pay for (and integrate) Shopify or hire an expensive third party designer. Integrated eCommerce also ensures that communications between the web store and the brick and mortar store are smooth and seamless.
Prices range from $25/month to $150/month, depending on how many features you need (things like time tracking, accounting, etc. are a bit extra). Basically, SalesVu can be as affordable as you need it to be. Additionally, when you open an account with SalesVu you get a free credit card reader, which is a nice benefit (for some small business owners, an iPad and a credit card reader may be all you need).
Customer service is good, but the primary strengths of this software are found in its intuitive interface and broad flexibility. It is so much more than just a mobile cash register. With SalesVu, you can monitor inventory, create detailed reports, design custom discounts and promotions, maintain an active customer database, and manage employees – and you can do all these things anywhere you have a Wi-Fi connection. Opening an account with SalesVu gets you a free credit card reader, which is a nice benefit. For some business owners, an iPad and a credit card reader may be all you need.
SalesVu integrates with SalesVu Easy Accounting, Quickbooks, Facebook, and Zapper.
You can check out our full review of SalesVu for more information.
Accounting Software
Winner: Xero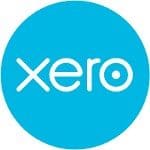 It's not hard to see why Xero (see our review) takes the prize for best small business accounting software. It is mobile, cloud-based, easy-to-use, and extremely comprehensible for the small business owner who is handling finances on his/her own (click here for a full list of features). While it can be more expensive long-term than something like QuickBooks Pro, small business owners – especially those who aren't accountants by nature or profession – are more likely to enjoy using a simple, intuitive program like Xero.

There are multiple pricing plans available, ranging from $9/month to $70/month (these prices include updates as they are released, usually every 3-6 weeks). Small companies with limited invoicing needs would have to look far and wide for a similarly robust accounting/payroll package that trumps Xero's $9/month price tag. And happily, you don't have to sign a contract with Xero; plans are paid by the month and you can basically cancel the service at any time. Xero offers a 25% discount for non-profits and a 15% discount on your total bill if you subscribe for multiple businesses. If you do feel comfortable making a commitment and signing up for a 6 month subscription, you'll get a 30% discount.
There are only a few minor problems with Xero, one of which is slow customer support response times. Customer service is offered 24/7, year-round, but some customers have complained of long response times, cut-and-paste answers to questions, and reps who don't seem to actually know how to use the software. This would be a much bigger deal if Xero was complex or had a steep learning, curve, but it's not as alarming considering the software's general simplicity and ease of use. Furthermore, many customers praise Xero's level of customer service, and the wait times are comparable to those of other accounting software programs.
One real perk of using Xero is that it integrates with over 400 other applications which can facilitate nearly every aspect of business operation, including inventory management, CRM, and POS (some of these are only available to certain countries; in the U.S., there are about 350 Xero integrations available).
Read our full review of Xero here.
Runner-Up: QuickBooks Pro