Merchant Service Providers Recognize Merchant Maverick Ratings
Founder

UPDATED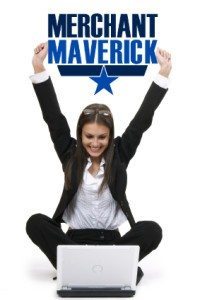 I'm happy to see that merchant account providers are beginning to take Merchant Maverick's ratings seriously. I think that as I refine and better my reviews, that trend will continue.
Up until now, TopTenReviews and the BBB have been the only two review and mediation platforms by which to judge an MSP, and from what I've seen, neither of them are a complete online reputation solution. Although I use the BBB as part of my reviewing process, I think that as stand-alone services, both TTR and the BBB have their flaws. I'm hoping that I can solve those problems with my site.
I'm not saying that Merchant Maverick is perfect by any means, but by solely focusing on the payment processing industry, I have a much better chance at painting the whole picture.
With that said, I encourage other merchant service providers to embrace Merchant Maverick as another, better, online reputation management channel. I've already noticed a couple ISO/MSPs that have proudly displayed their 5 star ratings, including:
More to come. I'll add them here, as I find them. 🙂