Monetize Your Podcast With These 10 Proven Methods
Expert Analyst & Reviewer

UPDATED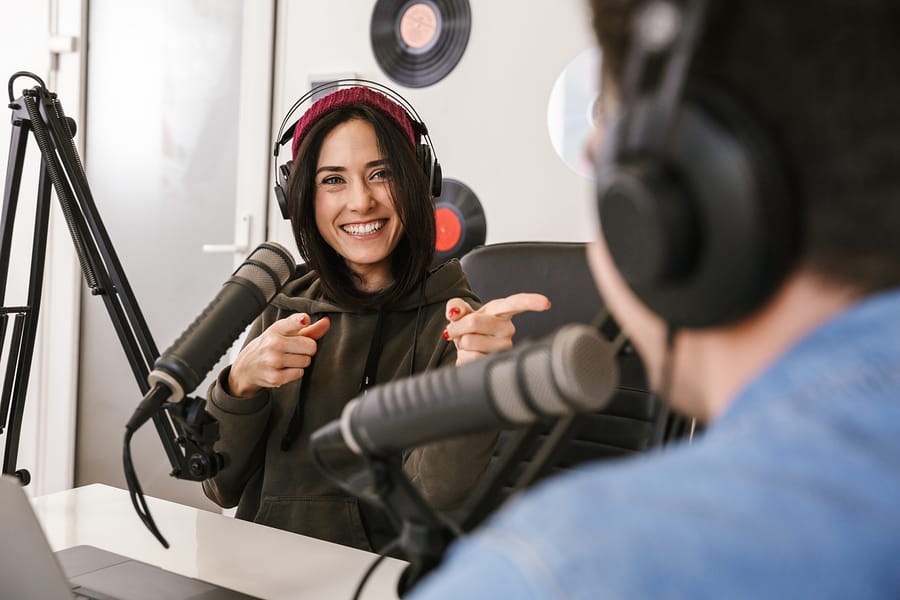 We are living in what might generously be called "uncertain times." As humanity retreats indoors as much as possible to avoid the disastrous COVID-19 pandemic, we're all searching for ways to keep the bills paid. One option that has become more attractive in this era of stay-at-home orders is podcasting. It's work that can be performed from home and, crucially, consumed from home.
However, even if you have a solid idea for a podcast and begin to build an audience, monetizing a podcast can prove difficult. Monetizing a podcast to the point where you stand to earn a life-sustaining amount of money is even more difficult. That's why we're posting this guide detailing how a podcast can make money and the steps you can take to building a podcast that earns you serious revenue. It won't be easy, but in these perilous times, what is?
How To Make Money From Podcasting
While it's tempting to think that podcasting might be a way for you to make some quick money, the reality is that no podcast monetization strategy will work if you don't have a listener base. Your first focus needs to be on releasing content that people enjoy — content that inspires people to invite you into their lives. The success of any monetization strategy depends on you having built an audience first.
Once you have an audience, you can implement monetization strategies. Essentially, podcast monetization strategies can be divided into two categories: direct and indirect. Direct monetization involves the selling of your podcast itself — we'll explain how you can do this. By contrast, indirect monetization involves using your podcast as the means to sell other things. Regardless of your monetization strategies, just remember that your primary responsibility is to your audience. If you don't cater to them and keep them entertained before all else, no monetization strategy is going to be worth the effort.
Now, let's delve into the details and discuss specific podcast monetization strategies.
10 Ways To Monetize Your Podcast
1) Ask Your Listeners For Donations
This isn't going to give you much of a revenue stream in itself, but it is something you can do, in conjunction with more lucrative strategies, that can help you earn money from your podcast. If you host your podcast on your own website — something you can do relatively affordably with services like SoundCloud and Squarespace — you can always include a PayPal donation button (or a link to donate to your Stripe or Square account — whatever you want to use for payment processing) and encourage people to donate.
To successfully monetize your podcast, you'll need to do considerably more than just ask for donations. However, it's something you can start doing immediately and without much hassle.
2) Sell Subscriptions To Your Podcast
Once people are in the habit of consuming your content, the next step is to start charging people for that content. Services like Patreon and Podia let you establish a subscription system where people pay to access your podcast. Many podcasters use Patreon to set up multiple membership tiers, granting subscribers increasing levels of content and other rewards.
Now, if you place all your content behind a paywall and reserve everything for paying subscribers, you might have trouble expanding your reach and attracting new listeners who aren't familiar with you yet. That's why it's helpful to look into what other podcasters have done to solve this conundrum. For example, the folks behind the political podcast Chapo Trap House — currently Patreon's top-earning account, pulling in over $168K each month — record two podcast episodes per week, with one episode released to everyone for free and the other reserved for paid subscribers.
Now, you can experiment with your free-content-to-paid-content ratio, but it's generally a good idea to leave a portion of your podcast episodes outside your paywall to attract more casual listeners.
3) Sell Merch (Among Other Things)
This is often done by popular podcasters. In addition to selling access to your podcast itself, you can also offer branded merchandise (t-shirts, laptop stickers, mugs, etc.) to higher-tier subscribers. You can also offer paid access to such things as online courses, exclusive interviews, and other content that leverages demand for your product (that would be you).
You can even sell your consulting services if your podcast touches on a subject with which you have considerable expertise. The point is, once your podcast has become popular to the point where you and your brand are worth something, it may be time to cash in on that popularity.
Of course, this won't pay dividends when you're just starting out. If people aren't familiar with your brand, you can't use your brand to push sales.
4) Put Your Back Catalog Behind The Paywall
You may want to try this strategy once you've been podcasting a while and have built up a hefty back catalog of episodes. While it's typically a good idea to keep at least some of your new episodes free for everyone in order to expand your audience, monetizing your back catalog is a worthwhile option once you've been in the podcasting game for a while.
5) Repurpose Old Content Into A Book & Sell It
While you make money selling new content, you can further monetize your old content at the same time. One thing you can do with your older content is repackage it and sell it in new forms.
If you've done a number of podcasts on a particular topic in the past and you have a particular fondness for them, you could transcribe them (either in full or selectively), add content as you see fit, and compile it all into a book, which you could then sell on Amazon. Don't forget to promote your book on your podcast!
6) Publish Your Podcasts To YouTube
YouTube makes it easy to publish and monetize videos, so with a bit of video editing, you can earn money by publishing podcast episodes to YouTube. You could just add a static image as your video and run the episode audio along with it, or you can actually film yourself recording the podcast.
You could try taking an episode and breaking it into shorter segments for easy digestibility for YouTube. This way, you can get multiple pieces of YouTube content from a single podcast episode.
7) Affiliate Marketing
We've covered how you can make money by selling your own products related to your podcast. Let's now discuss how you can make money selling products that aren't yours. One way to do this is through affiliate marketing.
There are many affiliate programs that you can just sign up for; you'll begin earning money as soon as people start signing up with your affiliate link. These programs don't require you to get approval from the company, and these links can keep earning you revenue for months or even years to come so long as the program remains active. You may also want to set up a blog containing information on the products you mention on your show.
The products you sell should be related to what you do and what you actually use in the course of doing your podcast — otherwise, you could start to lose authenticity points with your audience. To this end, you'll also want to disclose your affiliate relationships. Transparency is the key to selling products without making your audience feel alienated.
8) "Traditional" Advertising
Affiliate marketing is all the rage these days, but there's still room for "regular" marketing and advertising to supplement your podcasting revenue. Look into the various podcast ad networks out there — these networks can connect you to advertisers and will take care of the details for you, though you'll need a sizable audience to get their business.
If you have a small-ish (under 5K listeners per month) but loyal audience, you can try to connect directly with companies that want to reach your particular audience — particularly if yours is a niche podcast with an audience that may be attracted to products of a particular bent.
9) Host Live Events
Obviously, this isn't something you should do at this particular moment in time (April 2020). But once it becomes safe to start having live events again, podcasters who have built a sizable audience can earn significant money from ticket sales by putting on live events. This is especially true for those whose podcasts are dedicated to covering TV shows/movies/etc. — if you can manage to get an actor or reality show star to appear at an event, you could be rolling in ticket revenue.
As an alternative, during these stay-at-home times, you could try doing a live streaming event where you sell access to your stream and connect with your listeners. People are especially hungry for human connection right now, so this may be a monetization strategy that fits the times.
10) Have Guests Pay To Appear On Your Show
This isn't a monetization tactic that will fit many podcasts. If your appeal as a host is grounded in personal authenticity, this may actually be counterproductive. However, it may be on-brand for certain types of business podcasts.
If this describes what you do, try looking into finding guests for your podcast whom you can charge for the exposure. It may be challenging to make the podcast episode not feel like one long advertorial, and you'll want to be transparent about what you're doing. However, some podcasts do make this work.
Monetizing A Podcast: FAQs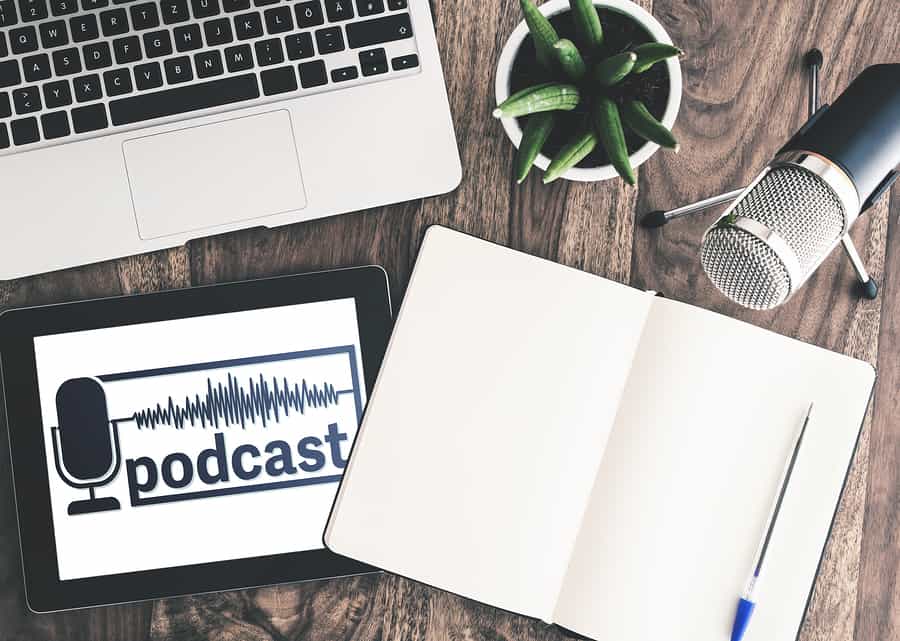 Let's quickly answer some common questions about podcast monetization.
Is podcasting a good way to make money?
It's true that the majority of podcasts don't generate significant revenue. After all, it's difficult to build up an audience — and an audience is an absolute prerequisite for monetization. Yet the numerous examples of successful monetized podcasts show that it can certainly be done.
In the early stages, concentrate on putting out content that attracts listeners. Only after you generate significant interest should you explore the monetization techniques discussed here. You have to learn to walk before you can run!
How much money can you make with a podcast?
Earlier, I mentioned the fact that Chapo Trap House pulls in over $168K/month in Patreon subscriptions alone. However, Chapo is definitely an outlier, so don't expect to make anywhere near that much — especially not from subscriptions alone.
Though it's very difficult to estimate the average amount of money you can earn via each one of the above monetization techniques, a study by AdvertiseCast lists the current average CPM (cost per thousand listeners) for a 30-second podcast ad as $18 and the current average CPM for a 60-second podcast ad as $25. So, if your podcast manages to get a million listeners per episode, charging for ads at these rates can earn you $18K for a 30-second ad or $25K for a 60-second ad (minus the ad agency's cut). Keep in mind that this is just from one particular monetization technique.
How many listeners do you need to monetize a podcast?
This will depend on the nature of your podcast and how aggressively you monetize it. Colin Gray of thepodcasthost.com writes that sponsorship agencies tend to require that a podcast has 3000-5000 listeners per episode before taking them on, but that it's possible to earn decent sponsorship income with 1000-2000 listeners per episode, particularly if you have a devoted niche audience.
How long does it take to monetize a podcast?
This depends entirely on how quickly you can build a listener base. Remember, no audience, no revenue.
Try to focus more on building your audience than monetization at first. It's not really possible to rush this step, so it's impossible to estimate how long it will take the average podcaster to earn real money. Just know that once you've built an audience, you have a plethora of techniques at your disposal to earn money doing what you love.
Find The Best Ways To Monetize Your Podcast Through Experimentation
No two podcasts are the same, so there isn't any particular monetization formula that will work equally well for all podcasters. This means that, once you've built an audience, you'll have to experiment with different monetization methods before you find the right mix of techniques.
Are you a podcaster? Do you have experience with these (or any other) monetization techniques? If so, drop us a comment — we'd love to hear from you.
Remember that as you pursue your podcasting endeavor, Merchant Maverick has a bounty of resources that can help you in your journey. Here are just a few!