Opening A Tech Support Merchant Account In India
Expert Analyst & Reviewer

UPDATED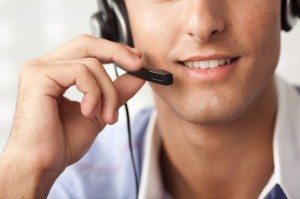 Setting up a tech support company in India (or anywhere) comes with a host of challenges, some obvious, others less so. One obstacle you may not have accounted for is the difficulty finding a merchant account provider for the business. Instead of trying to find the lowest rates possible, you probably found yourself stuck searching for any provider willing to set up the account and pair it with an acceptable payment gateway. Let's take a look at why setting up a tech support merchant account or a merchant account in India can be difficult, what you can expect when taking on this task, and what you can do to find the best solution for your business.
Tech Support Merchant Accounts in India are High-Risk
When merchant account providers and payment processors hear the words tech support or India, they immediate think two words: High Risk. Payment processing providers decide whether or not to approve an account mostly based on the perceived risk of fraud or default your business carries. When fraud occurs, the merchant account provider risks losing money. No one like to lose money. So instead of taking the risk, they choose to pass on your business. For some good information about what it means to be high-risk, check out this article.
For tech support services in India, the risk factor is two-fold. Indian merchant accounts are usually deemed high-risk, and tech support merchant accounts are usually deemed high-risk. Put the two together, and you get a perfect storm of risk factors prone to scare away the vast majority of merchant account providers. This leaves you in the Wild West of the high-risk merchant account world, dealing with seedy and unreliable providers potentially looking to take advantage of your desperation.
Tech Support Scams
These accounts are considered to have such a high level of risk because so much fraud occurs in this industry. One of the major issues is the prevalence of technical support scams. Fraudsters will set up a tech support call center, often in India, and either make cold calls or advertise their services. They use this guise to gain remote access to personal computers, at which point they convince the user that a major problem needs to be fixed, and will then proceed to fix the non-existent (or newly created) problem. These fraud issues are compounded by the fact that most if not all of the transactions processed by a tech support business in India are overseas transactions, usually from customers in the US. Card-not-present transactions between American buyers and Indian sellers are high-risk in general because of the statistical probability of fraud.
While your Indian tech support business may be completely legitimate, the banks have already dealt with so many fraudulent companies similar to yours that they are too afraid of losing money and don't want to deal with the hassle of setting up the risky account.
What to Expect When Setting Up a Tech Support Merchant Account
I have good news and bad news for you at this point. The good news? There is hope for finding a merchant account provider for your business. The bad news? You're probably going to have to pay a little bit extra, and may have to jump through some hoops to get your account set up.
Here are some things to consider:
Rates: For your account to be worth the expense and risk for a provider, they will want to be compensated. This means that your rates will be higher than average, and you may not be able to qualify for interchange-plus pricing. You will have less negotiating room than other businesses do.
Fees: Be prepared to pay substantial application fees and annual fees, as well as a monthly minimum. In most cases I encourage merchants to avoid these fees. But high-risk businesses like Indian tech support firms will often not have a choice in the matter. You will also most likely have to agree to an early termination fee, which is meant to protect the provider's initial investment in setting up your merchant account.
Rolling reserve account: One thing that your provider is likely to insist on is a reserve account. This means that a certain percentage of the payments you collect will be withheld from you for 30 to 90 days (or longer in some cases). The percentage will vary, but expect upwards of 25%, perhaps much more in the beginning. As you develop a relationship with the provider and prove that you are not fraud-prone, the provider may be willing to relax on the reserve account.
Processing volume: Unless you are processing a fairly large amount of money each month, providers may not be willing to set up your account because of the extra time and work they'll have to put in to get your account up and running.
Legal paperwork: Perhaps most importantly, you need to be prepared to enter this process as you would a job application. You want to be able to prove to the best of your ability that your tech support company in India is legitimate and legal.
A couple of other things that, while not necessary, could make your life easier:
Processing history: If you already have a processing history to show providers, you'll have an easier time setting up the account. This information helps to lower your overall risk profile.
US-based offices: If you have a US-based office and the company is owned by a US citizen, then this will also improve your ability to set up the account and help to lower the overall cost.
The Bottom Line on Indian Tech Support Payment Processing:
While it's not always easy to get a tech support merchant account for an India-based business, it is generally possible. You should be prepared to pay a little bit extra, but at the same time you don't need to let yourself get ripped off. If you're having trouble finding a provider to set up your merchant account, or if you are worried about getting scammed in the process, you might want to try SMB Global. They are the only processor I know of that will accept tech support businesses, so they're definitely worth a try.
Good luck!