Optimizing Your POS Display
UPDATED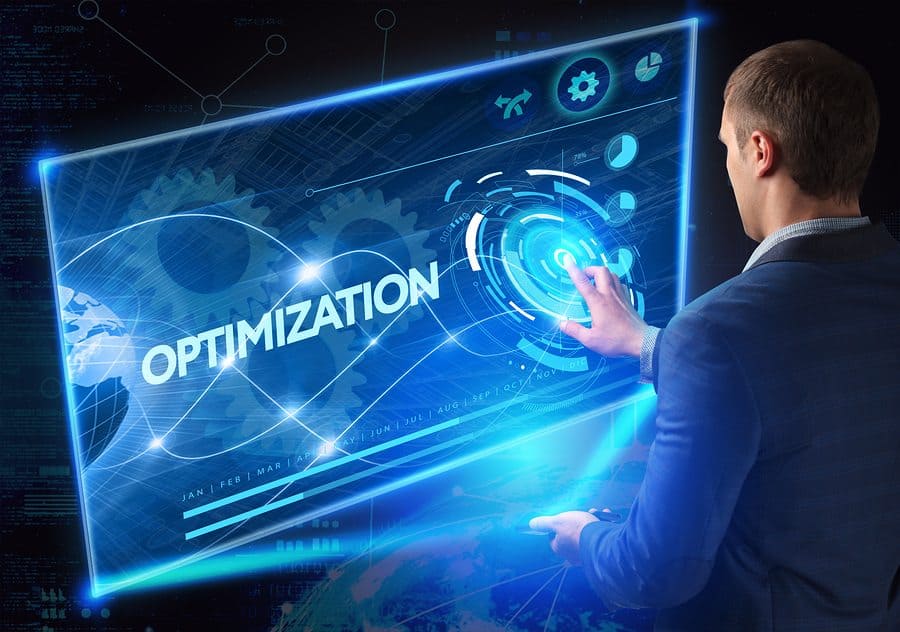 Retailers, you are at war. In the battle against increasingly popular online sales channels and distracted customers (who are always on their phones), you need every advantage you can get to keep customers coming back to your store. So let's pause a moment, call a Hail Mary, and consider an amazing tool that is already within the walls of your business: your Point of Sale (POS) system display. It may sound pointless, but I want you to really stop and think about your current front counter situation. Is it a giant, dusty mess of cords and cables? Does your register look like it's seen better days? Do you have any current displays, and if so, are they engaging or simply off-putting?
You spend your days behind the counter, peering out across the vast (or maybe not so vast) expanses of your store; if you care about your business at all, the sales floor probably looks neat and attractive. But have you ever stood on the customer side of your counter? Have you ever actually thought about how things might look to someone on the other side of the register?
Your Point of Sale display is far more important than you may realize. When a customer has a positive experience at your business, they are more likely to reward you with purchases and repeat business. (You may be tempted to dub me Captain Obvious, but stick with me for a moment.) You want your customers to form a good opinion of your business right? Well, what better way to do that than by making sure the last thing they see creates a pleasant impression?
Read on for some effective ways to optimize your POS display and gain ground in your fight with online shopping.
Digital Displays
First impressions are important but lasting impressions are even better. When it comes to your point of sale, how do you leave a lasting impression? Easy. You pull out your secret weapon, a digital display. You can use a digital screen to display your product, specials, advertisements, movies, and more. According to digital media advisor Lyle Bunn:
"Digital displays at point of sale captures attention through compelling graphics and deliver conversion by presenting the core benefits and value propositions."
Bunn goes on to say that merchandise promoted on a digital POS display will often see a 5 to 60 percent sales increase. Not only that, customers who view a digital display will have an increased recall of your brand by 40 to 60 percent. I don't know about you, but I like those numbers! There is also evidence that having a digital display will reduce the perceived wait time of your customers by up to 40 percent.
Clas Dyrholm, the CEO of Realfiction (a company who makes 3D holographic digital retail displays) puts it this way:
"The effect of your roll-up banner, cardboard sign, poster or any other traditional means of advertising is diminishing fast. It might have low cost but it's just not gonna wow anyone today or attract the interest you really want."
So, with all that in mind, consider taking down your cheap neon posterboards and upgrading to the future with a digital display.
Front-Facing System
Do you currently have a Point of Sale system that does not have a front-facing display? Well depending on where you live, you may actually be breaking the law. Some states–California for instance–require you to provide a front-facing screen which shows customers what you ring up as you ring it up. Turning your screen around to show customers their total after you've rung them up does not count. The law states that a consumer must be able to see a transaction being rung up.
If you're out of compliance with this law, your situation can be easily rectified by purchasing a POS pole display or front facing screen. Some POS systems even allow you to hook up an iPhone or iPad to the front of your register to show transactions. But whether or not front-facing displays are required in your state, it isn't a bad idea to add one to your POS display. Many customers actually enjoy watching their items being rung up and knowing exactly how much their purchases will cost with each beep. (Besides, I can't be the only one who has ever depended on watching a running total to help me decide if I can afford that package of Oreos or not.)
Some prominent POS systems that offer front-facing screens, among many others, are iConnect and Quetzal (pictured below).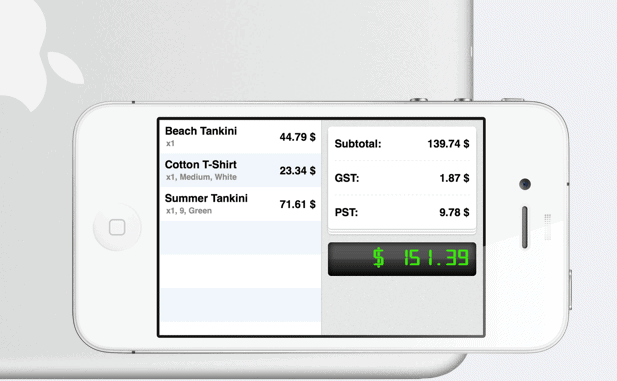 Point of Purchase (POP) Displays
I already know what you might be thinking: "Um, Elizabeth, I thought we were talking about Point of Sale displays." (Perhaps I should consider a mind reading business on the side.) You are correct. We are talking about Point of Sale displays; a Point of Purchase (POP) display is an extension of a POS display. These are physical displays that businesses use to try and snare impulse buyers on their way to the checkout counter. Turn browsers into buyers by grabbing shoppers' attention and increasing your brand awareness with some nice POP displays by your front counter.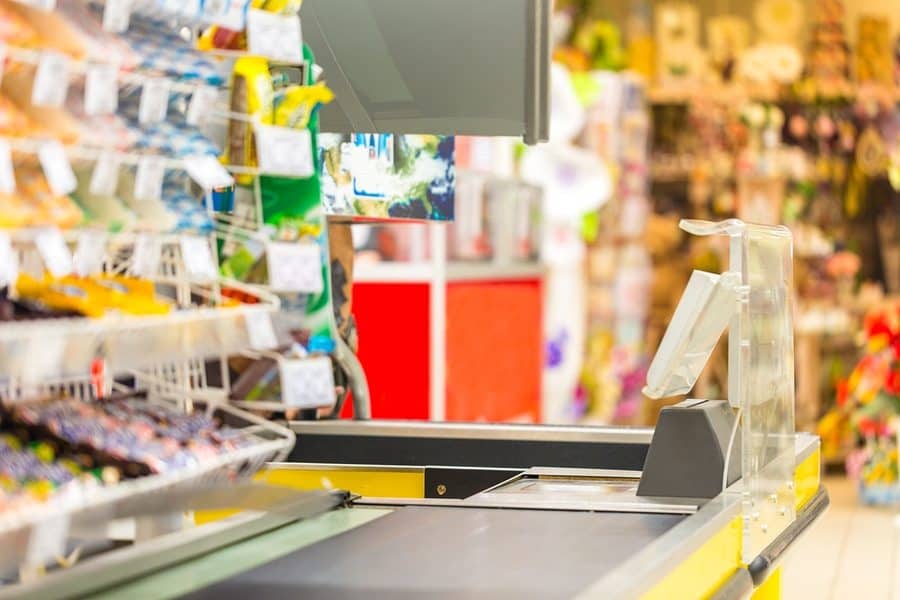 Make Sure You Have the Right POS System for Your Space
As a business owner, you already understand that store space is at a premium. If you have a tiny store or extremely limited counter space you might consider switching to a smaller, more sleek POS option (like an iPad or tablet-based system) versus a large and bulky computer/traditional register. This can clear up valuable real estate on your counter. In many cases, making the switch can save you money as well.
If you are looking for a space saving option, consider an all-in-one hardware system such as the mPOP register from Star Micronics. This all in one Bluetooth enabled receipt printer, cash drawer, and barcode scanner (pictured below) is offered by several POS companies, including ERPLY, Vend, and SalesVu, to name just a few. This is not the only all-in-one register system out there, but it is very popular. Some companies–such as iConnect and Clover–offer their own all in one proprietary hardware systems. That being said, most iPad/tablet based systems are slim and space friendly, despite not being part of an all-in-one hardware system.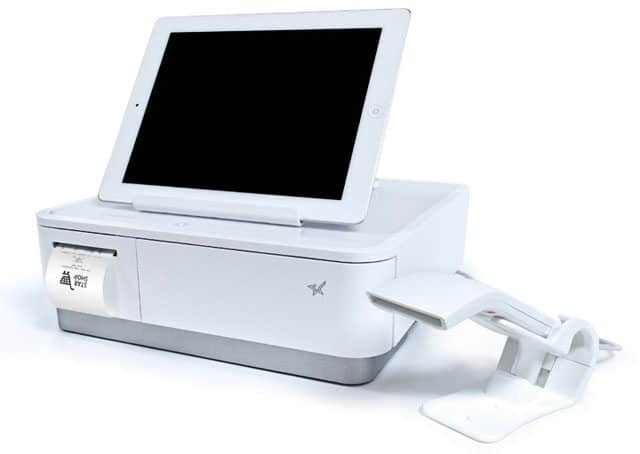 A Few Quick Tips
Keep A Clean Space: Make sure your front counter is clean. Check for dust, cobwebs, scuff marks, and even litter. It is also a good idea to wipe your counter down at least once a day and make sure that your hardware is cleaned regularly too. No one wants to touch greasy payment buttons.
Be Friendly: Make sure to train your staff to smile (and not a creepy fake smile either). It may sound like a small point, but how your staff treats your customers is a critical component of your overall POS display. You can have the most attractive physical display possible, but if your employees are rude and unprofessional you may as well be conducting business over the top of an open trash can.
Encourage Uniformity: Unless you're going for that chic, mismatched look, pick a theme and try to stick to it. When your POS display is in line with your products, packaging, and advertising, you can stamp a cohesive message into your customers' minds that will positively affect their overall perception of your brand.
Pay Attention To Customer Behavior: Spend a little time watching your customers and how they interact with your retail space. Where is their attention naturally drawn? Do you have a display there? Gathering this data can help you determine the most effective positions for displays or signs.
Final Thoughts
So, what have we learned? I hope that I've convinced you that your point of sale display is much more important than you may have realized. Taking some time to invest in a stellar POS display now will actually help increase your profits and retain customers in the long run. Spend a little time planning the best way to optimize your POS display, and then execute that plan in style. (Remember there's a war on!)