POS 101: Customer Engagement
UPDATED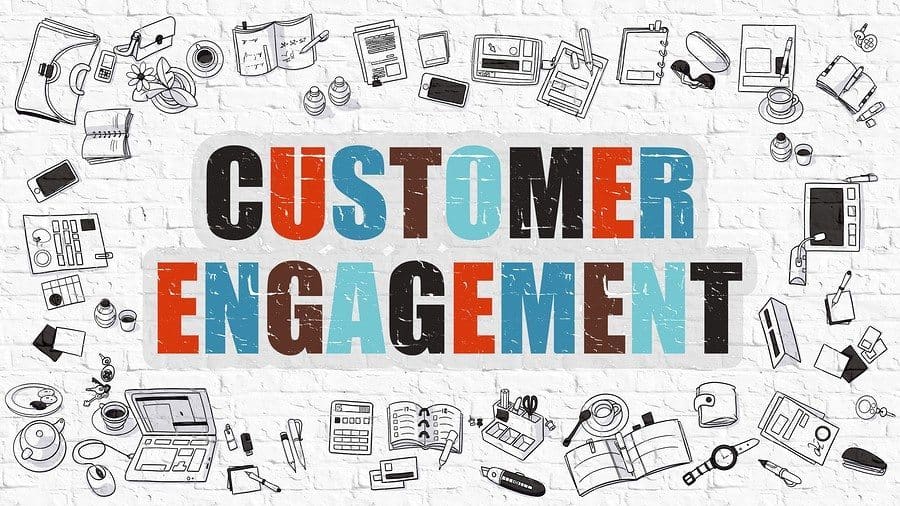 As a merchant, you've got a tough job. I certainly don't envy the fact that you not only have to manage your employees, upkeep your inventory, somehow make sense of your sales data, pay the bills, and make sure your establishment doesn't burn to the ground, but also convince potential customers to do their shopping at your store before competing businesses can do it first. It's an uphill battle, and it's certainly not one you should be trying to take on alone. Of course, you've got staff there to help you out with some things, but you should also realize that your POS system can lend a hand. With the right software, you won't just be able to process sales, you'll be able to engage your customers in a meaningful and financially beneficial way.
What follows are the primary ways your point of sale solution can prove just as beneficial to the customer engagement process as the face-to-face interactions you'll have with them.
Centralization
Having a POS with customer engagement features means you've taken one step closer to an all-in-one POS solution. An increasing number of solutions are including CRM capabilities and there are plenty of great integrations for general CRM management, or–more specifically–email marketing and loyalty rewards programs. That's really what we're aiming for here, right? The ability to perform all of your business functions from a single system. Because of recent technological advances, customers now anticipate a streamlined and seamless purchasing process, usually in the form of personalized rewards programs, targeted upselling, and cross-selling. The most effective means of streamlining the purchasing process is by keeping detailed records of past purchases. Having this information nearby allows sales associates to make suggestions on upgrades and additional items based on customer's buying history. This kind of targeted up- and cross-selling is most often seen when customers are making purchases online. You run into it all the time on sites like Amazon with "Customers also bought…" and "Similar items…" written next to a specific list of products that are the most likely to appeal to the individual buyer.
The point of all this is if you're trying to piece together the data from multiple different systems (i.e if your POS and customer management program aren't integrated), you're not going to have the real-time data necessary to deliver the stream-lined, personalized experience customers have come to expect. Retail point of sale systems like Quetzal (see our review)do a particularly good job of leveraging data, with modules that analyze a customer's purchase history and create word clouds to visually represent which items the customer buys regularly (and which items are infrequently purchased). This means that if you have an associate on the sales floor with an iPad, all they need is a customer's name and they'll know exactly what is going to sell without all the guess work. With personalized email campaigns, even if they display the specific promotions that are going to appeal to a specific customer group, you still end up having to coax people back into the store simply because you don't have the real-time data while they are physically standing on your sales floor. Centralization of your data, therefore, is an important aspect of the customer engagement process, making it all the more critical that your CRM module is either integrated with your POS or built directly into the software.
The Cloud
To benefit fully from the convenience of an all-in-one POS, you'll probably have to get comfortable with the idea of housing your data on the cloud.
The kind of accessibility and mobility that allows you to most effectively sell to your customers comes with cloud-based as opposed to locally-installed POS solutions. Considering all the time, space, and money you have to sacrifice purchasing and maintaining bulky hardware, a legacy system simply isn't worth it. You can read more about the benefits of a cloud system here, but the main point, especially in regards to customer engagement, is that if you want to remain competitive and invest in a forward-thinking POS with easy accessibility to sales and customer information, you're going to want to look for a cloud-based system.
Tracking Purchases
It may seem like a pretty basic feature, but not all POS solutions are at the point where they can track a customer's buying habits. You're going to want to look for a solution that goes further than just showing you which items sell the most. You could discover that one you have the information necessary to point your customers in the right direction, the inventory that doesn't perform as well right now could become a wellspring of revenue. All it takes is a little bit of targeted selling and some strategic promotions.
I've already covered the fact that knowing a person's purchase history creates more opportunities for cross-selling and upselling, but you've also got to remember to reward those extra purchases with loyalty programs. I know that if I'm looking for a good meal and I have a whole selection of restaurants to chose from, I'm going to go with the one that thanks me for coming in with a couple of points on my rewards card. (And once I've got those points on my card, you know I'm going to come back so I can use them on my next meal.) It's fairly basic psychology, but surprisingly few establishments are taking advantage of the concept–especially small businesses, who could benefit the most. Perhaps it's because merchants assume that a loyalty rewards program is a luxury for those with expensive, high-end POS solutions. Well, that's just not the case. Almost all of the highest-ranking POS systems we've reviewed–including those aimed at small to mid-sized businesses–include CRM capabilities and some kind of reward program. Really, the hardest part of the equation is deciding which of these many great systems will work best for you.
eCommerce
Another element to consider when you're looking into customer engagement is whether or not you want to offer some kind of web store or online ordering system. eCommerce has become increasingly necessary because of the amount of accessibility and customization to which consumers have grown accustom. Not only do people expect you to offer the ability to browse your entire inventory and process purchases without leaving their homes, but they also expect you to lead them to the products that they didn't even know they wanted. I made a reference above to how Amazon accomplishes this feat, but another site that has even more effectively capitalized on this trend is YouTube. People can spend hours lost in the deepest, darkest parts of YouTube, not entirely sure how they got there, because of the list of related videos enticingly displayed directly beside the main display. With every click the consumer says, "I didn't know I wanted to watch this, but now I do." And with every click, YouTube reels in more cash. The whole point is to engage your customer in a way that's going to keep them on your site as long as possible, browsing through the products they are most likely to buy. But in order to do this, you first need to create an enticing web store, so it makes sense to look for a POS that accommodates some kind of eCommerce integration.
Digital Receipts
Digital receipts have become an increasingly popular option, and they are yet another means of engaging your customers in a potentially rewarding way. As soon as that proof of purchase shows up in a customer's inbox, you've got another opportunity to coax them into coming back with some kind of coupon or promotion, or even direct them to your website to use the points they just earned to purchase something else.
Even with a printed receipt, there's plenty of room to include a plug for a new product or a Spring Break promotion. The only caveat is that you ensure your POS actually allows you to customize your receipts in this way. Most systems will let you customize your receipts in some capacity, but you'll want to make sure to ask more than just "Can I customize my receipts?" when you're looking to purchase a new point of sale. Because while the answer could be "Yes," that doesn't tell you whether you can actually decide what to include, or if you're only allowed to put your logo at the top.
Hardware
Choosing the type of hardware you need in your store may seem pretty unrelated to customer engagement, but there are a couple ways that having the right hardware can help your customer retention. One of the most subtle ways the peripherals you choose can affect the way your customers feel is via general aesthetics. If you're a sleek, new-agey tech store in New York, but you're sporting a bulky system that takes up half your counter and has a tangle of wires protruding from the back, you're less likely to have as many customers even reach the register. Trade in that monstrous PC for a tablet with an stand designed to hide the wires connecting to your credit card reader and cash drawer, and you'll be surprised how much of a difference you will see. You might also want to try buying a stand that swivels so you can turn your screen around when the customer needs to sign for a purchase.
Actually, customer-facing checkout screens are known to reduce to transaction mistakes and can therefore help eliminate pesky returns and exchanges. You could even add a kiosk so customers can check themselves out (like you see in some grocery stores). Or if you own some kind of appointment-based business, you could set up a kiosk that allows customers to check in for appointments (or maybe book future ones).
If you're running an eatery, digital menu boards might be something to consider. They make it easier to switch quickly between breakfast, lunch, and dinner menus, especially since they can be automated so you don't have to make the change manually. You'll want to be careful when designing them, though, because I've seen some menus with so many moving parts that they end up being more distracting than helpful.
Integrations
Like I mentioned before, CRM and email marketing integrations are important to consider since they are going to provide you with a whole slew of features and a means of reaching your clientele that your POS system may not be equipped to offer. An increasing number of systems are offering rewards, email marketing, customer profile management, and even social media integrations, but the primary function of a POS is still to process transactions. You'll want to be aware of what your POS solution can and can't do when it comes to customer engagement, and understand that you might need an extra integration to make sure you engage as many current and potential customers as possible.
Final Thoughts
That last thing I'll leave you with is something I discovered from reading Forbe's article on driving customer engagement. Essentially, one part of the article details how negative customer feedback isn't always a bad thing. I know that a couple bad reviews on Yelp can really hinder a good business, and it's tempting to either retaliate with an equally scathing response or slink away bitterly and hope Yelp goes out of business, but this is not the best way to deal with negative feedback. In fact, one business decided to embrace the negative reviews they received and found that their most loyal customers turned out to be those who had problems the business worked to resolve.
The fact of the matter is that customer service is one of the most direct forms of customer engagement and is often one of the ways your company's brand is fleshed out. Are you someone who is grateful that attention is being drawn to problems and works actively to resolve them, or are you more interested in retaining the people who you never have to interact with? Turn those negative Yelp comments into a means of garnering a larger and more loyal clientele base.
And while you're doing that, make sure you consider all the aspects of customer engagement when you're selecting a POS system. Your ideal solution should be able to not only track the information you need to know about your customers, but also help you actually engage them in the purchasing process. If you're not sure how to go about find a system that does what you need it to do, let us know. We're more than willing to lend you our expertise.