Employee Management With A POS System: The Secret To Simplified Timekeeping, Scheduling, & Reporting
Expert Analyst & Reviewer

UPDATED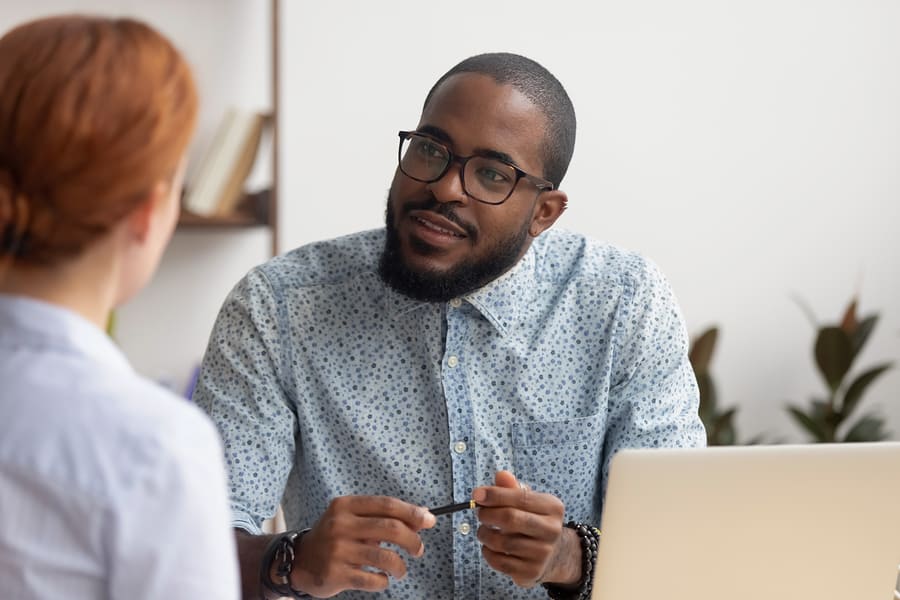 If customers are the lifeblood of a business, then employees are the heart, busily pumping away to get those customers where they need to be. Or maybe they're the mitochondria, drumming up the business necessary to keep the whole thing running. Or maybe they're the gallbladder doing…whatever the gallbladder does. Okay, so my degree is in English, not biology, but you get the point.
Employees — whether they're bartenders, masseurs, or rodeo clowns — do the work that keeps you in business, and your job as a manager, supervisor, director, owner, etc., is to make sure everyone's doing their jobs and doing them well. Your responsibility is to hire, train, and retain the best of the best, filtering out the fast-talking, smart-alecky ne'er-do-wells in the process. It's the name of the game, and thousands of companies have spent boatloads of flaming research funds trying to crack the secret to maximizing employee productivity and minimizing turnover. Unfortunately, the businesses that have managed to uncover the secret key to employee whispering seem less-than-willing to give it up, and the rest of us can't afford to figure it out for ourselves.
I'll let you in on a secret, though. If you know what you're looking for and how to use it, your point of sale system has some of the best tools for successfully managing your employees. If you promise not to tell those corporate bigwigs, I'll give you a breakdown of what POS employee management systems can do, why team management is a benefit for small businesses, and how to evaluate employee management features in a POS system.
Do you pinky swear?
Okay, I trust you. Here it is.
What Is An Employee Management System?
Today's cloud POS systems are used for a lot more than just making sales — they are complete business management systems you can use to manage your staff, your inventory, your suppliers, and more. In the context of POS, employee management systems help business owners and managers track their employees' activities, from sales made, to tips collected, to hours worked. Employers can also use their POS system to manage employee permissions, schedules, and even benefits. Workers can use the employee management system to clock in and out and submit their hours. When used with a POS, employee management software streamlines HR and payroll, centralizing all of your essential business data and putting actionable reports at your fingertips.
7 Ways Your POS System's Team Management Features Will Make Life Easier For You
When used effectively, employee management saves business owners both time and money. Let's explore some important areas that a POS system with employee management (also called "team management") can help with.
1) Easier Time Clock & Payroll Management
Yeah, sure, a manual time clock is a pretty simple thing to set up, and it's arguably more fun to "punch the clock" with one of those old fashioned, angry-sounding machines that stamp timesheets, but eventually, we all have to modernize. So let's get with the times (heh heh, I'm so funny) with a digital time clock built right into your POS. Most systems have them, and some, such as ERPLY, even generate commission reports to help you track how much each employee is earning. Others won't let an employee clock out without declaring their tips and/or performing a till count (for cash management purposes). Different POS time clocks will come with different features, but the moral of the story is that you want one. It's a great way to streamline and consolidate multiple records into a single system that can be accessed quickly and easily.
The time clock may also integrate with payroll. A POS with payroll automation has many benefits, including simplifying calculations of who is owed what when they work different roles (waiter vs. host, for example). A POS with a good timekeeping system also simplifies payroll when employees frequently work overtime at a different rate of pay. For example, ShopKeep has a Labor Tracking Report that lets managers monitor each employee's overtime, double-time, and total hours worked.
2) Customizable POS User Permissions
Security is important. While you, as the manager, may use your POS to manage your employees' hours, for example, you certainly don't want your employees to be able to make changes to their colleagues' schedules. As such, it's highly useful to be able to set different access permissions for your employees. Some POS software, such as Shopify POS, lets you set distinct employee roles ("associate," "manager," etc.) that allow increasing amounts of access, depending on which level each employee is assigned. More advanced systems, including Revel, will enable you to decide on a per-case basis which specific features each employee has access to. You might even want to consider using an integration that has a video surveillance system.
Customizable POS user permissions simplify employee training and automate POS access levels on a granular level, tightening your business's security while ensuring that each employee has all the tools they need to do their job — and nothing more.
3) Streamlined Tip Management
For restaurants and QSR, an effective POS system can make tip management easier, allowing you to track cash and credit card tips, pool tips, split tips among servers, and more. A modern POS makes it a breeze to both view tip details per employee and also import tips to payroll. For example, Square for Restaurants provides managers with detailed tip reports, and by using the Square Payroll add-on, you can split and pool tips, pay tips directly to the employee who processed the tip, and manually enter tips.
4) Detailed Reporting About Employee Activities
POS data can reveal major insights about your business, including even some unpleasant insights about theft and mistakes.
It's not that you don't want to trust your staff, it's just that sometimes you can't afford to. High-volume establishments are probably going to want some extra protection, and your POS should be your first line of defense. To this end, you should pick a system with great cash management reporting — and I'm not just talking about something that lets you input a starting and ending cash count. I'm talking about a system that lets you run till counts before and after-shift changes, one that carefully documents cash-ins and cash-outs, and one that runs comprehensive X and Z reports. Toast, in particular, offers some of the best cash management reporting I've seen.
In addition to cash management for security reasons, detailed employee reports can also provide data to gauge employee effectiveness. For example, who are your top and worst performers? Who is processing the most sales? Who gives out the most comps? Who's turning more tables per shift? You can use all of this information both to make strategic scheduling decisions and to incentivize your staff to work harder.
5) Optimized Scheduling
Beyond just being able to track your employees' hours with your POS system, some of them (Franpos, for one) will let you completely manage your staff schedule. We're not just talking about setting up the times your employees are scheduled to work for the next week. With the right integrations, you can approve shift trades, accept or reject requests for time off, and set up a task list and goals for your staff from cloud-based software that you can access anywhere. Employee scheduling is also important for appointment-based businesses, such as salons, that need to assign an employee for each appointment.
Of course, there's also the matter of determining how many people you'll need on the clock at any given time. A full reporting suite will provide you with a breakdown of sales by the hour, item, employee, and more. Figure out what times your business sells the most, what items you're going to want to push the most, and which employees are the best at doing just that. If you know how to take advantage of all those reports and learn how to decipher the meaning behind a sheet full of numbers (A Beautiful Mind-style), you'll be on your way to maximizing efficiency at your store.
6) Smoother Training
Lastly, let's go back to the beginning and talk about the first step of the employee management process (you can tell how strategically I structure these articles). The training process can be a great way to introduce a new staff member to your business, or it can be a confusing disaster. Fortunately, most cloud-based POS software is specifically designed to be as easy to use as possible (ShopKeep and Quetzal are great examples of this). Otherwise, it generally doesn't do very well on the market. That said, every system is different, and there's bound to be an adjustment time for any newcomer, which is why it is important to think about the onboarding process when selecting a POS system. How difficult is it going to be to train employees on this system? Is there a training mode built into the interface? How comprehensive are the training materials? Does the vendor offer on-site training and support?
Though the training phase generally only lasts a short time and may seem pretty inconsequential in the grand scheme of things, how an employee is integrated into the workforce will inevitably affect the entire experience. Speaking from personal experience (and I'm sure other people can back me up on this), no matter how good a worker you may have, they will not be able to reach their full potential without the proper training. Selecting the right POS for your business is a big first step.
7) Simplified Employee Benefit Distribution
You can even use your POS system to distribute employee benefits, such as health insurance, retirement plans, workers' compensation, and pre-tax spending accounts. If your POS system has employee benefit functionality, usually it is offered via third-party software integrations. For example, Square Payroll integrates with SimplyInsured for health benefits, Guideline for 401(k) plans, AP Intego for worker's comp, and Alice for pre-tax spending accounts.
Most small business owners aren't HR experts, and automated distribution of employee benefits is especially useful if your business is too small to have a dedicated HR department.
Comparing POS Employee Management Tools With Third-Party Alternatives
The majority of POS systems provide at least some employee management tools in-house. However, you can also expand your system's team management capabilities by integrating third-party apps to your POS. Or you might use employee management software that's separate from your POS.
Ideally, any employee tools your business uses should at least integrate with your POS, even if the software is provided by a different company than your POS. This way, your business systems can "talk" to each other and share information for reporting and other practical purposes, such as payroll. However, using multiple different business management apps can get expensive, and there may sometimes be some feature redundancy — you don't want to pay for the same feature twice.
Generally, using the built-in employee management systems that your POS offers is going to be cheaper than paying for dedicated employee management software. However, dedicated employee management software may be more advanced and thus able to perform more functions than the POS offers. It's a good idea to look at the specific employee management tools you need (time clock, scheduling, etc.) and then research the most cost-effective way to implement them.
Another thing to note is that even if you use your POS system's in-house employee management tools, employee management may carry an extra monthly charge, or the POS may charge extra for advanced employee management tools. For example, Square Team Management is free, but it charges an additional $35/month for Teams Plus, which includes advanced team management features, such as multiple wage rates, break violation reporting, sales by each team member, and others.
Third-Party Employee Software Integration Examples
Most POS software has a built-in time clock function, but your POS may also integrate with third-party time-tracking software. Say your business uses Square POS, but you want employees to be able to clock in from their mobile devices. Square has a basic time clock tool, but if you use the TSheets by QuickBooks time-tracking software integration for Square, employees will be able to log in from their smartphone, via text message, or dial-in. However, you'll need to decide whether the advanced time-tracking capabilities provided by TSheets are worth the price tag of $7.50/user/month.
As another example, say you run a salon using Vend POS. Vend lets you track employees and their cash management. You can also track employee performance and set employee sales goals. However, Vend does not include an employee scheduling module. By adding the Timely software integration, you can set up employee schedules to correspond with client appointments. Timely starts at $15/bookable staff, though it also includes a lot of other features that an appointment-based business will need (such as client management, text confirmations for appointments, etc.).
Am I Better Off Using A POS System's Employee Management Software?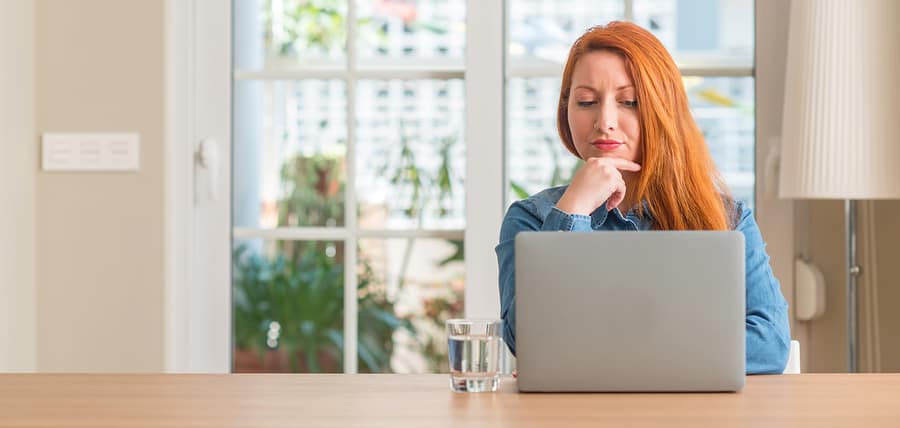 So is it worth investing in a POS that has employee management features, or should you use dedicated time clock and payroll software? The answer depends on your specific needs and budget; the important thing is to make sure that your employee management tools integrate with your POS so that you can effectively manage all aspects of your business in one place.
For further reading, check out the following related resources on our website: