POS 101: Take Advantage Of Your POS
Editor in Chief

UPDATED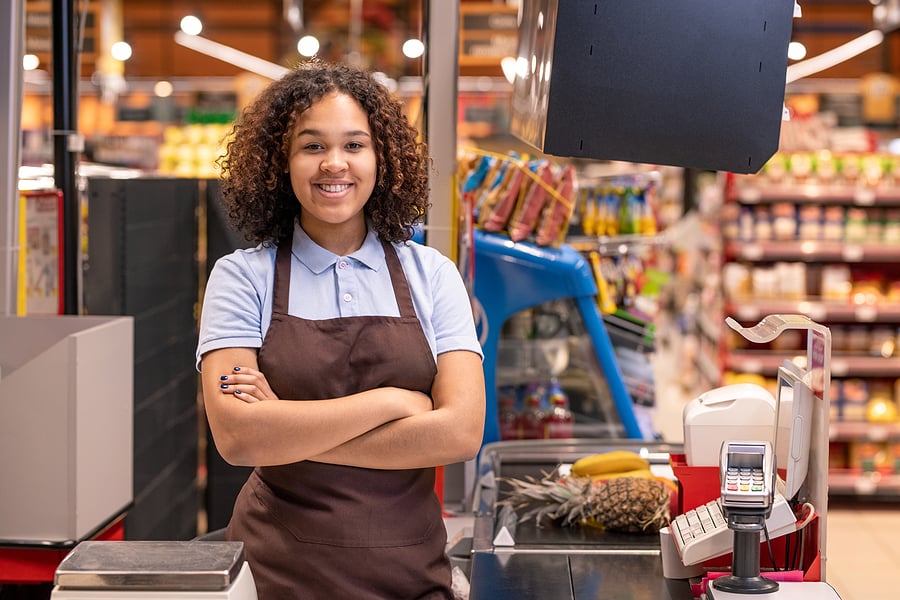 So far in the POS 101 series, we've covered a number of topics, from choosing point of sale software and hardware to making sure you're budgeting for success. But now, it's time to go back to the basics and think about all the different ways you can fully utilize your point of sale system. From your reporting suite to eCommerce integrations, we'll briefly cover the need-to-knows of POS utility with some links for further study included at the end — if you're looking to do some extra credit work.
Reporting Suite
Selection: Your POS solution should track all of the data you need. It's not a simple matter of knowing how many burgers and hot dogs your food truck is putting out. You need to know how much stock you have, how much is being sold, how much is being thrown out, who is selling the most, what your employees are earning, and what your profit margin is. Different businesses — both in size and type — are going to need access to different kinds of reports, and you'll want to know that the reporting suite within your POS is robust enough to generate the data you need.
Customizations: You should be able to filter reports by time/date range, location, employee, product, customer, etc. Your system may track all kinds of sales and perform all the necessary functions, but if you have a hard time analyzing the data properly, it's not going to do you much good.
Customer Relationship Management
Customer Profiles & Email Marketing: The first step of CRM is gathering customer information. This should be a relatively simple process. If you pick the right POS, you'll have the ability to capture all the necessary data in the middle of a transaction or on the sales floor. Depending on the quality of the CRM module, each POS will have a slightly different method of entering customer data. What you have to ensure is that the process is easy and streamlined and that you can collect and track everything you need: contact information, birthdates, loyalty program data, sales history, etc. All of this information can then be used in email/digital marketing campaigns, and the more you are able to customize promotions (birthday specials, targeted advertisements based on past purchases, etc.), the more successful they are likely to be.
Loyalty Programs: Trading brand loyalty for special deals and promotions is as old as the concept of a "friends and family" discount, and probably twice as profitable. In an increasingly competitive market, attracting and retaining a loyal customer base is becoming increasingly necessary. By finding a POS system with an integrated loyalty program (something else that is becoming increasingly common), you will be able to more easily track the special discounts and deals exclusive customer groups have earned from their repeat business.
Discounts & Sales Promotions: Tired of relying on the sticky note system to remember coupon codes and how much the senior/military/birthday discount is good for? Need to temporarily change your prices for an early bird special? Try a POS system with programmable discount settings and multiple pricebooks. There's no need to spend the time manually inputting price reductions if you can create a button called "Military Discount" that automatically discounts 10% off the purchase or program a new menu that automatically kicks in just as happy hour starts.
Employee Management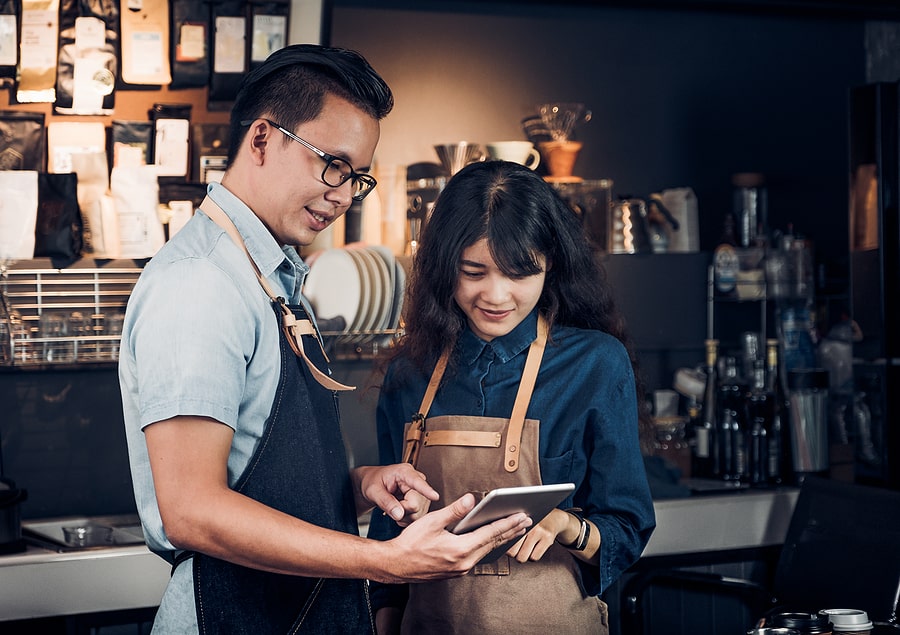 Sales Tracking: Recognizing your top performers and underperformers is an important element of the employee management process. With a POS system telling you who needs praise (and possibly rewards), and who needs coaching (and perhaps incentive), you can better optimize your workforce.
Cash Management: Security is always on a merchant's mind, and with the right cash management functionality it won't be such a burden. Ensure that the POS you choose comes equipped with unique login IDs and permission parameters for each member of your staff. You should also be able to track when and who opened each cash drawer and have the ability to run till counts between shifts — not just at the beginning and end of the day.
Scheduling & Time Clock: Streamline the time-tracking process with an all-in-one POS that allows you to create, modify, and distribute employee schedules from the same place you manage the rest of your business. A secure time clock module should also be available so that your employees can clock in or out at the register.
Inventory Management
Matrices & Raw Ingredient Tracking: For thorough and reliable inventory management, you'll want to be able to track your products in detail. For retail establishments, this means having matrices that allow you to track all the different variations of a parent product (size, color, style, etc.). For eateries and bars, this means having raw ingredient tracking, which allows you to monitor the quantity of each ingredient that goes into a dish or drink.
Supplier Database & Purchase Orders: Some systems make ordering stock and replenishing your shelves an easy process, giving you the ability to generate purchase orders based on low stock counts. Some systems aren't as sophisticated and generally require the manual creation of purchase orders; however, most inventory modules will allow you to store and access all of the supplier information you'll need in the reorder process.
Integrations
Shipping: Shipping integrations are great for merchants who sell products over the phone or through some kind of eCommerce site. Another pretty common use is in the liquor industry (whether it's a full-service bar or a winery) because of the regulations placed on the sale and distribution of alcohol. Of course, it could be a handy thing to have for any number of businesses, especially if you distribute products from a central warehouse to individual storefronts.
Accounting: From QuickBooks to Xero, integrated accounting is a nice thing to have — so long as the integration is smooth and reliable. A POS and accounting program, no matter how great they are individually, can only provide so much help to the merchant if they don't communicate internally. Take out the hassle of exporting and importing information manually with a vetted accounting integration.
eCommerce & Online Ordering: You'll want to make sure your customers can browse your inventory or menu and make purchases from their mobile devices. Whether you're shipping a sweater, preparing a dish for pick-up, or sending the delivery guy out with a pizza, your POS should be able to accommodate online ordering and purchases. Again, the quality of the integration is key to the overall performance of your system, so you'll want to know just how well the two programs communicate before investing in an integration.
Final Thoughts
Now that you've waded through the nitty-gritty of POS utility, you're ready to delve deeper into the intricate world of POS. Read our guide to the finer points of customer engagement or take a look at the ideal employee management toolkit. Or, if you're looking for some more general fare and think you'd benefit from a how-to overview on choosing the best POS solution for your business, we've got what you need.