ActiveCampaign Review
ActiveCampaign manages to be a fantastic choice for email marketing in the broad sense while also aiming for a niche not clearly occupied by competitors.
Expert Analyst & Reviewer

UPDATED
Advertiser Disclosure: Our unbiased reviews and content are supported in part by
affiliate partnerships
, and we adhere to strict
guidelines
to preserve editorial integrity.
ActiveCampaign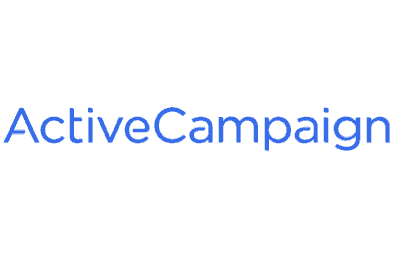 Number Of Emails Available
Unlimited
Pricing
Plans start at $9/month
Business Size
Larger businesses with dedicated marketing teams
ActiveCampaign At A Glance
Email marketing software with CRM tools
14-day free trial
Prebuilt automations
---
Pros
Numerous features
Excellent automation tools
Integrated CRM tools
Cons
Moderate learning curve
Expensive for small businesses
What Is ActiveCampaign?
ActiveCampaign is a versatile and feature-rich email marketing platform with a powerful suite of automation and reporting tools. With 870+ integrations, 800+ automations, and a library of prebuilt templates and forms, ActiveCampaign aims to save you time while you build your customer base.
An ActiveCampaign subscription helps you customize customer communication based on previous shopping and browsing behaviors, capturing their attention with email messages that match their preferences. You can also communicate with them across all your sales channels, including text messages, chat, and social media sites.
This ActiveCampaign email marketing review will dig deep to give you the information you need — on this software's pricing, features, and more — so you can decide if it will meet your company's needs.
ActiveCampaign Pricing
ActiveCampaign's subscription prices scale with the size of your audience, and you can choose between annual or monthly billing. The prices we've included below represent the annual billing model, with one full year paid upfront. Monthly billing is significantly more expensive at each level. A 14-day free trial is available, and there are no contracts or setup fees. Nonprofit organizations can access a 20% discount.
Users with large contact lists will need to establish a custom pricing model with ActiveCampaign. The threshold for custom pricing depends on your plan. Surprisingly, the lower-tier Lite plan allows up to 100K contacts, while you'll be bumped into custom pricing on the Plus and Professional plans once your list size passes 25K names.
Here is an example of how ActiveCampaign's pricing changes with the size of your list:
| Number Of Contacts | Lite Plan | Plus Plan | Professional |
| --- | --- | --- | --- |
| 500 | $9 | $49 | $149 |
| 1,000 | $29 | $49 | $149 |
| 2,500 | $49 | $99 | $149 |
| 5,000 | $79 | $149 | $209 |
| 10,000 | $139 | $229 | $339 |
| 25,000 | $229 | $379 | $549 |
| 50,000 | $339 | Custom Pricing | Custom Pricing |
| 75,000 | $449 | Custom Pricing | Custom Pricing |
| 100,000 | $549 | Custom Pricing | Custom Pricing |
| 100,001 and higher | Custom Pricing | Custom Pricing | Custom Pricing |
Now for some details about ActiveCampaign's four pricing plans:
ActiveCampaign Lite
The ActiveCampaign Lite plan starts at $9/month for up to 500 contacts ($15/month if billed monthly) and includes:
Up to three users
Drag-and-drop email builder
Chat and email support
A free strategy session call
Unlimited inactive contacts
500+ automation recipes
Unlimited sends
Segmentation
Subscription forms
Email and automation reporting
Site and event tracking
Lead importing
Lead capture forms
Sales emails
API, webhooks, and developer tools
ActiveCampaign Plus Plan
ActiveCampaign's Plus plan pricing starts at $49/month ($70 if billed monthly) for 500 contacts. The Plus plan includes all the features of the Lite plan plus these additional features:
Up to 25 users
Custom user permissions
Database sync
Landing pages
Facebook custom audiences
Contact scoring
SMS marketing
Conditional Content
Advanced Performance Reporting
Custom branded forms and landing pages
Mobile campaign reporting
CRM with sales automation
Lead scoring
Mobile CRM app
SMS nurturing
Task reporting
ActiveCampaign Professional Plan
The ActiveCampaign Professional Plan starts at $149/month ($187/month if billed monthly) for up to 500 contacts. The Professional plan includes all the features in the Plus plan, with these additional features:
Up to 50 users
1:1 onboarding support
CXA strategy consultation
Three 1:1 trainings per month
Website personalization
Predictive content
Predictive sending
Marketing attribution
Split automations
Conversion reporting
Site messages
Salesforce integrations
Microsoft Dynamics 365 integrations
Win probability
Sentiment analysis
Sales engagement automation
ActiveCampaign Enterprise Plan
ActiveCampaign's Enterprise plan comes with custom pricing; you'll need to contact the company for a quote. The Enterprise plan includes all the features of the Professional plan plus these additional features:
Unlimited users
Dedicated account rep
Customize application URL
Customized branding
HIPAA support
SSO
Custom objects
Custom reporting
Custom mailserver domain
Custom domain
Free design services
Unlimited design testing
Social data enrichment
Contact enrichment
Extra ActiveCampaign Costs & Fees
You can add ActiveCampaign's Postmark service for transactional email marketing. You'll receive fast, reliable delivery for transactional emails like password resets and order confirmations. A free trial is available. Pricing for Postmark is included below. High-volume plans are available for users sending more than 5 million emails each month.
| Emails Per Month | Monthly Price | Additional Emails |
| --- | --- | --- |
| 10K | $10 | $1.25/1,000 |
| 50K | $50 | $1.25/1,000 |
| 125K | $100 | $0.85/1,000 |
| 300K | $200 | $0.60/1,000 |
| 700K | $400 | $0.45/1,000 |
| 1.5 million | $700 | $0.35/1,000 |
| 3 million | $900 | $0.30/1,000 |
| 5 million | $1,200 | $0.25/1,000 |
Is ActiveCampaign Easy To Use?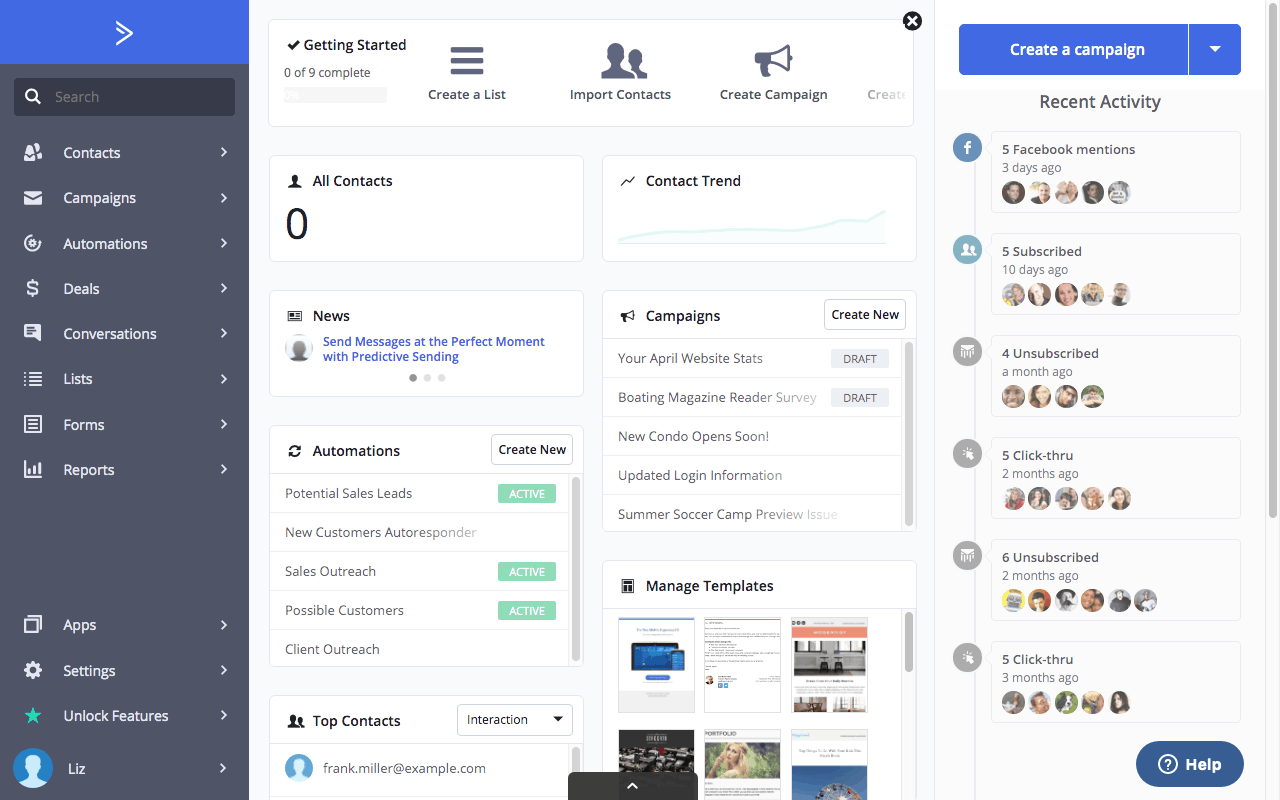 At first glance, the amount of information that ActiveCampaign puts on the screen can be overwhelming. You'll see eight options at the top of the dashboard, including Contacts, Campaigns, and Reports. Within each option, you will find subcategories with even more choices. This is an indicator of how thoroughly designed ActiveCampaign is.
Fortunately, the dashboard is customizable. Each window on your main dashboard can be dragged to a different position on the screen or closed altogether. Clicking on these windows, which show a simplified snapshot of the feature, takes you to a page with the full feature. Consider the initial offering more of a smorgasbord of features showing you what your UI could look like rather than what it must look like.
Before you can send a campaign, you'll have to make a list. This involves filling in a pop-up window that asks you to name the list itself, the list URL, and a reminder to your contacts about why they're on the list. The last two parts are anti-spam measures, which are required to move forward.
ActiveCampaign offers a wealth of list creation options ranging from simple copy and paste to importing a CSV file or a contact list from one of 94 sources (including popular ones, such as Google and Salesforce). Once you have your email addresses, you can add tags. This is useful down the road in case you want to sort your contacts by a method other than the list or their current status. You can export your contact list from ActiveCampaign as a CSV file.
ActiveCampaign Features
| Feature | Availability |
| --- | --- |
| Email Templates | |
| Customizable Email Campaigns | |
| Custom Forms | |
| Email Auto Scheduling | |
| A/B Testing | |
| Target Email Groups | |
| Contact Management | |
| Lead Management | |
| Marketing Tools | |
| Reporting | |
| Email Campaign Analytics | |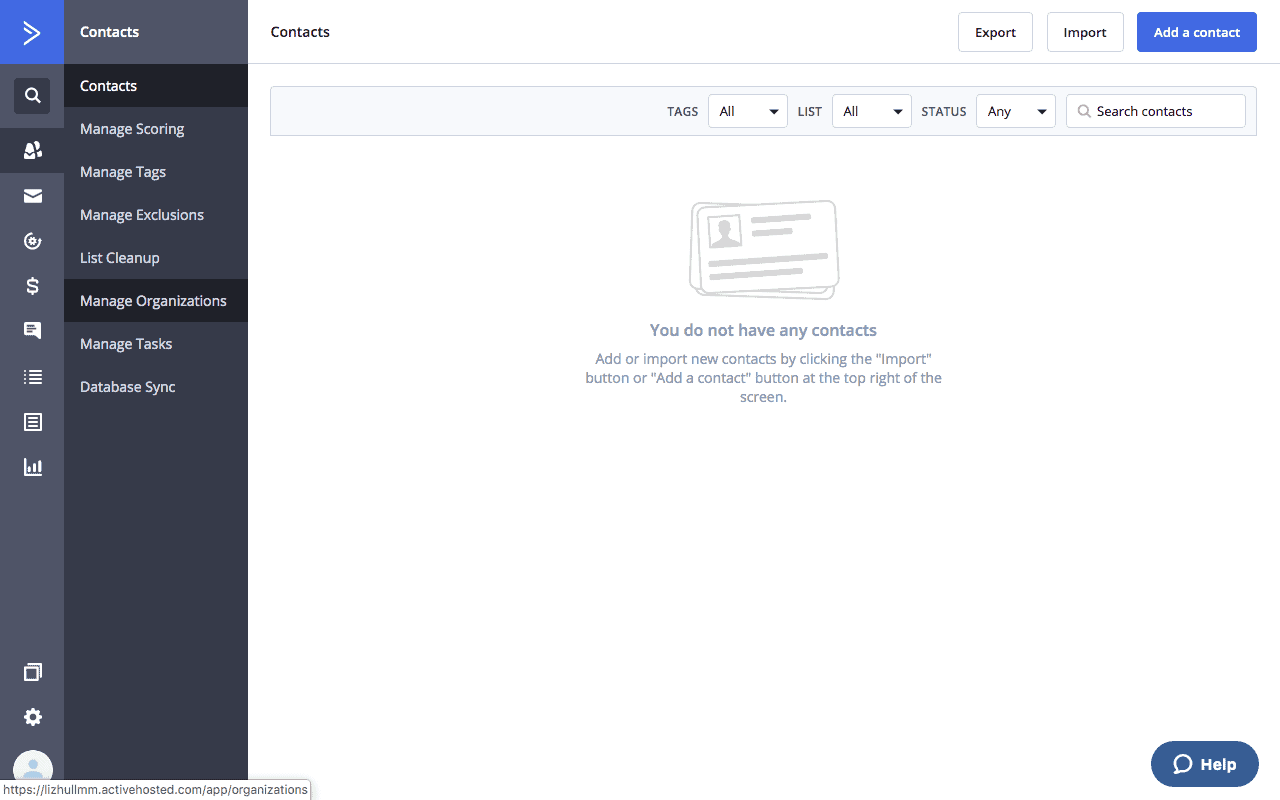 ActiveCampaign email marketing software includes a full feature set, even on the entry-level Lite plan. Some features are locked to higher plan levels, however. Still, the Lite plan includes features you won't find on competitors' similarly priced plans, such as unlimited sends, automations, segmentation, webhooks, and automations.
ActiveCampaign's higher-level plans include additional features, such as predictive content and sending, split automations, and landing pages, in addition to allowing more than the Lite plan's three users. The Professional and Enterprise plans include additional support options, such as 1:1 onboarding and training, and even a dedicated account rep on the Enterprise plan. Lite and Plus users will receive only chat and email support.
Here's a summary of some key capabilities. Refer to our pricing section above for complete information about each plan's features.

ActiveCampaign Customer Service
| ActiveCampaign Support | Availability |
| --- | --- |
| Phone Support | Only on Enterprise plans |
| Email Support | |
| Support Tickets | |
| Live Chat | |
| Dedicated Support Representative | Only on Enterprise plans |
| Knowledge Base or Help Center | |
| Videos & Tutorials | |
| Company Blog | |
| Social Media | |
Like many cloud-based software solutions, ActiveCampaign gives access to different levels of support based on your payment plan. All users will be able to contact ActiveCampaign through live chat and email and are offered one free strategy session call.
Users gain one-on-one onboarding support at the Professional level, but only Enterprise-level users have access to phone support and a dedicated account rep. The Professional Plan also includes three monthly one-on-one training sessions, which is a great benefit.
Fortunately, ActiveCampaign provides numerous self-help resources. Here's a quick list of them:
Knowledgebase: Find numerous support articles divided into topics.
Learning Resources: Access videos, podcasts, guides, and webinars to learn more about the platform and email marketing.
Community Forum: Participate in discussions about the software and get help from fellow users.
Directed Training: Receive one-on-one training in the form of 30-minute sessions. Available for users on the Plus plan and above.
Hire An Expert: Connect with a third-party ActiveCampaign consultant to increase your click-through rates.
Developer Portal: Find resources for developers, such as API documentation, SDKs, Sandbox accounts, and more.
Blog: The frequently updated blog covers marketing topics and product news.
Social Media: ActiveCampaign is active on Facebook, Twitter, Instagram, and LinkedIn.
ActiveCampaign Integrations
ActiveCampaign is strong when it comes to add-ons, allowing users to choose from a comprehensive list of 870+ integrations and apps. These integrations are crucial for the best email marketing platforms since they easily transfer customer data from your online store to your email marketing system and from your ActiveCampaign account to your accounting system.
All users have access to ActiveCampaign's RESTful API, which can be used to build custom connections to third-party software.
Importantly, you'll find about 30 payment apps, including Braintree, Square, PayPal, and Stripe. You can also link ActiveCampaign to your eCommerce site, with integrations available for popular platforms such as BigCartel, BigCommerce, eBay, Magento, Shopify, Volusion, and WooCommerce, among others.
Accounting integrations, such as QuickBooks Online, Freshbooks, Xero, and Zoho, will help keep your business finances in order. ActiveCampaign also works with Zapier, a connection service that opens up a world of hundreds of extra integrations.
ActiveCampaign Reviews
ActiveCampaign reviews are mostly positive. We looked at user reviews on three sites, and we found the software rated 4.5/5 stars with 10,183 reviews on G2, 4.6/5 stars with 1,771 reviews on Capterra, and 8.5/10 stars with 836 reviews on TrustRadius.
ActiveCampaign is certified with the Better Business Bureau and maintains an A+ rating there, with a slightly lower 3/5 stars according to user reviews. (That's not surprising since the BBB collects complaints.)
Let's take a look at what some users felt were a challenge, and move on to the praises.
Negative ActiveCampaign Reviews & Complaints
While the majority of ActiveCampaign's reviews are positive, even these positive reviewers identified a few ActiveCampaign weaknesses. Here's what users mentioned most frequently:
Moderate-to-steep learning curve
Live chat isn't always enough support
Expensive integrations
This email builder can be inflexible and difficult to use
Limited reporting functions on lower plans
Positive ActiveCampaign Reviews
It's easy to find positive testimonials about ActiveCampaign. Here's a sampling of what users say they like about this email marketing software.
Robust automations
CRM functions are valuable
Generous feature set
Helpful self-help support resources
User-friendly once you become familiar
Is ActiveCampaign Secure?
ActiveCampaign takes security seriously, with established systems and security measures that will keep your data and customers' information safe. ActiveCampaign is GDPR- and SOC 2- compliant, and the Enterprise plan includes HIPAA compliance.
ActiveCampaign incorporates data security into its development process. They say that they constantly use in-house tools to scan code and infrastructure. They also have an in-house "Red Team" that works as white hat hackers to test the software's security. You can fill out a request form online to see ActiveCampaign's latest available security package.
All ActiveCampaign emails are sent using TLS encryption, which keeps emails secure and will indicate to your customers that the email is safe to open. And every campaign and automation you create will undergo a spam check to help craft messages that will get delivered.
The Final Verdict: Is ActiveCampaign Worth It?
ActiveCampaign manages to be a fantastic choice in the broad sense while also aiming for a niche not clearly occupied by its competitors in the email marketing space.
This email marketing platform could certainly work for any sized company, but its ideal fit is probably a business that has a dedicated marketing team (or at least one person) that can take advantage of ActiveCampaign's generous multi-user and scheduling features.
ActiveCampaign's pricing is affordable, but there's no free plan, so marketers with very modest email campaign needs would be better off looking at Mailchimp, SendinBlue, or one of the other platforms we included in our list of the best email marketing software.
Those who want to try ActiveCampaign before they buy can enjoy that 14-day free trial without handing over any credit card information. Remember that while your first login may feel a little overwhelming, ActiveCampaign is ultimately a lot more approachable than it appears at a glance. Step-by-step tutorials will guide you as you navigate what might be one of the most robust, non-premium feature sets available in an email marketing platform.
ActiveCampaign can be as simple or detailed as you need it to be, whether you want to do high-level marketing or just keep some contacts up to date with a newsletter, and that's an impressive accomplishment. For all of these reasons, we can confidently award ActiveCampaign our 5-star score.
For more help making the best of your email marketing strategy, check out our tips for improving your email marketing and creating a successful email marketing strategy.
---
Featured Free Corporate Card
Ramp


---
Ramp offers a free corporate card for virtually any business. Start earning rewards with your corporate spending today. Get your free card.
Featured Free Corporate Card
Ramp


---
Ramp offers a free corporate card for virtually any business. Start earning rewards with your corporate spending today. Get your free card.
To learn more about how we score our reviews, see our
Email Marketing Software Rating Criteria
.