American Express Plum Card Review
Expert Analyst & Reviewer

Updated on:
Advertiser Disclosure: Our unbiased reviews and content are supported in part by
affiliate partnerships
, and we adhere to strict
guidelines
to preserve editorial integrity.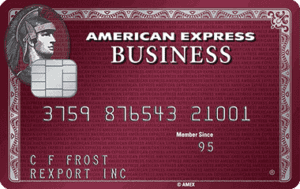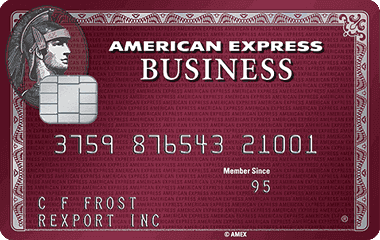 Need help finding a lender?
Date Established

1850

Location

New York, NY
The Plum Card from American Express is a business charge card with a very particular target audience: The small- to medium-sized business that needs help managing its cash flow.
You won't earn points for your purchases, and you won't get access to exclusive airport lounges or anything like that. Instead, using The Plum Card can help smooth your cash flow, potentially helping businesses that don't get paid a consistent amount each month.
This Amex card can aid those bumpy cash flows via its extended payment period. Note that because this bit of plastic is a cash card, if you miss paying by the extended due date, you won't have an APR to worry about — but there could be potentially high late-payment fees. Additionally, The Plum Card comes with a minimalist rewards scheme that generates 1.5% cash back and an annual fee in the hundreds of dollars (although that gets waived the first year).
Is The Plum Card flexible enough to compensate for its hefty annual fee and limited rewards scheme? Read on through below to see if Amex's Plum Card makes sense for you.
The Plum Card From American Express At A Glance
American Express Plum Card


---


Visit Site

Annual Fee:


---

$250 ($0 the first year)

Purchase APR:


---

N/A (this is a charge card)
Eligibility
Applicants must generally have good to excellent credit to qualify for The Plum Card, although charge cards tend to be a bit easier to qualify for than regular credit cards, all else being equal.
Good credit users generally have a credit score above 640. If you don't know your credit score, find it out via one of these free websites.
Rewards For Spending
Points with The Plum Card aren't earned when you make purchases. Instead, this card features a rewards scheme that doles out discounts when you pay back your bill early.
1.5% Cash Back For Paying Early
When you pay off your entire bill early (within ten days of the statement closing date), you'll receive a 1.5% cash back discount. This effectively means that The Plum Card can act as a cash back card, and the 1.5% rate is a decent number because there are no category restrictions.
Redeeming Rewards
There's not much to write here; American Express only offers a single redemption method with this card.
Discount At Payment
The sole way to receive your 1.5% cash back is via a discount when you pay off your bill early (within ten days of your statement closing date). This discount gets applied to the next billing statement as a credit.
Card Benefits
Like many other American Express cards, The Plum Card features a decent number of solid benefits.
No Preset Spending Limit
The amount you can spend month-to-month with The Plum Card will vary on several factors — you won't just have a simple credit limit that puts a cap on spending. However, note that this doesn't mean you can spend an unlimited amount. Instead, your cap will fluctuate, depending on your card usage, payment history, credit record, financial resources known to Amex, and other factors.
Free Employee Cards
Employee cards can be requested from American Express at no extra cost. Once an employee has a card in hand, you'll be able to track their spending, set up spending limits, and receive alerts when they make a purchase. Additionally, you'll be able to snag the early pay discount when paying off employee purchases.
Travel & Transportation Benefits
The Plum Card comes with a couple of perks that will benefit travelers. To start with, the card offers insurance that will cover eligible rental cars against damage or theft. Note that coverage is not available in Australia, Italy, and New Zealand.
Next, American Express provides a 24/7 hotline to assist you when you are more than 100 miles from home. This hotline provides access to medical, legal, financial, and other select emergency assistance services, cash wire assistance, passport replacement, missing luggage, and more.
Account Management Tools
Having an American Express card means that you'll have several tools at your fingertips when it comes to account management. Amex offers numerous standard features here, including account alerts (for late payments, irregular charges, or employee purchases), a year-end summary, and online statements. Beyond these basic tools, you will additionally have the option to set up trusted individuals as account managers. These account managers can access and manage your Amex account.
Amex also has two separate apps available to business cardholders. One is its standard app; this will let you manage your account, pay your bill, check your balance, view your benefits, and more. The other is more business-centric; this one will let you manage employee spending and track purchases by scanning in receipts.
There's also a couple of partners working with Amex. First off, you can connect your account to QuickBooks and directly import your online statement. Next is Amex's Vendor Pay by Bill.com. This feature will allow you to take advantage of Bill.com to pay your bills with The Plum Card.
Other Benefits
There are a few additional Plum Card benefits to keep track of. Amex Offers will help save you money on select shopping, dining, and travel experiences. Amex will also work with you when there is a fraudulent or incorrect charge on your statement.
Rates & Fees
Because The Plum Card is a charge card, you won't have to worry about APRs. However, there is a sizable annual fee to keep in mind, and late payments can be costly.
Annual Fee Waived The First Year
With The Plum Card, you'll want to note that it comes bundled with a fairly hefty $250 annual fee. To Amex's credit, this fee gets waived for the first year.
Ultimately, though, the annual fee makes it very difficult to recommend The Plum Card if you don't have cash flow problems and thus won't benefit from the card's unique payment model. That's because you'll need to spend a whopping $16,667 each year (while paying your bill off early) to recoup the $250 annual fee (1.5% cash back / $250 = $16,667).
With this annual fee in mind — and if you don't have cash flow problems that can be aided by The Plum Card — you'll want to look elsewhere for a card that can save you money via rewards. Capital One's Spark Cash Select is a comparable option (1.5% cash back and no annual fee), as is Amex's own Blue Business Cash Card (2% cash back on up to $50,000 spent per year and no annual fee).
No Foreign Transaction Fee
A boon for travelers who venture abroad, The Plum Card features no foreign transaction fee. This card isn't designed as a travel card, so frequent fliers may want to look at other cards. However, the lack of a foreign transaction fee could make this card worth it if you travel overseas occasionally or as a secondary card.
Other Fees
Because The Plum Card is a charge card, don't expect any sort of APR. Instead, you'll be charged a penalty fee for making late payments. At the time of writing, Amex has set the penalty to $39 or 1.5% of the past due amount (whichever is greater). Should you not pay for two consecutive billing cycles, the fee is the greater of $39 or 2.99% of the past due amount.
Returned payments will also cost you an extra $39.
Is The Plum Card From American Express Right For You?
It's difficult to recommend The Plum Card to most potential users. The card features a fairly pedestrian cash back rate of 1.5% combined with a wickedly high annual fee of $250. However, some users may benefit from the card if they operate with inconsistent cash flow. That said, don't expect to earn positive money from this card's rewards minus the annual fee unless you plan to spend in the tens of thousands of dollars per year.
You might want to apply if:
Your business has inconsistent cash flow that can benefit from extra time to pay off your card's bill
You will spend enough each year to offset the $250 annual fee
You might want to look for a different card if:
You don't have an irregular cash flow
You can't afford the annual fee
You need to carry a balance and won't be able to pay off the card consistently
The editorial content on this page is not provided by any of the companies mentioned and has not been reviewed, approved, or otherwise endorsed by any of these entities. Opinions expressed here are the author's alone.
---
Featured Free Corporate Card
Divvy


---



Divvy offers a free corporate card for virtually any business. Start earning rewards with your corporate spending today. Get your free card.
Featured Free Corporate Card
Divvy


---



Divvy offers a free corporate card for virtually any business. Start earning rewards with your corporate spending today. Get your free card.
To learn more about how we score our reviews, see our
Business Credit Card Rating Criteria
.
Read Next