American Receivable Review
Expert Analyst & Reviewer

Updated on:
Advertiser Disclosure: Our unbiased reviews and content are supported in part by
affiliate partnerships
, and we adhere to strict
guidelines
to preserve editorial integrity.
American Receivable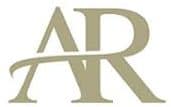 Pros
Suited for startups and small businesses
Relaxed borrower qualifications
No credit score requirements
Easy application process
No monthly minimums
Cons
Some additional fees
Long-term contract required
American Receivable Overview
American Receivable (not to be confused with North American Receivable Management Service, a debt collection service) offers invoice factoring services to B2B businesses.
A quick glance at American Receivable's homepage will tell you that the company has received a number of awards and accolades and it's easy to see why.
With discount rates that typically range from 0.8% – 2% per month, American Receivable's rates tend to be on the low end of the possible rates you might come across. However, unlike factoring companies that offer similar rates, American Receivable's service is very flexible; it does not require monthly minimums or factoring of certain invoices, and the only fee charged — aside from the discount rate — is a bank wire fee (which is very common for invoice factors). For contrast, other factors that charge such low discount rates usually have monthly minimums and require servicing, maintenance, or other fees.
Unlike most other types of business financing, American Receivable is open to most B2B businesses. Startups and owners with low credit scores may still qualify — American Receivable is more concerned with the creditworthiness of your clients than your business. However, this factor does not work with businesses in the construction and medical insurance industries.
Commitment-adverse merchants may be scared away by the one-year commitment (which means that you can't sell your invoices to other factors), but most other businesses will benefit from considering American Receivable.
Interested in learning more? Read on for the details!
Services Offered
American Receivable offers invoice factoring services.
Borrower Qualifications
These are the requirements you must meet to be eligible for American Receivable's services:
| | |
| --- | --- |
| Time In Business: | N/A |
| Credit Score: | N/A |
| Business Revenue: | N/A |
As you can see, American Receivable does not have strict requirements regarding your time in business, revenue, or credit score. Instead, American Receivable is more concerned with the creditworthiness of your customers, given that your customers are the ones paying the bills.
Like I mentioned above, American Receivable works with businesses in most B2B industries but does not work with those in the construction and medical insurance industries.
Terms & Fees
These are the terms and fees for American Receivable's invoice factoring services:
| | |
| --- | --- |
| Credit Facility Size: | Up to $3M |
| Advance Rate: | Typically 85% – 90% |
| Discount Rate: | 0.8% – 2%/mo |
| Max Overdue Account: | Typically 60 days, max 120 days |
| Additional Fees: | Wire transfer fee |
| Contract Length: | One-year commitment |
| Monthly Minimums: | No |
| Factor All Invoices: | No |
| Recourse Or Non-Recourse: | Both |
| Notification Or Non-Notification: | Notification |
With discount rates that usually range from 0.8% – 2%, American Receivable's rates tend to be on the lower end of the spectrum. Unlike others which offer rates this low, however, American Receivable does not charge extra fees (aside from a wire transfer fee). For example, you will not be charged application or startup fees, monthly servicing fees, invoice processing fees, or an early termination fee.
The company will typically advance you between 85% and 90% of the invoice value, though it will advance up to 95% for certain borrowers. Usually, the company accepts invoices that are fewer than 60 days past due but will go up to 120 days depending on the business.
American Receivable offers non-recourse factoring services to some businesses. In other words, you will not have to re-purchase the invoice in the event that your customer goes bankrupt. You may still have to re-purchase the invoice in some situations, though. For example, you may still be responsible if your invoice is disputed, meaning that your customer does not think you fulfilled the terms of the agreement.
This company does require a one-year commitment, which means that you cannot factor your invoices with another company during that time. However, because American Receivable does not require monthly minimums and factors on an invoice-by-invoice basis, you can factor as few or as many invoices as you want without penalty.
Application Process
If you're unsure about American Receivable, you can fill out a quick quote online with basic information about your business. You can use the information quoted to you to decide if American Receivable is right for your business. Alternately, you can call up customer service to help determine whether you'd benefit from this factoring service.
If you decide to continue, the full application is as simple as filling out a form online. Or, if you'd rather, you can download and fax in a copy of the application.
The form largely consists of filling out information about your business and your receivables. You will also have to upload or send in these documents:
The first page of your Articles of Incorporation
DBA, assumed, or trade name certificate
Most recent accounts receivable aging
Most recent accounts payable aging
Most recent profit and loss statement and balance sheet
Current customer listing with contact names, email addresses, and telephone and fax numbers
Copy of your driver's license
When your application is complete, somebody from American Receivable will evaluate your application and get in touch with you to discuss your business and the company's factoring services. If you both decide it's a good fit, you can sign the contract and start selling your invoices.
American Receivable does not charge any application or startup fees.
Sales & Advertising Transparency
American Receivable's website gives you a basic idea about what invoice factoring is but provides sparse information about what the company offers. However, the staff is easy to get a hold of and willing to answer questions about the service.
Customer Service & Technical Support
Customer service is available via phone, email, or live chat.
Most customers report the company's customer service as a high point of working with American Receivable. Generally, customers claim that the staff is responsive, informative, and interested in helping their business grow.
In terms of interacting with your customers, this factor employs "soft notification" services. You are responsible for letting your customer know that their payment should be sent to American Receivable.
User Reviews
Negative Reviews & Complaints
Overall, American Receivable has a few reviews online, all of which are positive. This factor does not have any complaints on common review sites such as the Better Business Bureau or Ripoff Report.
Regardless, American Receivable will not work for some businesses. Here are some reasons that American Receivable may not be the factor for you.
One-Year Commitment: American Receivable requires that you sign a one-year commitment, the terms of which state that you cannot factor with other businesses during that time. If you think you'll want to switch factoring services within the year, you may want to look elsewhere. That said, even if you commit to American Receivable, you are not obligated to sell a certain amount of invoices per month or pay periodic servicing fees.
Prohibited Businesses: This factor does not work with businesses in the construction or medical insurance industries. If your business is in either of those industries, you'll have to look elsewhere for factoring services.
Positive Reviews & Testimonials
American Receivable has a few reviews through the Better Business Bureau and other external sites. The company is accredited by the Better Business Bureau and currently has an A+ rating. There are also a few testimonials and other videos on American Receivable's YouTube page.
Additionally, American Receivable has been named the Best Factoring Service for Small Business by Business News Daily and is currently rated the #1 factoring company by Top Ten Reviews.
Here's what customers like about American Receivable:
Helpful, informative staff
Funds invoices quickly
Startup friendly
A solution to cash flow problems
We'd like to hear from you, though! Do you have experience with American Receivable? What did you think? Leave a message in the comments!
Final Verdict
If you are looking for a transparent and flexible invoice factor, American Receivable may be for you. This factor's service is about as flexible as you can get — customers are not beholden to monthly minimums or an excess of extra fees. Nonetheless, American Receivable has managed to preserve the low discount rates typically associated with factors that have less flexible services.
Of particular note is American Receivable's non-recourse services. Although non-recourse factoring will not be available to all businesses, it can give qualified merchants a little extra protection in the event that their customer declares bankruptcy.
American Receivable is certainly an invoice factor worth considering. Interested to see how it stacks up against other invoice factors? Take a look at a comparison of some of our favorite invoice factors or our full list of invoice factoring reviews.
---
We've done in-depth research on each and confidently recommend them.
We've done in-depth research on each and confidently recommend them.
Read Next