Expert Analyst & Reviewer

UPDATED
Advertiser Disclosure: Our unbiased reviews and content are supported in part by
affiliate partnerships
, and we adhere to strict
guidelines
to preserve editorial integrity.
BFS Capital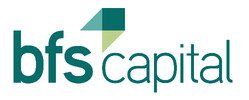 Pros
Financing is suited for cash flow needs
Application process is fast & easy
Few extra fees

Lower costs for repeat customers

Customer service is easy to reach
Cons
Borrower qualifications might be hard to meet
Rates can be expensive

Repayments are required frequently
BFS Capital Overview
BFS Capital is an alternative lender based in Florida. Formed from the consolidation of four other funding providers in 2001 and rebranded to its current name in 2015, BFS offers short-term loans to established businesses with cash-flow problems.
This type of financing is useful for merchants who, for whatever reason, cannot get financing elsewhere, or who need it on very short notice. BFS rates trend slightly to the high side, but you may find their slightly longer-term lengths and funding speed to your liking.
That said, I wouldn't recommend settling on any single company without making some comparisons first. For a second opinion, check out these lenders.
Services Offered
BFS Capital offers short-term loans (STL) up to $500,000 with no upfront fees. This type of online loan is ideal if you need a quick cash infusion for your business — for example, to buy inventory, hire staff, or pay taxes — but you don't have strong enough credit to get a bank or SBA loan. An STL is also a faster alternative to a bank loan. BFS Capital's services are aimed at established businesses with strong daily cash flow so they can begin repayment on the loan immediately.
Once you pay off your loan, BFS may offer you the opportunity to renew your loan, potentially at a lower rate than your first loan (provided that you have an unblemished repayment history).
Borrower Qualifications
To get a loan or advance from BFS Capital, your business needs to meet these minimum requirements:
Time in business: 2 years
Credit score: Unknown
Revenue: $12,000/month
BFS Capital loans are not for startups or businesses that do not have strong cash flow. Credit score is also taken into account during the approval process, but BFS does not state a specific minimum required credit score on their website.
Terms & Fees
Here are the terms and fees for BFS Capital's short-term loans:
Borrowing amount: $5,000 – $500.000
Term length: 6-18 months
Origination fee: None
Effective APR: Learn more
Collateral: Personal guarantee, UCC-1 blanket lien
Instead of charging interest, BFS calculates a one-time fixed fee (also commonly called a factor rate). The amount you will ultimately have to repay is calculated by multiplying the rate by the principal.
For example, if you are borrowing $50,000 and you have a factor rate of x1.25, you will ultimately have to repay $62,500 (plus additional fees): $50,000 x 1.25 = $62,500.
BFS Capital does not disclose its factor rates, but it does have a calculator you can use to estimate the "typical rate" and "lowest rate" available based on your monthly sales and term length. Based on this calculator, most factor rates seem to range from about 1.22 to 1.45, depending on your sales, your term length, and whether you are eligible for the lowest rate or not. Of course, this calculator does not include the "highest rate," so your rate could indeed be more than 1.45. These rates are not cheap, though they are more-or-less on par with those of other competing short-term online lenders.
BFS Capital loans are repaid by a fixed daily or weekly deduction from your bank account. If you have to repay $200 per day, BFS will deduct that $200 from your bank account every business day until the loan is repaid.
Application Process
To begin the application process, you can call and talk to a sales person or fill out an application online. The sales person (or an algorithm) will assess whether or not your business meets the requirements necessary to get a loan or advance.
If you are eligible, you'll have to provide documentation proving your identity and your business's finances. Depending upon the product you're interested in, you might have to provide bank statements and/or card processing statements. The company will also run a hard check on your credit score.
When you've provided all the necessary documentation, an underwriter will make a final decision about how much money you can borrow, how much it will cost, and how long your term length will be. After you read and sign the contract, the capital will be available the same or the next day.
The time from application to funding is normally two business days, but it might take longer depending upon how quickly you can supply the documentation. Financing for more than $100,000 may require additional underwriting review time.
Sales & Advertising Transparency
BFS Capital provides some basic information on their website, but you won't find much information about rates or fees. The FAQ will answer some of your questions, however, and the loan calculator is somewhat useful.
Customer Service & Technical Support
BFS Capital support is available by phone, email, or live chat Monday – Friday, 9am – 6pm ET. In my experience, customer service is responsive and easy to get a hold of. There aren't a ton of customer reviews online, but the ones that exist trend positive.
User Reviews
As I mentioned above, there aren't a ton of user reviews of BFS floating around the internet (with the exception of TrustPilot). The available reviews do trend positive, though there are a few notable complaints. The company is accredited with the BBB and maintains an A+ rating with the organization. There are no user reviews listed there. They have a 9.8/10 rating on TrustPilot.
Negative Reviews & Complaints
Here are problems merchants might have with BFS's service:
Expensive fees: Most merchants will have to pay back quite a bit of money in a relatively short amount of time. It's up to you to decide whether or not the cost is worth it.
Lack of transparency: BFS doesn't disclose much information upfront, meaning that you'll be entering the process somewhat blindly.
No prepayment incentives: Because BFS Capital charges a fixed fee instead of interest, you cannot save money by repaying your short-term loan early. As an incentive to repay early, some companies offer a rebate of a percentage of the remaining fee if you repay before your term is up. BFS does not currently offer such an incentive.
Positive Reviews & Testimonials
Borrowers like BFS for these reasons:
Fast application and funding process: The time from application to funding is normally two business days or less.
Little paperwork: BFS only requires minimal documentation; often all you need to provide is recent bank and credit card statements.
Long term lengths: Many of this company's competitors offer term lengths that cap off at 12 months. BFS offers terms all the way up to 18 months.
Hands-off repayment: Repayment is completely automated; you don't have to think about writing a check every month.
Friendly customer service: Customer service is easy to contact and makes the application process fast and painless
Final Verdict
BFS Capital is best for merchants who need capital in a hurry, or businesses that do not have good enough credit to get financing elsewhere.
While BFS offers some flexibility, their lack of transparency makes understanding your options unnecessarily complicated. The less time you have to spend fact-finding, the more time you can spend making sure you're getting a good deal. To make sure you're getting the best loan or advance possible, it's best to make some comparisons.
---
Featured Free Corporate Card
Ramp


---
Ramp offers a free corporate card for virtually any business. Start earning rewards with your corporate spending today. Get your free card.
Featured Free Corporate Card
Ramp


---
Ramp offers a free corporate card for virtually any business. Start earning rewards with your corporate spending today. Get your free card.
To learn more about how we score our reviews, see our
Business Loan Rating Criteria
.