Expert Analyst & Reviewer

Updated on:
Advertiser Disclosure: Our unbiased reviews and content are supported in part by
affiliate partnerships
, and we adhere to strict
guidelines
to preserve editorial integrity.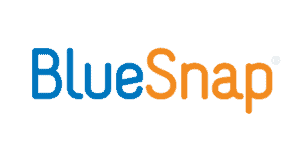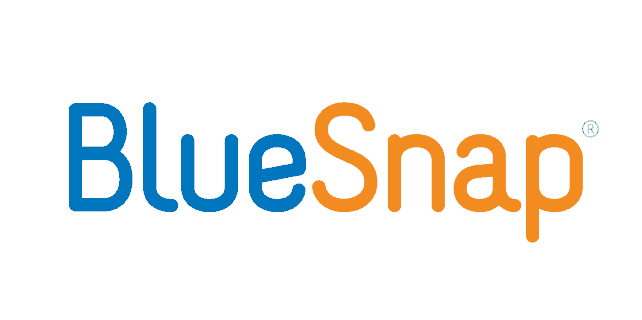 Taking $5,000 per month or less in card payments?
You'll save with Square
Date Established

2001

Location

Waltham, Massachusetts
Pros
Available in US, Canada, and 178 other countries
Month-to-month contracts with no early termination fee
No monthly account fees for merchants processing over $2,500
Fully-featured payment gateway
Cons
Flat-rate pricing is expensive for medium or larger-sized businesses
$75 per month account maintenance fee for merchants processing less than $2,500
Customer support only available during US business hours
BlueSnap Overview
BlueSnap is a payment gateway and merchant account provider headquartered in Waltham, Massachusetts. The company was established as Plimus in 2001, but in 2012 it re-branded itself as BlueSnap. This change of business name wasn't done on a whim – in 2012 the company became the target of a class-action lawsuit alleging that it knowingly provided credit card processing services to online scammers and fake eCommerce businesses. While the suit was eventually dismissed after failing to achieve certification as a valid class action, the damage to Plimus' reputation was severe enough to justify switching to a new business name.
If you're a merchant considering doing business with BlueSnap, you're naturally going to be concerned as to whether the new brand name is merely a cosmetic change, or if the company has indeed cleaned up its act. With the dismissal of the lawsuit, we'll probably never know for sure if the company knew it was profiting from processing transactions for online criminals. However, there have been some significant changes within the company since they changed their name to BlueSnap that suggest they've learned their lesson and cleaned up their act. There have been a number of personnel changes at the top of the organization (that's a polite way of saying that a lot of people were fired), and they now have an extensive list of prohibited activities that keeps out most of the more egregious high-risk categories.
Of course, if you're a high-risk merchant yourself, you might want to know whether BlueSnap will provide services to your business. While the company doesn't specialize in high-risk accounts, it does partner with several third-party processors and might be able to approve you for an account – provided, of course, that your business isn't on their prohibited activities list. You'll pay higher rates and fees than other businesses, but you'll have a merchant account and will be able to accept credit cards.
Another important thing to understand about BlueSnap is that they are pretty much an eCommerce-only company. They don't provide credit card terminals, POS systems, or a mobile payments system. Their virtual terminal can support mail and telephone orders by manually keying in the customer's credit card information, but that's it. They don't have a USB card reader for card-present transactions.
BlueSnap's Powered Buy Platform is an excellent payment gateway with all the bells and whistles you could ask for, and their merchant accounts are on month-to-month contracts, with no early termination fee. At the same time, their processing rates – while very transparent – are also on the high side. They also charge a whopping $75.00 per month account maintenance fee for merchants who are processing less than $2,500 per month. If your business is this small, you'll definitely want to look elsewhere.
Overall, BlueSnap rates an impressive 4 out of 5 stars. As long as you're processing enough to avoid the account maintenance fee, they provide excellent service and an impressive list of features for eCommerce businesses.
Countries Served
BlueSnap is available in the United States, Canada, and 178 other countries.
Products & Services
BlueSnap's product lineup is impressive, and eCommerce merchants will find just about every feature they need to run a successful online business. Offerings include the following:
As we've noted, BlueSnap isn't set up to work with retail businesses. There are no credit card terminals, POS systems, or mobile payments systems available.
Fees & Rates
BlueSnap advertises a flat processing rate of 2.9% + $0.30 per transaction for US merchants on their website. If you're in a European Union country, the rate is 1.4% + $0.30 per transaction. This is the basic rate for new businesses with no processing history. If you're an existing merchant switching to BlueSnap from another provider, you might be able to negotiate a lower rate, depending on how long you've been in business and your processing history. The company also offers volume discounts to merchants processing more than $80,000 per month.
While BlueSnap's processing rates are on the high side, their account fees are generally very low. There's no account setup fee or annual fee. Unlike most providers, there's also no monthly fee – for most merchants. You won't find a gateway fee or a fee for PCI compliance, either. Sounds pretty good, right? Well… there is one little catch. BlueSnap's pricing page lists a minimum monthly processing requirement of $2,500 (note that this is not the same thing as a monthly minimum). What they don't tell you on their website is that they're now charging merchants who process less than $2,500 per month a monthly "account maintenance fee" of $75.00. This fee was introduced in 2013 without any notice to merchants affected by it, and we've found numerous complaints about it online. While the company hasn't offered a public explanation for the new fee, it's apparent that they were losing money on their low-volume accounts. Tacking on this fee recoups that loss, and also encourages low-volume merchants to find a different provider. If this applies to your business, you're much better off going with PayPal or Square. You'll pay similar rates, but without the expensive monthly fee.
Contract Length & Early Termination Fee
Contracts with BlueSnap do not have a fixed-length term and will continue until terminated by either party. In other words, they're true month-to-month agreements. If you want to close your account, you'll have to provide 60 days' written notice before you can cancel. If you're a BlueSnap Payment Services Limited Merchant, you only need to provide 30 days' written notice.
BlueSnap also doesn't charge an early termination fee. This is a great feature, as it allows you to try the service for as long as you'd like without being trapped in a long-term contract. If you later find a better deal with a different processor, you're free to leave without any penalty. You should also note that these are better terms than some of BlueSnap's third-party processors will offer you if you sign up with them directly. Most processors impose a three-year contract with an automatic renewal clause that renews your contract for one-year periods after the initial term expires. They also charge exorbitant early termination fees if you try to close your account before the end of your contract term.
If you'd like more information about BlueSnap's contracts, take a look at their current Terms and Conditions. Be aware that this is only one part of your merchant account contract. You'll also have to fill out a Merchant Application that will list your processing rates and account fees. Be sure to thoroughly review all contract documents before you sign up!
Sales & Advertising Transparency
Today, a company's website represents their first chance to make a good impression on potential customers. BlueSnap's website performs this function quite well. It's clean, professional-looking, and easy to navigate. It's also informative, including a lot more information than just the standard marketing hype that clutters the sites of so many other companies. Hunt around, and you'll find FAQs, case studies featuring actual customers, a robust knowledgebase, and more. They even include pricing information, although it doesn't mention that $75 account maintenance fee that businesses processing less than $2,500 per month have to pay.
BlueSnap also uses an in-house sales staff to sell accounts. This is an advantage, as in-house staff generally are more knowledgeable and better trained than the independent agents that many providers use to sell their accounts. We haven't seen any indication that BlueSnap uses independent agents. The company also has a referral partnership program to help spread the word about everything they have to offer.
As you would expect for a tech-focused company, BlueSnap has an extensive social media presence. The company maintains active accounts on Facebook, Twitter, and LinkedIn. Most updates to these accounts are re-posts of content from the company's blog, but there's other content as well. BlueSnap's YouTube channel has dozens of videos, including tutorials, educational resources, testimonials from customers, and marketing materials.
Customer Service & Technical Support
BlueSnap's Help & Support Center contains an extensive knowledgebase with answers to common questions, tutorials, and product documentation. This should be your first stop if you're having a problem with any of the company's products or services. The amount of information presented here is very impressive, and we wish more processors would provide a self-help resource that's this useful.
If you can't solve your problem using the knowledgebase, you can also receive support via telephone, email, and live chat. If you submit your question via email, you can expect a response within 24 hours. Telephone and live chat, however, are only available during the following hours:
Monday-Thursday 1:00 AM – 9:00 PM (EST)
Friday 8:00 AM – 9:00 PM (EST)
Sunday 1:00 AM – 12:00 PM (EST)
Honestly, we'd prefer to see 24/7 telephone support, especially from a company that provides services in 180 countries around the globe. However, it's also true that most companies that provide 24/7 coverage also rely on outsourcing to cover their non-business hours. Late-night calls are usually routed to a representative with little training or authority to assist in solving your problem. Calls during business hours, on the other hand, will be handled by BlueSnap's in-house customer support team, and the quality of support you receive will – in most cases – be much better. International merchants should pay particular attention to the time zone differences in scheduling their calls to customer support.
The quality of the customer service you receive is just as important as its availability. We've found both praise and condemnation for BlueSnap's support team online, so you may or may not have a good experience when you call in.
Negative Reviews & Complaints
BlueSnap has been accredited by the BBB since 2015, and currently has an A+ rating. The company has had 29 complaints within the last three years, 9 of which were within the last 12 months. Only six of those complaints were resolved to the customer's satisfaction. On the surface, it might seem that the company has an unusually high number of complaints relative to its size, and a poor batting average when it comes to resolving those complaints. Look a little deeper, however, and you'll notice that virtually all of the complaints filed against BlueSnap are actually from shoppers who made a purchase from a merchant that was using BlueSnap as their processor. Obviously, the merchant is going to be primarily responsible for issuing refunds, not the processor. BlueSnap has patiently tried explaining this, responding to every single complaint. However, not many people seem to have accepted this as a satisfactory resolution of their claim. BlueSnap has even gone as far as to issue a refund when the merchant wouldn't respond to the complaint. This, of course, results in a chargeback against the merchant, and eventual account suspensions if the chargebacks happen repeatedly.
You'll also find an unbelievable 102 older complaints that were filed against Plimus, the company's former name. Again, almost all of them relate to problems shoppers had with merchants who were using Plimus as their processor. There are another five complaints filed against BlueSnap on Ripoff Report, and again they all involve the same issue. One thing to note is that the volume of complaints has rapidly decreased since the company changed its name to BlueSnap and brought in new management. The fact that this is still an issue indicates that BlueSnap hasn't been entirely successful in shutting down the merchant accounts of shady vendors and online criminals.
The only other issue that's generating complaints online is BlueSnap's new policy of charging a $75.00 per month account maintenance fee for merchants processing less than $2,500 per month. One vendor even claims that this fee, together with processing charges, cost him 100% of his profits for the month!
Positive Reviews & Testimonials
BlueSnap provides three testimonials from customers on their home page. While brief, they're relatively convincing and they all include full names, titles, and business affiliations of the individuals providing the testimonial. You'll find three more testimonials on the company's YouTube channel, including this one:
While it's nice to see BlueSnap provide some relatively authentic testimonials from actual customers, let's be honest: you're never going to hear anything negative about a company in a testimonial that they produce and distribute about themselves. Fortunately, there's also some positive feedback about BlueSnap from other places, including several positive reviews from customers here. If you've had a good experience using BlueSnap, please be sure to tell us about it in the Comments section below.
Final Verdict
With simple, flat-rate pricing, no long-term contracts, and no early termination fee, BlueSnap has a lot to offer eCommerce merchants looking for a reliable payment gateway and an affordable merchant account to go with it. Robust international support also makes it a good fit for businesses located in one of the 180 countries where the company's services are available. As long as you're processing over $2,500 per month, you won't pay a monthly account fee, gateway fee, or PCI compliance fee, either. This is an excellent deal, as most merchant account providers will bill you separately for all three of these items.
At the same time, there are downsides as well. BlueSnap's flat processing rate of 2.9% + $0.30 per transaction is a little on the high side compared to what many other providers charge. If you have a solid processing history, you should be able to negotiate a lower, more competitive rate. The lack of 24/7 telephone customer support is also a negative factor. It's really surprising that a company that operates in hundreds of countries around the world doesn't offer around-the-clock support. Lastly, and most importantly, BlueSnap is just not a good fit for businesses processing under $2,500 per month. The $75.00 monthly account maintenance fee seems to function more like a penalty than a legitimate fee. There's no indication that merchants paying this fee receive any additional services or benefits than larger businesses who aren't paying a monthly fee at all. If your business is below the $2,500 monthly threshold, you'll want to avoid BlueSnap.
For everyone else, however, I have no problem in recommending the company. As long as you're running an eCommerce-only business with no retail component, BlueSnap can provide excellent service at a reasonable overall cost. Month-to-month billing, simple flat-rate pricing, and no monthly fees add up to a high-quality offering for businesses that are a good match for the company's pricing structure. Note that merchants processing over about $10,000 per month might well be able to get lower rates from a different processor. In that case, you'll want to compare the total monthly cost of your merchant account – including processing costs and account fees – to determine if BlueSnap is more or less expensive than what a competitor can offer you.
Lastly, I wouldn't be put off by the negative publicity surrounding the company's change of business name and the lawsuit that precipitated it. By replacing upper management and instituting new policies that cracked down on bogus merchants, it's clear that the name change wasn't just a cosmetic move designed to dodge a public relations disaster. These positive steps have led to a dramatic drop-off in complaints, although it appears that BlueSnap hasn't completely gotten rid of the shady merchants who were using their processing services.
Overall, BlueSnap rates a commendable 4 out of 5 stars. As long as you can avoid their steep account maintenance fee, they're a good, affordable choice for both their payment gateway and their merchant accounts. As always, we encourage readers who have had experience with the company to leave a review in the Comments section below.
---
We've done in-depth research on each and confidently recommend them.
We've done in-depth research on each and confidently recommend them.
To learn more about how we score our reviews, see our
Credit Card Processor Rating Criteria
.
Read Next