Expert Analyst & Reviewer

Updated on:
Advertiser Disclosure: Our unbiased reviews and content are supported in part by
affiliate partnerships
, and we adhere to strict
guidelines
to preserve editorial integrity.
Bonsai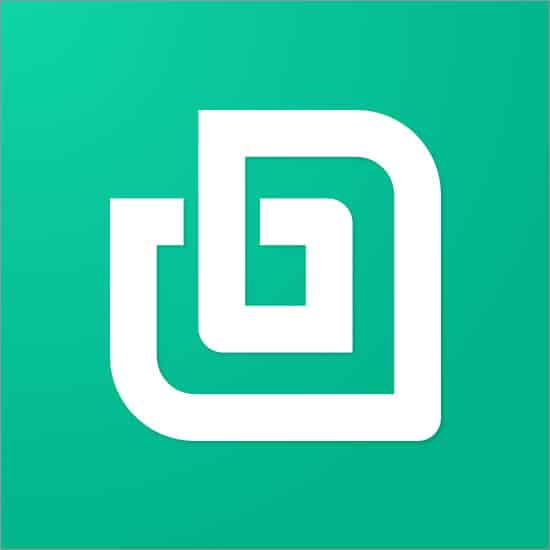 Pros
Good customer support
Strong mobile apps
Easy to use
Free plan available
Cons
Potentially expensive monthly cost
Limited features
Limited integrations
Bonsai Overview
As a freelancer, finding affordable software that offers the features you need — without packing in those you don't — can be a challenge. Enter Bonsai, a relatively new cloud-based solution that touts itself as an all-in-one product suite for freelancers.
If you're looking for a way to more efficiently manage your freelance business, Bonsai makes it easy for you to track clients, send invoices and proposals, and manage your projects all in one place.
However, if you're looking for accounting software or software with advanced features like inventory tracking, bank reconciliation, and reporting, Bonsai won't be your cup of tea. It isn't suitable for larger businesses, and even many small businesses may find the software a bit lacking in terms of features, but it's a competitively priced solution for freelancers, contractors, and smaller businesses that need to perform basic functions like invoicing.
Add in solid customer support and good overall reviews from its users and it's clear that this newcomer may be a contender against competing invoicing and freelancing software.
Should you give Bonsai a shot to help better organize and run your freelancing business more efficiently? Keep reading to learn more about this software and whether or not it's right for you.
Pricing
Bonsai has three pricing plans, one of which is free but offers a very limited set of features. When you create a free account, you can take advantage of a free 14-day trial of Bonsai's Workflow plan. A valid credit card is required to sign up for the free trial. You can cancel your subscription anytime. If you forget to cancel your trial, you can receive a refund by contacting Bonsai within two weeks of being charged.
Bonsai also offers a referral program. You'll receive one free month for every user that signs up. The user that uses your referral link will also receive a free month.
Limited Plan
The Limited Plan costs $0/month and is true to its name by allowing you to access a very limited set of features, including:
View existing projects
Send messages and files for existing projects
Time tracking for existing projects
View existing invoices, projects & contracts
Manage leads & client records
Task management
Workflow Plan
The Workflow Plan costs $19/month or $192/year and includes:
Unlimited clients
Unlimited projects
Proposals
Contracts
Invoicing
Project management
Client CRM
Task management
Time tracking
Workflow Plus
The Workflow Plus is priced at $29/month or $288/year. This plan includes everything from the Workflow plan, plus:
Workflow automations
Client questionnaires & forms
Subcontracting
Client portal
Calendly integration
Priority support
Extra Costs
There are a few extra costs to be aware of in addition to your monthly or yearly subscription fees. Those include:
Additional Users: Collaborators with limited access can be added for free. However, you can add users that have full account access for $9/month.
Bonsai Tax: With Bonsai Tax, you can track expenses, identify write-offs, and estimate quarterly taxes. This service is available for an additional $10/month.
Cloud-Based Or Locally-Installed
Bonsai is a cloud-based software with no downloads or installations required.
Hardware & Software Requirements
Because Bonsai is cloud-based software, there are no requirements outside of having an internet connection. Bonsai also has apps for Apple devices (iOS 11.2+), Androids (4.1+), Mac OS (OS X 10.10.0+), and a Google Chrome extension for time tracking.
Specific Size Of Business
Bonsai is best suited for freelancers and the self-employed. Small businesses that only need invoicing software and aren't quite ready for full accounting software may also benefit from using Bonsai.
Ease Of Use
One of the best things about Bonsai is how easy it is to use from the start. Signing up and getting started takes just minutes. Once in, you'll find that the UI is clean and well-organized. It's easy to find all of the features you need without having to navigate through multiple tabs and menus. Users won't have a problem navigating through the various features, creating invoices, or setting up contracts — even those users with no previous software experience. And, of course, if you do have difficulties getting started or using any of the features, the in-help chat makes it quick and easy to find the answers you're looking for.
Features
As software designed for freelancers, you won't find all the bells and whistles with Bonsai that you would with other more advanced software designed for larger businesses. However, Bonsai does offer a fair number of features that are suitable for its target users. Freelancers, self-employed individuals, contractors, and small businesses that need basic invoicing and project management may find the feature set to be a sufficient way to juggle their gigs, clients, and contracts in one spot.
Dashboard: The dashboard offers an at-a-glance view of important figures and features without feeling cluttered or disorganized. You can easily view your project timelines, total income, upcoming and overdue tasks, time tracked, and recent activity. All features can easily be accessed along the left-hand side of the screen. The in-software live chat option is located in the bottom left corner, and a search feature at the top helps you easily locate tasks and other information.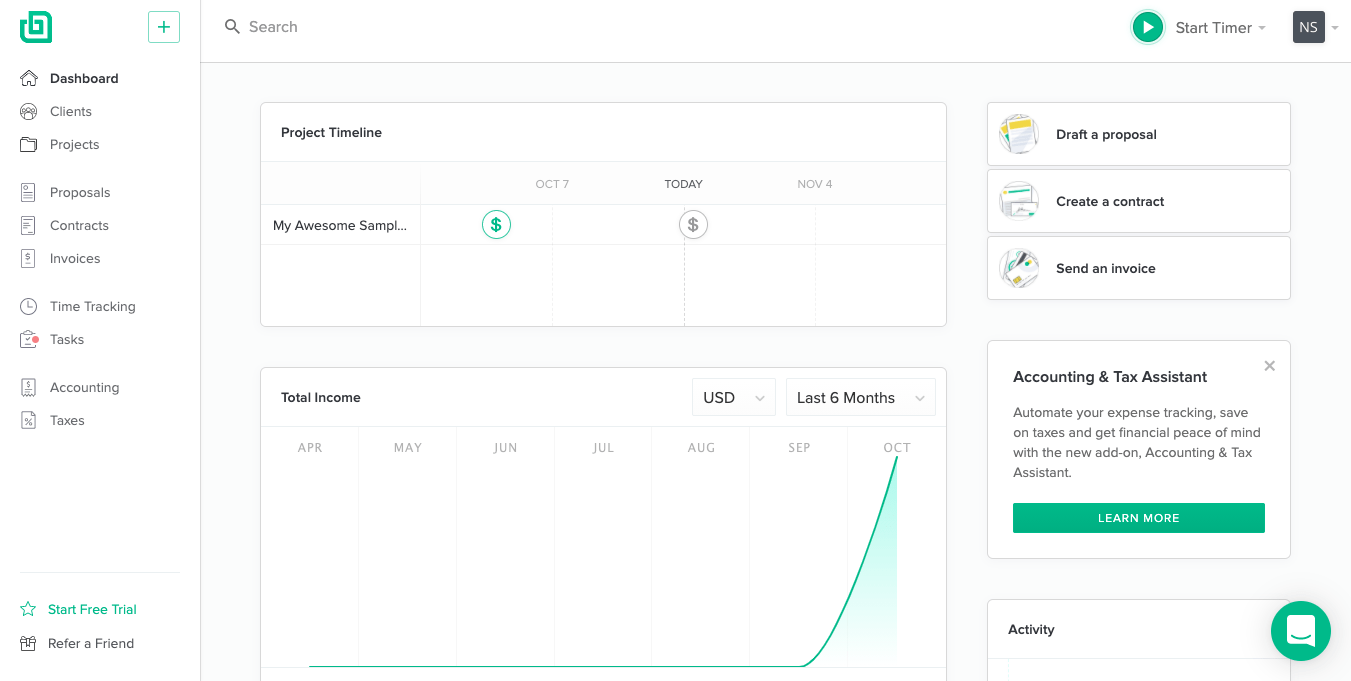 Invoicing: This software makes it quick and easy to invoice your customers. Bonsai has five free standard templates to download. You can also create, customize, and send invoices through Bonsai if you are a paid subscriber. You can customize your invoices by adding your company logo, add late fees, allow partial payments and tipping, link a timesheet, attach files, or add a background image. You can also set up recurring invoices.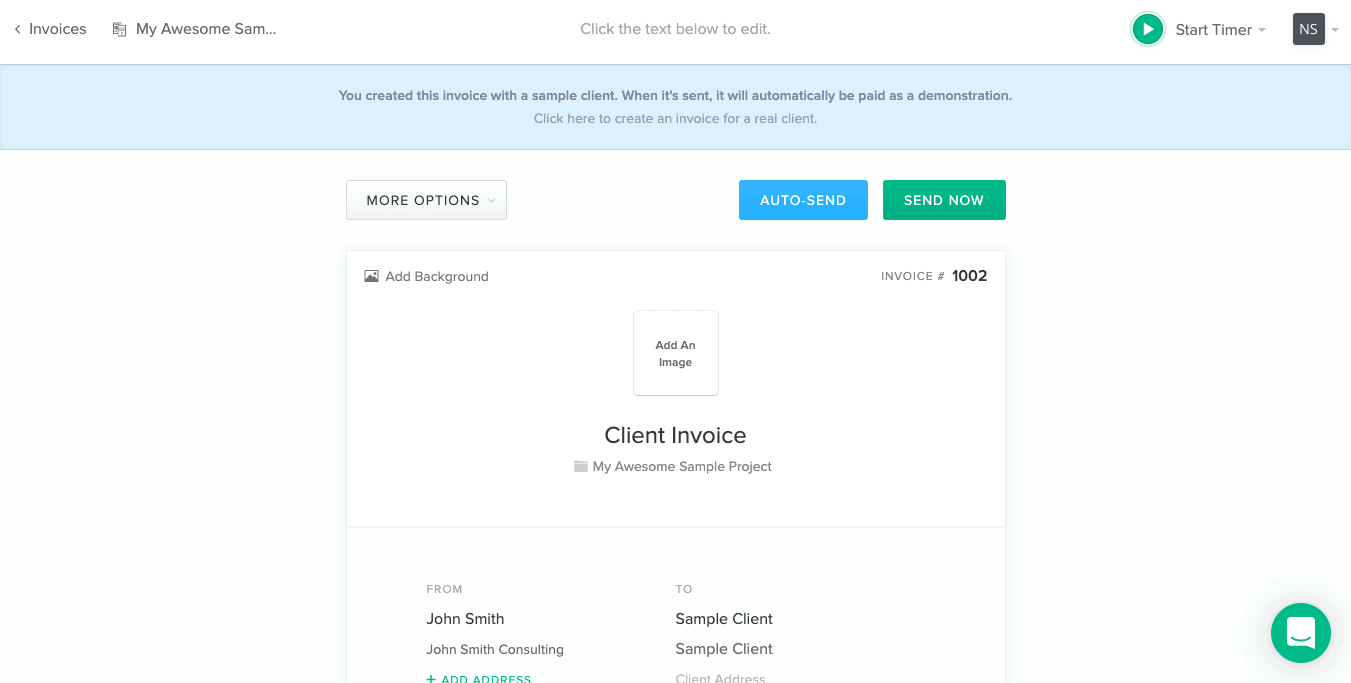 Proposals: Bonsai offers six different templates that you can use to create proposals for your clients.
Contracts: With Bonsai, you can create contracts — an ideal solution for freelancers that take on multiple clients. You can use Bonsai's standard contract template or you can customize your own.
Client Portal: WorkFlow Plus subscribers have a branded client portal that can be used for managing projects and downloading files.
Contact Management: You can add your client information to Bonsai, including name, business name, phone number, email address, projects, forms, and notes.
Expense Tracking: Expense tracking is part of the add-on service Bonsai Tax that is available for a fee to paid subscribers. For an additional fee, you can automatically import and categorize expenses from your bank account, credit cards, and debit cards.
Project Management: Bonsai has a simple and easy project management feature that's ideal for freelancers. Users can create tasks, track time and expenses, attach contracts and proposals, upload files, and chat with collaborators.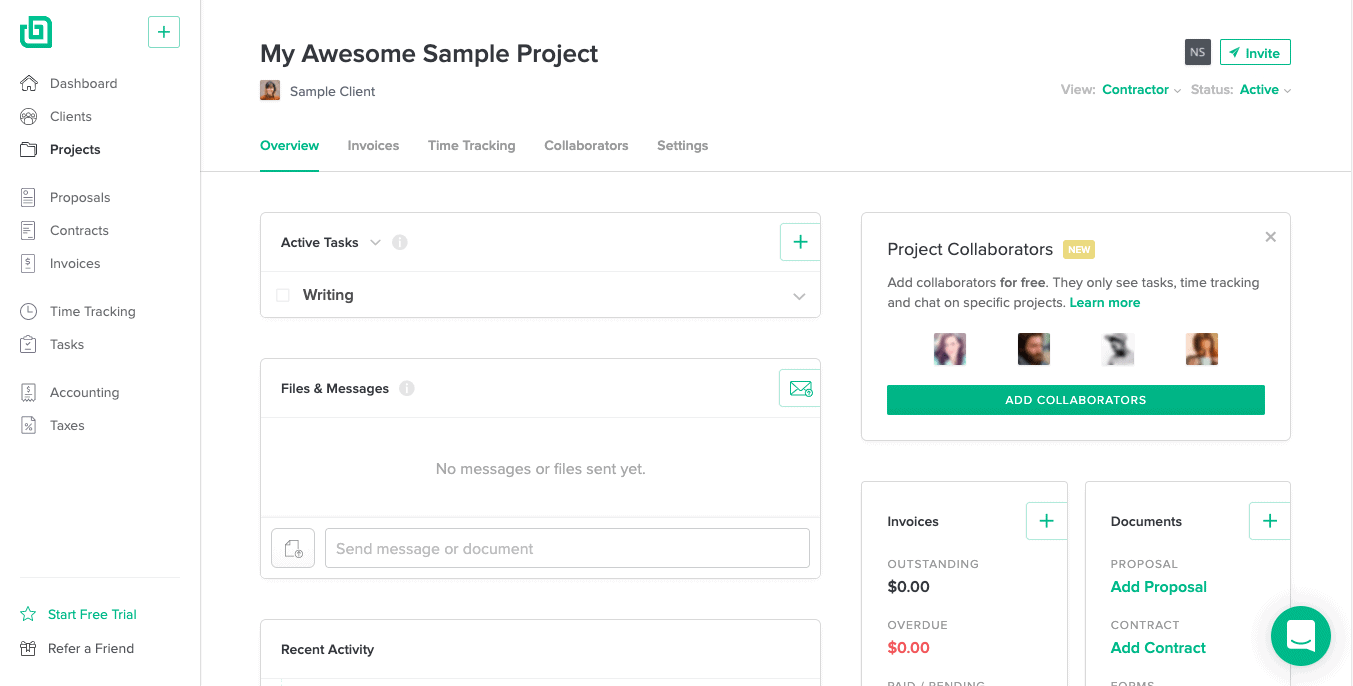 Time Tracking: Bonsai's time tracking feature is easy to use, and it's even available on the Limited plan. However, if you have other people working that need to track time, a paid plan is required. Collaborators can track time on projects you add them to, and there is no cost to add collaborators. However, if you have other people that need to create new projects and track time separately, you have to pay an additional fee each month.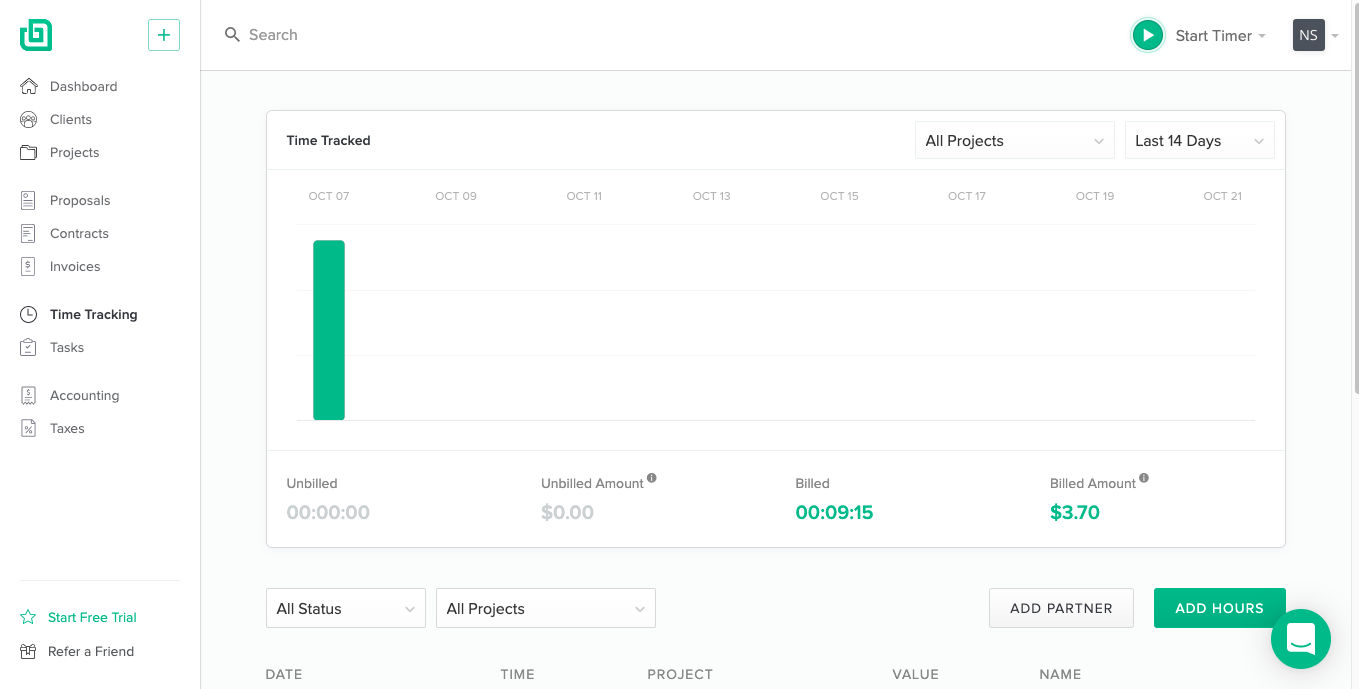 Reports: Profit and loss reporting is available to paid subscribers who also have the Bonsai Tax add-on.
Budgeting: Budgeting and goals are features available to paid subscribers that purchase the Bonsai Tax add-on.
Tax Support: With the paid add-on Bonsai Tax, paid subscribers can access features like automatic tax deductions and quarterly tax estimates.
Multiple Currencies: You can update your invoice settings with one of over 100+ currencies.
Customer Service & Support
There are a number of ways to get in touch with customer service. Unfortunately, though, there are some methods that Bonsai lacks. The lack of phone support is particularly disappointing, although there are other methods for getting in touch. Users on the free plan will also find that there are limitations in support options.
Email: All users (including users on the Limited plan) can contact support via email.
Live Chat: A live chat option is available to users that have a paid subscription or that are using Bonsai's free trial. Users of the free Limited plan can communicate with customer support via email or can use one of Bonsai's other help resources.
In-Software Help: The in-software live chat, as mentioned above, is available to paid subscribers and free trial users. The chat option states that the reply time is usually just a few minutes. When I used the live chat function, I was not disappointed, as a support agent responded to my query within 10 minutes. The agent was also very friendly and knowledgeable.
Guides: Bonsai offers several guides on topics like buying the best invoicing software, freelancing, and freelancer taxes.
Videos: Bonsai has a handful of video tutorials on its YouTube channel.
Freelancer Resources: Bonsai has numerous calculators, guides, eBooks, and user insights geared toward freelancers.
Blog: Bonsai has a blog that features a number of articles geared toward freelancers on topics such as writing contracts, taxes, and freelancer tools.
User Reviews
Negative Reviews & Complaints
Bonsai is one of the newest kids on the block, so it should come as no surprise that the number of online reviews is pretty limited. However, the vast majority of reviews are positive. With that being said, though, there are a few minor complaints that customers have noted during the early stages of this company. Some of the things to keep in mind include:
Lack of advanced features: If simplicity is what you want, simplicity is what you get with Bonsai. However, if you want more advanced features or customization options, you're better off looking elsewhere.
Lack of integrations: Although there is a Zapier integration, some users have noted that they would like to see additional integrations, particularly with their accounting software.
Cost: If you need basic invoicing software for a single user, Bonsai's pricing for its Workflow plan is fairly competitive. However, additional fees for features like expense tracking and additional users can drive the cost up.
Positive Reviews & Testimonials
Overall, Bonsai has racked up a number of positive reviews from its users. It features multiple positive testimonials on its website, and it also has earned a rating of 4.6/5 (based on 11 reviews) on G2. Users most like:
Ease of use: The ease-of-use of creating proposals and contracts through Bonsai was mentioned by several users. Even beginners should have no problem getting started and sending out their first invoice in just minutes.
Contracts: Freelancers that don't want to spend a fortune on software like the contracts feature, which makes it quick and easy to create contracts for clients.
Time tracking: Users enjoy being able to accurately track time, manage projects, and create invoices and contracts in one place.
Here's what customers are saying about Bonsai:
I love the entire platform. It encompasses everything you really need to be in business as a freelancer.

Bonsai is great at saving you time and is perfect for a newbie freelancer who might not have a great contract or isn't familiar with invoicing and proposals.

Sure easy and customizable contract for freelancers like me who need the legal protection but don't know how to write a proper contract/don't have the resources to hire a lawyer.
Integrations & Add-Ons
If you're looking for software that integrates with your existing software and apps, you won't find it here. Unfortunately, Bonsai is really lacking when it comes to integrations and add-ons. Bonsai integrates with Google Calendar so you can easily see due dates for tasks and invoices.
If you have the Workflow Plus plan, the software also integrates with Slack and Calendly, making it easier for you to assign tasks to team members.
One positive is that Bonsai does have a Zapier integration. Bonsai claims that it will be adding more integrations to its software in the future, so we'll keep an eye out for any future changes.
Security
There is no information about security found on the website, which is a bit troubling. If the information is there, I never found it, even after searching Bonsai's FAQs and articles. I reached out to Bonsai to learn more about its security features. Bonsai encrypts data in the client portal through its database and via HTTPS. All users must be authenticated to access any data.
Bonsai uses Stripe as a payment processor and as the backend of Bonsai Payments. Stripe is PCI-compliant.
While I received an answer promptly and it seems that there are some security measures in place, it would be nice to have more descriptive security information readily available on the Bonsai website.
Final Verdict
Even though Bonsai lacks advanced features, the feature set it does offer to freelancers is pretty solid. The UI is well-organized and all features are easy to use, even for beginners. There are numerous resources to help you get the most out of the software, and customer service is responsive and knowledgeable.
There are a few downsides, though. Larger businesses or any business that wants accounting features will need to look elsewhere for software. Also, depending on how you plan to use the software, pricing can get pretty expensive. The free Limited plan offers very few features. Upgrading to the Workflow plan for $19/month gives you access to most features and is suitable if you oversee the projects and only collaborate with a handful of people. However, upgrades and add-ons for businesses with multiple users can add up pretty quickly, so you may want to shop around and compare prices.
The freelancers that use the software have very positive reviews, so it's certainly worth giving a shot. Give it a try with the 14-day free trial or sign up without a credit card to give Bonsai a free test drive.
---
Need A Simple Accounting Solution?
FreshBooks


---



This easy-to-use and feature-rich software is ideal if you have no bookkeeping experience and want top-notch customer support. Get Started.
Need A Simple Accounting Solution?
FreshBooks


---



This easy-to-use and feature-rich software is ideal if you have no bookkeeping experience and want top-notch customer support. Get Started.
To learn more about how we score our reviews, see our
Accounting Software Rating Criteria
.
Read Next